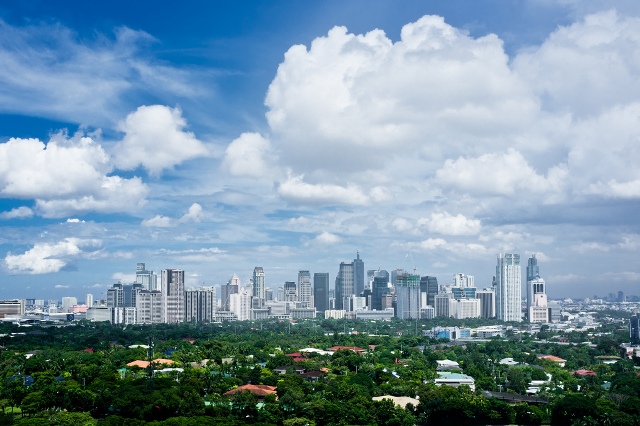 Skyline of Makati City showing skyscrapers rising from its central business district. Benson Kua/CC BY-SA
Philippine economy grows 6.4% in Q1 2017
MANILA, Philippines (UPDATED 12:03 p.m.) — The Philippine economy posted a 6.4-percent growth in the first quarter of the year, the government announced Thursday.
At a televised press conference, Economic Planning Secretary Ernesto Pernia said that the country remains one of the strongest performers among emerging economies in Asia.
The Philippine overtook the 5.1-percent growth of Vietnam and Indonesia, as well as Thailand's 3.3 percent.
"We are only second to China's 6.9 percent while India has not yeat released their data," Pernia said.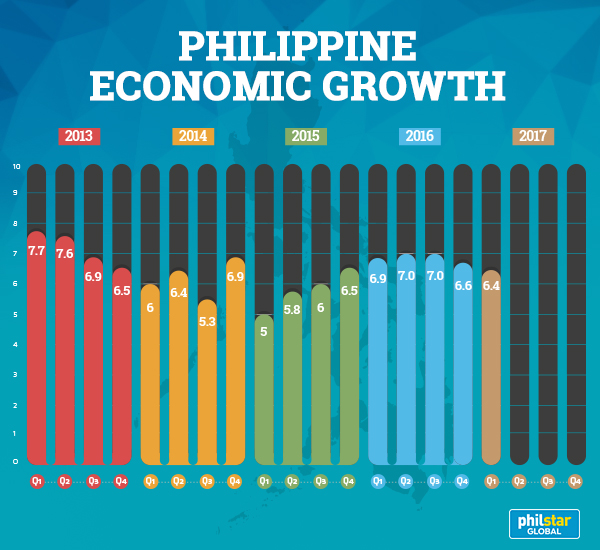 Pernia noted that the country's performance for the first quarter is broadly in line with the government's target of 6.5 to 7.5 percent growth this year.
The secretary noted that the growth in the economy last year—at 6.9 percent—was high due to election spending, the impact of which has already dissipated.
"This was better than during the previous administration where government consumption, spending and public construction contracted by about 15 percent and 37 percent, respectively," Pernia said.
Pernia added that the growth could also mean that the country benefited from the reforms of the Aquino administration.
"This further demonstrates the strategy of the Duterte administration which is to sustain good practices and improve upon or correct those that require improvement," Pernia said.
Sectors
Data from the Philippine Statistics Authority showed that net primary income slowed down by 3.9 percent while gross national income grew by 5.9 percent.
Meanwhile, the services, industry and agriculture sector grew by 6.8 percent, 6.1 percent and 4.9 percent, respectively.
The services sector had the highest contribution to the growth of the country's growth domestic product in the first quarter with 3.8 percentage points, followed by the industry sector with 2.1 percentage points while the agriculture sector contributed 0.5 percentage point.
Intellectual property products posted the highest growth on the demand side with 27.2 percent followed by the exports of goods (22.3 percent), imports of goods (20.8 percent) and exports of services (14.3 percent).