Blacklist International shrugs off losses vs Myanmar's Falcon Esports in M4 tilt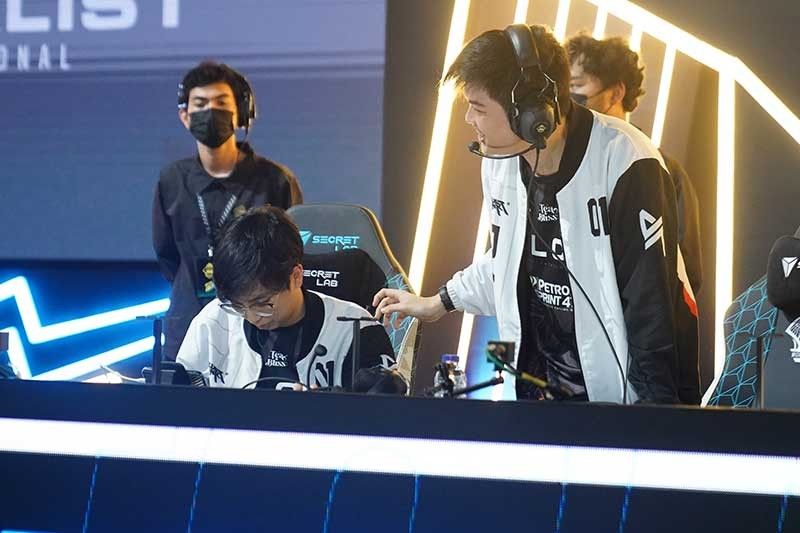 MANILA, Philippines – There is no time to fret for defending champions Blacklist International after struggling against Myanmar's Falcon Esports in the group stages of the M4 World Championships in Jakarta, Indonesia.
Falcon Esports proved to be the biggest hurdle for the Agents as they look for back-to-back crowns in the Mobile Legends: Bang Bang World Championships. They beat the Philippine powerhouse not once but twice in the early goings of the tournament.
With little room for mistake with a best-of-one format in the group stages, Blacklist stumbled first in their final Group A match as they botched the chance to go 3-0 with a 0-1 loss to the Myanmar squad.
They then failed anew to clinch the top spot in their group with another 0-1 defeat in the tiebreak matches, as Falcon Esports came away with the top seed, beating both Blacklist and Turkey's Incendio Supremacy.
Still, both Jonmar "OhMyV33nus" Villaluna and Danerie "Wise" Del Rosario aren't pressing the panic button just yet, having still clinched a spot in the upper bracket finals.
"For me I think, being in the Group Stage, I think, your No. 1 priority is to be at the Upper Bracket, which we got so, I don't care even if Falcon beats us twice because we are still in the same group with them in the upper bracket," said Wise.
Villaluna also pointed out that Falcon Esports' success in the group stages could ultimately lead to a matchup disadvantage for the Burmese.
"To be honest, I don't feel that much. I'm not sad that much that we lost twice to Falcon, because I think it has a reason and it could be a blessing in disguise because they might face ONIC Indonesia," she said.
Blacklist tactician Kristoffer Ed "Bon Chan" Ricaplaza, for his part, expressed excitement in the improving skills of the other countries in M4, which will promote a more entertaining scene in the tournament.
"It would be more fun, more competitive if other countries not only Philippines and Indonesia will be able to come up with the meta (most effective tactics available) in the macro and mechanical skills," said Ricaplaza.
Blacklist resumes their quest to defend their title against Brazil's RRQ Akira in the Upper Bracket playoffs on Sunday, January 8.