Davis dumps 41 points as streaking Pelicans top Clippers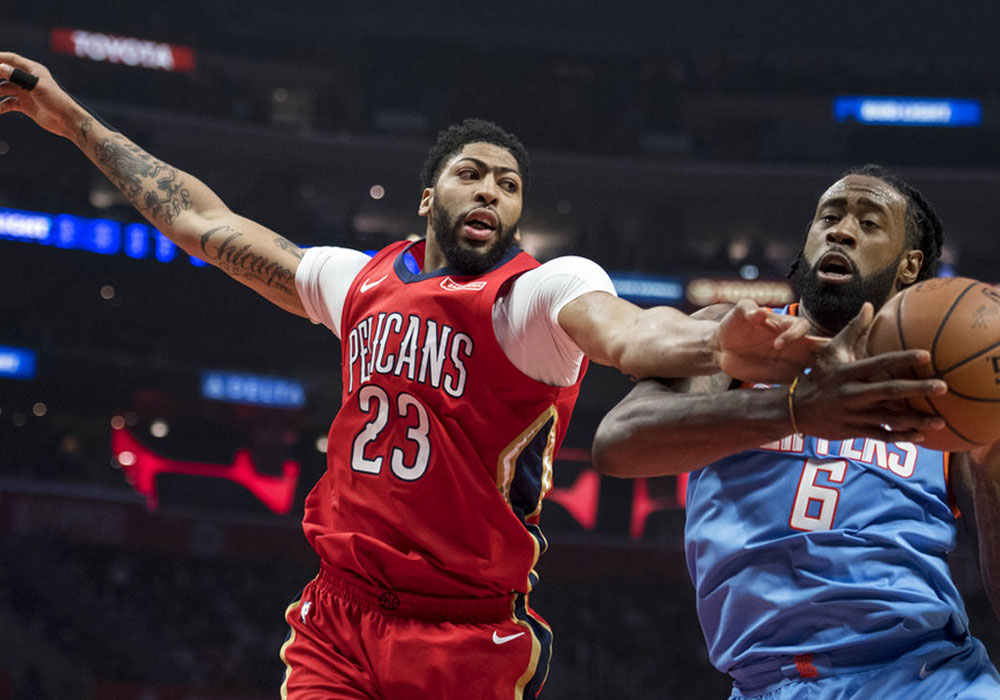 LOS ANGELES — Anthony Davis scored 41 points despite a rib contusion and the New Orleans Pelicans won their ninth straight, 121-116 over the Los Angeles Clippers on Tuesday night (Wednesday Manila time).
Davis tied his career high with four 3-pointers and had 13 rebounds.
He briefly left the game after banging bodies with DeAndre Jordan going for a rebound. Davis grabbed his side before going to the locker room for an X-ray, which was negative. He returned wearing extra padding and exploded for 19 points in the third quarter, capping it with a buzzer-beating 3-pointer.
Tobias Harris and Lou Williams scored 27 points apiece for the Clippers, who had their two-game winning streak snapped. Harris added 11 rebounds and Williams had 11 assists. Montrezl Harrell had 26 points, and DeAndre Jordan had 10 points and 20 rebounds.
The Clippers made things interesting in the fourth behind a raucous crowd eager for a comeback victory. They erased a 20-point deficit to go up by four with 2:05 left but Davis answered with six straight points, including the tiebreaking jumper with 31 seconds remaining.
The Pelicans had a 12-3 run over the final 1:16 to pull out the win.
Jrue Holiday added 19 points and 17 assists for New Orleans.
Williams hit a 3-pointer to draw the Clippers to 117-116 but he missed two free throws and had a turnover and foul in the final 30 seconds.
The Clippers took their first lead of the game at 49-48 on Harris' layup off an alley-oop pass from Williams in the second.
It didn't last long.
New Orleans outscored the Clippers 19-3 over the final five minutes to lead 67-52 at halftime. Holiday scored eight points in a row, including back-to-back 3-pointers. The Pelicans limited Los Angeles to three free throws in that stretch while blocking four shots and forcing Jordan into a turnover.
The Pelicans shot 52 percent from the floor in racing to a 14-point lead in the first.