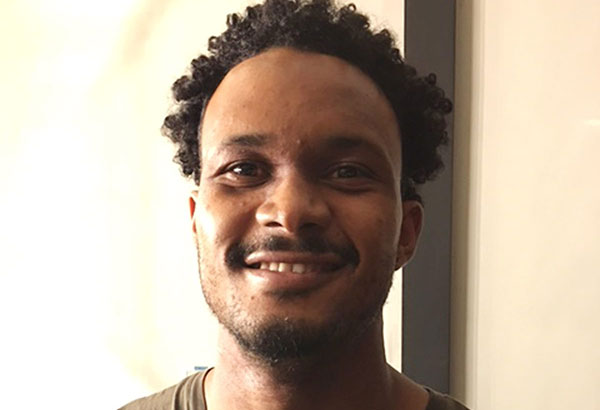 Abu dreams of joining Gilas
MANILA, Philippines — La Salle power forward Abu Tratter, a Fil-Am born in Laguna, is looking forward to playing with Marinerong Pilipino in the PBA D-League this season and eventually, moving to the PBA but his ultimate dream is suiting up for Gilas.
Tratter completed his eligibility in the UAAP this season and because he was born here, qualifies as a local with the national team under FIBA rules. Gilas head coach Chot Reyes recently said Tratter is a candidate for the Gilas pool. Tratter confirmed that he's been asked to try out by agents linked to Gilas.
"When I came over to play for La Salle, one of the first things I did was to buy a Gilas jersey," he said. "I remember writing my name at the back of the jersey, thinking how special it would be to play for the country. It would make my mom really proud. That's my dream, to play for Gilas. I'm fortunate that I played four years at La Salle, winning a championship once. Now, it's time to move on."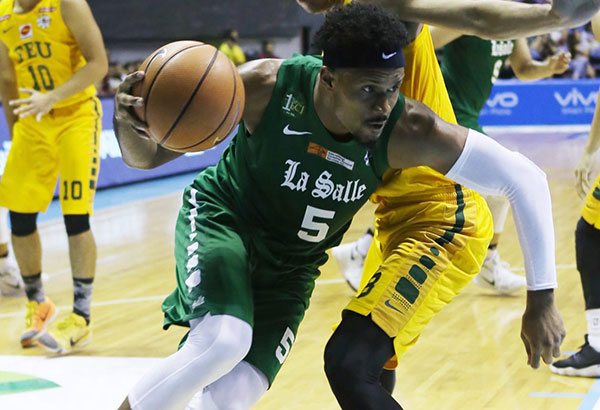 Tratter, who turns 25 on Jan. 9, was picked on the fourth round by Marinerong Pilipino in the recent PBA D-League draft. Before leaving to spend the holidays with family in Milpitas, California, the other day, he was with Marinero coach Koy Banal for four practices. Some of his Marinero teammates are former UAAP adversaries Vince Tolentino and Gboy Babilonia of Ateneo and Alvin Pasaol of UE. Tratter said he'll be back on Jan. 7 to resume workouts with Marinero. He'll be lined up by La Salle to play in the PCCL National Collegiate Championships on Feb. 2-11.
Before playing for La Salle, Tratter was with the St. Francis High School basketball and track varsities in Mountain View, California then suited up a year at DeAnza College in Cupertino, also in California. The year at DeAnza was counted against his five years of UAAP eligibility so he played only four seasons at La Salle.
"I've got a year and a half left to earn my degree in psychology," said Tratter. "That's 70 units. I'm determined to finish my education at La Salle. At the same time, I'm hoping to pursue my basketball career in the PBA D-League then I'll try my luck in next year's PBA draft. Playing for Gilas would be a blessing as it'll be an honor to represent our country."
Tratter is the only sure loss for the Archers heading to next season. Reigning back-to-back MVP Ben Mbala has a year left of eligibility but UAAP executive director Rebo Saguisag has ruled that unless the seven-year limit out of high school rule is repealed, the Cameroonian won't be allowed to play another season with La Salle. The rule was suspended the last two years because the K-to-12 system shrunk the availability of fresh high school graduates during the transition period. Saguisag said the UAAP Board agreed that the rule would be reinstated after two years.
La Salle officials, however, said the rule is no longer relevant as the K-to-12 system has pushed the age of high school graduates by two years. Since senior athletes may play only five years with the age limit of 24, the seven-year limit out of high school has become academic. Reinstating it would prejudice only Mbala, making the rule discriminatory. Besides, the La Salle officials argued the rule should be prospective and not be applied to enrolled athletes. The UAAP Board is scheduled to lay down the rules for the next three seasons in a workshop next month and if the seven-year limit is not in the agenda, Mbala will be cleared to play one more year. Ateneo will lose Chris Porter, Tolentino and Chiz Ikeh next season but the Eagles are reactivating Adrian Wong who sat out this campaign to recover from an ACL injury.