Sports personalities call Pacquiao-Horn decision 'robbery'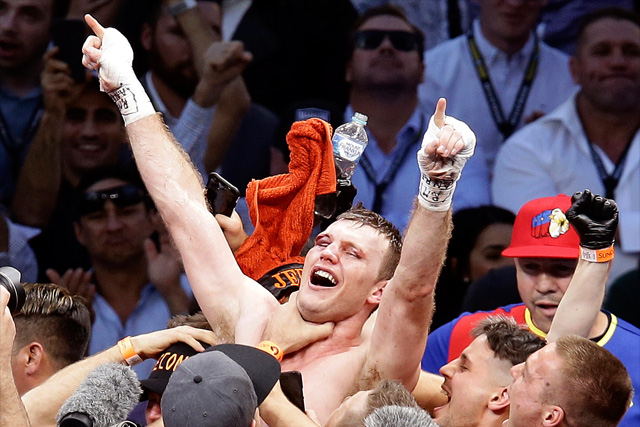 MANILA, Philippines — For several international and local sports personalities and celebrities, Manny Pacquiao is the true winner of the WBO welterweight bout against Australian boxer Jeff Horn held Sunday.
Sports journalists, basketball stars players, fellow professional boxers and even actors aired their sentiments on Twitter after the decision hailing Horn was called. They claimed that Pacquiao got robbed in his opponent's home country, Australia.
READ: Horn shocks Pacquiao, runs away with WBO welterweight title
Horn has dethroned the Filipino icon and snatched the WBO welterweight title at the Suncorp Stadium in Brisbane, Australia. Horn won with scores of 117-111 and 115-113.
'Unfair boxing match'
Sports writer Robert Flores of ESPN said the scores for the Pacquiao-Horn bout were "terrible."
"Manny has been robbed twice and Timothy Bradley was there for both," he wrote noting that Horn had "many sponsors than a NASCAR driver."
"Manny Pacquaio got robbed... Ridiculous," former American football tight end George Wrighster III said.
And the fight was almost stopped in the 9th... Robbery #PacquiaoHorn pic.twitter.com/kSvrgKIfZ4

— George Wrighster III (@georgewrighster) July 2, 2017
Pacquiaos fellow Filipino fighter Brian Viloria admitted the match was tight but disagreed with the decision.
"Close fight, but Pacquiao won that fight," Viloria said. "I love the sport. But sometimes it kicks you in the teeth when you least expect it," he added.
NBA player Karl-Anthony Towns of Minnesota Timberwolves and retired NBA star of Los Angeles Lakers player, Kobe Bryant, as well as actor Samuel Jackson were disappointed over the fight.
"Disrespected @mannypacquiao like he not a legend. #PacquiaoHorn," Towns said.
#PacquiaoHorn pic.twitter.com/i1oqnD74Q2

— Kobe Bryant (@kobebryant) July 2, 2017
Rapper LL Cool J who rooted for Pacquiao described him as "monster." He, too, was shocked by the results.
"Wow!!!! Pac man got beat ?!?!?!" he said, adding that it was "robbery" in a series of tweets.
"Boxing needs to figure out a new way of judging these fights.. this pac man fight was a pure robbery," he added.
Despite what she thought as an unfair decision, actress Maia Ocando praised Pacquiao for being gracious in accepting defeat.
#PacquiaoHorn WHAT!!!? pic.twitter.com/c3lhe0ZiMP

— Maiah Ocando (@MaiahOcando) July 2, 2017
#PacquiaoHorn That was totally unfair, but Pacquiao is so gracious. pic.twitter.com/ayW6OW56Fk

— Maiah Ocando (@MaiahOcando) July 2, 2017