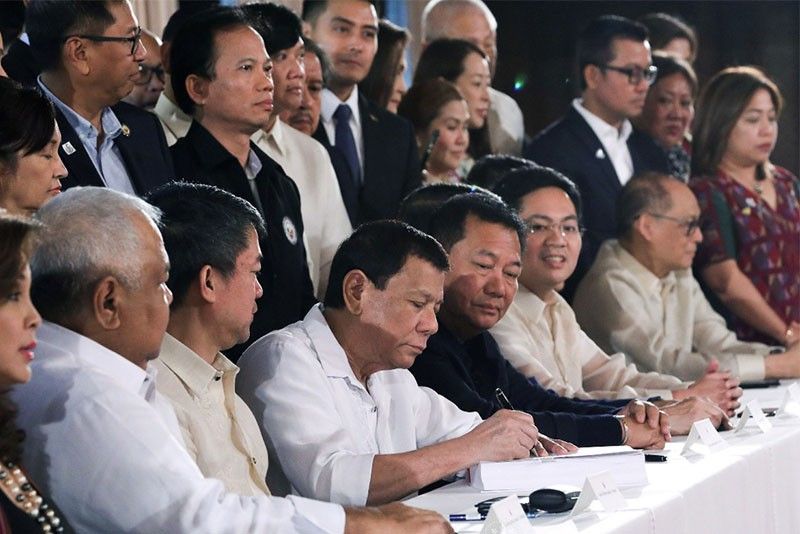 President Rodrigo Duterte is flanked by lawmakers as he leads the Ceremonial Signing of the 2018 General Appropriations Act and Tax Reform Acceleration and Inclusion, or TRAIN, at Malacañan Palace on Dec. 19, 2017. Presidential photo/Rey Baniquet
WATCH: TRAIN tax cuts? Here's what some will do with their extra money
(Philstar.com) - January 16, 2018 - 7:03pm
MANILA, Philippines — Will there be a change in the spending habits of Filipinos following the enactment of a tax reform law that will give them additional take-home pay?
On December 19, President Rodrigo Duterte signed into law Republic Act No. 10963, or the Tax Reform for Acceleration and Inclusion law, which aims to generate revenue to fund a multibillion-peso infrastructure program that is key to the government's ambitious economic agenda.
The fresh law took effect last January 1.
EXPLAINER: How Duterte's new tax law or TRAIN can affect you
Under the TRAIN act, personal income tax rates will be adjusted to shift the burden off lower-income segments toward the "ultra-rich."
Projected revenues to be foregone from lower personal income tax will be offset by higher excise levies on petroleum and automobiles, among others.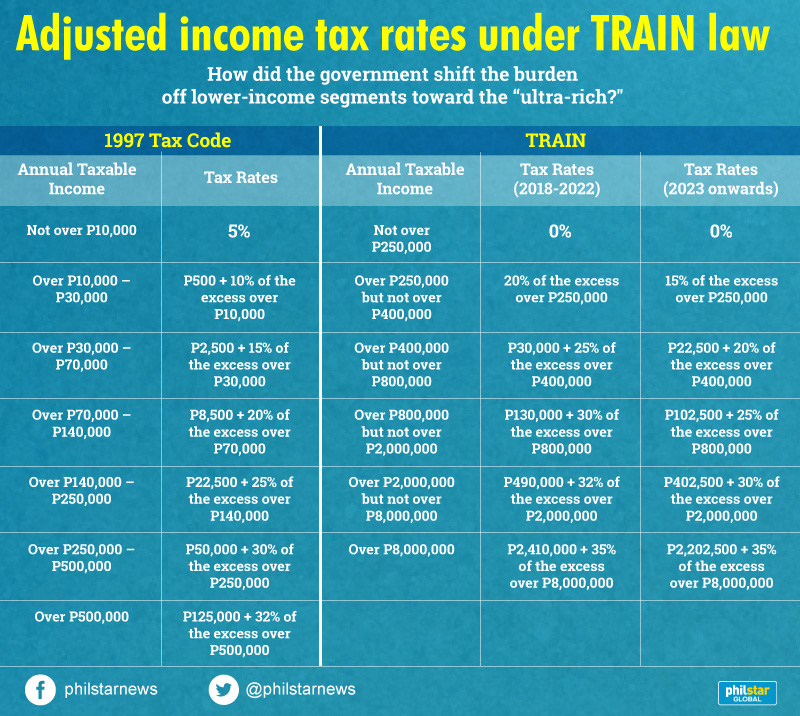 According to a consumer habits study done in the second quarter of 2017 by research firm Nielsen, 58 percent of Filipinos said they would save their spare cash after paying for their essential living expenses, although down by six points.
The same study, which was reported by ABS-CBN News, also found increasing willingness of Filipino consumers to buy clothes and shell out money for holidays or vacations using their extra cash.
With more money in their pockets due to the tax reform law, watch as some taxpayers explain how they plan to spend their additional cash.
READ: Winners and losers: How the TRAIN law affects rich, poor Filipinos
— Text by Ian Nicolas Cigaral; Video by Kat Leandicho and Efigenio Christopher Toledo IV