Maguindanao, Lanao del Sur cops to check refrigerated vans for smuggled cigarettes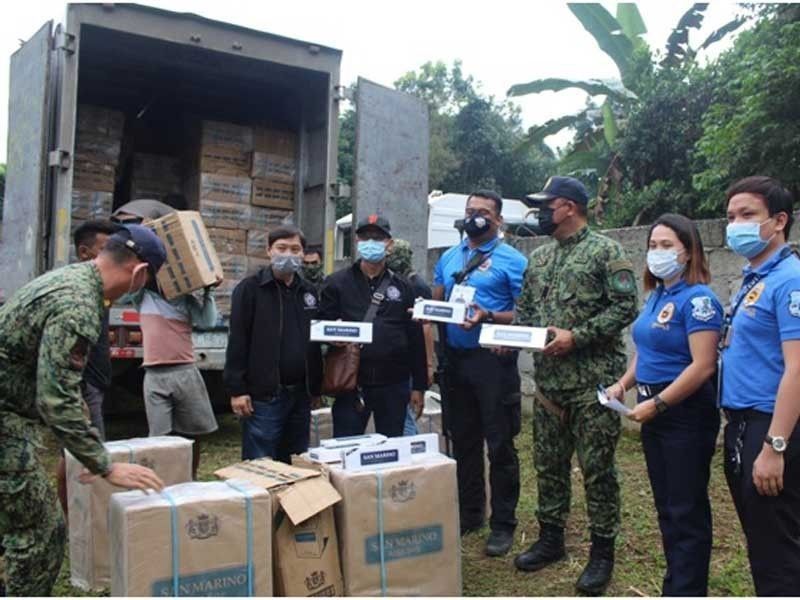 COTABATO CITY, Philippines — Authorities have tightened watch over refrigerated vans following the interception in Pagadian City last Friday of P10.8 million in smuggled cigarettes hidden inside one.
Police Brig. Gen. John Guyguyon, director of the Police Regional Office-Bangsamoro Autonomous Region, said Tuesday he had ordered the provincial police offices in Lanao del Sur and Maguindanao to be on guard against attempts to transport cigarettes smuggled from Indonesia in refrigerated vans and trucks. The cigarettes could be hidden in large boxes used to transport fish from seaside areas.
Police Regional Office 9 in the Zamboanga Peninsula announced Monday that its personnel confiscated 310 large boxes of Union cigarettes that four men were to unload from a refrigerated van in Barangay Tiguma in Pagadian City.
Pagadian City is in Zamboanga del Sur, close to the Bangsamoro provinces of Maguindanao del Norte, Maguindanao del Sur and Lanao del Sur, where units of PRO-BAR had seized more than P50 million worth of cigarettes in one operation after another in the past 12 months.
The four men who were to deliver the imported cigarettes failed to show the police team customs clearance papers for the contraband.
"Our personnel at roadside checkpoints will now subject to extensive inspection all refrigerated vans passing by," Guyguyon said.