Quiapo Church starts runup to Nazarene feast
December 4, 2022 | 12:00am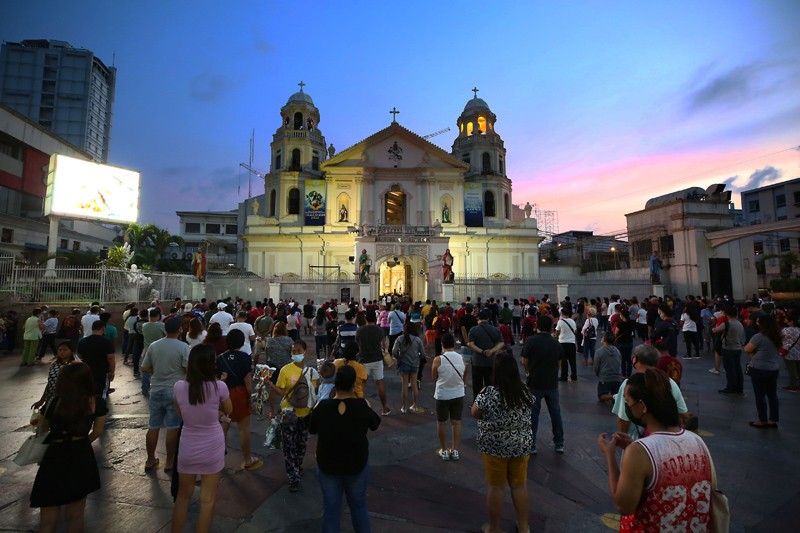 MANILA, Philippines — The Quiapo Church started this month a series of activities to mark the feast of the Black Nazarene in January 2023 as part of its efforts to ensure the celebration would not become a superspreader event.
The church started the "pagdalaw" on Dec. 1 to bring the image to "visit" different communities, hospitals and government agencies, according to Bong Grajo, Nazareno 2023 coordinator.
The "pagdalaw" will run until Dec. 15 but will be suspended from Dec. 16 to 26 to give way to the traditional Simbang Gabi or dawn masses. The visits will resume on Dec. 27 to 29, Grajo said.
He added that the blessing of the images or replicas of the Black Nazarene and the "istandarte" or the flags of different groups of devotees will be held twice each day from Dec. 27 to 29 at the Plaza Miranda.
Grajo emphasized that a different route from last year will be opened for the blessing leading to Plaza Miranda.
He said the devotees' entrance will be on Rizal Avenue going to Plaza Miranda and exit on Quezon Boulevard, which is different from the usual route of Quezon Boulevard going to Plaza Miranda.
Before the year ends, Grajo said that a "thanksgiving motorcade" will be held at 11 p.m. on Dec. 30.
The motorcade will start at the Plaza Miranda straight to Villalobos, turn right on Carlos Palanca, right on Plaza Lacson, right on Carriedo, left on Evangelista, right on Gonzalo Puyat, right on Quezon Boulevard, left on Ilalim Palanca and left on Quezon Boulevard.
From Quezon Boulevard right on Arlegui, left on Legarda, left on Concepcion Aguila, right on Carcer, right on Hidalgo, left on Bilibid Viejo or G. Puyat, left on Guzman, right on Hidalgo, left on Quezon Boulevard, right on Ilalim Palanca, right on Villalobos and Plaza Miranda to Quiapo Church.
Grajo said all masses related to the feast of the Black Nazarene will be livestreamed on all social media platforms of Quiapo Church.