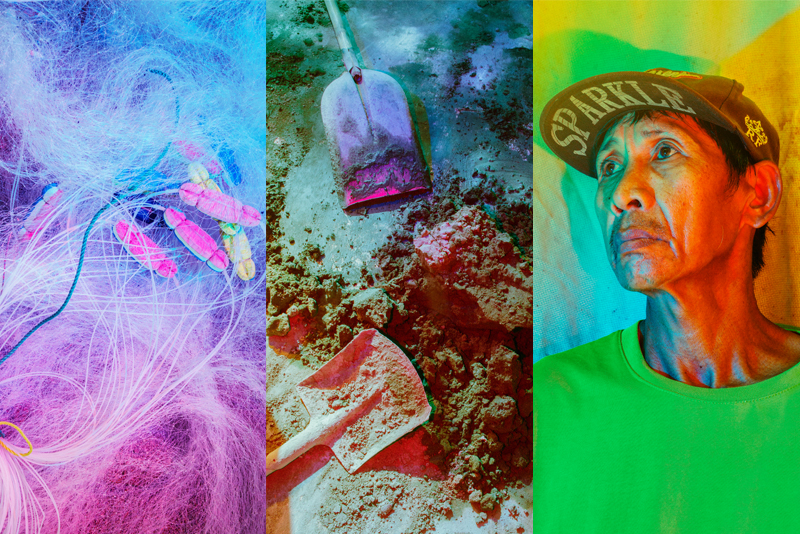 Saturation point: Cru's work transforms Zambales into a surreal, hyperpigmented world. Photos by Cru Camara
(The Philippine Star) - February 16, 2018 - 12:00am
Zambales has shaped this photographer's work. Now, it's helping her expand her horizons.
MANILA, Philippines — I lived in Zambales for a while when I was little, and then we eventually started going back and forth from Manila. My time was almost always equally divided between here and the city. It's been like that for the past 20-plus years. I try to go at least three to four times a month, depending on work. I love Manila, but it gets too hectic and stressful at times. It's also great to work here in Zambales. There are still a lot of things to explore, both in terms of my photography and with the farm that my parents built.
My favorite thing about the place is that it represents everything my parents love and believe in. The whole concept of the farm is for it to be a source of livelihood for the community, a place of wellness and healing for guests, and an educational tool for other farmers. All of these things tie in together here.
Fewer and fewer young people are interested in becoming farmers. It's extremely difficult to be a farmer, especially in the Philippines. Most young people want to find jobs in the city, which is totally understandable. We don't take care of our farmers; there's very little support from the government.
Zambales — more specifically, Danacbunga — has definitely played a part in shaping me and my work. I pull a lot of inspiration from my experiences here, and the people and things that I've been around throughout my life. I also use my photography to understand the place and people more, so I'm still constantly exploring and discovering things as I go. It's all very open-ended and I'm still trying to hone in on what exactly it is I'm interested in photographically.
This place is both home and an escape for me. I think of it as a place of warmth, like I'm returning to my childhood. I always run back to it when I'm overwhelmed. It's a good place to clear my head.