#YSGirlGang
November 4, 2016 | 12:00am
MANILA, Philippines - Who runs the world? Young Star celebrates girl power with a list of 20 kickass women in the fields of politics, sports, music, art, fashion, and so much more.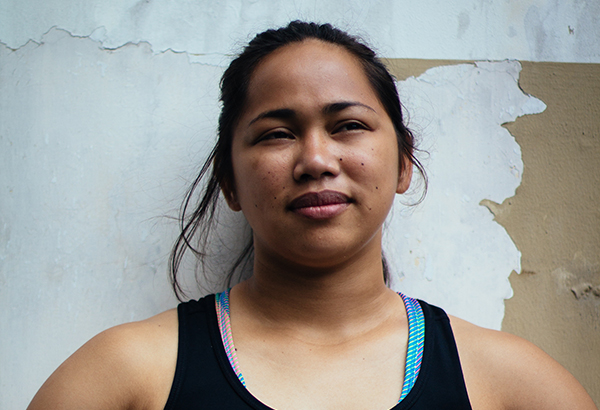 Hidilyn

Diaz, 25

@haidie20
Silver medalist in Weightlifting, Summer Olympics 2016
zOlympic athlete Hidilyn Diaz first picked up weights when she was just 11 years old. According to her conditioning coach Jay Futalan, she saw her male relatives doing so and didn't think twice about following suit. Years later, she went on to win silver at the Women's 53 kg Weightlifting event at the Summer Olympics in Rio de Janeiro. This ended the country's 20-year drought in the Olympics. The work doesn't stop there; she may be on "active rest" mode at the moment (where her training sessions aren't so extreme) but she's set to compete in a number of competitions in the next few months. And during what they call a regular training session, Hidilyn's coach instructs her to do a pretty strenuous workout — she has to lift herself on an overhead bar. It's not an easy task, even for her; after several attempts, she sits on the floor to rest. She's getting tired. "'Pag hindi ko pa nagawa, tama na ha," she says out loud. Then she changes her mind. "Ah, hindi ako quitter. Okay lang," she declares. And on the final try, Hidilyn Diaz triumphs. — Marga Buenaventura (Photo by Arabella Paner)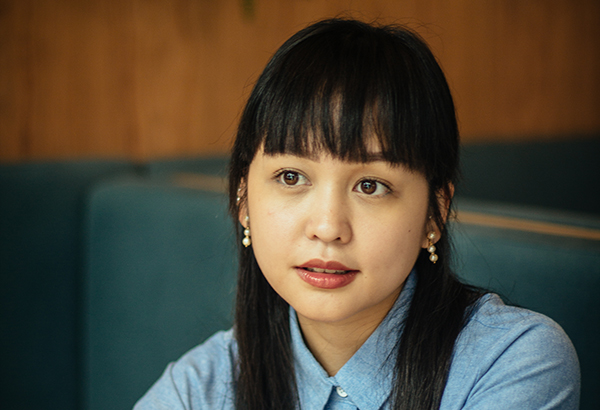 Thea

de Rivera, 25,

@theaderivera
Restaurateur, The Girl and The Bull and 12/10
Fresh out of college and looking for a job, Thea de Rivera decides to help her boyfriend Gab Bustos set up his first restaurant The Girl and the Bull. "When we opened the restaurant, we found this need to manage the business," shares Thea. "As Gab wanted to become a chef, he started working more on the back-end of things. Somebody really had to take care of everything else — the business end, accounting, front of house." And that's when Thea found herself in this new unexpected place. "It was challenging. I was never under anybody so I was the boss kaagad." But in true #girlboss style, Thea pulled through and carved out her own way. Now with two restaurants under her belt (the second one being 12/10), Thea proves that having virtually no training in your chosen field isn't necessarily a setback. This is also a goal she wishes to impart to her staff, where growth is a team effort: "You have to learn how to make your business grow in terms of making the people who work for you grow as well." — Neal Corpus (Photo by Arabella Paner)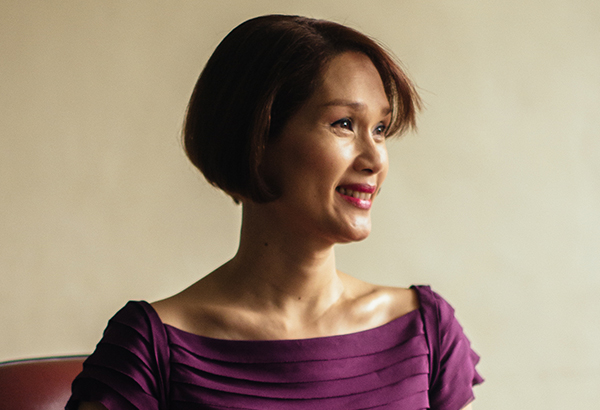 Geraldine Roman, 49,

@geraldinebroman
Representative of the 1st District of Bataan
It's not easy ferrying between Bataan and Batasan on the regular, and Representative Geraldine Roman does it with grace — in every sense of the word. It may be her first term in Congress, but Geraldine now represents a revolutionary idea in Philippine politics to find its voice: that the LGBT community deserves to enjoy the same rights as everyone else. As the first openly transgender woman elected to Congress, Geraldine has helped champion the LGBT cause by working to pass the anti-discrimination bill, along with other elected lawmakers known as "equality champs." She also happens to be working towards centralizing the distribution of scholarship grants for more students to have access to free education. It's certainly no cake walk to exact change on a national level, so how does Geraldine do it? "With the full conviction that what I'm fighting for is what is right and what is just," she says. — MB
(Photo by Arabella Paner)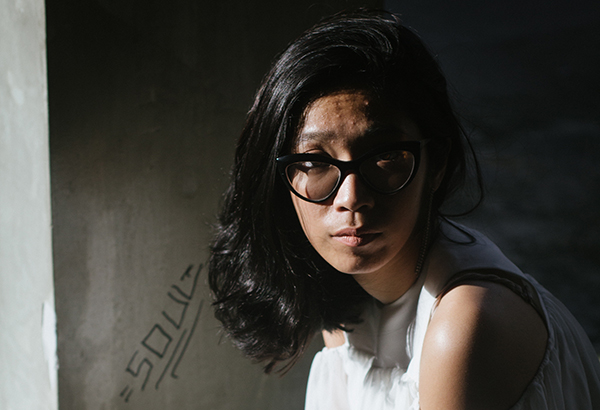 Esme

Palaganas

, 23,

@esmepalaganas
Designer, Basic Movement
Esme Palaganas has built her own fashion label, generated a following, and has been a fixture in the glossy pages of local rags and fashion shows. It's hard to imagine that just a little more than two years ago she was still in college — but I guess that's the speed in which millennial drive and success goes. Once you get to talking with Esme, you realize that she's more than just a fashion girl. She currently handles every single thing for her label Basic Movement, from designing to dealing with production to corporate accounts. "I love the business side," she shares. Esme is currently working on growing her fashion business — it's in its "not a girl, not yet a woman" phase, she says — and she's slowly realizing that it can't just be a one-woman-show from here. "It's the support of the right people," she says. No harm in marching to the beat of your own drum, but you get by with a little help from your friends. — NC
(Photo by Arabella Paner)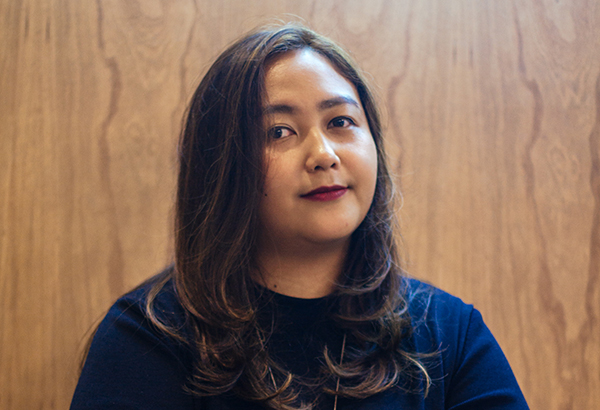 Deane

Miguel, 26,

@deanemiguel
CEO, Serious Studio
Young and headstrong, CEO of Serious Studio Deane Miguel is proof that one's creative passions are good for business. Through her company Serious Studio — which she runs with business partner and fiancé Lester Cruz — Deane has been responsible for the branding and design of young brands such as Satchmi, Manila Creamery, Cyma, and Ilya, to name a few. The work is constantly growing, and Deane admits that navigating through the local design industry still comes with some struggle. But she fights her doubts by reminding herself of what she wants and persistently running towards it. If an opportunity ever presents itself, Deane would advise to just jump into it. "If you take your fears and just swim in them, you're never going to grow," Deane says. "Trusting the process will guide you along the way but making your own luck out there will help you get to where you want." — Ina Jacobe (Photo by Arabella Paner)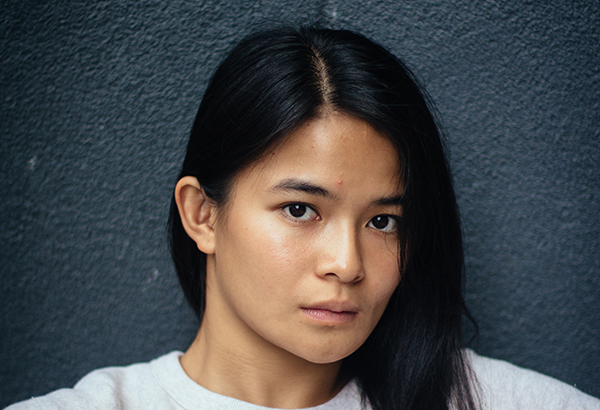 Meggie

Ochoa, 26,

@meggie_ochoa
Brazilian jiujitsu gold medalist
When it comes to martial arts, women are almost always second priority. We've seen Filipino men dominate boxing and taekwondo, but in jiujitsu, a woman stands triumphant. Meggie Ochoa is a three-time jiujitsu gold medalist. After dabbling into different sports, she finally gave martial arts a go in 2013. And only a year after, she won her first gold medal. "I didn't do it on my own. It wasn't all me. It was a shared victory, " she says. Her three-peat win totally earns her full bragging rights, but her humility and compassion are just as admirable. Along with other MMA fighters, Meggie is part of the Fight Like A Girl campaign. Started by Dojo Drifter, one of the biggest MMA blogs in the country, the group helps girls defend themselves physically and gain confidence in their ability and strength. If there's one thing that she wants to change about how people see girls, it's the misconception that we are weak. — MM
(Photo by Arabella Paner)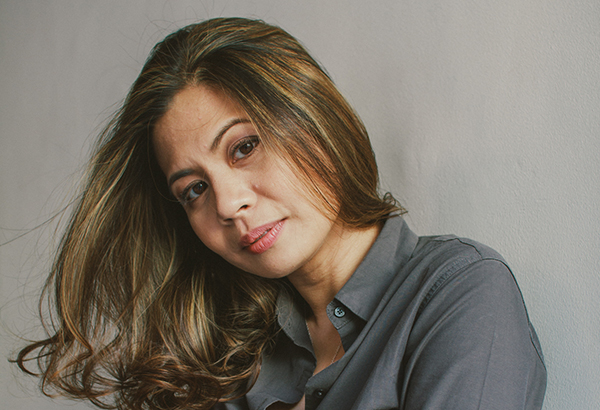 Missy

Maramara

, 35, @missy.maramara
Theater actress and instructor
Missy Maramara's love story with the stage started in preschool but it was doing Macbeth that made her realize that she wanted to take it to the next level. "I pursued it in the academe because I don't think it's just a hobby. It's something that you need to develop, study and write about," she says. Post-college, she took up an MA in English Literature, all while balancing performing and directing on the side. She also studied in the University of Arkansas for three years with the help of the Fulbright Scholarship Program — an amazing feat in itself. Now, she's sharing her passion for the performing arts to younger students. There's something about how she speaks about theater that encourages them to be better actors and people as well. If theater makes people be as passionate as Missy is, then we don't mind stepping up onstage. — MM (Photo by Kitkat Pajaro)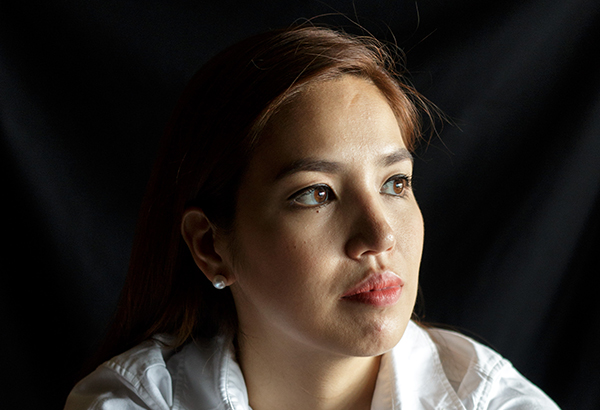 Natashya

Gutierrez, 29,

@natashya_g
Bureau chief, Rappler Indonesia
Telling the news comes with a few caveats these days, but that doesn't faze Rappler's Natashya Gutierrez one bit. As the bureau chief of Rappler's Indonesian outpost, she splits her time between managing her staff, strategizing content, and reporting. It's a tough order, but that comes with its share of critics; like many other journalists, she's been accused of less-than-ethical practices. (One such example was a Facebook post critical of the President, which garnered thousands of online bullies.) But she reminds herself that this work is a form of public service, and that the work may be tough but it has its fair share of rewards. "This is something the trolls can't take away from me — my morals and my principles. As long as I don't compromise those, then I can keep doing this work with my head held high." — MB (Photo by JL Javier)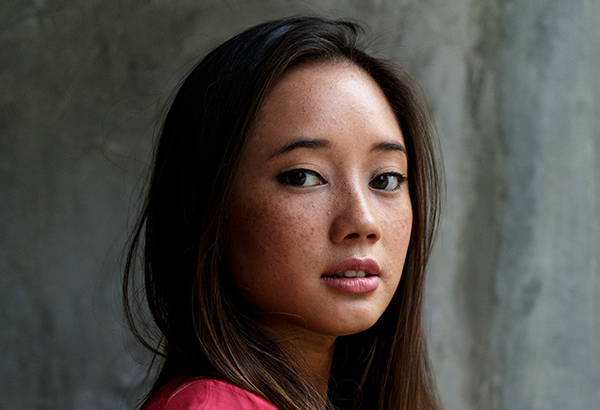 Manna Vargas, 25,

@mannavargas
Project Coordinator, Oscar M. Lopez Center for Climate Change Adaptation and Disaster Risk Management Foundation Inc.
From childhood family trips around the country, Manna Vargas' passion for the environment just grew organically. After studying environmental development in Australia, she came back to the Philippines and focused on climate change — an issue that brings her passion for both the environment and social justice together. But don't be fooled. Manna admits that, much like the rest of us, she finds the hard sciences difficult to understand, too. That's the very reason why as a project coordinator, she makes the research more digestible for the common person, who'll probably benefit from it the most. Outside of work, she lives out her values by sustaining a more conscious lifestyle. "I think it's important to communicate to people that it's okay that you don't do a complete 360. It's a success in itself just to be more conscious." We all still have a long way to go but with people like Manna Vargas making discussions about the environment "cool and sexy", the future of the next generation seems to be greener. — Tin Sartorio (Photo by JL Javier)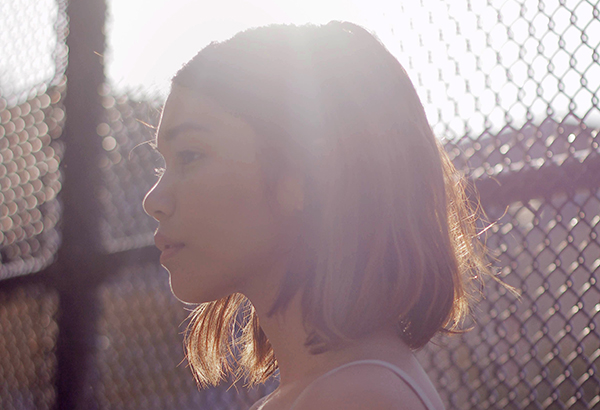 Paulina

Ortega, 26,

@paulinapaige
Artist
In an age when it's so easy to create publicly, only a few affect and inspire other creatives, and Paulina Ortega's diverse body of work is an example of it. "I feel very passionately about creatives being treated with respect and professionalism because we do contribute to society, we do add value to things, and often, that value is taken for granted," she says. She has worked recent game changers in the local creative scene as seen in Solenn Heusaff and Georgina Wilson's bestseller Besties, local swimwear brand Float, and Bench's coffee table book Love Local, among others. Now, she's back in school at School of Visual Arts in New York, no less. What she will bring back home from her recent adventure is something to look forward to. With Paulina's imagination and passion for the arts, there is no other way but up and forward. —MM (Photo by Bia Catbagan)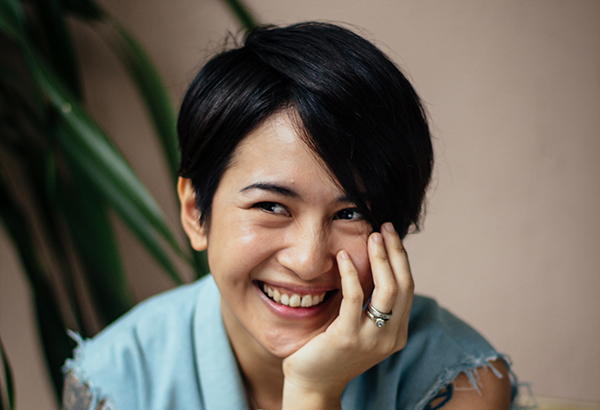 Wiji

Lacsamana

, 32,

@curiouswiji
Graphic designer, tattoo artist, and entrepreneur
The creative journey of artist Wiji Lacsamana is unlike any story you've heard. From drawing ever since she was a kid, to taking up Political Science in college, to being a graphic designer, tattoo artist and now a budding scent and vegan makeup entrepreneur, she seems to have tried it all and then some. "My tattoo studio is called the Curious Studio because you always have to question your motives, your purpose," she says. While she believes in experimenting, she also admits it's not a very secure way to live. It involves a lot of risk and hard work. But she also argues that "guts is very important because a lot of people are curious but not brave enough to try." As she explores one artistic platform to another, she develops new skills but most importantly, she learns more and more about her authentic self. For Wiji, what matters is not so much on where you're headed but rather having the commitment and courage to keep moving forward. — TS (Photo by Arabella Paner)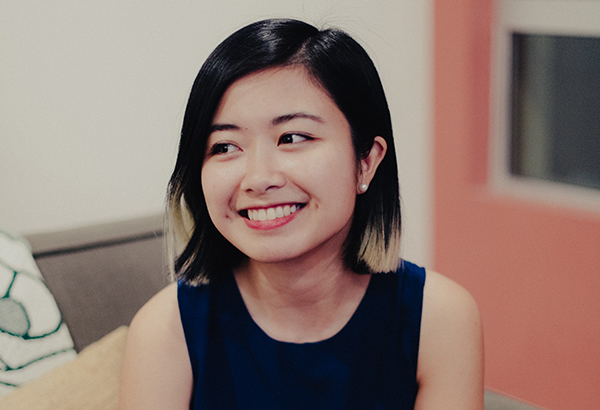 Rozette

Rago

, 26,

@hellorozette
Photographer and photo editor at Time Out LA
Standing in a photo pit, waiting for the right moment to capture someone onstage is hardly the most comfortable position to be in. Photographer Rozette Rago, however, portrays her subjects with a curious sense of serenity and comfort. She's currently the photo editor at Time Out LA, but her roots are much closer to music photography. The Los Angeles-based photographer has shot over hundreds of musical artists by now — from Duran Duran to Foo Fighters, Kendrick Lamar, U2, and FKA Twigs, to name a few. Music photography has its own set of challenges, all of which Rozette believes boils down to flexibility and an ability to improvise. It hadn't been easy to move from Manila to Los Angeles — she says she always feels like she's a few steps behind — but she stuck it out on her own, and the work has clearly paid off. So to her younger self, she would tell her, "The insecurity is normal, but it goes away as you become more confident in yourself as a person and as a photographer." — Marga Buenaventura (Photo by Jessica Mendoza)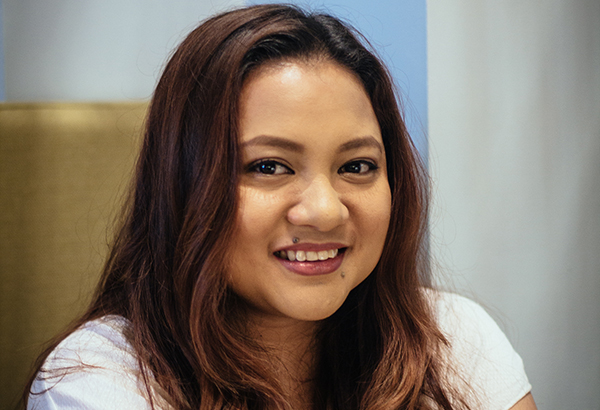 Antoinette

Jadaone

, 32,

@tonet_jadaone
Filmmaker and writer
Director and writer Antoinette Jadaone goes through a lot of heartbreak and they don't necessarily involve boys. They are an inevitable part of the filmmaking process. She describes the process with two stages, the first being the birthing of ideas in pre-production. The second being compromise. "Part siya ng conceiving, bringing out the film into the world; pag walang heartbreak, 'di siya full process." It's not about heartbreak all the time, though. In her films, Tonette strives to always give the audience "that feeling," something indescribable and fuzzy that makes you want to laugh and cry at the same time. She's pretty much achieved that. But getting there and being the #girlboss she is takes knowing what it feels to be on every level of the totem pole. "Ikaw 'yung captain ng ship, pero alam mo [dapat] 'yung pakiramdam na hindi ikaw 'yung captain." It takes starting out from the bottom — from being a production assistant, to being a script continuity supervisor, to being an actual director — to gain the wisdom to steer the so-called ship, and hey, maybe even mend a broken heart. — Neal Corpus (Photo by Arabella Paner)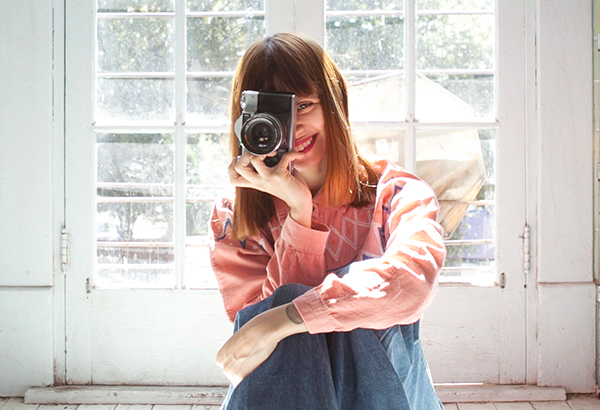 '

Shaira

Luna, 30,

@shairaluna
Photographer
How does one introduce Shaira Luna? With billboards, magazine covers, and editorials under her belt, Shaira is definitely one of the biggest names in her field. But even with a decade of experience in photography, Shaira says that there is still much to be done. For her, the learning process is never ending: the constant lookout for inspiration, researching for concepts, and lots of practice helped her grow creatively. Going against what's current, Shaira says that she gets inspired by looking at things that other people don't really look at. Her dreamy cinematic work shows us themed stories that often leave us hungry for the possibilities of the image. The quality of her work is the result of her perseverance and dedication in practicing her talent — proving that persistence really does pay off. —Ina Jacobe (Photo by Shaira Luna)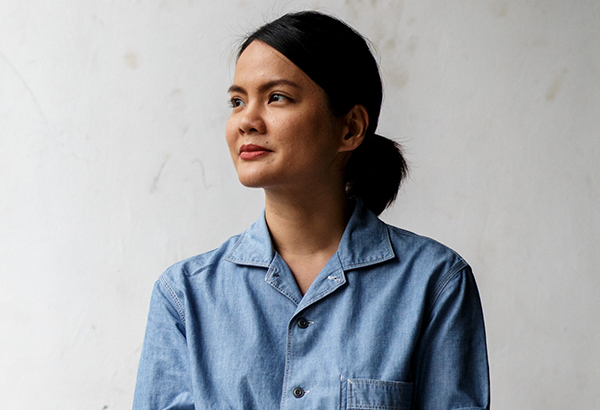 Tinay

Villamiel

, 34,

@tinayvee
Creative director, Artwork
Visual artist Tinay Villamiel joined the family business as local clothing brand Artwork's creative director after studying fine arts in college. While the brand is known for its creative designs and catchy taglines — making her a perfect fit — she still had to learn a lot about the business. "It's always good to have your voice heard but at the same time, always think about the world that you want to reach out to," she says. Having discovered the importance of knowing her market, she became smarter about executing her artistic vision. She even created a separate brand called Bleach, a lifestyle store that focused on home products. Although Bleach closed down in 2015, this never really stopped Tinay from sharing her inspirations. While she's still busy with Artwork, she teaches art and branding on the side. The creative expressions may change but her love for art remains the same. Like the rest of us, she's still learning, but that attitude in itself guarantees that Tinay will be alright.
— Tin Sartorio (Photo by JL Javier)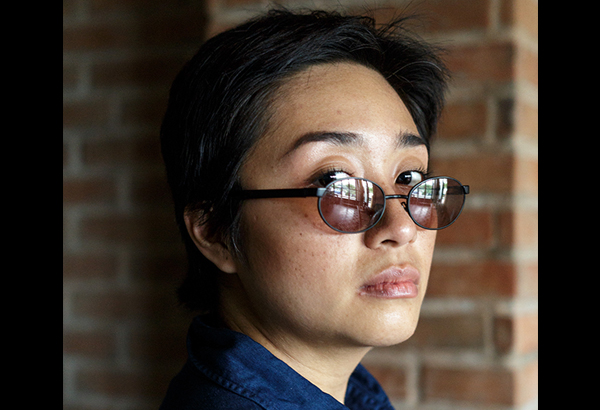 Armi

Millare

, 32,

@armimillare
Vocalist, Up Dharma Down
Even after years of singing in front of people, Armi Millare still finds it challenging to face them offstage. "I was taught to never assume people know me," she says. But if you've seen them live or have been to one of those Terno Inferno gigs, the amount of fans lining up to take selfies with her might say otherwise. On the days she's not onstage, Armi tries to either get away with pretending to be someone else, blend into a wall, or somewhat dissipate. Being alone is the only way she gets to work. However, performing live is always a different musical experience — for both the audience and the performer — and it's something that Armi always relishes in. "It's the element of rawness that gives that moment something no other moment can offer. No moment is ever repeated no matter how much we want it to." And that's something a little social awkwardness can never overshadow. — Neal Corpus (Photo by JL Javier)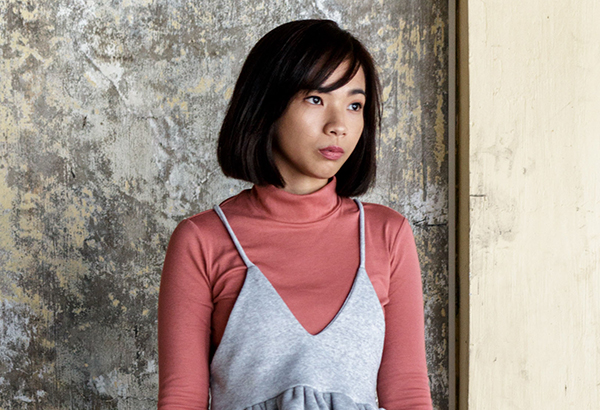 MJ

Benitez, 26,

@mjbenitez
Stylist and YSTYLE contributing editor
In an extrovert-dominant industry, stylist MJ Benitez stays competitive by quietly but consistently putting out good work. People from the creative field are mostly outgoing and in their attempt to stand out, they tend to be louder and extra gregarious. In dealing with things her own way, MJ says that being shy can actually be an asset. "People are more inclined to tell you things which means that, at the same time, you get to learn things too," she says. "By surrounding yourself with good people who encourage you, you get to learn your way around your work, see what you're capable of, and develop confidence within yourself." In her five years in the industry, MJ admits that overcoming her shyness is still an ongoing process. She believes that constant communication is always important, especially when it comes to creative endeavors. She advises aspiring creatives not to be afraid to speak up, ask questions, and offer opinions. At the end of the day, it all comes down to building a body of work that speaks volumes. — Ina Jacobe (Photo by JL Javier)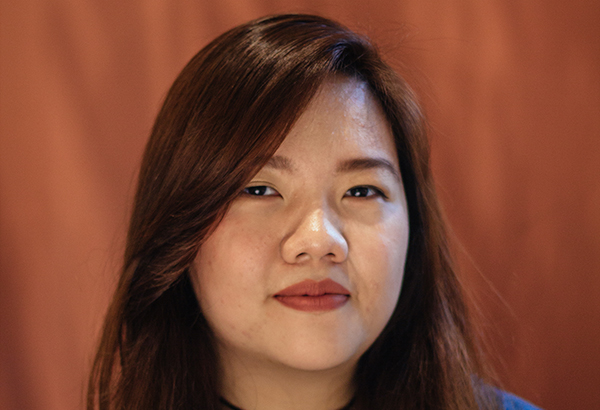 Abbey

Sy

, 23,

@abbeysy
Artist and entrepreneur
Those who have actively reblogged on Tumblr back in 2010 would know who Abbey Sy is. Her cute artworks circulated our dashboards and frequently with 10,000+ notes. After working in an advertising agency, she decided to be her own boss. "At that time I was balancing a lot of different things. I thought that if I could have more time to focus on (my side projects) rather than pursuing a day job, maybe it could be better for me." And that was probably the best decision she has made so far. With two best-selling books and collaborations with big brands like Havaianas and Jo Malone, it's safe to say that her management and business skills are admirable. It only takes a little bit of courage to get to where you want to be, and Abbey is one of the living examples of it.
— Maine Manalansan (Photo by Arabella Paner)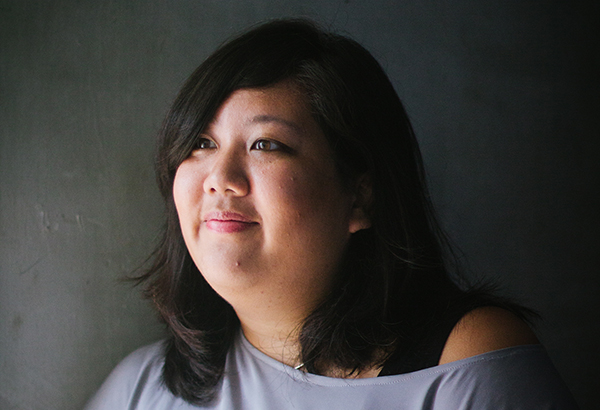 Isa Garcia, 28,

@isabadisa
Teacher, MINT College
Teacher Isa Garcia of The Better Story Project strongly felt the need to build a community where young women can be empowered with their personal stories. Over the last few years, The Better Story Project deviated from its original form and became more workshop driven and less of a mentorship program. In a culture that is often centralized on pro-poor projects, the general population deems self-help advocacies selfish and unnecessary. Isa emphasizes that by surrounding one's self with a tribe that will bring the best in you, they'll be able to make the world a lot better in the process. Through their project, women are encouraged to express themselves more freely with their preferred medium, converse about women's issues more intellectually, and better understand what it means to be a brave woman in this day and age. —IJ (Photo by Arabella Paner)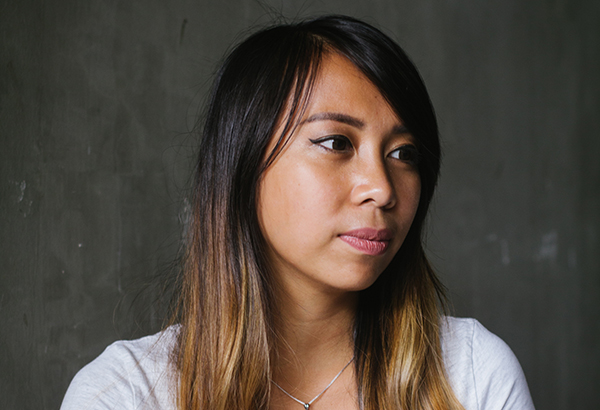 Aileen

Adalid

, 25,

@i_am_aileen
Travel blogger and entrepreneur
There's a lot more to the wanderlust lifestyle than sponsored Instagram posts. Travel blogger Aileen Adalid aims to prove that. Two months before she quit her corporate job, Aileen had been self-learning all the skills that would let her work independently while finally exploring the world. From doing graphic design and SEOs for foreign clients, she transitioned into building her own online retail company. While she says there are still a lot of places for her to visit and her business is just starting out, she emphasizes that the key to success is to be in control of your life. It seems like nothing more than just another millennial privilege but Aileen argues that "each and every person has a different set of life cards and it's up to us on how to play them right." Aileen's story is more than just about traveling; it's really about being brave enough to challenge our own limits.
— TS (Photo by Arabella Paner)
Photos by JL Javier, Arabella Paner, and Kitkat Pajaro
Sittings by Marga Buenaventura, Ina Jacobe,
Maine Manalansan, and Tin Sartorio
Special thanks to Cafe Emilio, Sunnies Cafe, Taco Vengo, and Naxional Diner