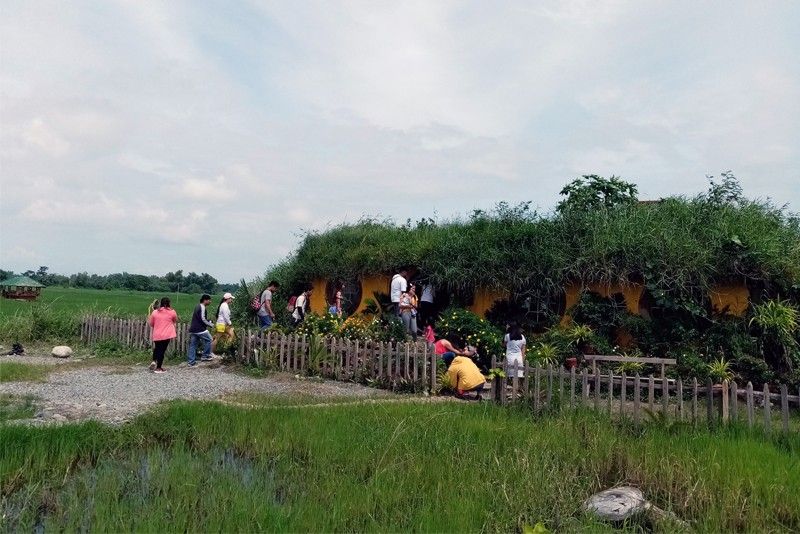 The iconic hobbit house entrance.
Photos by Cesar Ramirez
Hobbit Farmville is Pangasinan's next big thing
Eva Visperas
(The Philippine Star) - August 25, 2019 - 12:00am
MANILA, Philippines — The Lord of the Rings has come to town – to San Fabian, Pangasinan, to be exact. It's quite a distance from New Zealand, to be sure, but Hobbit Farmville in Barangay Lipit Tomeeng is close enough to Hobbiton for its many visitors.
Opened just last month, Hobbit Farmville caught the attention of the public after pictures of it were posted on Facebook, and immediately went viral, drawing visitors from as far as the United States and local tourists from outside Pangasinan.
Hobbit Farmville is the brainchild and dream come true for Marcel Jon Mendoza, 37, and his wife Genelyn, 35, who own and run a successful chain of hair salons. The couple has long searched for a serene place where they can relieve the pressures of work and enjoy a refuge with their children – a three-year-old and a three-month-old – on weekends amidst Mother Nature.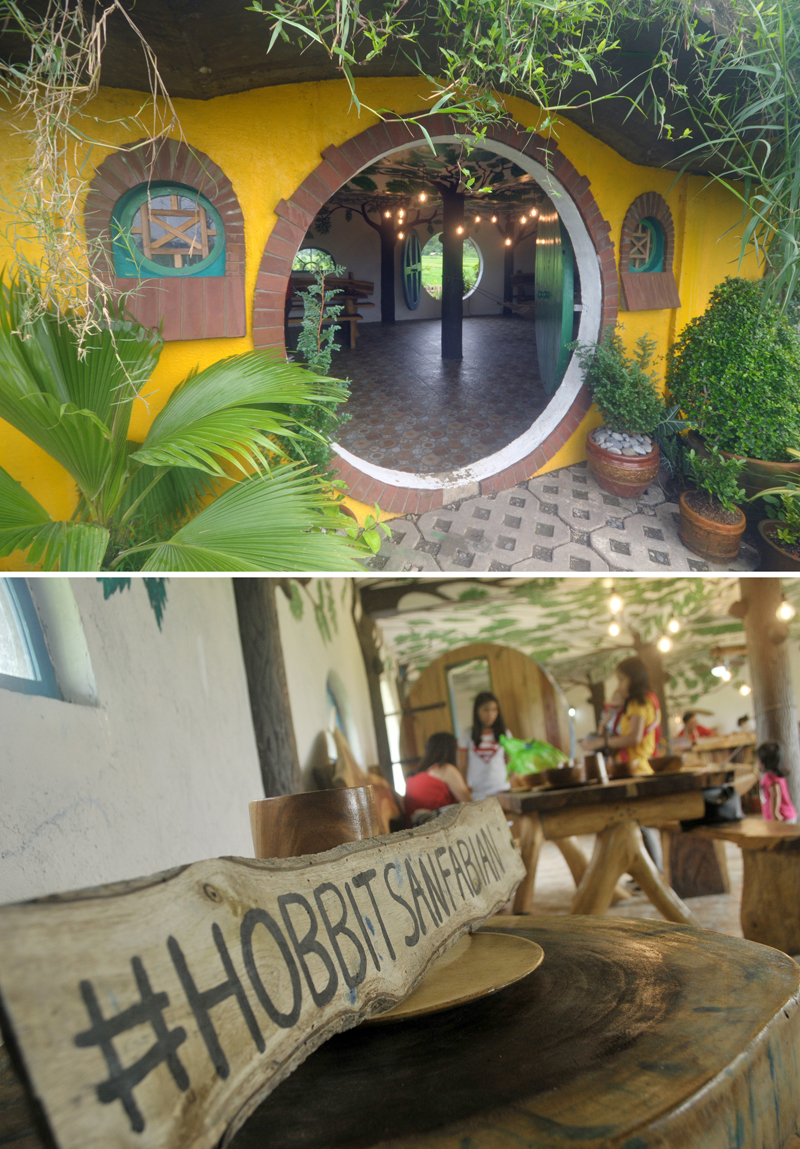 Visitors enjoy the lush forest ambience in the hobbit house.
"I just wanted to have something that is not stressful, a stress-reliever. You could imagine my work, from morning until night, I'm hands-on with no time to relax," Marcel said.
Hobbit Farmville sits on a nine-hectare property that Marcel bought from his maternal grandmother. The barangay road leading to the farm is paved, with tricycle drivers who courteously greet and guide visitors to the place. "This is not just a Hobbit house. It's basically a showcase of agri-tourism," he said.
The 80-square-foot Hobbit house is surrounded by the lush greenery of palay and monggo plants, and colorful flowering plants. There are no dwarfs inside – only polite and friendly servers and workers ready to assist visitors.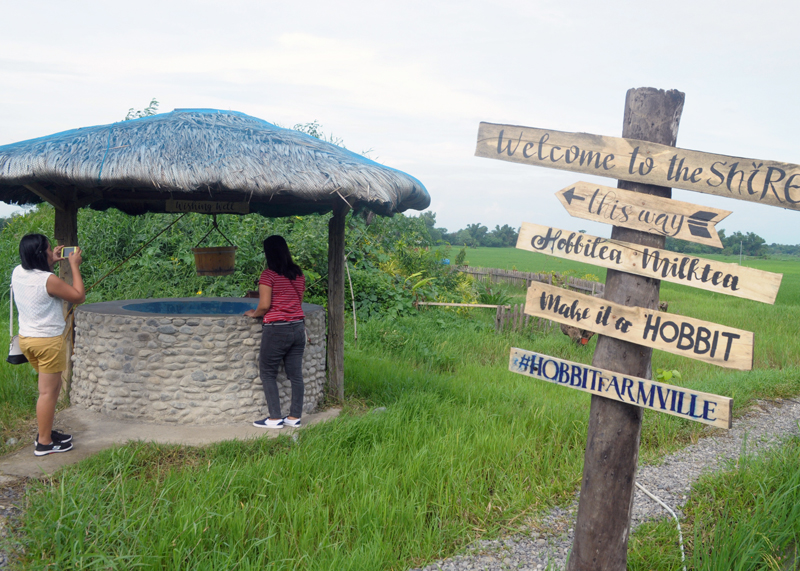 A wishing well welcomes visitors to Hobbit Farmville.
The Mendoza couple started work on the farm last year and decided to post pictures of their dream project on Facebook. "We didn't expect the positive comments. We were overwhelmed," Marcel said.
The design was conceptualized by Marcel and Genelyn with the help of his brother. Some of the items inside resemble those in the movie like the axes, lamps, figurines, framed photos, candles, electric bulbs, wooden goblets, tables, chairs, dressers, shelves, glass windows and other trinkets. A wishing well near the entrance greets visitors.
Marcel is now building a 12-room structure, each room with unique Hobbit house designs, where travelers can stay.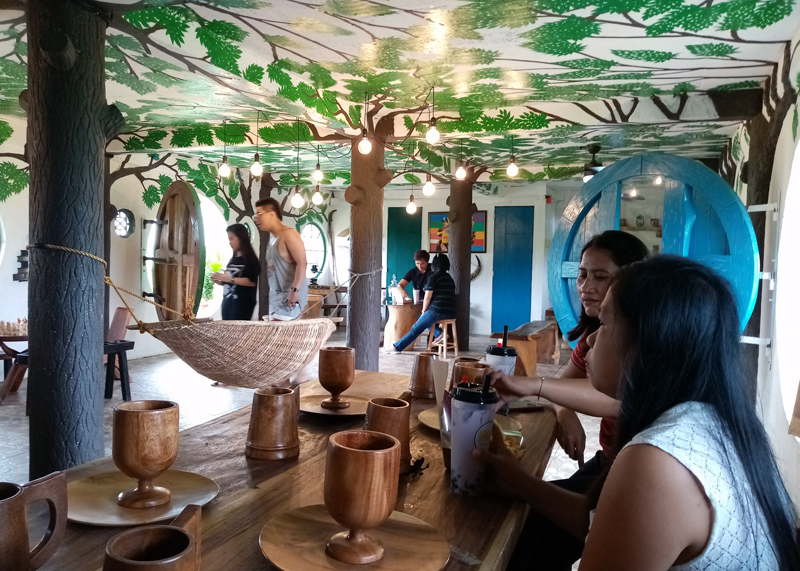 Nature is brought indoors through whimsical wall and ceiling paintings.
Visitors can enjoy pick-and-pay for bahay kubo vegetables like eggplants, and tomatoes, among others. "It's another reason to be health-conscious," he said.
They wanted to help increase farmers' income and thought of putting up stalls to sell their produce.
"But we thought who's going to come here just to buy vegetables? So we have to have something extra for people to come here other than buying vegetables," Marcel said.
They toyed with other ideas like building angels' houses, "but being a fan of The Lord of the Rings led me to build this Hobbit Farmville."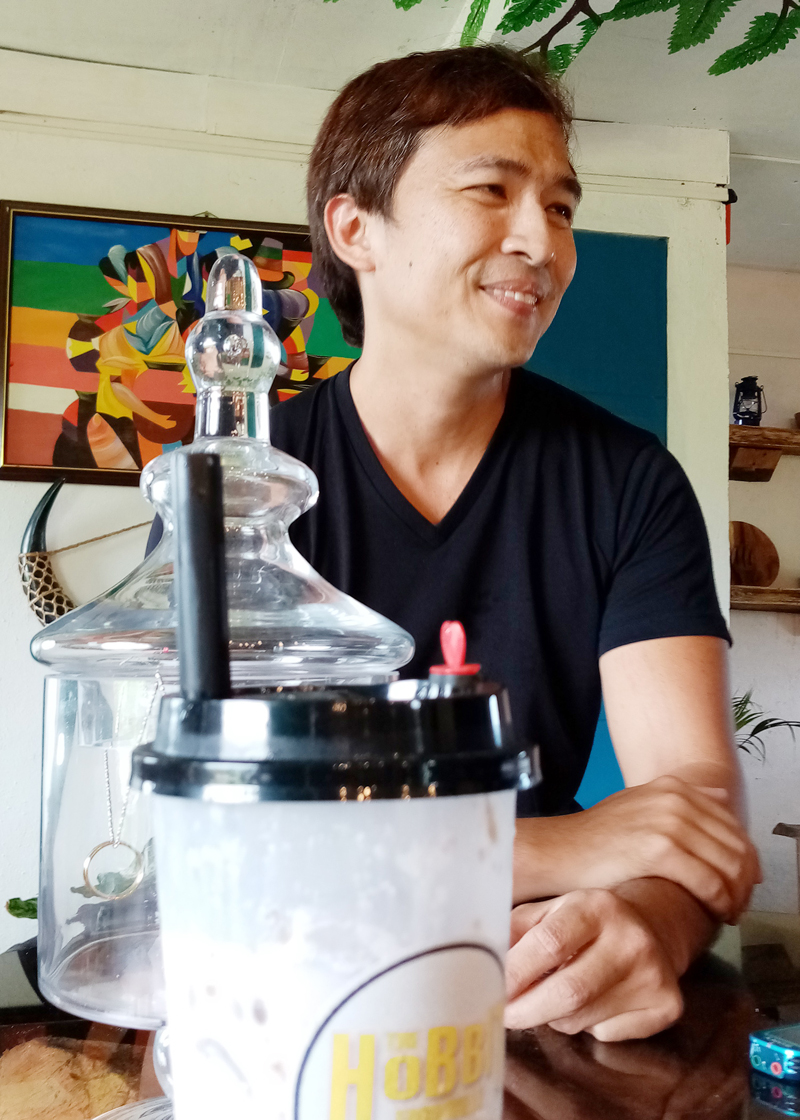 Hobbit Farmville owner Marcel Jon Mendoza.
Their long-term vision is to have a village with different structures and a hotel, too.
"We foresee this for people to spend the night and enjoy the whole rural experience. Primarily we want to promote agri-tourism and everything that comes with it," Marcel said.
Entrance fee is P100 for adults, P80 for senior citizens, P60 for kids and free for infants below three years. Hobbit Farmville is open from 5:30 a.m. to 7:00 p.m.