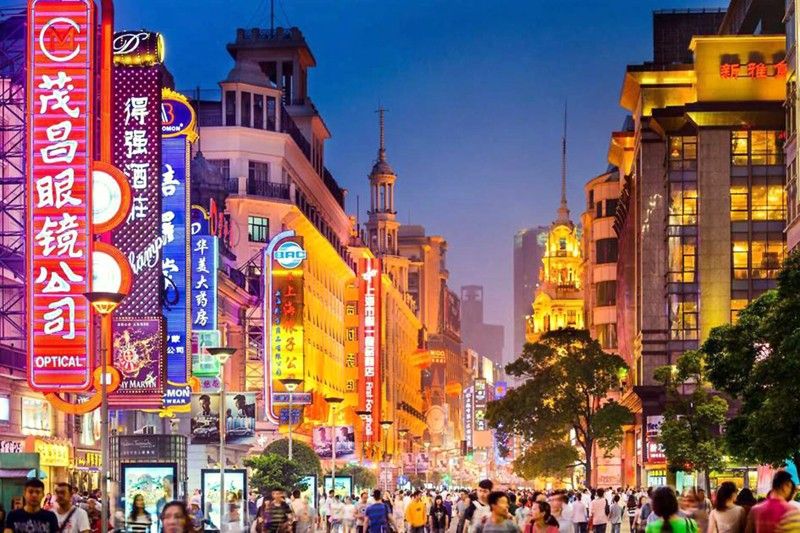 Bright lights, big city: Shanghai's Nanjing Road is a pedestrian-only shopping and dining street.
Why Shanghai is one of the world's greatest cities
Cebu Pacific offers daily flights between Manila and Shanghai, with the lowest year-round base fares starting at only P5,888.
Once romanticized as the "Paris of the Orient" before the Japanese invasion of World War II and before the 1949 Communist Revolution 70 years ago, Shanghai is once again reclaiming its exalted status as one of the world's greatest cities for vibrant business, arts, tech and tourism.
Beautiful, progressive tourism and entertainment mecca Shanghai is almost nine times bigger in land area than Singapore, eight times bigger than New York City and six times larger than Hong Kong. It also has double, triple, even quadruple the population of these other cities.
Cebu Pacific Air recently held a three-day media familiarization tour of Shanghai as it celebrates the booming economic and tourism exchanges between the Philippines and China in the last three years due to normalizing diplomatic ties. Cebu Pacific just started flying to Shenzhen City last July 1, its fifth destination in China.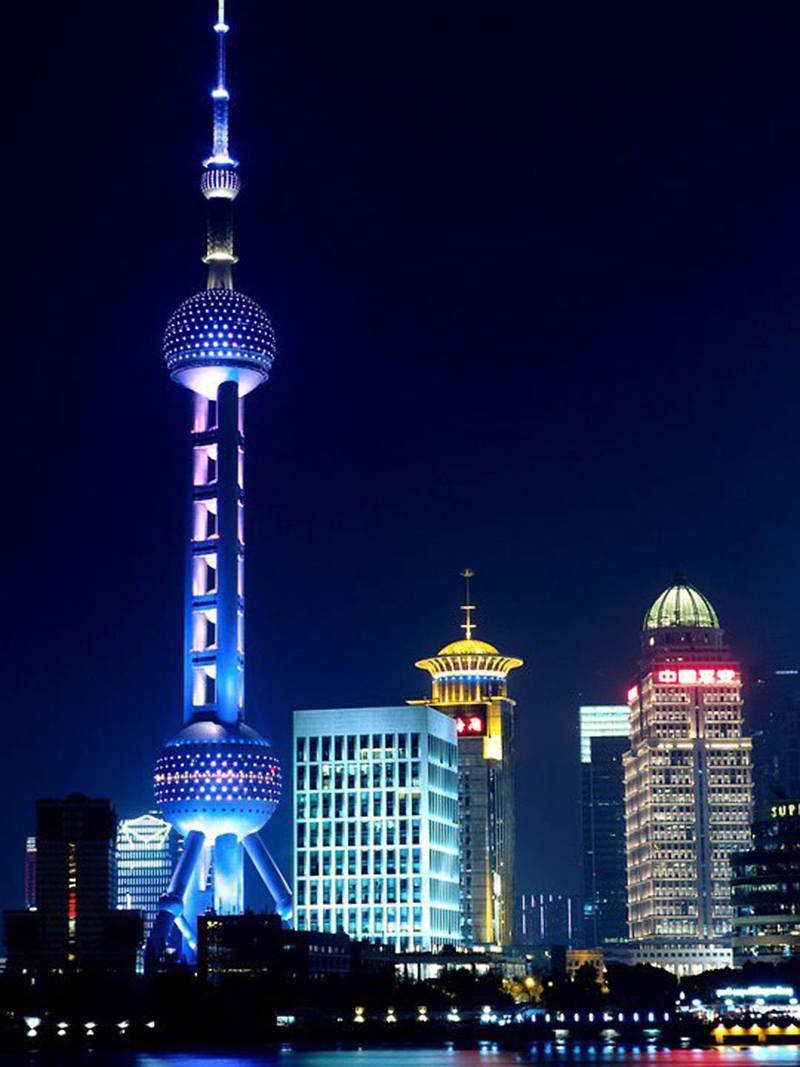 Symbol of Shanghai: The Oriental Pearl TV Tower
The Gokongwei-owned Cebu Pacific offers daily flights between Manila and Shanghai, with the lowest year-round base fares starting at only P5,888 and they've upgauged (a technical aviation term) their jets from A-321s with 230 seats to A-330s with double the capacity at 436 seats. The Cebu and Shanghai route, which was launched last April 16, also has flights six times a week from Mondays to Saturdays.
Here are just some of Shanghai's numerous tourist places and adventures that our media delegation was able to experience over three days from June 23 to 25.
1) Oriental Pearl TV Tower. Once China's highest structure, it is now still an iconic symbol of Shanghai and should not be missed by any tourist. It offers magnificent views of the cityscape and experiencing the skywalk will take your breath away.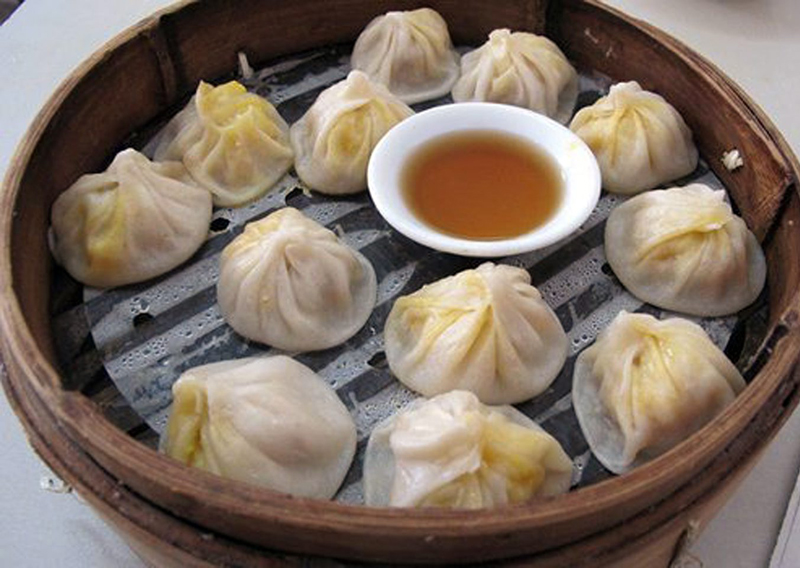 Culinary delight: Shanghai invented the xiaolongbao soup dumpling.
2) The Bund. Picturesque, immensely Instragrammable any time day or night, one has to walk this waterfront promenade of trees and gardens to appreciate this city's contrasts of huge colonial-style buildings on one side and ultra-modern skyscrapers on the other side across the river.
3) Xiaolongbao, Shanghainese foods and other fine Chinese cuisine. This city gave the world that marvel of engineering and culinary delight called xiaolongbao, the humble but delicious Shanghainese soup dumpling. There are many kinds of Shanghai foods such as xiaolongbao's cousin, the pan-fried shenjianbao. This city also has wonderful hotspot restaurants like Hai Di Lao Hot Pot, where Cebu Pacific Air brought the media delegation for dinner. Shanghai is a melting pot of restaurants that showcase Shanghainese and other exotic Chinese regional cuisines.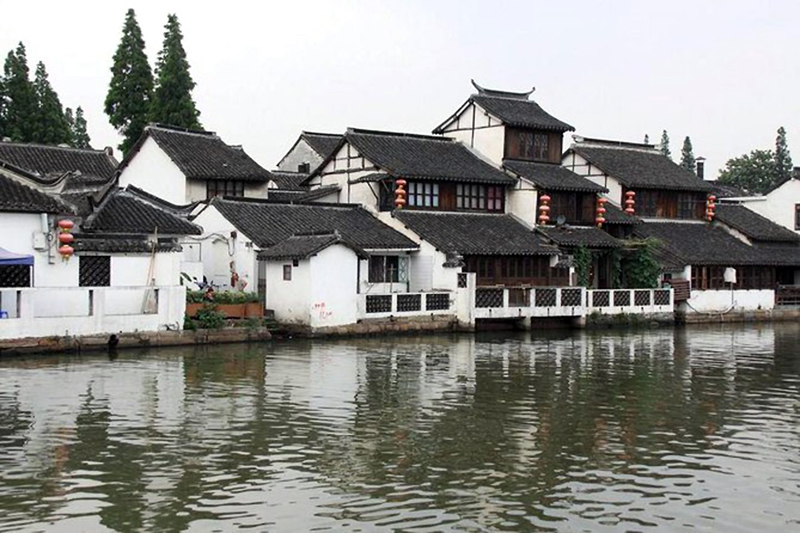 Past perfect: The Zhujiajiao Ancient Water Village
4) Zhujiajiao Ancient Water Town. Surrounding Shanghai are eight ancient, scenic water towns which offer stark contrasts to the modernity and fast-paced life of Shanghai. Cebu Pacific Air brought us to idyllic Zhujiajiao. Years ago, I also toured charming Xitang Water Town, which was where Hollywood actor Tom Cruise had a running scene in the blockbuster film Mission Impossible 3.
5) Yu Garden or Yuyuan. Located next to the City God Temple in Shanghai's Old Town, this oasis of beautiful classical Chinese-style gardens, pavilions, halls, ponds and rockeries was built in 1559 during the Ming Dynasty by a government officer named Pan Yunduan. The area is now surrounded by unique bazaars and food shops.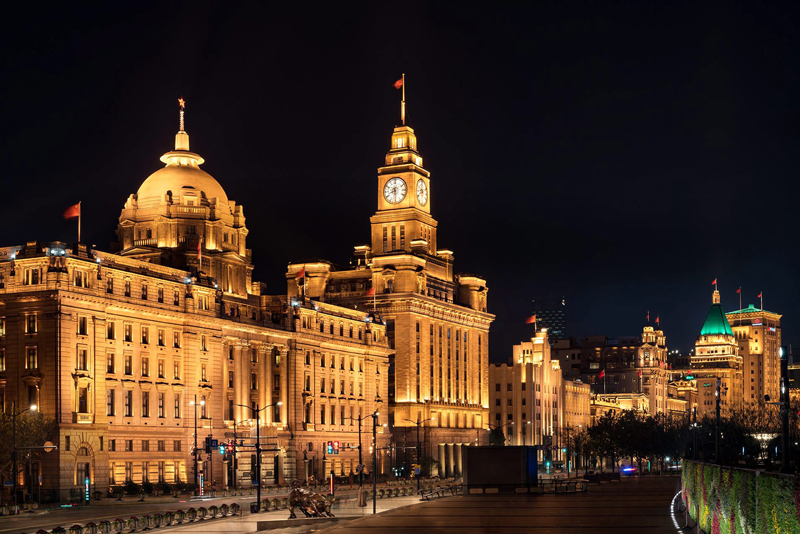 Immensely Instagrammable: The Bund as seen from Huangpu River night cruise
6) Huangpu River Night Cruise. One relaxing and awe-inspiring experience was taking an after-dinner night cruise along the 113-kilometer Huangpu River, which flows through the middle of Shanghai, so we witnessed a stunning kaleidoscope of colorful lights from classical architecture to modern buildings. Lunch or dinner cruises are also available. A Huangpu River cruise can last from 30 minutes to over three hours.
7) Shopping. Since Shanghai is China's commercial and fashion capital, it is a shoppers' paradise with a vast plethora of choices from global luxury brand boutiques, glitzy malls to markets where you must haggle vigorously.
8) Nanjing Road Pedestrian Street. Once the main road of Shanghai's international settlement during the city's colonial era after the first trade war by the West (called "the Opium War"), Nanjing Road is now still important as a no-car, pedestrian-only shopping street. It is now a popular shopping and dining area located near the Bund.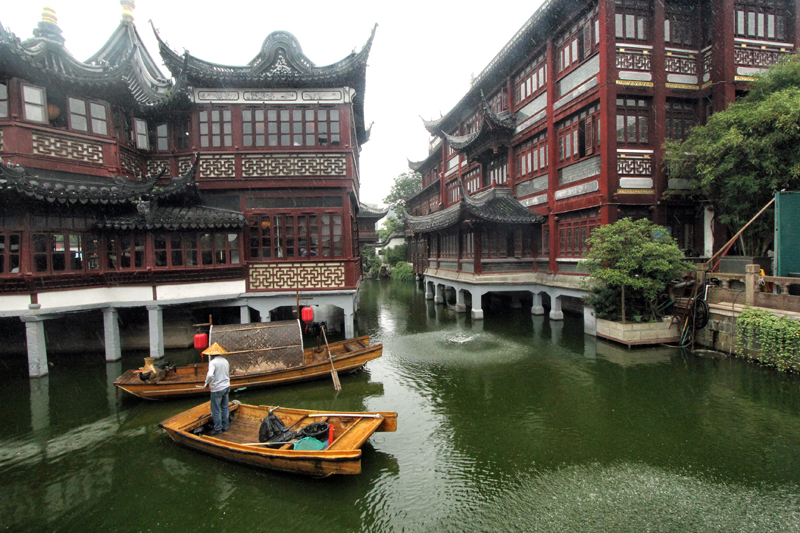 Oasis of Chinese style: Built during the Ming Dynasty, Yu Yuan Garden showcases classical gardens and pavilions.
9) Shanghai Circus World. This city has China's most famous acrobatic act with gravity-defying, Olympics-like dazzling gymnastics and acrobatics combined with modern facilities like a revolving stage, computer-controlled lights, a mirrored cage, a digital water curtain, etc.
10) Xintiandi. This is like Shanghai's glitzier, car-free and bigger version of our BGC/Greenbelt/Greenhills shopping and dining areas, but built within a heritage neighborhood — kind of like if they revived and gentrified historic Intramuros.
Xintiandi has successfully preserved, adapted and tastefully renovated the city's old shíkùmén housing, much of which has been demolished in other parts of the city. Here at Xintiandi is also the site of the historic first congressional meeting of the Communist Party of China, just next door to luxury fashion and dining places. These contrasts between revolutionary socialist history and dynamic free enterprise, between heritage preservation and avant-garde modern architecture, exemplify modern-day and continuously reforming Shanghai City and China.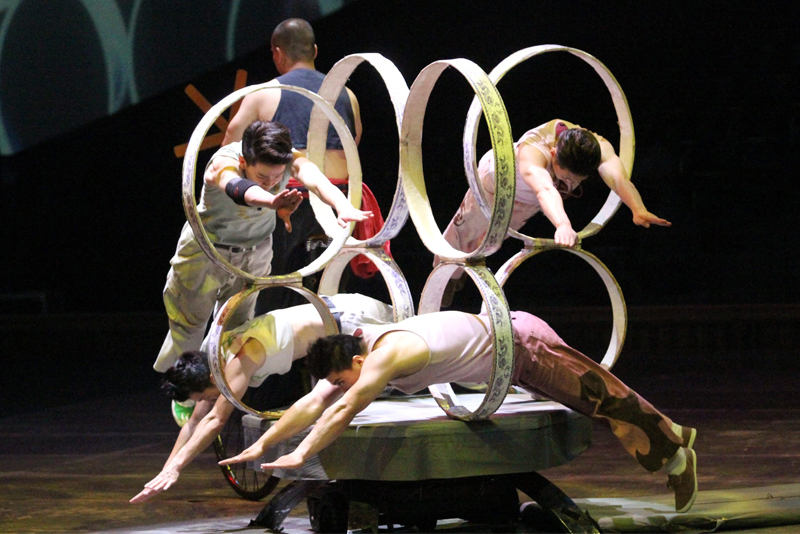 Circus World features amazing acrobatics combining ancient martial arts and physics.
Other sights and experiences I highly recommend in Shanghai — which our media tour couldn't cover — include: the world's fastest train called the Maglev, which travels at an incredible 431 kms per hour; the fun, nearly 1,000-acre Shanghai Disney Resort; Tianzifang, the former French Concession of many colonial-era houses of Western and Chinese capitalists, heroes, writers and revolutionaries; the China Art Museum which is Asia's largest art gallery; many museums like the Shanghai Natural History Museum; art places like the M50 Art District (similar to Beijing's amazing 798 Art District, through which veteran journalist Jaime FlorCruz had once toured me); the Old Jewish Ghetto or Shanghai Ghetto, where roughly 20,000 European Jewish refugees lived after escaping Hitler's Nazi Holocaust; parks like Lu Xun Park (named after China's greatest modern writer; he is buried here and there's also a museum to him near the east entrance); ancient Buddhist or Taoist temples; Christian churches for both Catholic or Protestant faiths; the unique Jing'an Sculpture Park around the Shanghai Natural History Museum; plus many other attractions.
Even a week or a month is not sufficient to fully tour and enjoy Shanghai's vast, fascinating and varied tourist, entertainment, art and cultural offerings for tourists. It is an ever-changing, awesome and progressing city that we should tour and keep on revisiting.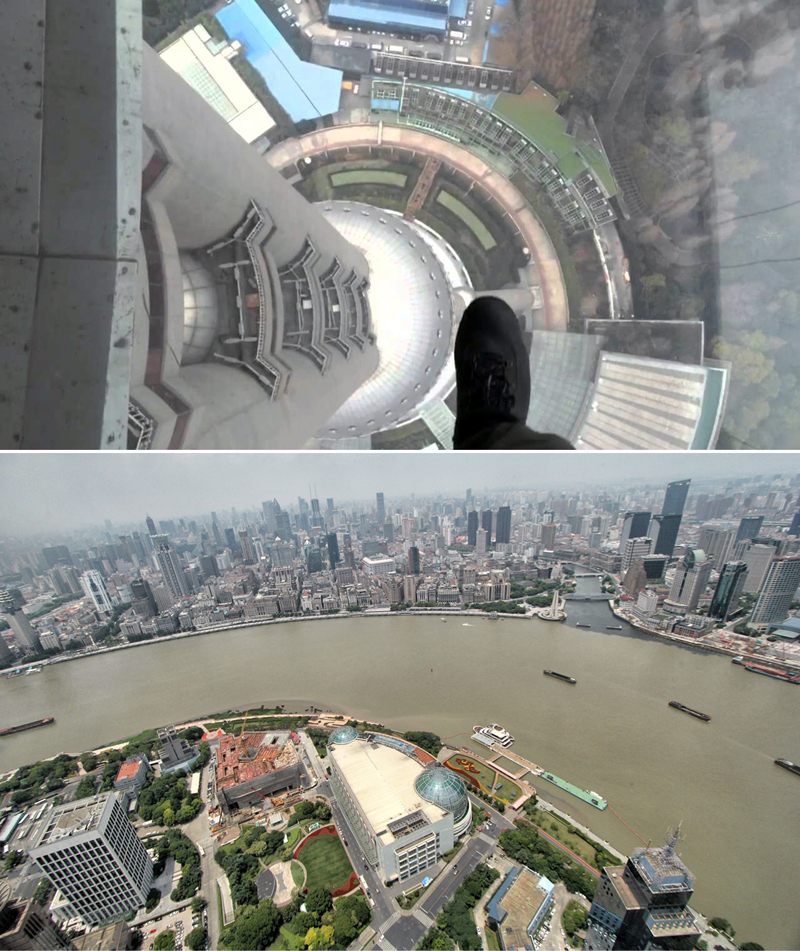 Breathtaking: At the Oriental Pearl TV Tower, you can experience the Skywalk or panoramic views of Shanghai.
* * *
Cebu Pacific flies daily between Manila and Shanghai; and six times weekly (Mon-Sat.) between Cebu and Shanghai. You may book your flights using the Cebu Pacific app, visit the website www.cebupacificair.com or call 7020888.
* * *
Thanks for feedback at willsoonflourish@gmail.com! Follow @wilsonleeflores on Instagram, Twitter, Facebook. Buy PhilSTAR's Tagalog tabloid "Pilipino STAR Ngayon" every Friday and read my column "Kuwentong Panadero." Read also https://investment.fwd.com.ph/experts/asia-s-business-leaders-and-what-we-can-learn-from-them.