An excursion of faith in Panama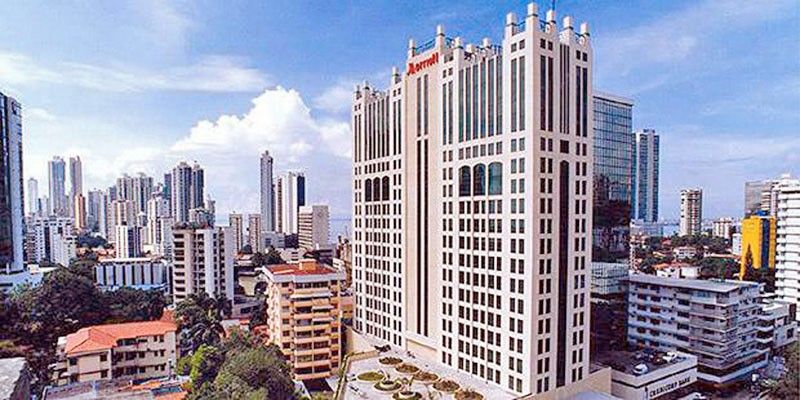 There are experiences that change our lives forever. These encounters enrich our memory banks, making them more meaningful, more momentous. They fortify the soul and strengthen our will to live and be there for others. How much more if these experiences are collected in a place that is both splendid and magnificent?
For my youngest sister Yvonne Romualdez and her 17-year-old daughter Carin, Panama City holds a special place in their hearts. In a country that is the southernmost part of the Central American nations, they recently joined almost a million people for the World Youth Day.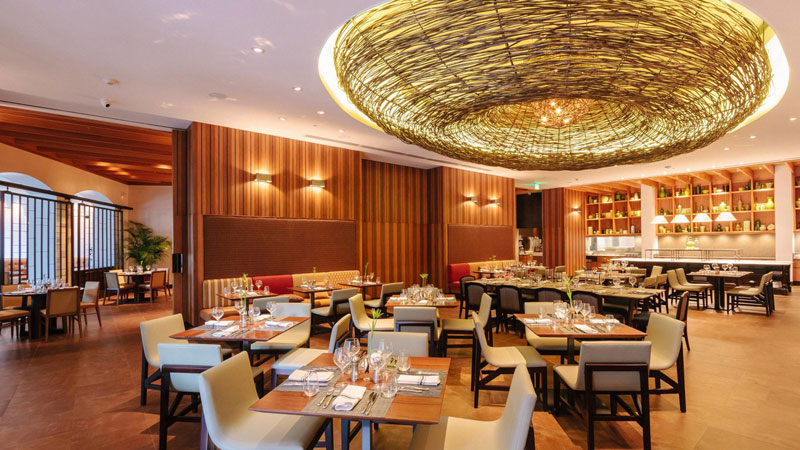 Delightful dining in Marriott Hotel in Panama City.
Upon coming home, Yvonne and Carin couldn't contain their excitement to tell the whole clan about their joyful experience. "Panama is south of Costa Rica and north of Colombia. The Panama Canal bisects the isthmus at its narrowest and lowest point, allowing passage from the Caribbean Sea to the Pacific Ocean. Panama is slightly smaller than South Carolina. It is marked by a chain of mountains in the west, moderate hills in the interior and a low range on the east coast. There are extensive forests in the fertile Caribbean area," shared Yvonne, who has an extensive love for history, like our only brother Mark.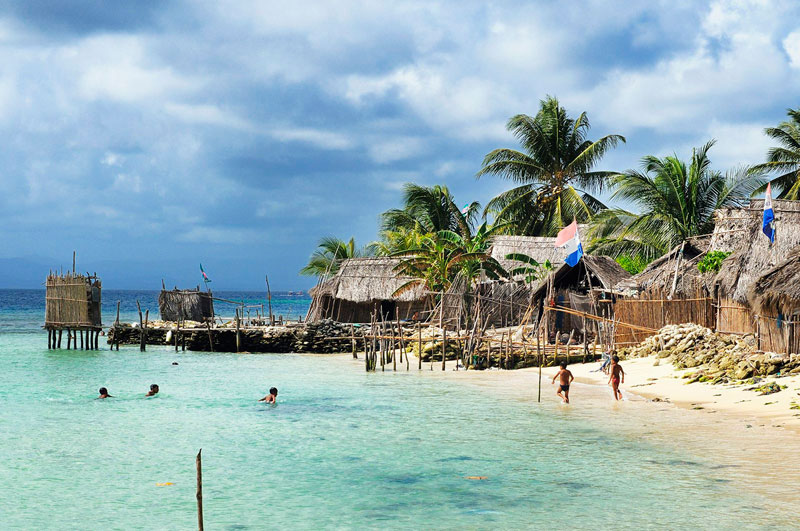 The Guna Yala Comarca is located on the Caribbean coast of Panama. It covers a strip of land 230 kilometers long and from 10 to 20 kilometers wide.
"There were 700,000 people from all over the world who converged in this beautiful place to show their love for God and to worship Him. The city was so alive with delegates for the World Youth Day," Carin shared.
Carin was the only one who was supposed to go the World Youth Day but under very unusual circumstances — her doctor had advised her not to go alone — her mother had to accompany her at the last minute so both of them could join the Philippine delegation.
At Bocas Del Toro, you will be amused and amazed, tempted beyond belief and for certain you will to take with you priceless memories of a different world.
Yvonne planned the trip in four days though Carin had planned to attend World Youth Day a long time ago. Yvonne said, "God's grace is sufficient! I didn't know what I was going to do there, where I was going to stay nor who I was going to be with. I just knew who I was following. And it seemed the Lord's instruction was: 'Take nothing for the journey except a walking stick.' I was confident the Lord would provide everything I needed for the journey because He is our strength for any journey we take. And He did provide everything. Pope Francis was there, so was Cardinal Luis Tagle."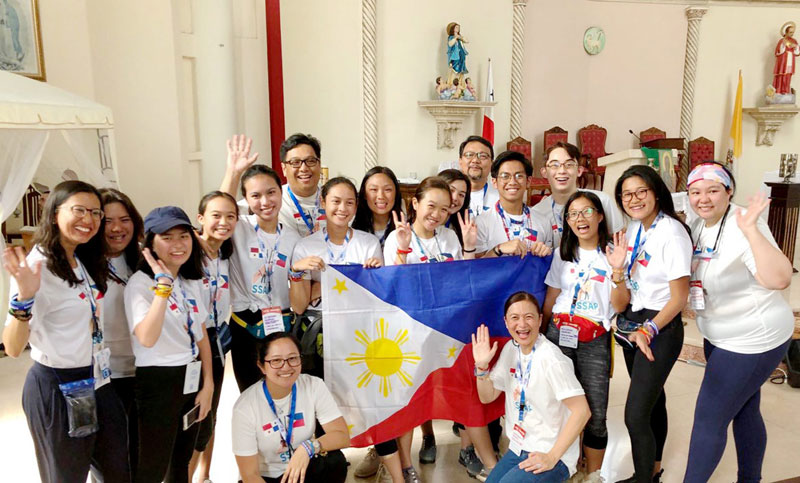 Santuario de San Antonio Parish World Youth Day delegation. (From left, standing) Rosy Adriano, Steph Dycaico, Jianina Estrella, Carin Romualdez, Isa Lagdameo, Johan Ferrer, Bianca Macasaet, Enrica Lim, Ysabella Nolido, Pamela Prieto, Fr. Reu Galoy OFM, Kyle Lopez, Matthew Wang, Cesca Ledesma, Cristina Castillo; (kneeling) Clar Gomez, Yvonne Romualdez.
Over a family dinner, Yvonne and Carin shared with us their story. It is a tradition in our family to gather together to hear about recent trips of our family members. From them we learned that Panama was explored by Columbus in 1502 and by Balboa in 1513. It was the principal shipping point to and from South and Central America in colonial days.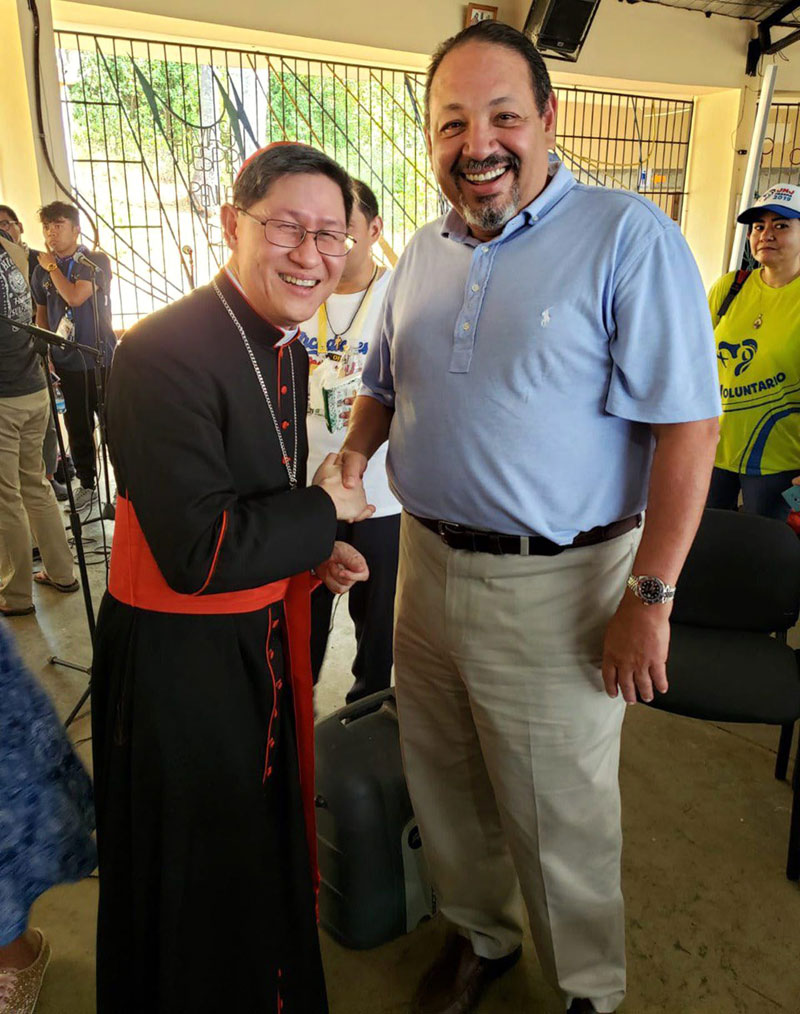 Cardinal Luis Antonio Tagle, Archbishop of Manila, and Sedrick Hodgens, the gracious host of SSAP delegation and owner of the Marriott Hotel in Panama.
In 1821, when Central America revolted against Spain, Panama joined Colombia, which already had its independence. For the next 82 years, Panama attempted unsuccessfully to break away from Colombia. After a US proposal for canal rights over the narrow isthmus was rejected by Colombia, Panama proclaimed its independence with US backing in 1903.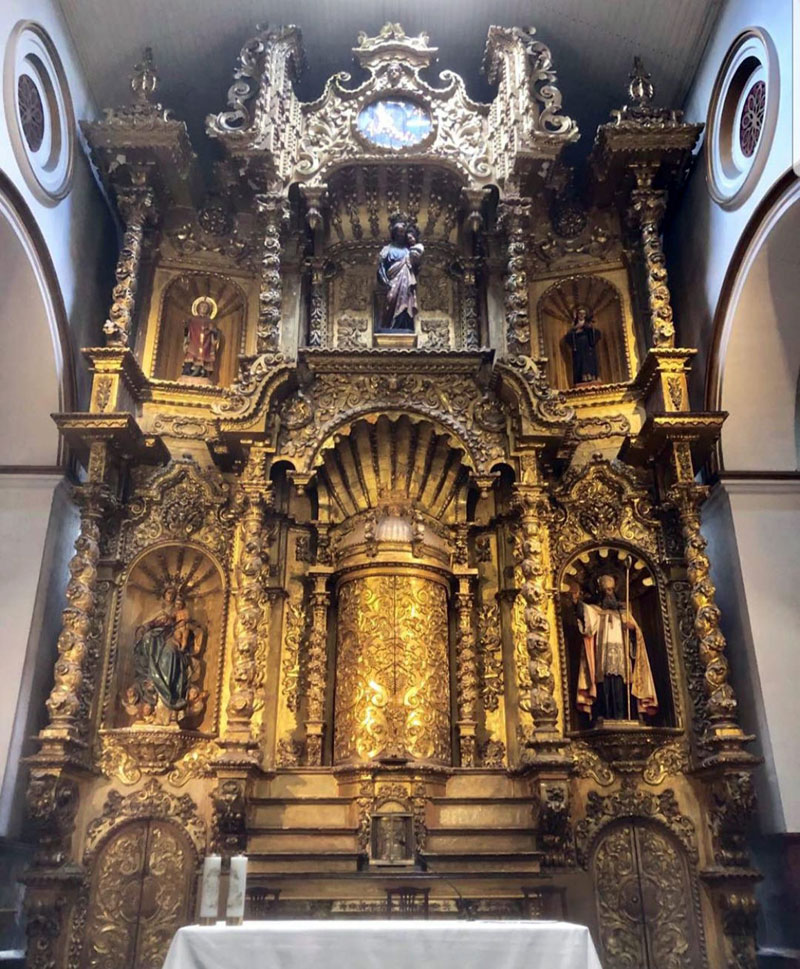 The magnificent golden altar of Iglesia San Jose is carved in mahogany, covered in gold leaf and paint. It was miraculously saved after the sacking of Panama Viejo.
Yvonne, filled with excitement about the things she learned in her recent travels, cited from her journal: "Panama owns a cultural multiplicity that makes it unique in the region. One of the biggest contributors to this cultural richness is the constant presence of visitors from all over the world. The closeness of Panama to the sea makes it similar to the Caribbean."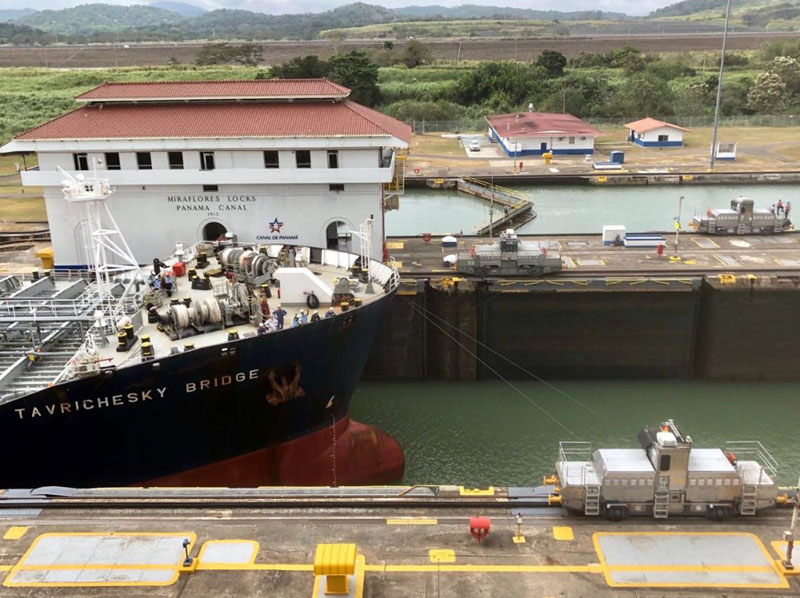 Miraflores Locks, one of the three locks that form part of the Panama Canal. Here, vessels are lifted or lowered 54 feet in two stages, allowing them to transmit to or from the Pacific Ocean.
Being a point of contact and a crossing site, this small strip of land is considered a true crucible of races. With almost 3.5 million inhabitants, its population is compounded with mostly mestizos, mulatos, blacks and whites. This mixture is particularly rich because although it comes from different cultural origins and very diverse traditions, the mixture has been stimulated by the atmosphere of tolerance and harmony that has reigned in the territory.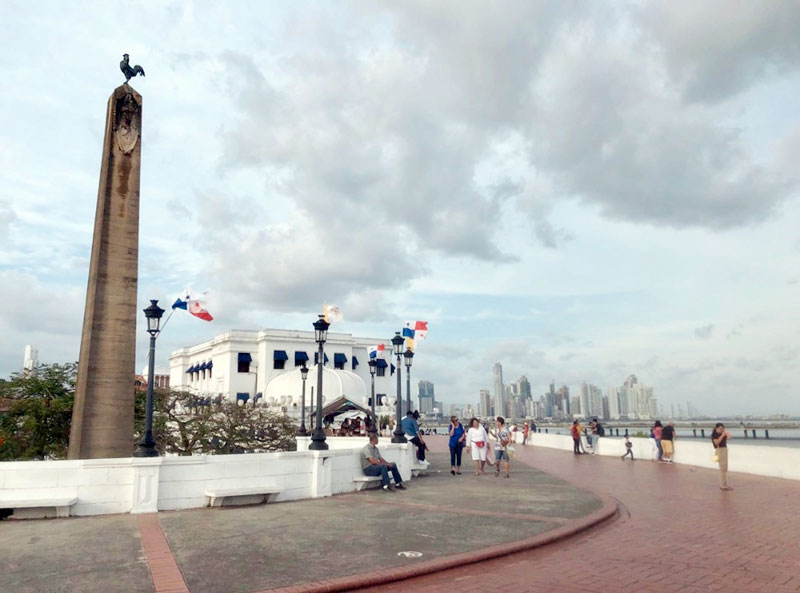 Coastal walkway around the Plaza de Francia in the Casco Viejo, the old town of Panama City
Yvonne and Carin enjoyed trying on the colorful embroidered outfits with floral designs called la pollera as they paraded down the main avenue and the old district of Panama. As they did some shopping, they leared that Panama's currency is the balboa. One balboa is the equivalent of 100 cents. There are no paper bills in Panama, only coins. American dollars were accepted as currency in 1904 and are still used today along with the local currency.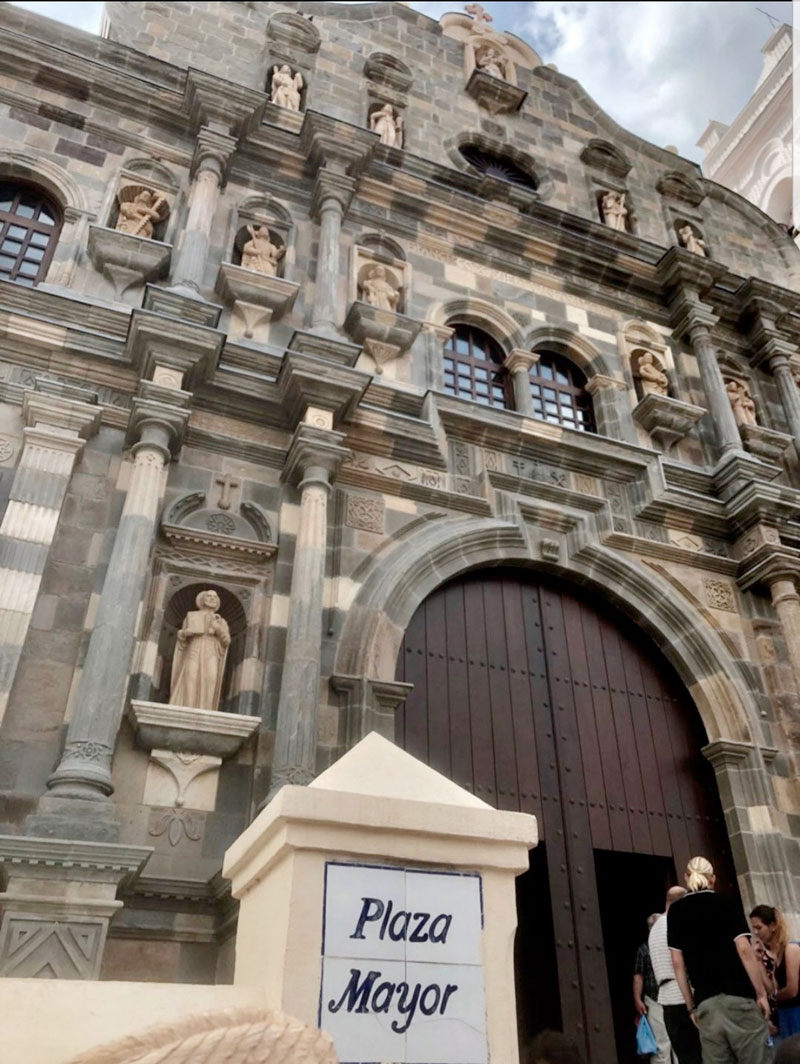 Plaza Mayor, also known as the Cathedral or Independence Plaza, is the main square of Casco Viejo. The country's independence from both Spain and Colombia was celebrated here.
Other attractions in Panama include the Portobelo. "On his fourth and final voyage to America in 1502, Christopher Columbus sailed into this bay and christened it as beautiful bay. Columbus was so moved by its beauty that he wrote his son Fernando, 'This is the loveliest thing you could ever see.'"
In 1976, the fortifications were enclosed in the newly formed Portobelo National Park and in 1980 UNESCO declared it a world heritage site. The forts are standing till this day.

The World Youth Day in Panama City is an excursion to faith, an experience of a lifetime.
Panama is among the most powerful nations in the Americas; it is also one of the smallest. With a booming tourism industry and progressive banking system, you will certainly admire the coastlines on both the Pacific Ocean and the Caribbean Sea. Carin asked us to check the Panama seaside entertainment with the expansive beaches all over the country. "You will find an ideal spot to swim, snorkel, dive, fish, sail, or simply kick back on the sand with a few cold drinks. The country's best-known landmark and one of the world's most significant shipping routes, Panama Canal tops most tourist itineraries — many choose to see this engineering wonder by traveling the length of it by train," she said.