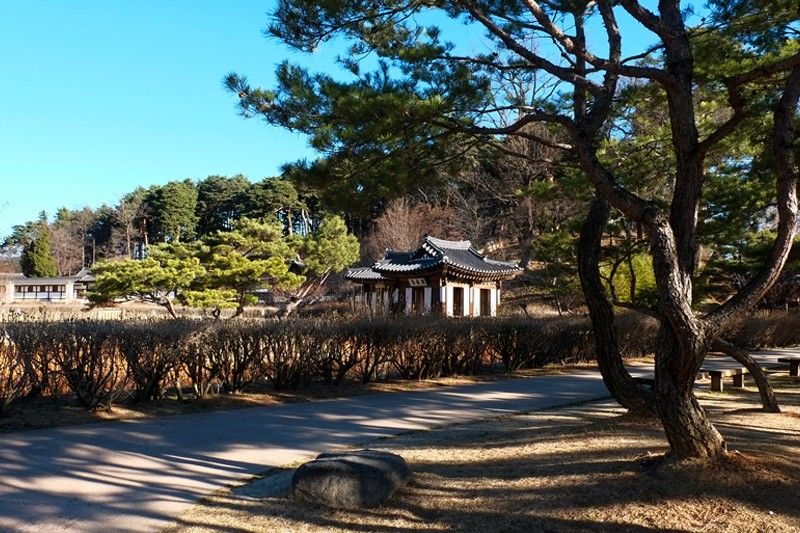 Gangneung is a laid-back city bordered by mountains on one side and the sea on the other. At the center of this all is the Geongpyo Lake surrounded by the pine trees the city is known for.
Philstar.com/Euden Valdez
Coffee crawl and more ways to keep warm in South Korea's 'City of Pines'
Filipinos who love experiencing Baguio's cool climate, especially during the holidays, will surely be interested in South Korea's very own City of Pines.
Located in Gangwon province east of Seoul, Gangneung is a laid-back city bordered by mountains on one side and the sea on the other. At the center of this all is the Geongpyo Lake surrounded by the pine trees the city is known for. All this makes Gangneung a countryside scene lifted from travel magazines.
During winter, which usually lasts from December to early March in South Korea, Gangneung's ambiance gets cooler with below zero temperatures. But even so, it can still pose as an exciting destination for Filipinos who wish to experience the coolest season of the year—beyond Baguio that is.
Just make sure to keep warm at Gangneung City by trying these unique activities:
1. Go on a coffee crawl unlike any other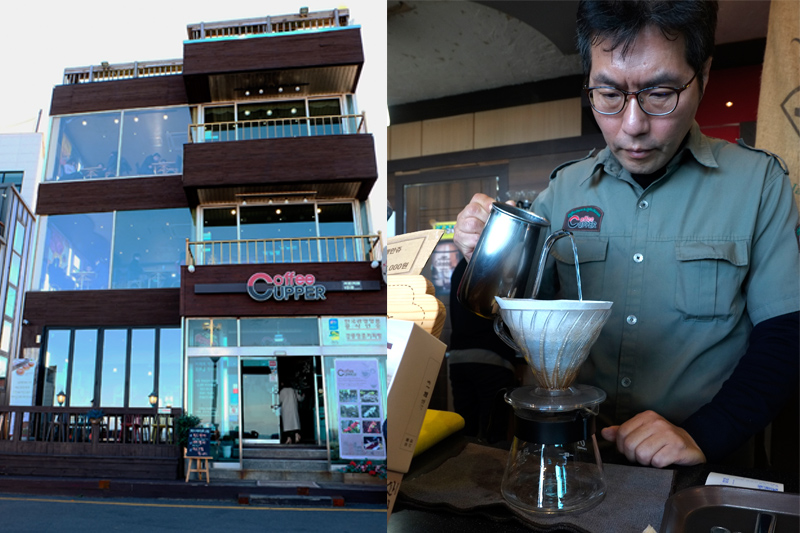 Third wave coffee has also caught South Korea and it's most evident in Gangneung's very own Coffee Street. But unlike coffee streets we know in the urban places, this one is located along Anmok Beach.
The history of Anmok Coffee Street dates back in the 90s when only coffee vending machines used to line up along the beach. Today, over 40 cafés line the coastline, with three-story structures facing the sand and crashing waves. It's the best view while warming up with a cup of coffee.
Search for Coffee Cupper, one of the pioneers in Anmok Coffee Street, and taste its fresh, house brew. It has its own farm that grows, harvests and roasts its own beans and blends, as well as a museum that showcases the passion and work of its farmers and artisans.
More coffee farms and museums are found in Gangneung, which is in fact also dubbed as a Coffee City. It supports and holds coffee festivals to further lure coffee-loving tourists and also help boost its economy.
2. Feel the love of 'Goblin'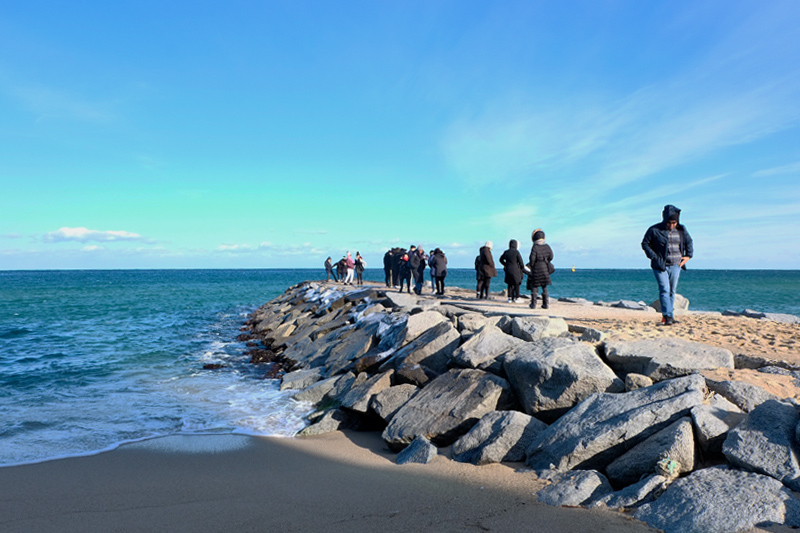 Are you one of the many Filipinas smitten by Gong Yoo in global K-drama hit "Goblin"? Then a visit at Jumunjin Beach will definitely get your heart racing.
In one of its many breakwaters, an important scene took place. The lead female character Ji Eun-tak (Kim Go-eun) blew a birthday candle summoning the Goblin (Gong Yoo), which then ushered the beginning of their undying love story.
Even Korean couples line up in this spot to recreate the scene set amidst the bluest water.
3. Bike around Gyeongpo Lake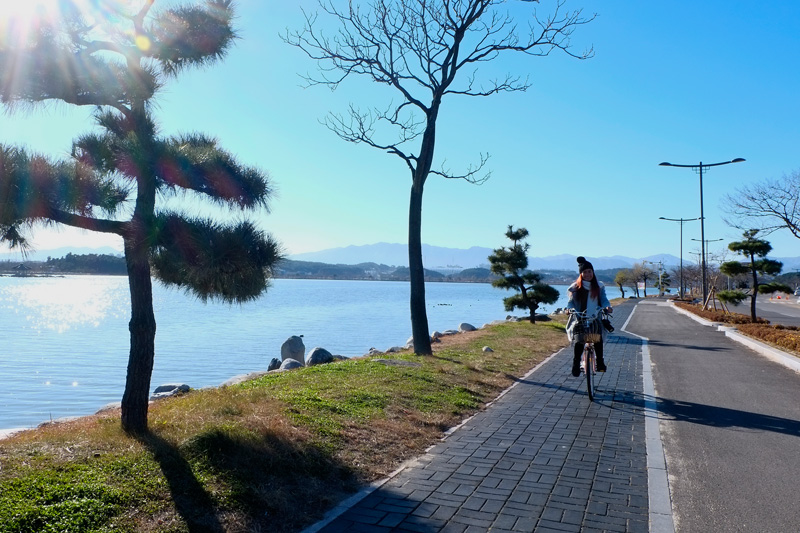 The famous Gyeongpo Lake of Gangneung is beautiful during winter when the water freezes from the cold. Although it cannot be toured by boat, one can still get a closer look by biking around it.
Bike solo or with a group of three or four and pedal your way around the sleeping beauty. Soon, you'll find yourself sweating even with the low temperature. You can take a break by taking lots of photos!
4. Feel the passion of Olympic athletes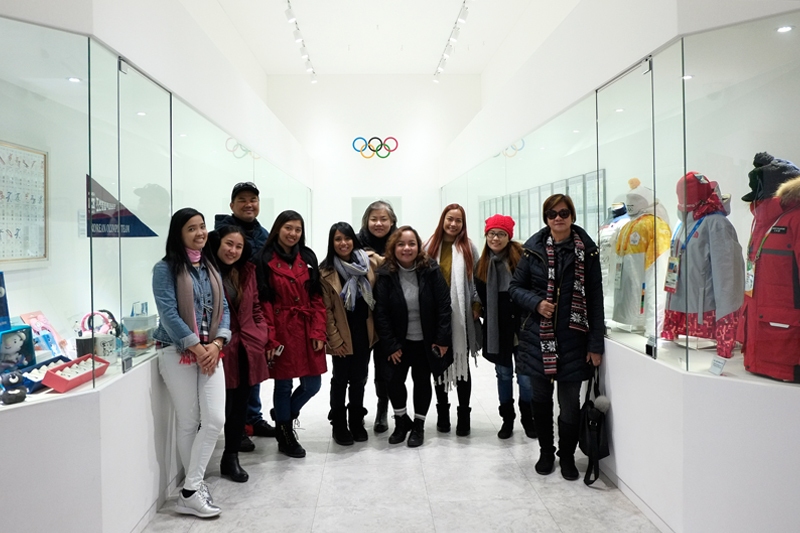 Because of its proximity to PyeongChang, the host of the 2018 Winter Olympics, Gangneung lent a couple of its venues to the prestigious sporting event.
RELATED: From tropics to Winter Olympics: It's time Filipinos experience snow in PyeongChang
The city has both the curling and skating sports complexes where athletes in the making are training. There is also the Gangneung Olympic Museum that exhibits memorabilia from the recent Winter Olympics like the official torch, medals, clothing and equipment. It also houses a 4D Experience Center that gives a taste of some of the Winter Olmypic events.
5. Tour a decommissioned warship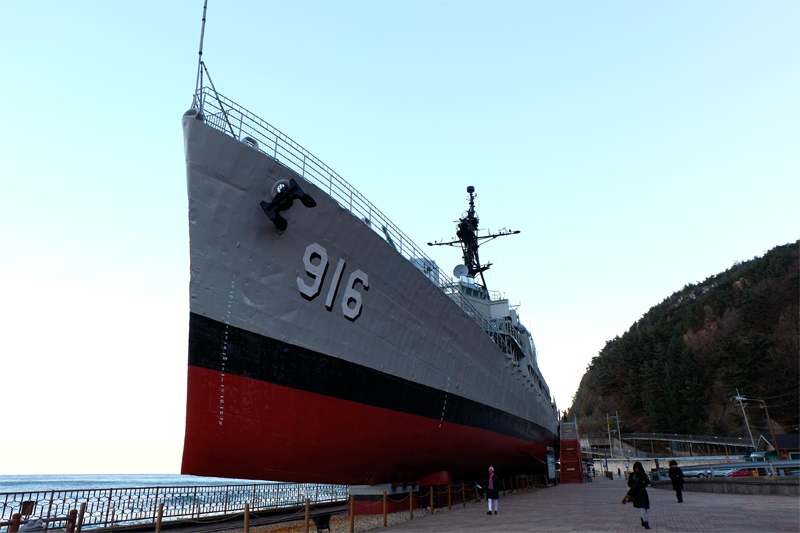 Decades after the Korean War, North and South Korea remain separated. But now more than ever, leaders of the two sovereign states have met with one another giving hope to their people.
Know more about the history of North and South Korea in Tongil Park (Unification Park). Opened in 2001, it covers 138,600 square-meter of mountainside land that faces South Korea's East Sea.
The highlight of Tongil Park is the gigantic, North Korean decommissioned warship that now serves as a museum. According to Lonely Planet, the warship was spying in neighboring Jeongdongjin when it ran aground. A manhunt took place until the South Korean Marines took claim of the warship.
The warship was then refurbished as an exhibition by 1998 to showcase Korean naval history. The sleeping quarters, mess halls, captain's office and radio transmission rooms can also be visited. Also wander the decks, inspect the armory, and patrol the bridge.
6. Check out a hundred traditional Korean houses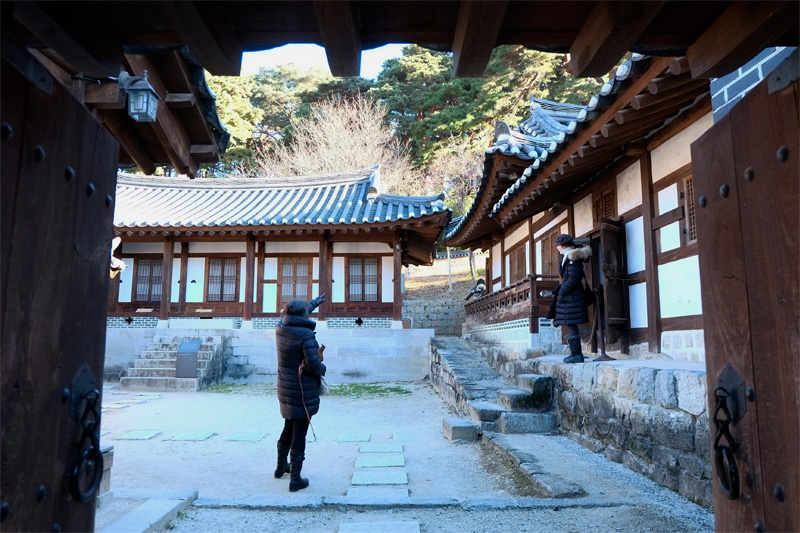 From history to culture, deepen your understanding of South Korea by discovering its traditions inside the expansive Gangneung Seongyojang House of nobleman Naebeon Lee (1703-1781).
A national heritage site, the Seongyojang House is composed of 103 houses for the noble family and its servants, as well as guest houses for poets, artists and dignitaries. The most prominent structures include the Yeolhwadang where the patriarch resided, the picturesque Hwallaejeong pavilion in front of a man-made lake filled with lotus.
In its olden days, it used to be connected to Gyeongpo Lake. Today, it remains as one of the best preserved traditional houses in Korea.
With all these sites and activities, Filipinos, whether first-timers or returnees to South Korea, will find themselves falling for Gangneung City in winter and beyond.
The familiarization tour of Gangneung City in Gangwon Province was sponsored by the Korea Tourism Organization, and was joined by representatives from Philippine travel agencies and online news sites.