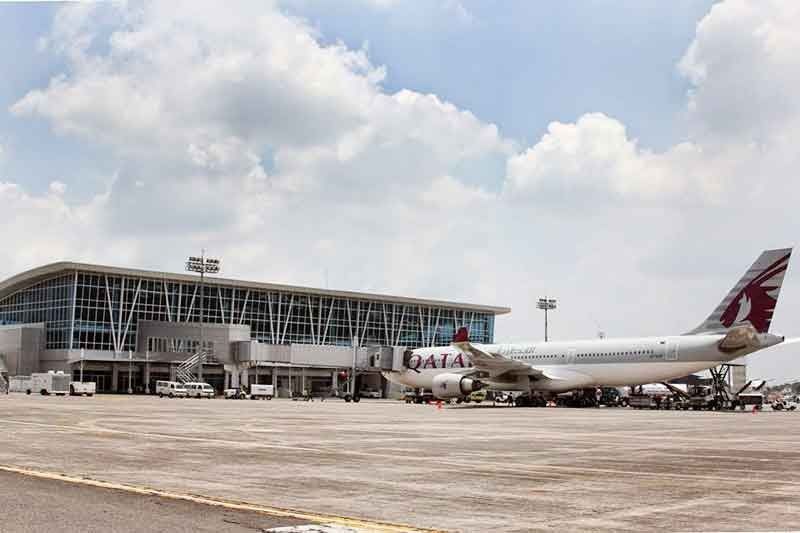 Clark airport passenger traffic hits 1.53 million
CLARK FREEPORT, Pampanga, Philippines — Some 1.53 million passengers have come in and departed through the Clark International Airport since January, the highest passenger traffic to be recorded at the airport here.
Clark International Airport Corp. (CIAC) president Alex Cauguiran said "a total of 1,538,958 travelers at Clark as of Aug. 8 and at this rate, we will be able to reach the 2.5 million mark by the end of the year."
He noted that this broke the previous record of 1,514,531 passengers in 2017 with still five months to go in 2018.
"So far, this is the highest record in the history of CIAC since 1995, and our aim is to reach or surpass the 2.5 million passengers this year, which will mean more revenues for the government and more flights to come," Cauguiran added.
The record number of travelers served in just one day was last May 26 at 8,662 passengers, CIAC records showed.
The records indicated that average daily passenger volume at the Clark airport was 7,000, served by a total of 462 weekly flights, 166 of which are international flights and 296 domestic flights.
Cauguiran noted the expansion of Clark's domestic and international flights, which he described as "a huge improvement from three to five years ago, with more airlines signifying intention to mount flights" at Clark.
International destinations from Clark include Doha and Dubai in the Middle East, Incheon and Busan in South Korea, Hong Kong, Macau, Taipei and Singapore, even as negotiations are ongoing for airlines to mount Bangkok and Kuala Lumpur flights, among other destinations.
The airport is also connected to major domestic destinations including Cebu, Bacolod, Davao and Palawan.