Business talks and leisurely walks in South Korea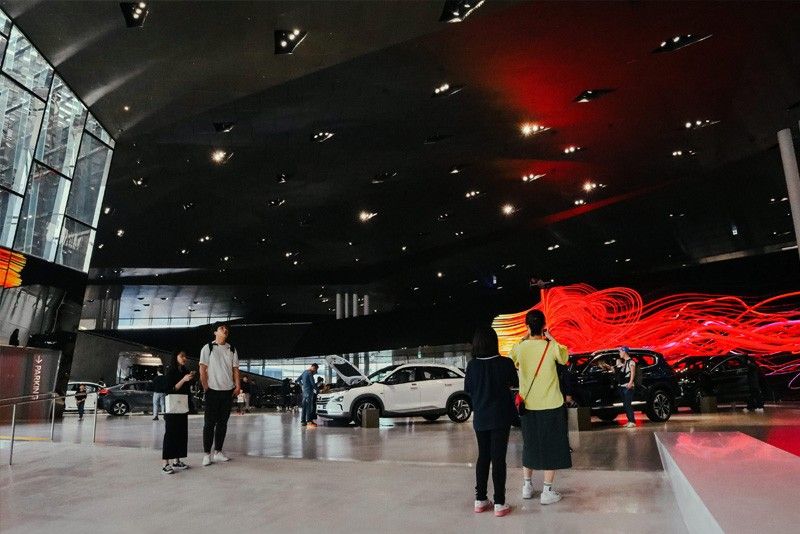 Looking for the perfect destination for your next business trip? South Korea has got you covered.
MANILA, Philippines — Anyone who has gone online or has access to television has a rough idea of Korean culture. It's cool and colorful, with amazing 10-step skincare selection and trendy fashion to boot. It's a country that now produces pop culture giants that have shaken up the world. We've seen BTS fans dominate even the darkest corners of the internet, and some of them even make a pilgrimage to South Korea for a chance to meet their idols.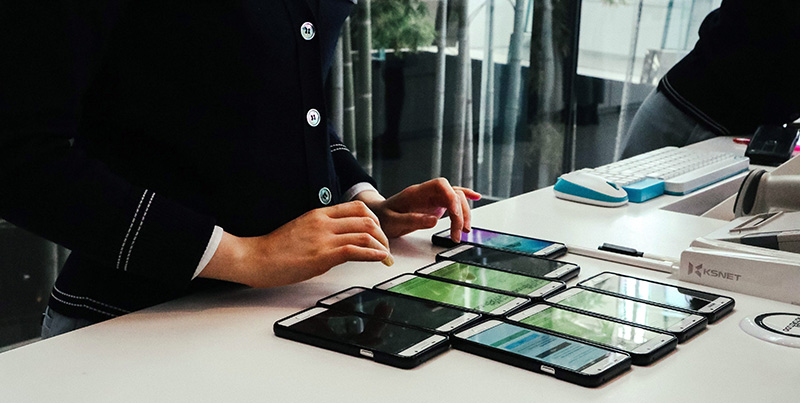 Upon arriving at the Hyundai Motor Studio, mobile devices automatically serve as audio guides as you walk the halls.
But guess what? The country is now focusing on its MICE (meeting, incentive, convention and events, for the uninitiated) industry, and with good reason. If your entire office staff spends its lunch break catching up on interviews with Red Velvet (a K-pop group known for well-made music videos and catchy tunes), South Korea might be a great pick for incentive travel. That's definitely a reward that will motivate people.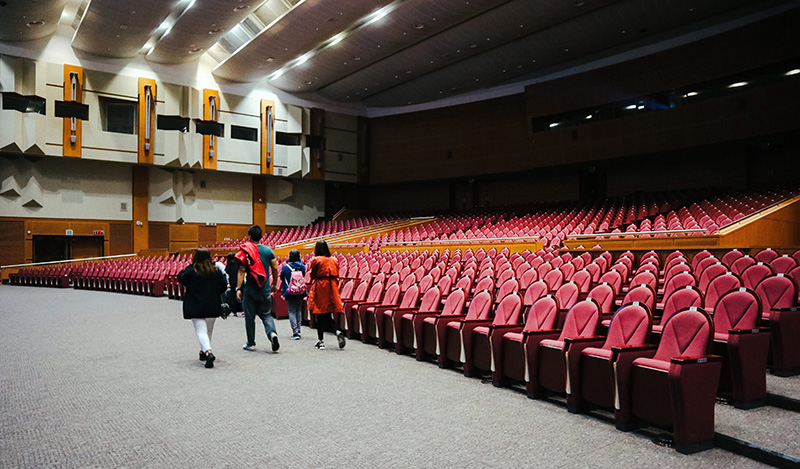 The Tamna Hall in Jeju International Convention Center can comfortably hold up to 4,300 people.
But beyond that, Seoul, Jeju Island and other locations in South Korea are fit for any business trip. Think: speedy internet for fast data transfer, chill weather and spacious convention centers that can comfortably entertain thousands of guests. The Korea Tourism Organization Manila Office, in cooperation with Gyeonggi Tourism Organization and Jeju Convention & Visitors Bureau, took us around some key destinations that will make any business trip extra special.
Nature walks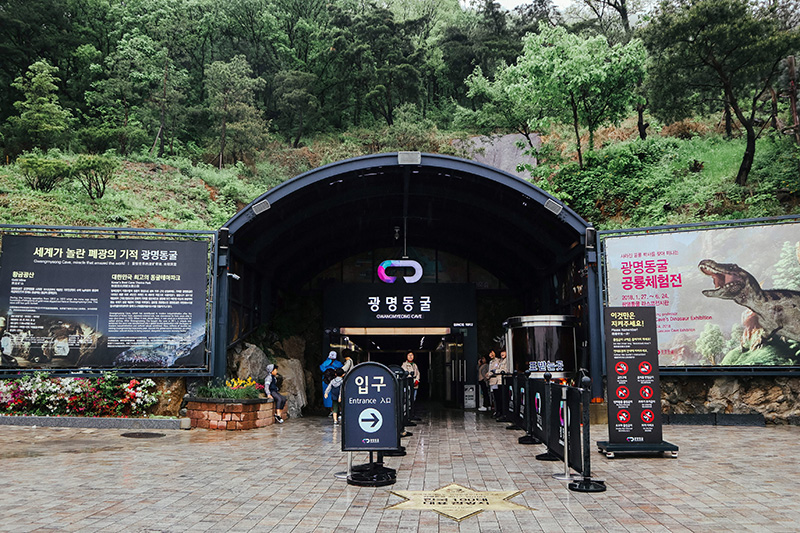 Experience a cave tour like no other in Gwangmyeong cave with attractions like a horror house and a light show.
Opened in 2003, the Jeju International Convention Center (Jeju ICC) has already held thousands of big assemblies and lectures from industries such as tech and agriculture. Tamna Hall, one of their biggest convention spaces, can host up to 4,300 people. Smaller business rooms are also available for smaller meetings to accommodate your business' different departments. And Jeju ICC offers a view of many wonderful nature spots your team can visit.
Only a few hours away from the business center is Mt. Hallasan, South Korea's highest peak and a UNESCO world heritage. It's the perfect post-meeting getaway spot if you want to prepare for another big pitch or if you just want to enjoy nature with your colleagues. Looking for an easier trek? Seongsan Ilchulbong is more tourist-friendly with stairs leading up the mountain and many establishments to check out for refreshments after your hike. (Beware, though: the winds are pretty strong at the foot of the mountain so pack something thicker than a blazer and a wrap dress.)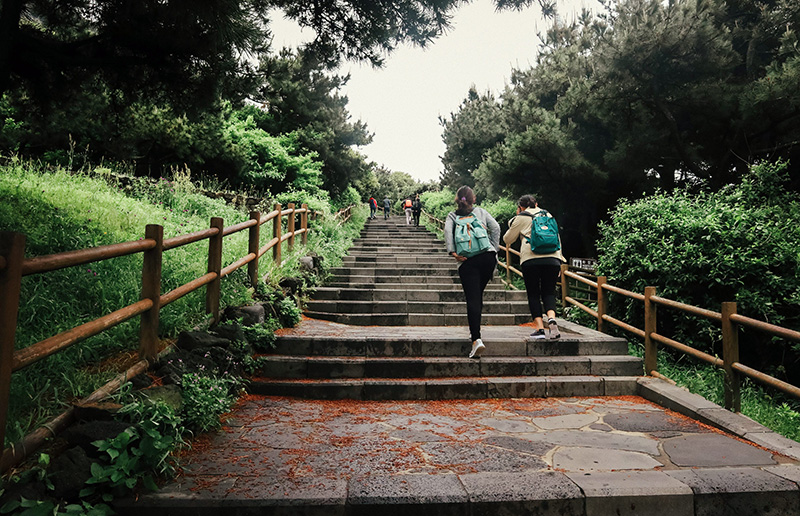 The hike to the top of the breathtaking Seongsan Ilchulbong
Despite the beautiful ocean surrounding Jeju island, the six-degree Celsius temperature on land is enough to deter your desires to go for a dip. While the summer season attracts more tourists from Seoul, in the earlier months of the year, you will likely freeze your butt off. A warmer, more chic alternative? Yacht tours. They're inexpensive when booked as a group, and very comfortable if you know your way around a boat (pro tip: don't go inside the cabin once you've decided to hang outside; you'll feel less dizzy that way). Not to mention the fabulous photos you'll take home after the cruise.
Once your nature trips have been satisfied, give your group a little Zen space at the O'Sulloc Tea Museum. While their extensive collection of teaware and sipware will inspire more out-of-office meetings, it's the little canteen on the far end that's the real winner. Try their famous matcha ice cream while you're at it, and don't forget to take home a jar of matcha spread for your friends and family.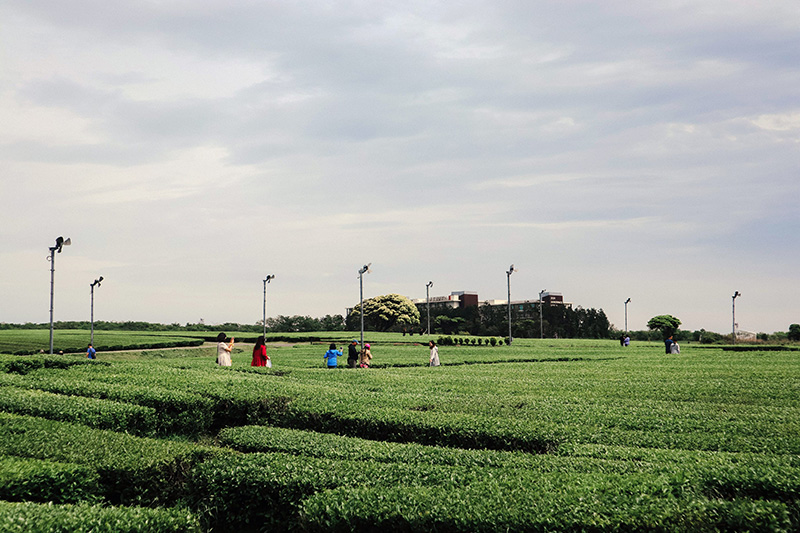 The green tea fields across the O'Sulloc Tea Museum is the perfect group photo spot for you and your colleagues.
Concrete jungle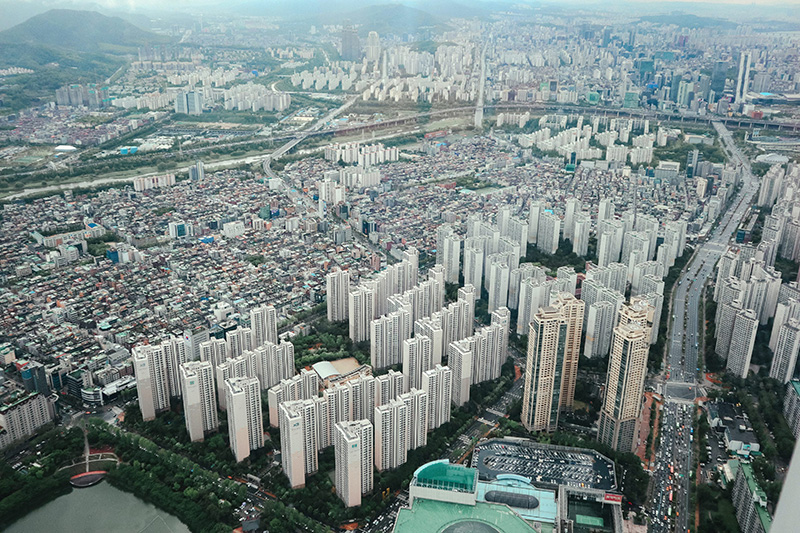 The view from the 117th floor of the Lotte Tower
What's a trip to Korea without experiencing the heart of it all? Seoul will always be the main hub for everything cultural and technological in South Korea. To kick things off, check out Myeongdong for more shopping and street food. While there, stock up on all the skincare pasalubong your office mates begged you for. Each corner has a sale, and your decision will mostly rely on how much baggage allowance you have. When in Korea, do as the Koreans do, and make that 10-step skincare happen (especially after the long conferences you've had).
If you want to get a bird's-eye view Korea, visit the Lotte Tower's observation deck at Olympic-ro, Songpa-gu. Located at the 117th to 123rd floors, the deck offers a 360-view of the city. There are benches to hang out in, and a cafe where you can get some important business deals done. (Or just drink coffee.) Nothing like doing business deals while scoping the entire city. Very Pride Rock.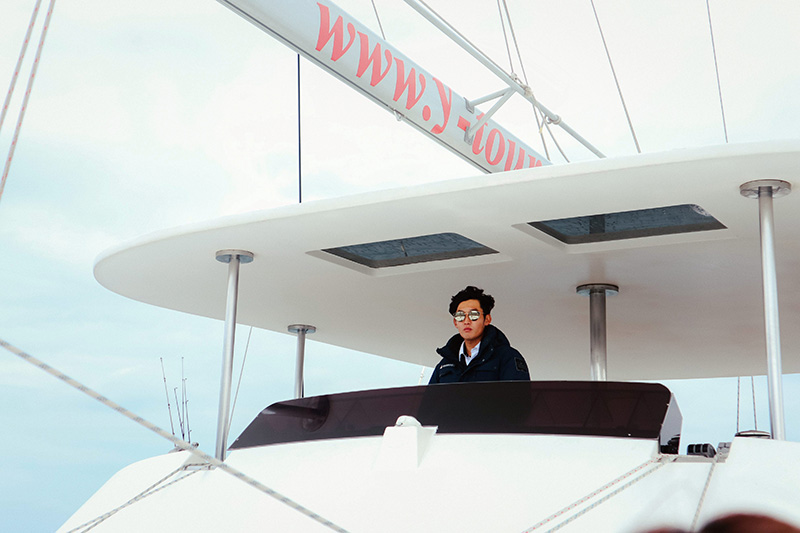 Take a trip around Jeju Island and see its wonderful views on a yacht.
Aside from skincare and a bustling pop culture scene, South Korea is also known for its groundbreaking technology. You can see it firsthand at the Hyundai Motor Studio in Gangnam-gu. The massive space is filled with Hyundai models to marvel at. However, the crowning glory of the whole experience is the guided tours. From assembling to painting to safety tests, the tours give a full picture of Korea's automobile industry. Upon arriving, we were given one Samsung handset each. The phone detects your location and automatically plays the audio guide depending on which point you're at. If you're going with four or more people, a reservation is required.
If you're missing a bit of nature after walking through the concrete jungle, the Gwangmyeong cave in Gwangmyeong-si, Gyeonggi-do is a good break. Fair warning, though: it's usually 18 degrees Celsius inside so it's best to come prepared with a thick outerwear. But walking through this historic landmark is enough to warm your heart: the cave was used for mining purposes until 1945, after which it was used to store fermented salted shrimp. It finally opened to tourists in 2015. Inside, you'll find a wine cellar, a horror house (yup, you read that right) and a light show, among others. It's truly an experience exploring this famed cave.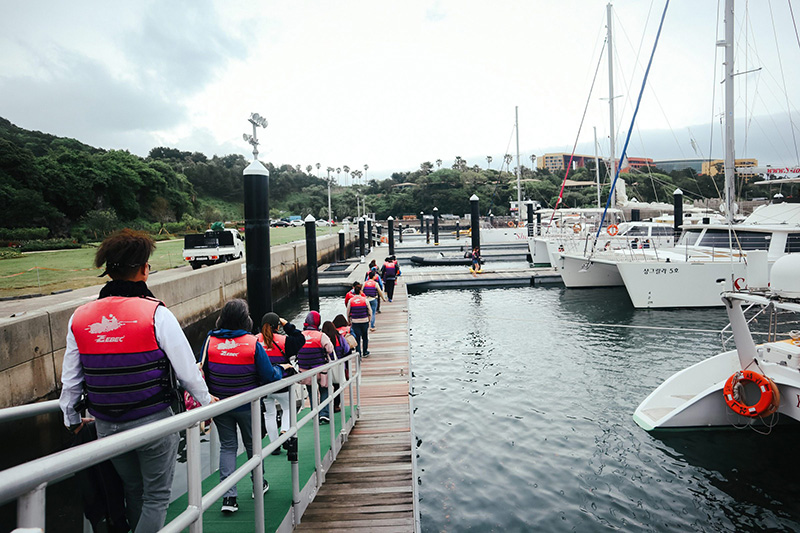 A yacht tour is a good alternative for those who want to be in the water without going for a swim.
Of course, no trip is complete without visiting the Korean Tourism Organization's K-Style Hub. The five-floor building is pretty much the Cliff Notes version of Korea. You can be part of the Hanbok experience on one floor, and even learn how to cook your favorite banchan in another. But the most famous attraction has to be the augmented reality experience with some of the most famous K-pop stars. Hallyu fans can take photos with Bigbang, Psy, 2NE1 and Rainbow. Doesn't get better than that.
With Korea's global popularity, pop culture and technology, it's understandably one of the places businesses are now eyeing for their next MICE trips. Big meeting venues, perfect locations for incentivizing your employees, and endless business opportunities are reasons enough to consider booking your next big company trip here.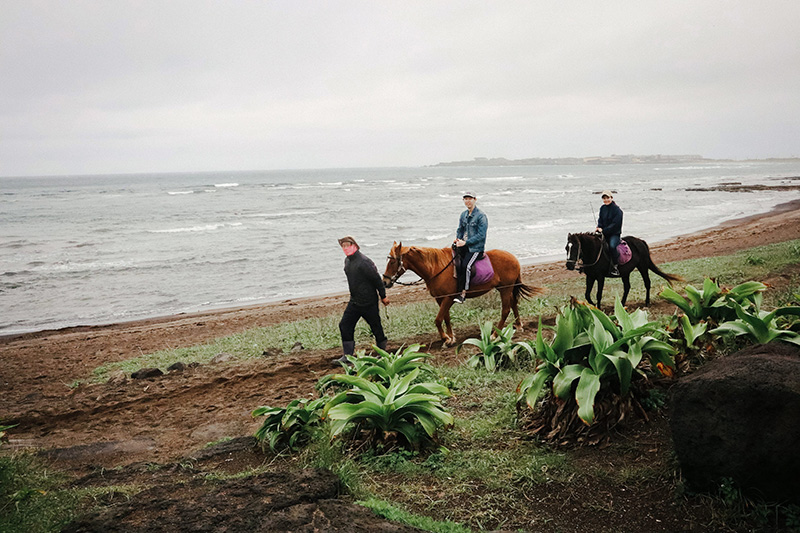 Tourists ride horses along the coast of Jeju Island.
* * *
This trip was organized by the Korea Tourism Organization Manila Office in cooperation with Gyeonggi Tourism Organization and Jeju Convention & Visitors Bureau. For more information about MICE trips in Korea, please visit www.visitkorea.or.kr or email [email protected]