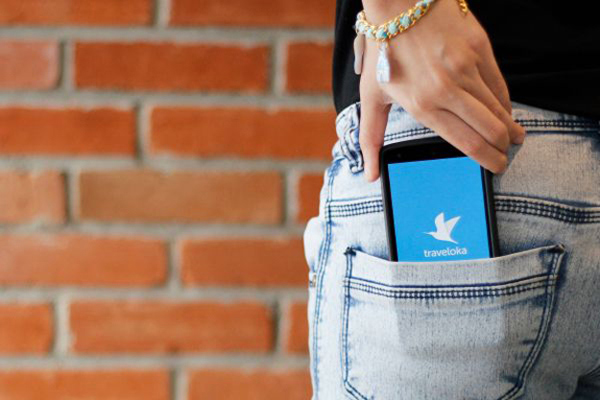 Traveloka's new features, the Price Alerts and Best Price Finder, will make booking experience more relaxed and seamless. Traveloka/Released
Travel more, spend less with Traveloka's new features
(philstar.com) - September 6, 2017 - 2:40pm
MANILA, Philippines — When it comes to flights, travelers are always on the lookout for great deals. This is why you either book several months in advance or stay up late waiting for seat sales.
Traveloka believes that availing of the lowest price possible shouldn't be so tedious, thus the introduction of two new features. These are Price Alerts and Best Price Finder, which aim to make your booking experience more relaxed and seamless.
Price Alerts notify you when budget-friendly tickets—to your choice of destination—are available. Simply register your account, tap "Price Alerts" on the "My Accounts" tab, and key in your desired routes, travel dates and budgets. Tap "Save" and be the first to know when low ticket prices are available for your flight.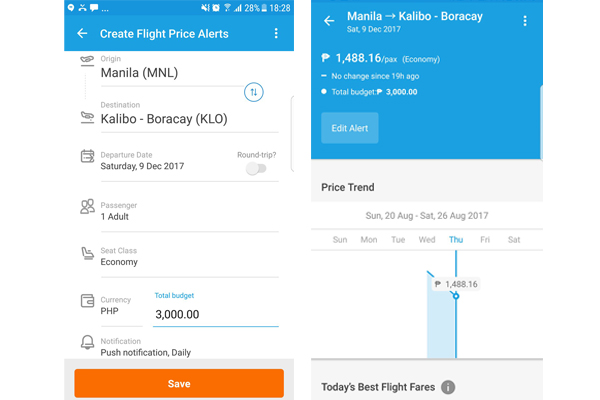 Put Price Alerts on Active mode to stay updated with the best prices for your next travel. Traveloka/Released
On the other hand, if you want to compare ticket prices from different airlines in one go, use the Best Price Finder. After searching for your destination, enable the "Find lowest price estimates" option. Do this when choosing travel dates to see the lowest price right below the calendar dates. Now you can see which flight is best for you and your budget.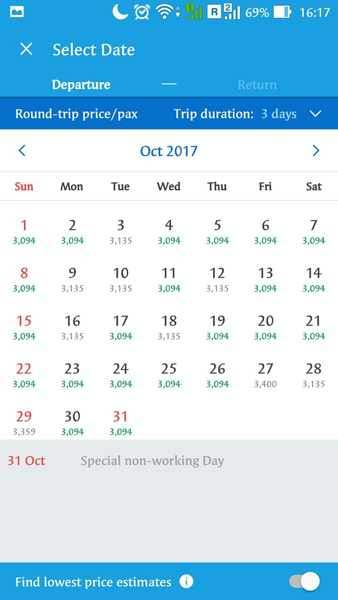 See which dates have the lowest price with the Best Price Finder feature. Traveloka/Released
As if these features weren't enough reasons to book with Traveloka, there are more promo codes, special fares and big sales that can cut off as much P1,000 from flight and hotel prices!
Lastly, you don't have to worry about hidden booking fees and whether or not you can pay with a credit card—because there are several online and offline payment options you can avail of.
With the Traveloka App, booking your dream vacation without hurting your wallet is now possible with just a few clicks on your phone.