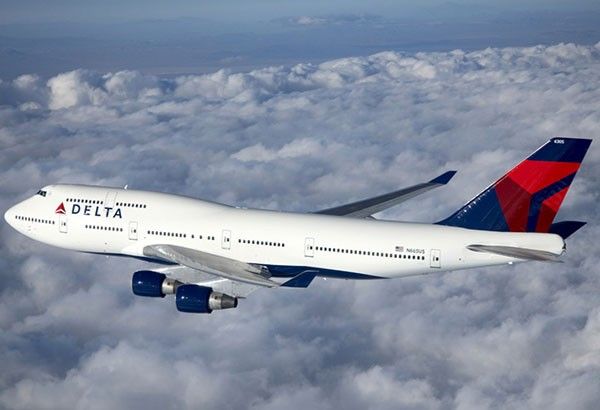 The 'flightcation' you need: Delta Air Lines offers daily flights from Manila to eight US getaways via Tokyo (Narita) with onboard connections to over 230 cities in North America.
Why flying on Delta Air Lines business class is like a 'flightcation'
Traveling on business class is a luxury not many of us can afford or get to experience. But if you do get the chance, you'd certainly wish you didn't have to fly economy ever again.
I did it twice last year: to and from Manila-San Francisco; and New Orleans-Manila — both work trips.
From the delicious food, to the 180-degree flatbed seat, down to the topnotch service, flying on Delta Air Lines' Delta One business class is like a "flightcation" in itself.
The Delta One Difference
For my New Orleans-Manila trip, I flew Delta Air Lines, which was one of the airline partners of the International PowWow 2016, the travel industry's premier international marketplace and the largest generator of Visit USA travel, which I attended.
My route was from New Orleans-Atlanta-Narita to Manila, and my holiday (the end of my work trip) started the second I boarded Delta Airlines — skipping the queues, of course — which boasts one of the most exclusive cabins in the sky: Delta One Business Class.
When completely settled in my cozy pod, I was greeted with a glass of champagne and a bottle of Evian. My seat, of course, had more legroom, and a device for switching the position of the seat — for dining, work or rest — at the push of a button.
Guests can sit back and relax in a 180-degree flatbed — with direct aisle access — fitted with Westin Heavenly In-Flight Bedding, including an oversized duvet and down-alternative pillow. If you need anything, just press a button and an attendant, who addresses you by your last name, will be with you in an instant.
And, just like a luxurious hotel, each passenger gets a Tumi amenity kit featuring Kiehl's Deluxe skincare products and all your travel essentials: Tumi eye mask, earplugs, mouthwash, dental kit, and the useful Tumi pen.
Now you know why flying Delta One matters Tumi.
And then there's the inflight food.
Still dizzy from the decadent New Orleans dishes — gumbo, beignets, barbecue shrimp and boudin — I opted for the healthy fare offered onboard Delta One.
Called Flight Fuel, the latest onboard dining options for business class passengers, the new program provides a variety of fresh, healthy options in flight.
Flight Fuel features refreshed snack boxes including Crave, Crunch, and Tapas, which is the US airline industry's only non-GMO snack box. All snack boxes feature full ingredient and allergen labeling.
Highlights of the menu include a fruit and cheese plate, a turkey sandwich option with chips and a brownie, continental breakfast, breakfast sandwich options and three Luvo wraps: the Southwest Grilled Chicken wrap, Sesame Chicken wrap, and Mediterranean Whole Grain Veggie wrap, giving customers the best options for healthy, delicious menu items on select Delta flights.
Relax, Watch A Movie At 30,000 Feet
While most five-star hotels offer the latest flicks on pay-per-view, Delta One guests can choose from over 300 movies, 750 TV shows, 100 foreign film titles, 2,400 songs, 18 channels of live satellite TV (on select aircraft), and a selection of games with seat-back entertainment systems free of charge via Delta Studio.
Charging your multiple gadgets is not a problem as there are 110-volt outlets for every seat, including USB ports.
Delta, I was told, is the only US carrier to offer personal, on-demand entertainment for every seat on all long-haul international flights. The airline also operates the world's largest Wi-Fi-equipped fleet, with more than 1,000 connected Delta aircraft, including the airline's entire fleet of 660 domestic mainline aircraft, Delta Connection's two-class regional jets, and 99 percent of its wide-body international fleet.
On Delta Airlines you can post a selfie while watching your favorite movie at 30,000 feet.
By the time we touched down in Manila, I realized I didn't feel jetlagged like I normally would on an economy long-haul flight.
When you're comfortable, well-fed and well-taken care of, the hours fly quickly. All these luxurious details truly make a difference in how you spend your time in the air — a difference you will find in the one-and-only Delta One.
* * *
Delta Air Lines offers daily flights from Manila to eight US getaways via Tokyo (Narita) with onboard connections to over 230 cities in North America.
For inquiries, call 841-8800.