Hanoi, underrated gem of the capital cities
HANOI – A walk in the heart of Hanoi's tourist district - the unassumingly named Old Quarter - is never just "chill", never just "picturesque," nor it is ever just "quaint."
It is like being forcefully smacked in the middle of a Kung Fu movie set, except that the Northern Vietnamese are decidedly un-Chinese. They are very proud of their own heritage and independence.
This kind of vibrant atmosphere permeates most of Hanoi. Against the backdrop of still intact Indochine architecture, old customs from high-quality French pastries to flower tea hawker stalls are perhaps just as relevant today as they were in the colonial era.
Arguably quite a number of tourist capitals in Southeast Asia - from Bangkok to Luang Prabang - share a distinct cultural vein; that of elegant temples and grand palaces. In this respect, Hanoi truly stands out. It is dizzying and disorienting, with a relentless traffic dash starring (male and female) motorcycle drivers as aggressive protagonists.
Hanoi is still cheap and most of its key attractions are within close proximity. The local and international food scene is superb. And don't let the lack of hipsters fool you, they have coffee just as good as the best-known in the world.
Boutique accommodations
The Vietnamese have kept some of the finest elements of the French lifestyle, including the expert management and execution of luxury travel. This could not be more evident than in the grand Sofitel Legend Metropole Hanoi. For more affordable yet still central and charming accommodations, stay at any of the dozens of boutique hotels in the Old Quarter. The likes of La Beaute De Hanoi Hotel and Rising Dragon Palace Hotel are stylish and reasonably priced, with excellent reviews from other travelers on Agoda.com.
Renowned coffee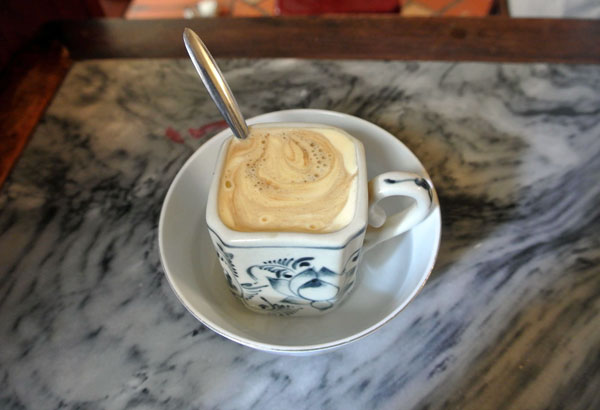 Hanoi's renowned egg coffee at Giang Cafe
Drink coffee like the locals do. None of the super-sized Starbucks with chocolate chip cookies or brownies on the side. Usually run by a friendly uncle, there is a local cafe on almost every corner. The young locals go for the more design-conscious cafes like the communist-militaristic themed Cong Caphe. For a distinctly Hanoi coffee experience, try the renowned egg coffee at Giang Cafe; tucked inside one of the dilapidated-looking shop lots near Hoan Kiem lake.
Thematic and local dining
One of the more interesting dining experiences for a foreign traveler to Hanoi is the New York Times-reviewed "Mau Dich 37," a nostalgia-themed restaurant throwing back to the Vietnam War when locals had to queue up and exchange food coupons for rice, corned beef or small portions of meat and fish. Like in most of Hanoi, the food is excellent and affordable.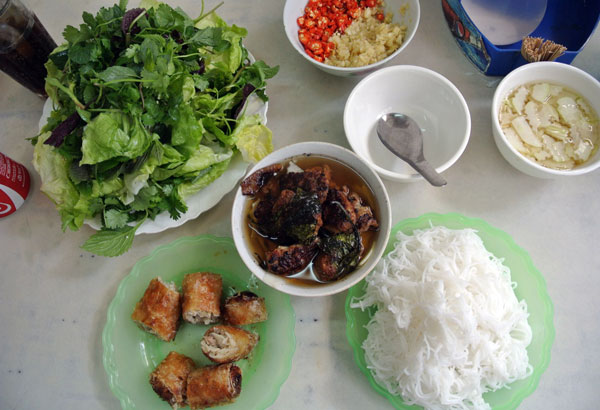 Hanoi-signature bun cha (grilled fatty pork, rice noodles and vegetables), a must-try local cuisine
Other local cuisine must-try are the northern version of pho (soup noodle), banh mi (Vietnamese sandwich) and a lesser known among foreigners but wildly popular with locals, the Hanoi-signature bun cha (grilled fatty pork, rice noodles and vegetables).
City Sights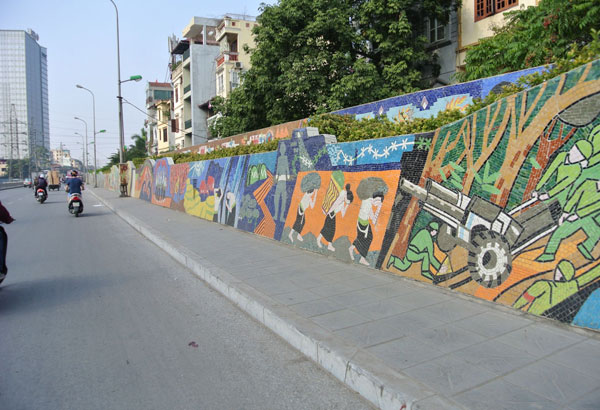 The world's longest ceramic mosaic mural
Arriving in downtown Hanoi from the airport, visitors are first greeted by the eye-grabbing sight of the world's longest ceramic mosaic mural. Built in commemoration of the city's millennial anniversary in 2010, the mural presents stunning images of Asian and Vietnamese history. It is somewhat of a public art marvel, but note that it is difficult to take photos as the mural runs along the city's main thoroughfare.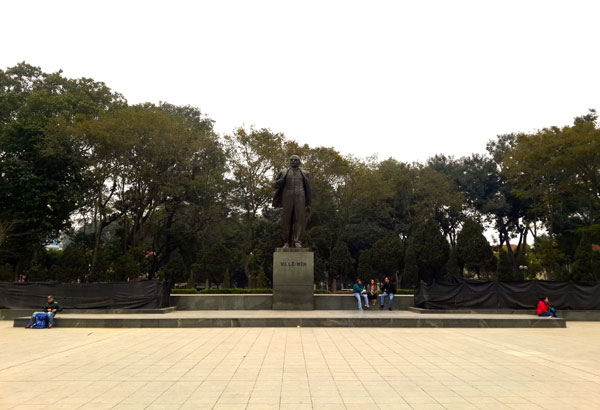 A large statue of the great Communist leader Vladimir Lenin proudly stands in an unnamed park near the Ho Chi Minh Mausoleum and the Military Museum.
Especially during the winter and spring months (December to March), Hanoi's public parks are a thing of natural beauty. Local blossoms attract crowds, and this is when it is best to observe the customs and nuances of the Northern Vietnamese. A must-visit is a tiny (unnamed) park near the Ho Chi Minh Mausoleum and the Military Museum, where a large statue of the great Communist leader Vladimir Lenin proudly stands. There are only a few statues of Lenin still standing today, and this imposing sculpture shows Vietnam's venerable admiration to the socialist revolutionary.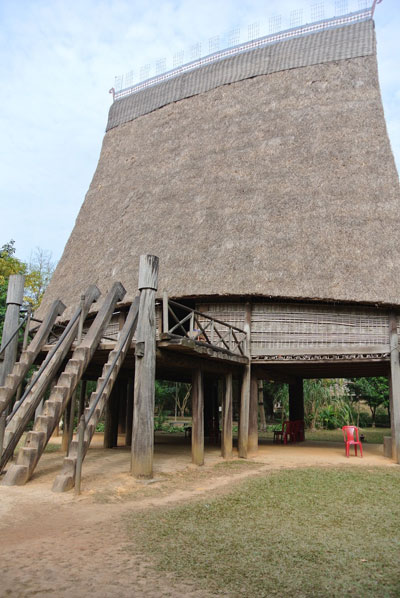 The Vietnam Museum of Ethnology
Hanoi has a few museums worth visiting, most notably the Ho Chi Minh Museum, a trippy and surreal look into the life of their national hero, and the Vietnam Museum of Ethnology, an informative walk-through with life-sized displays of the homes and customs of Vietnam's 50+ ethnic groups.
Underrated gem
Hanoi will keep you on your toes, but it is also the perfect city to get lost in. As soon as you get accustomed to Hanoi's choreography of chaos, it becomes easier to understand why some travelers call it one of Asia's most underrated cities.