Paris Diaries 2: The Mona Lisa up close
With millions of visitors every year, Musée du Louvre is easily the world's most visited museum. Tons of people flock to see the Mona Lisa in person, and appreciate thousands of other sculptures and paintings. It's always advisable to purchase tickets in advance so you can avoid the long lines, or even opt to have a guided tour. But since we didn't have enough time to plan out our itinerary for every single day of our trip, we decided to go at our own pace instead based, on a shortlist of places we wanted to visit.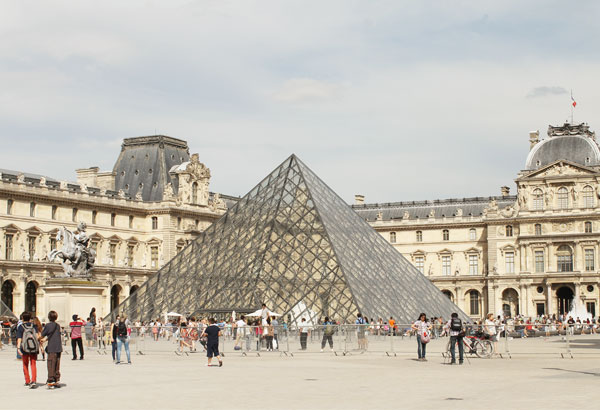 The Louvre Pyramid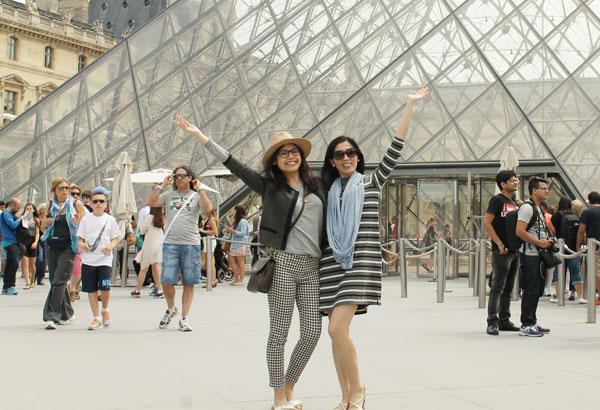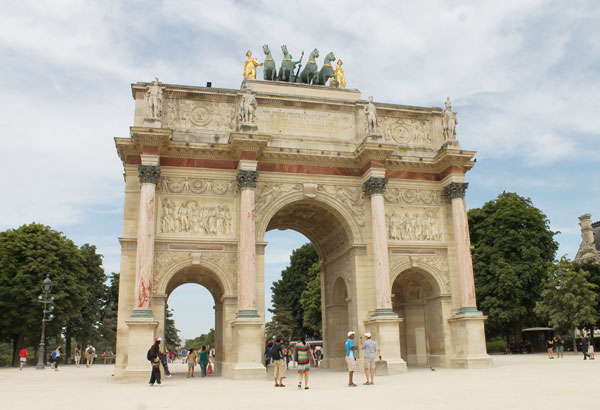 Arc de Triomphe du Carrousel
Once we got off the bus, we were in awe of the beautiful architecture and headed straight toward the Louvre Pyramid for our photo ops. It was a pretty sunny day, and there were lots of people lined up waiting to enter the famous tourist destination. Luckily, we found a way to avoid the crowds.

She Said: The best way to enter the museum is through Carrousel du Louvre - the underground shopping mall. Across the street from the Pyramid, look for the La France Victorieuse statue. Right behind this statue is a stairwell that will lead you down to the mall and towards the alternate line to enter the museum.

she said: It's a must to carry a mobile device when you're traveling so you can stay connected in case of an emergency. We purchased local prepaid SIM cards for our mobile phones which are available at the Relay Boutique at Charles de Gaulle airport (arrival area) and at most convenience stores around the city.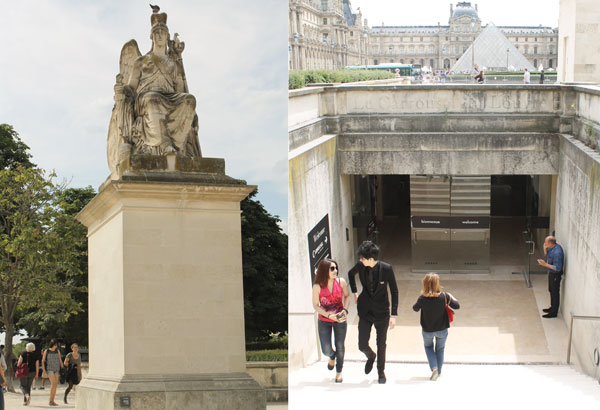 La France Victorieuse statue and the entrance to Carrousel du Louvre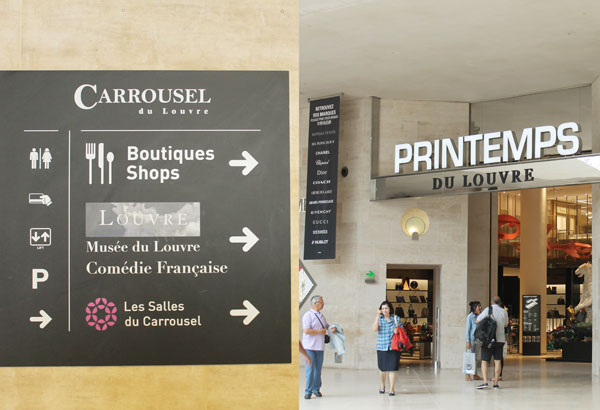 Carrousel du Louvre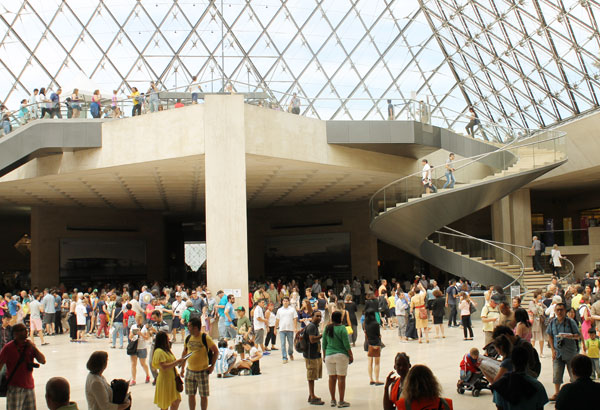 Musée du Louvre Main Reception & Information Area - audio guides are available in 12 languages, as well as maps to help you navigate your way around the museum.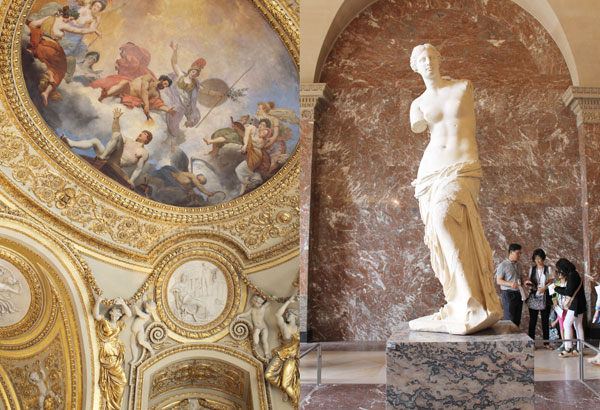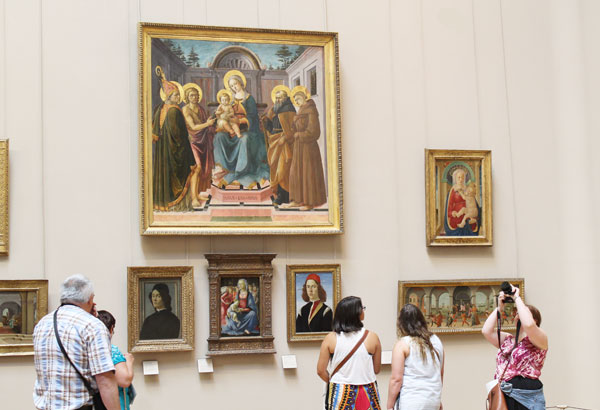 The Louvre is a historic monument and one of the largest museums in the world. It was impossible for us to see everything in a day, because the place is just so massive and overwhelming.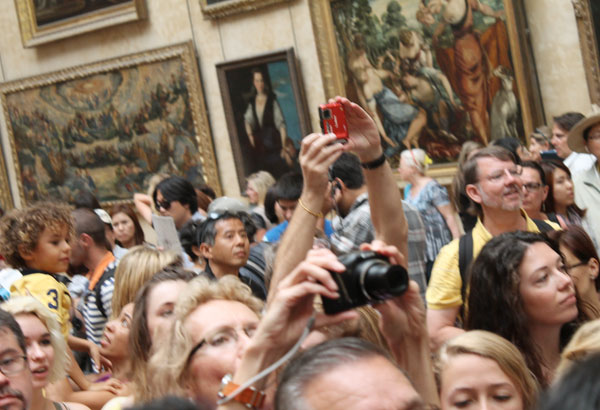 The most famous painting in the museum is the Mona Lisa. It is so popular that there is always a crowd around it, and you'll have to inch your way to the front so you can get a closer look and a good photo.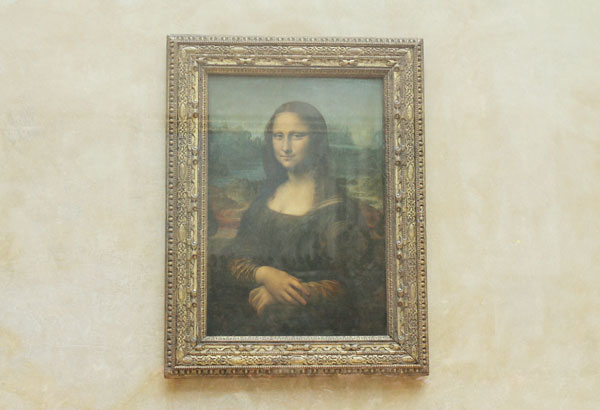 Leonardo da Vinci's Mona Lisa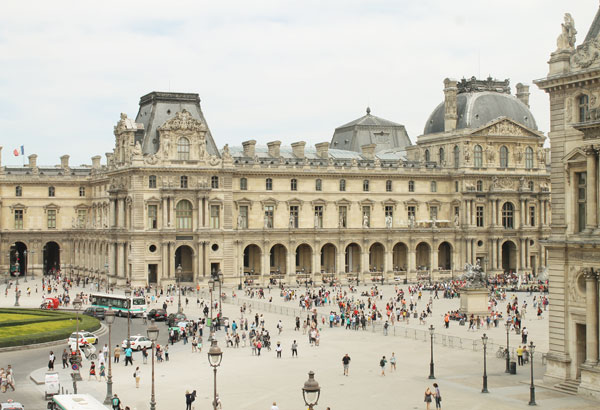 A view of the courtyard - there are hundreds of windows that provide unique views of the areas surrounding the museum.
After a couple of hours, we decided to end our museum tour and took the exit leading to Rue de Rivoli on a quest to find Angelina Tearoom & Patisserie. The street is lined with lots of souvenir shops. After asking around a bit, we finally found the place. We didn't have to wait long to be seated, and soon we were ushered to a little table in the main room.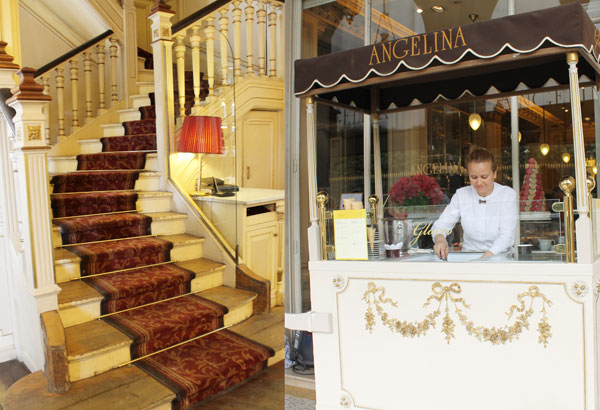 Angelina Salon de Thé~Restaurant~Boutique
226 Rue de Rivoli
75001, Paris
Check website (http://www.angelina-paris.fr/en/) for other locations.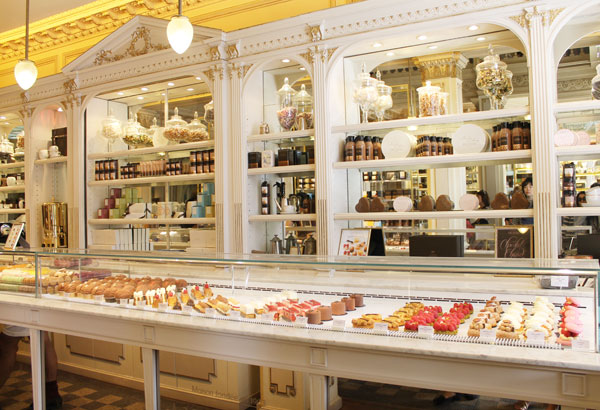 Built in 1903, Angelina on Rue de Rivoli was the first and original tearoom that became a must-not-miss venue for French personalities such as Coco Chanel and Marcel Proust.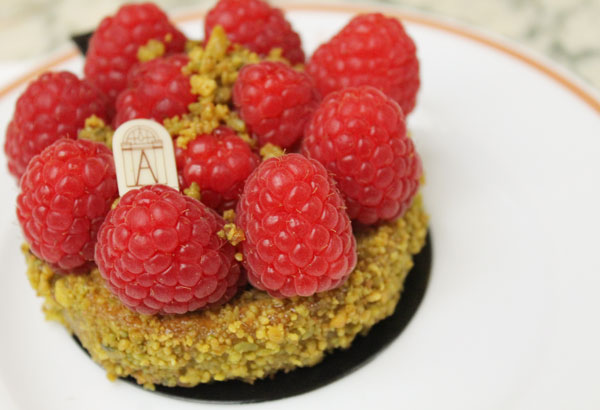 Tarte Framboise Pistache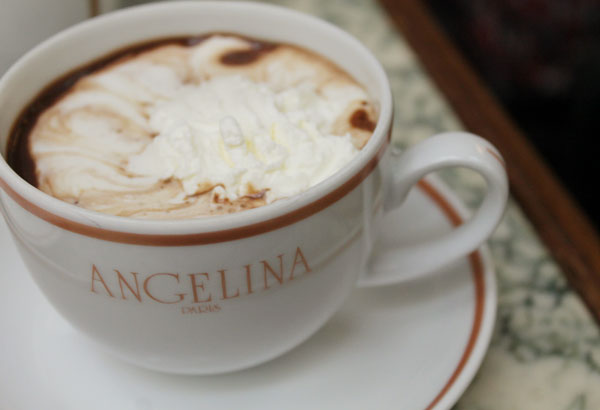 Angelina's famous Chocolat L' Africain is decadent, delicious and super photogenic, you almost forget the price tag - about 8€ or Php 480 for one serving.
After finishing up our meal, we crossed the street to explore Jardin des Tuileries, a public park landscaped in French formal garden style. It was actually packed with more locals than tourists - a sea of people, all casually hanging out on the now iconic green metal chairs on a bright, cloudless day and soaking in the sun. Just being there and spending time with the locals gives you this wonderful, exhilarating feeling. It is an experience that is not to be missed!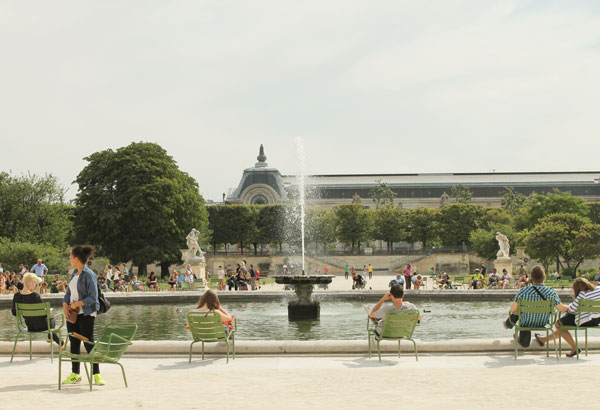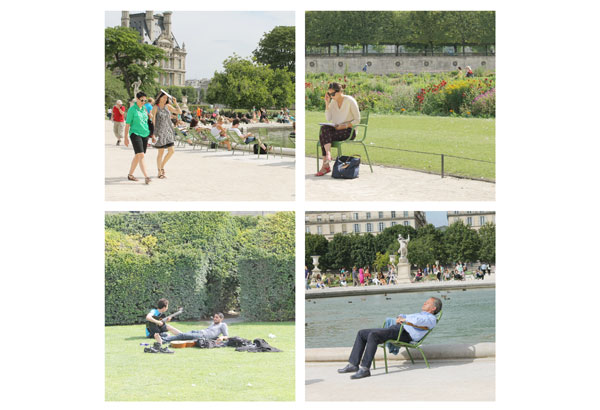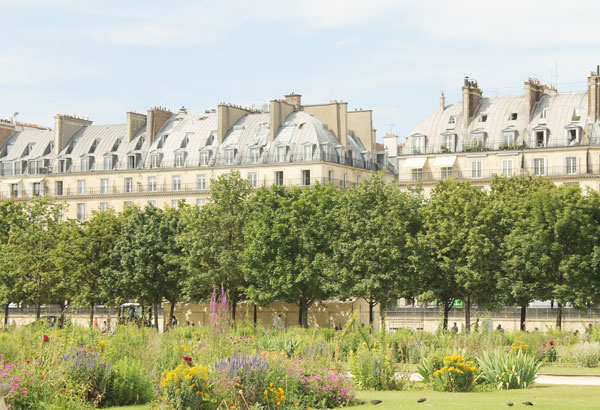 Please stay tuned for the last part of our Paris Diaries: The Eiffel Tower and Notre Dame Cathedral.
Come join us on our mother & daughter adventures at She Said, she said (http://www.shesaidshesaidph.com). You can also follow us on Facebook (https://www.facebook.com/shesaidshesaidph) and Instagram (http://instagram.com/shesaidshesaidph) J