What makes you hopeful about the youth today?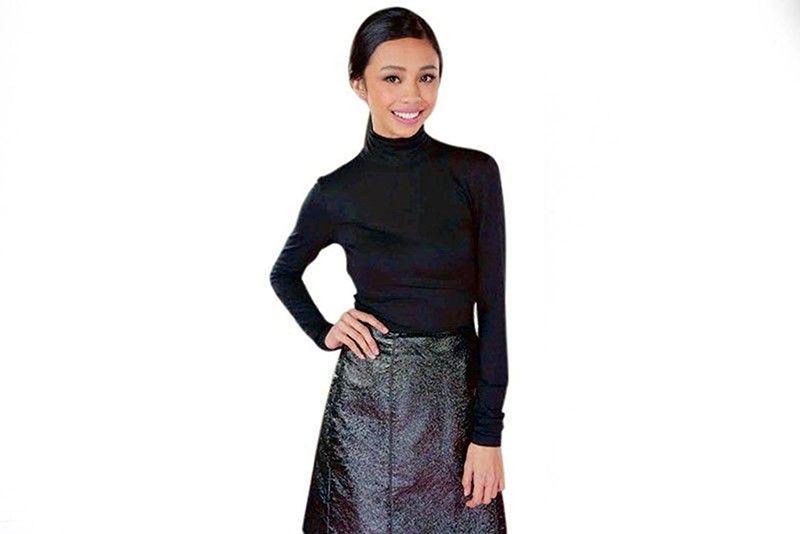 Maymay Entrata - Actress
Dahil sa showbiz mas naging observant ako. Kahit saan ka man napunta, gaano man katagal, wag kalimutan ang mga taong andiyan sa yo simula nung nangangarap ka pa lang dahil kahit ilang malalaking tao na ang iyong nakilala sila pa rin ang mas totoo, mapagkakatiwalaan, at mas kilala kung sino ka.
[Ang wish ko] ay mas marami pang tao ang mabigayan ng pag-asang ngumiti at mag bigay inspirasyon sa mga taong gustong makamit ang kanilang pangarap.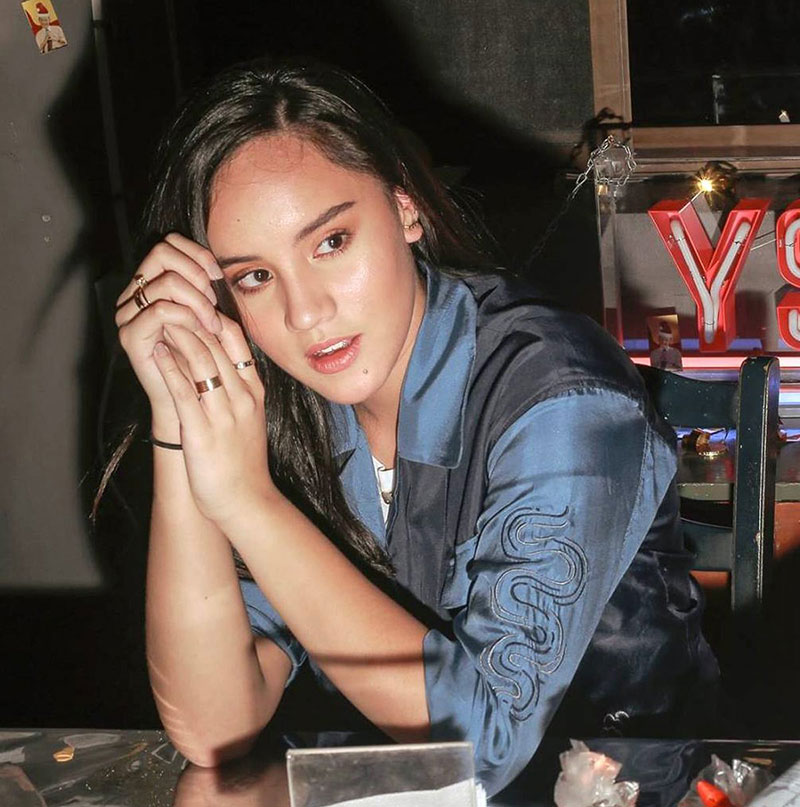 Juliana Gomez - Influencer
What's good about the Filipino youth today is that we care enough about the world to make small changes in our daily lives like using less plastic, supporting cosmetic brands whose products are cruelty free, etc.
But we also care about the bigger and more complicated things like politics. We care about each and every filipino citizen getting what they deserve. It's nice knowing that I'm part of a generation that is out to make this world better and more beautiful.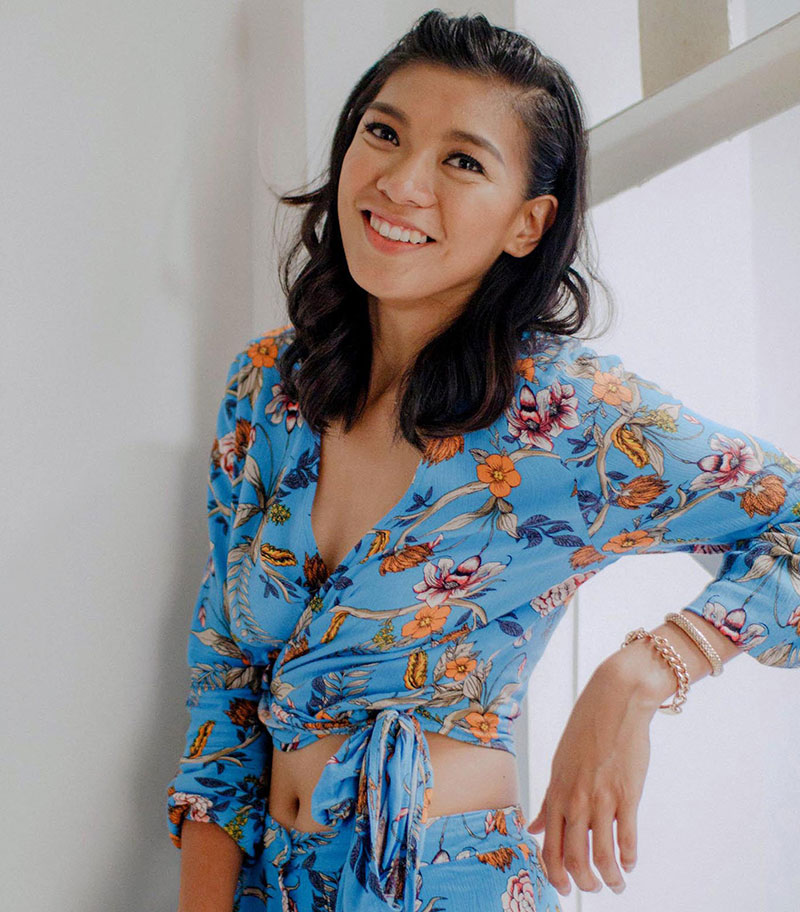 Alyssa Valdez - Athlete
I think one of the biggest issues that hinder young Filipinos from unleashing their full potential is having that concept of "perfection" in social media. As a result, young Filipinos try to be someone they're not. And not able to know who they really are. Just be yourself.
You gotta start with the little things — by being able to see and experience hand in hand all these problems would help us understand the situation. In addition, you have to have good intentions and inspire others.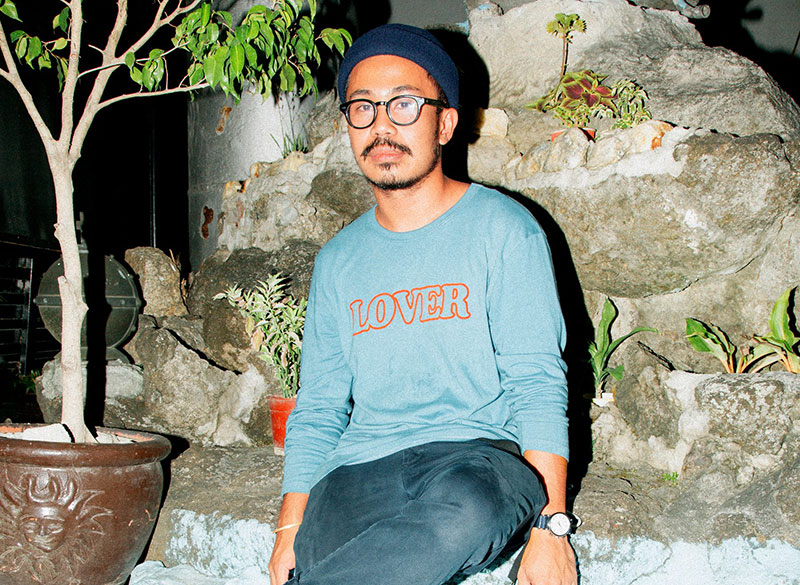 CRWN - Musician
I've learned that our country has a huge pool of amazing stories and lessons that deserve to be passed down from this generation to the next. As someone that's part of the music industry for a while, it's been a real challenge to translate these stories into art. There's so much beauty in our country and I guess I and my peers have taken up the responsibility to share this beauty to the rest of the world.
I want artists from the Philippines to keep innovating our sound as a whole. More opportunities for everyone to share their work and art to the world. I love seeing artists from here getting shows out of the country and getting exposed to people who wouldn't regularly see the modern Filipino perform.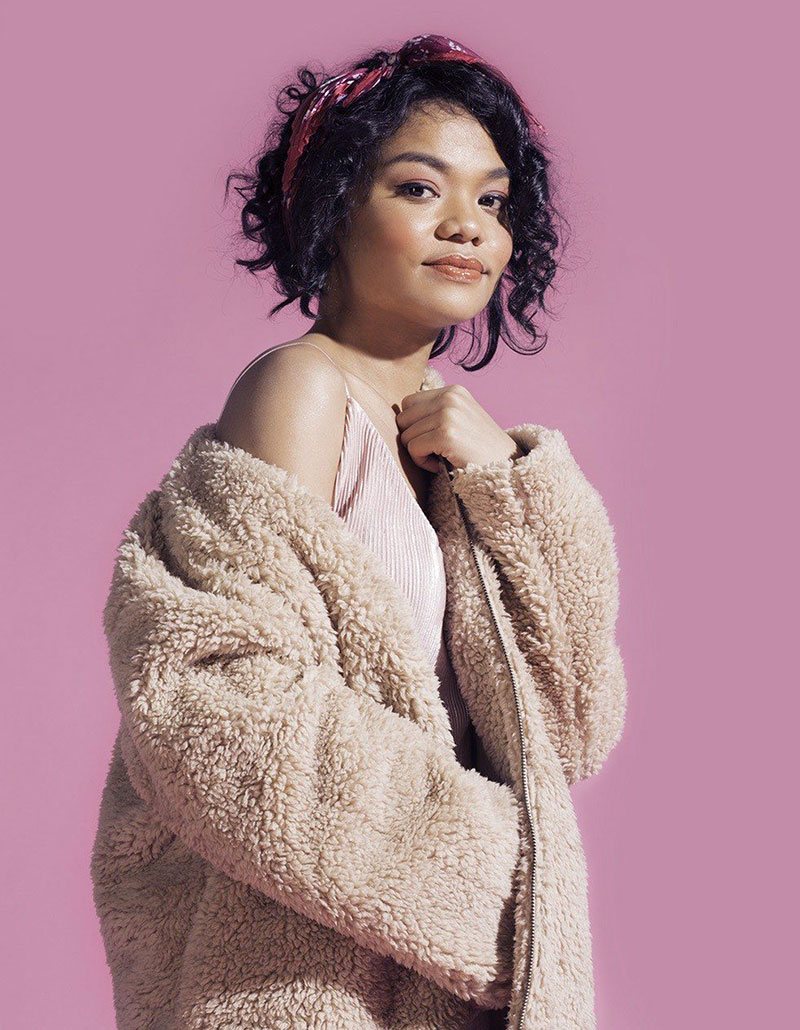 Chai Fonacier - Actress and advocate
The Filipino youth today? As far as I can observe, creative and awake. Or willing to be. And that's a good thing. As for the negative, social media seems to be derailing us in our search for more info and context despite it being at our fingertips. Many times we forget to ask. We have to keep remembering that to ask, or to change your mind about things, or to be corrected is not bad.
I believe in stories. I believe in the power that art holds in shaping minds. I believe in using the megaphones we have at our disposal, be it film, music, or social media. I believe in our ability to counter the larger megaphones that have inculcated the wrong values and views that the youth are now calling out. That's where I want to contribute.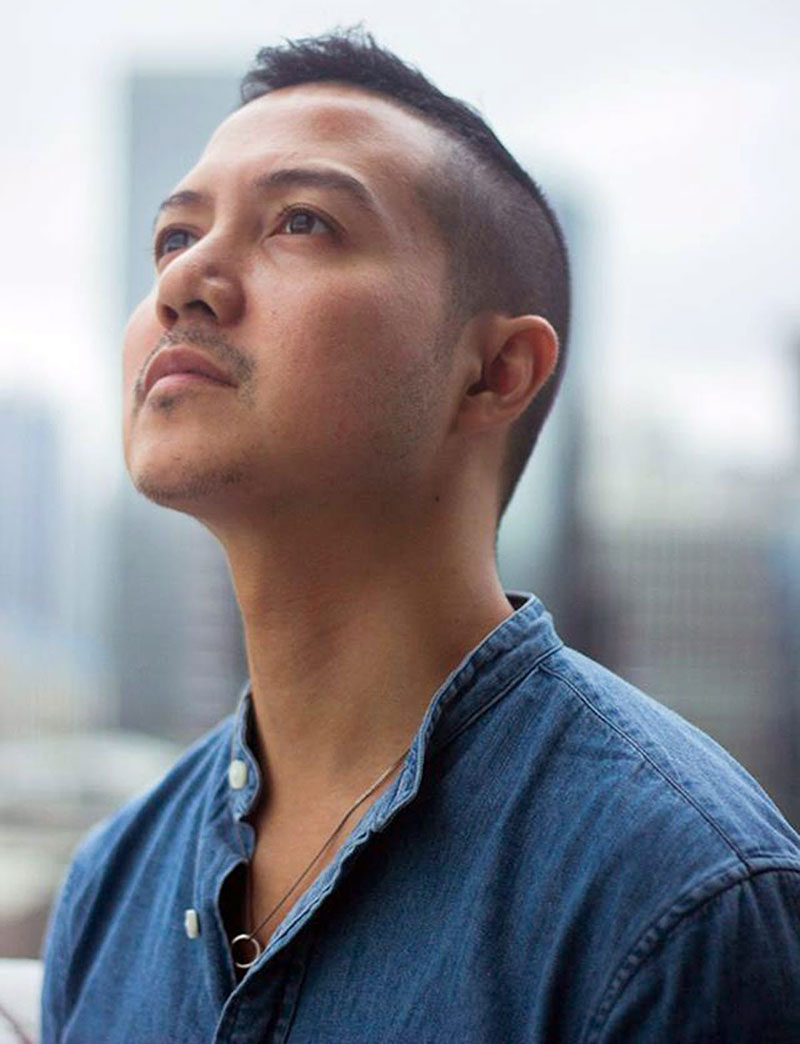 Paolo Lorenzana - Team magazine publisher
I would like us to continue questioning what keeps many Filipinos from living more fully and freely, be it a lack of proper education or access to the same rights as everyone else. Many of us have used technology to hold the powers-that-be accountable and to challenge social norms that only serve to impede our nation's progress.
Team started as a magazine that proclaimed the normalcy of a man loving another man. Three years later, we're more interested in challenging normalcy itself through the infinite welcome of queerness. There's greater freedom in awareness, such as in how heteronormativity has imposed itself upon what we find attractive, or how we can't just smize and shrug when oppression rears its head upon other marginalized communities.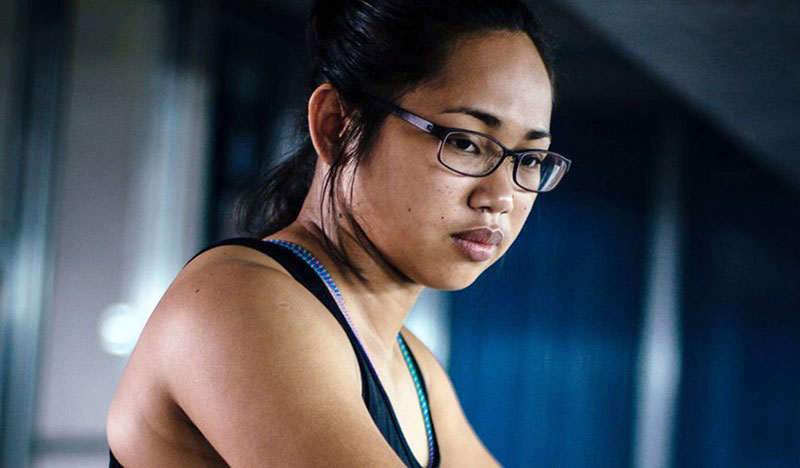 Hidilyn Diaz - Olympian
I see fellow Filipinos as driven and hard- working individuals. In the near future, I see athletes leading the way for sports and having a voice. I also hope to get a Gold medal in the Olympics for the country.
If getting a gold medal in the Olympics is what it takes for Philippines to take notice of sports and its athletes, then I don't want it to be just a dream—I want it to be one that comes true.

Junemar Fajardo - Athlete
We're not spoiled or lazy. We're just more creative and resourceful in doing things.
Words without action are meaningless. We should practice what we preach and be good examples.
Poverty, inequality (are issues that hinder young Filipinos.) We should not lose hope and persevere. Study hard, improve on our talents and share them.
I appreciate what I have, I save, I develop my talents and skills and give back to the community. In as much as I can, I try to be the best person/citizen that I can be.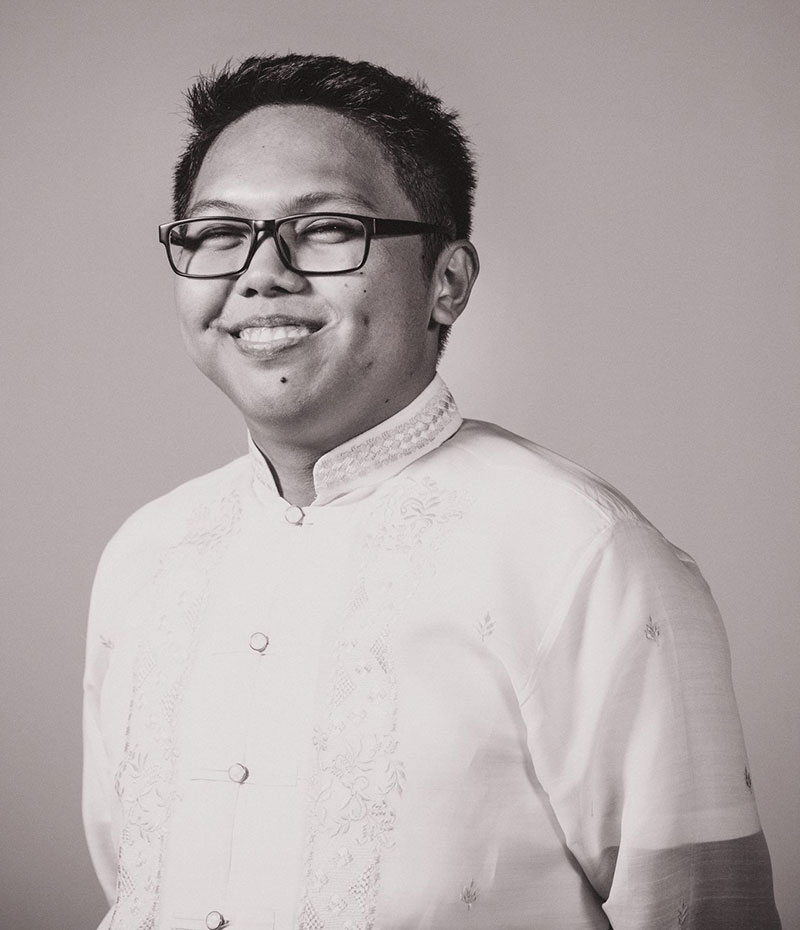 Christian Benitez - Writer and teacher
Now is a critical time not only for Philippine literature, but for Philippine history itself. I intimate the one with the other, for one can only talk about the written word simultaneously with the lived world.
Many instances need to be articulated in the most nuanced manner that perhaps only the poem can lend it a shape. In this sense, temperance for the Filipino writer has never been more crucial as to produce a literature that is critical and committed. Such temperance, however, as the poem by the late Edgar Maranan suggests, can be possibly understood only in relation to one's capacity for intensity, as to be moved and to actually move.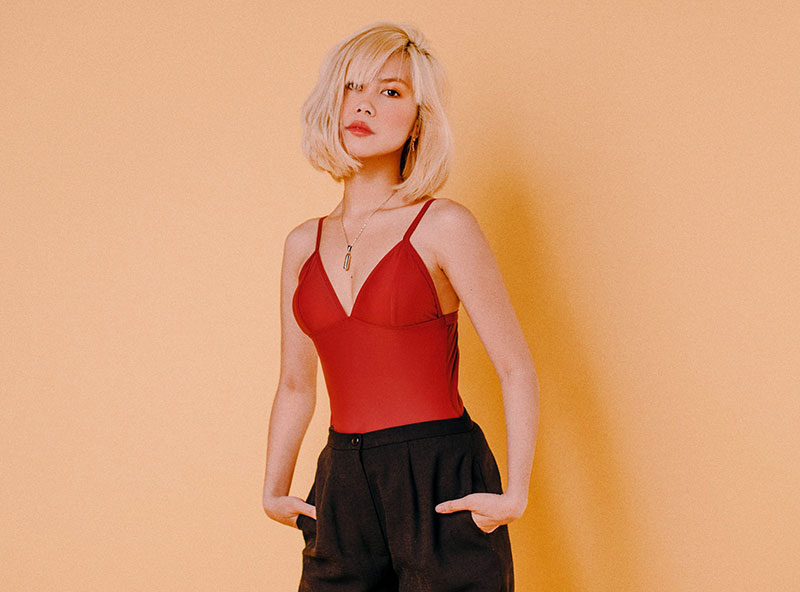 Andrea Beldua - Photographer
My hope for the country is actually simple: to find its heart again as a Filipino people — a heart rooted in respect for the inalienable human dignity and human rights. I hope that we as the youth and future leaders and servants of this country will learn to retain its memory and recognize the very core of what made the Filipino worth dying for. We cannot conjure a bright future if we still live in the lies of the past. I hope that our generation discerns with the compassion of its heart and the conscientiousness of its mind.
It is no secret that this industry always undervalued its lifeblood — its creatives. I hope that moving forward, we become more proactive in keeping ourselves in check and liable to what we owe to the people that make things happen.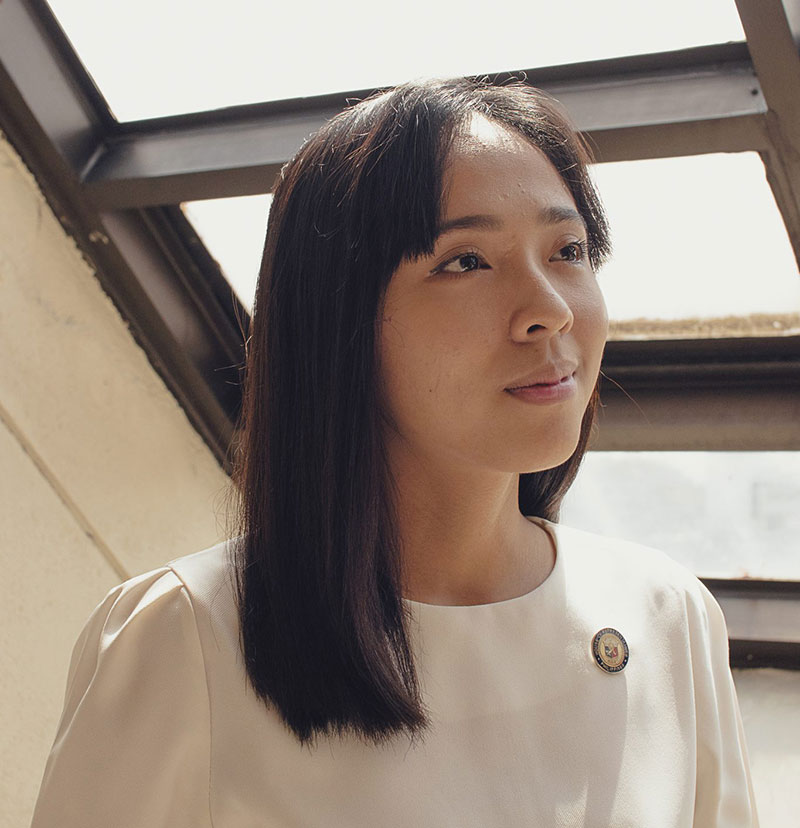 Sarah Elago - Youngest member of the 17th Congress and activist
It is imperative that we follow through on Filipino youth aspirations — from upholding national sovereignty and territorial integrity, to improving the wage and living conditions of workers, and promoting all possible means of livelihood, to stopping corruption and expanding social services, especially in education, health, housing and transportation, to fighting for gender equality, the right to self-determination of national minorities, to calling for wise utilization of natural resources and protection of the environment.
As inheritors of the future, our decisions and actions now chart our welfare and that of the next generation. Not only should we struggle against imperialist, anti-people policies, we must also solidly commit to fight the system that breeds dictators, tyrants, plunderers!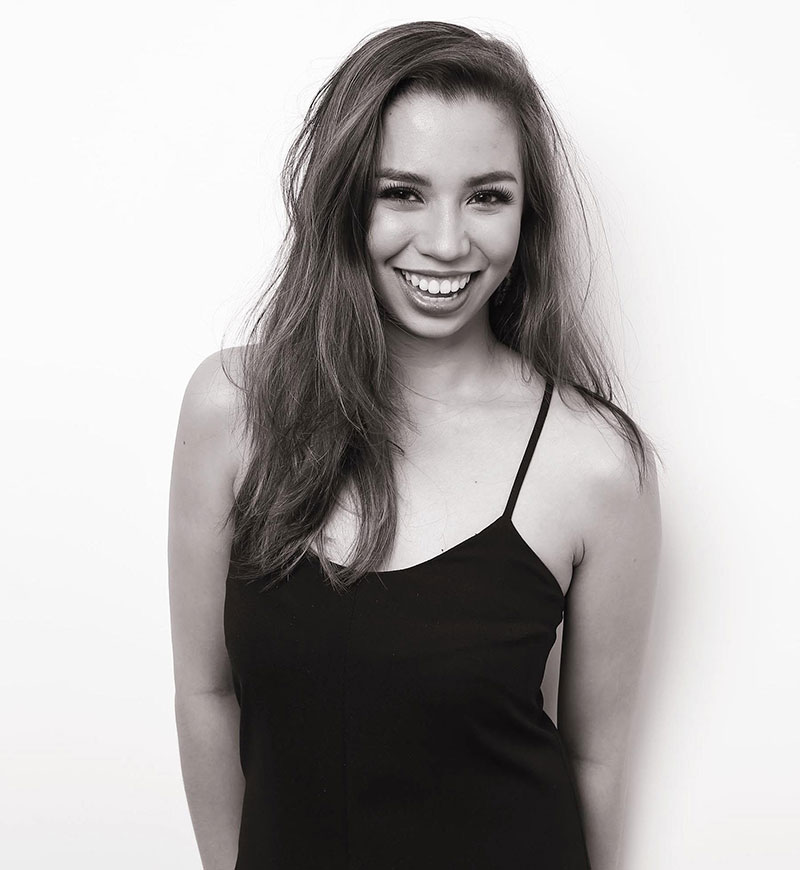 Vani Vergara - Director of Reef Check Philippines
I find that the youth of the Philippines are inspired. We are compassionate and we are not afraid to take a stand. We are not afraid of change, we are actually empowered to make a change for progress.
We are currently at a unique point in time where drastic changes can happen in our oceans and I believe that our generation can be the catalysts of change . We are not going to lose the coral reefs and wildlife in 100 years, we are losing them right now, in fact we have already lost 50% of the world's reefs in the past 30 years. But I am happy to learn that even if this is literally our last chance, we are not yet too late. There is a strong determination within the youth of today to do everything we can to not let that happen.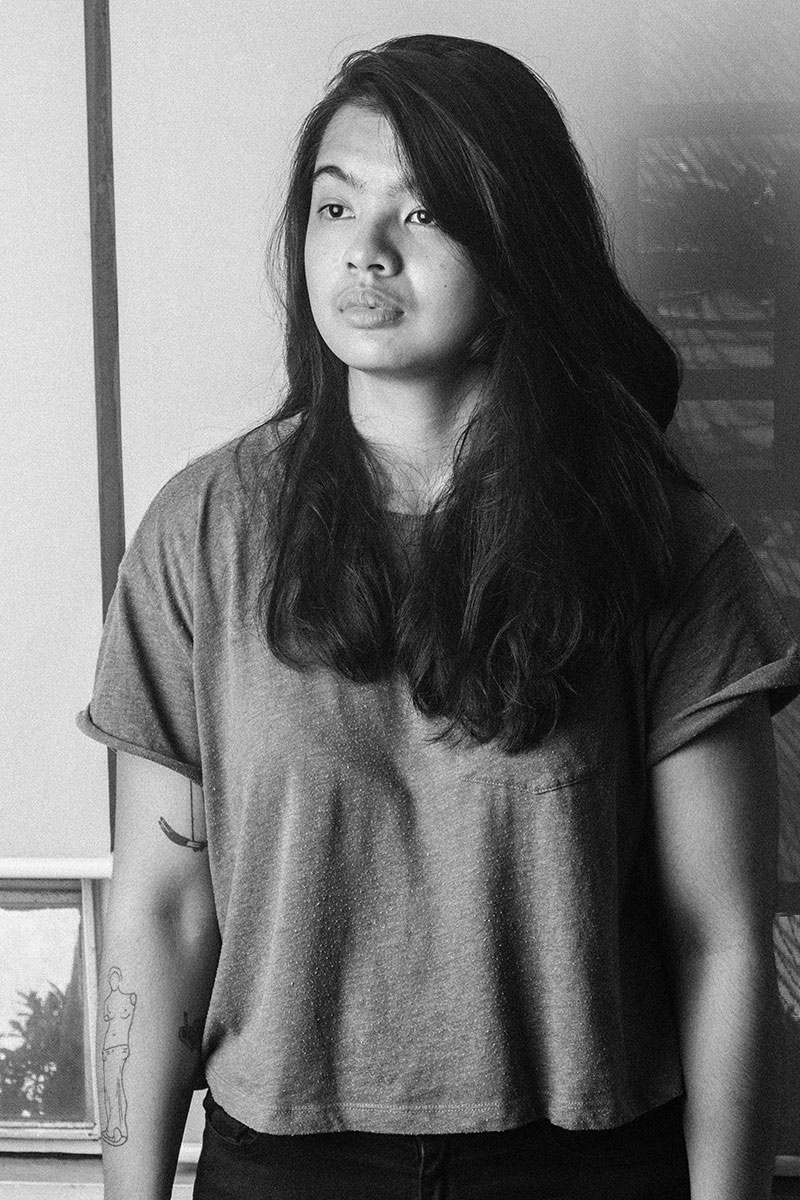 Cru Camara - Photographer
There are many different roles an artist can play in society, but I think the most important roles has is to explore, challenge, and question whatever is around them.
I hope the Filipino youth keep a strong sense of discernment, especially with the current political and social landscape. I use my art to pay homage to the place I come from and the people there.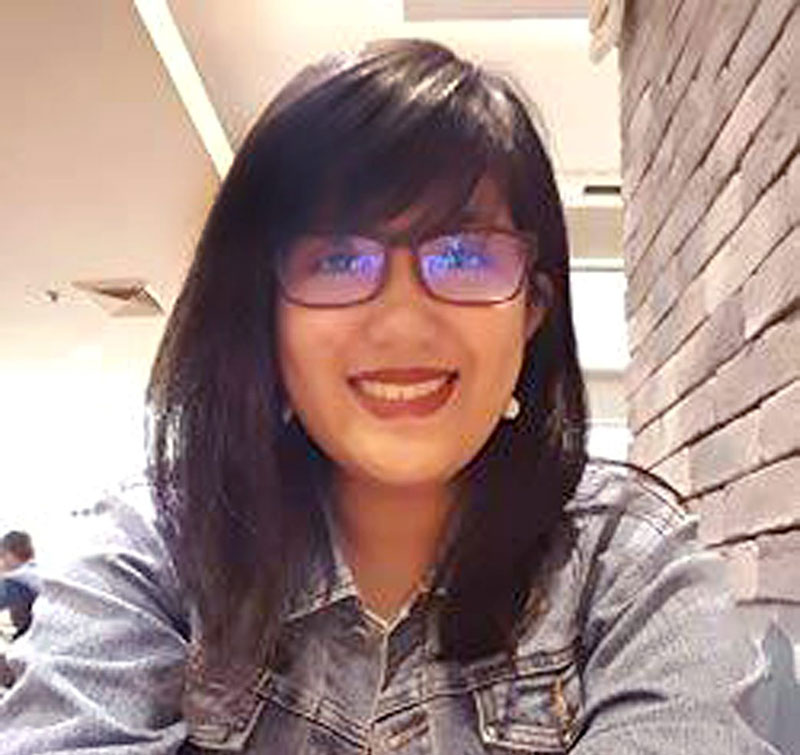 Vida Cruz - Writer
I love illuminating what's possible with the impossible. I want my stories to give back a sense of hope to those who read them, as much of the science fiction and fantasy that I've read has given me.
A nation's literature forms the map of its fears, hopes, and dreams. From there, others take those dreams and make them a reality. It's happened in our history, with Jose Rizal's novels inspiring the creation of the Katipunan. Sometimes all someone needs is a good story to quietly nudge them toward new ways of thinking, feeling, and behaving.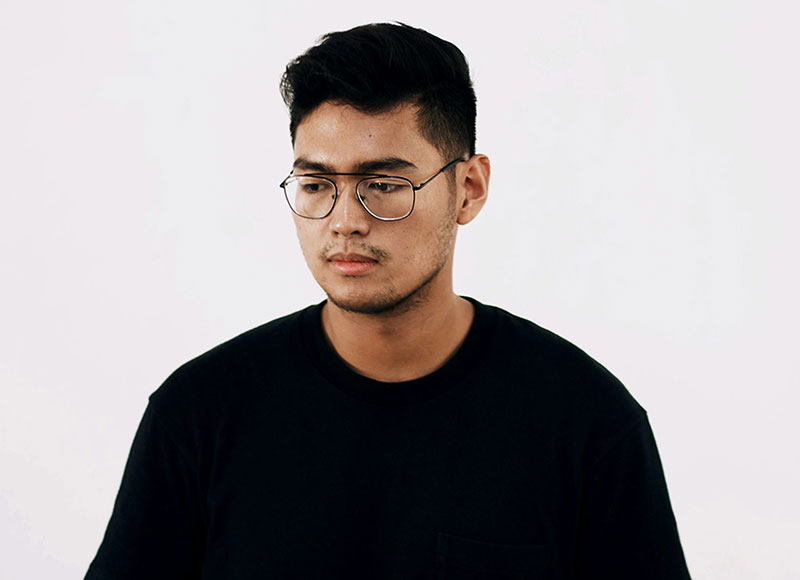 JL Javier - Photographer
What I hope to see is more young Filipinos using the tools available to them to become more critical of the way they see, look beyond their own worlds in striving to become better versions of themselves. I hope to see them putting themselves out there and sharing their truth, through whatever language they feel empowered to use. And most importantly, I hope that the youth feel more confident to speak up, to use their voice to contribute to the conversation, and to start something new.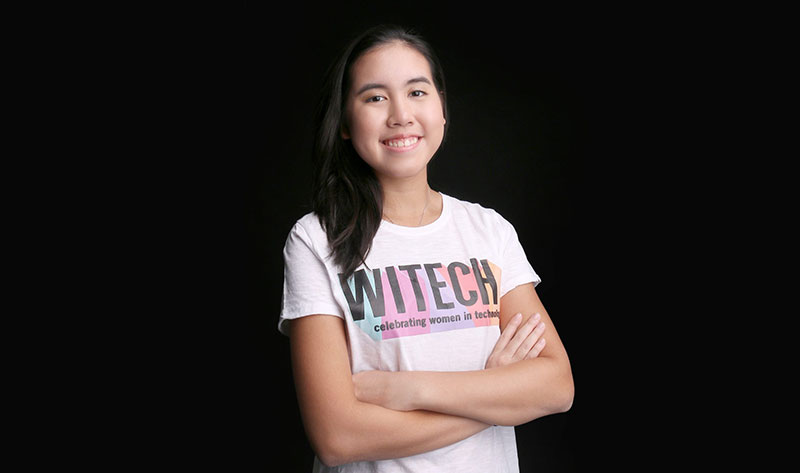 Audrey Pe - Founder of Women in Technology (WiTech)
Being part of the women in tech movement has allowed me to meet so many inspiring Filipinos who are not just using tech to make a difference, but also bringing with them their passion to use whatever resources they have to improve the lives of the Filipino people.
In 20 years, I want to see Filipino kids equipped with their greatest right (that should never just be a privilege) — education. And with this education, comes the resources (such as laptops and other tech equipment) that can aid in their respective journeys.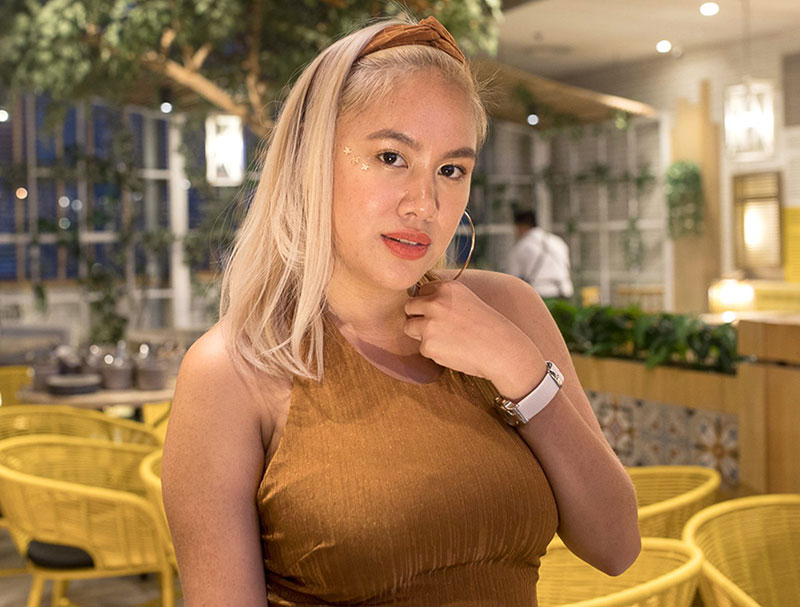 Nina Dizon - Founder of Colourette Cosmetics
This may be a long shot but I believe this is very attainable—I want our people to feel comfortable and beautiful in their own skin. This is the exact same reason why I wanted makeup that's made for me. I want to highlight and emphasize my features, not hide them.
We want to be more than just a makeup brand, we want to impact the lives of the people who use our product and even the ones who haven't yet. We want to be able to send a message, encourage and influence Filipinos to embrace themselves and to simply BE IT (IT being whoever you are).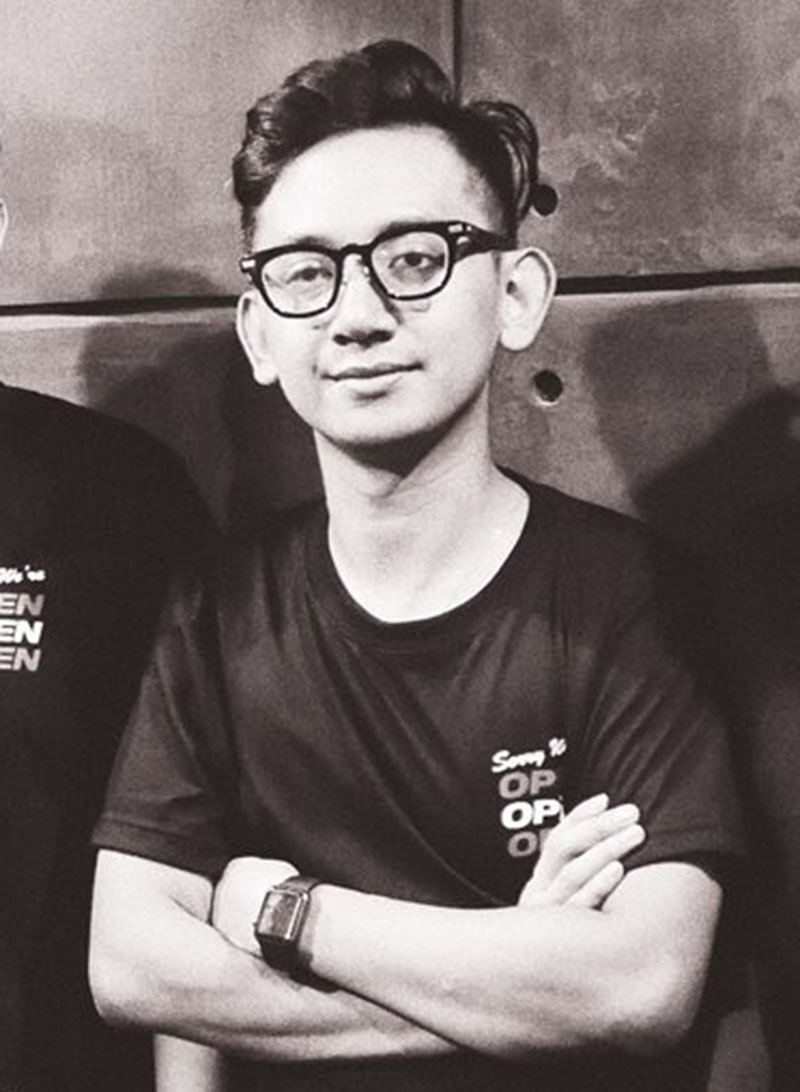 Sean Bautista - Creative director of Tetsuo
We hope that the local community opens itself up to more independently run businesses and concepts. With that, we really hope that there is a behavioral shift in wanting to participate in one's own neighborhood and locality rather than just jumping from area to area. We envision to have multiple creative and vibrant neighborhoods all around the country; not just in hotspots focused around Makati, Ortigas, or Cubao. With opening our first branch in Katipunan, we definitely had the goal of transforming the neighborhood into something else.
We would love for the industry to be more proactive in wanting to change the status quo. We think that there is a tendency for local concepts to play it safe and grow complacent once they've found something that the market responds positively towards. In trying to be more authentic and experimental with the way we local concepts do business as a whole, we hope that the industry pushes to be more competitive not only on the local level but also on the international scale.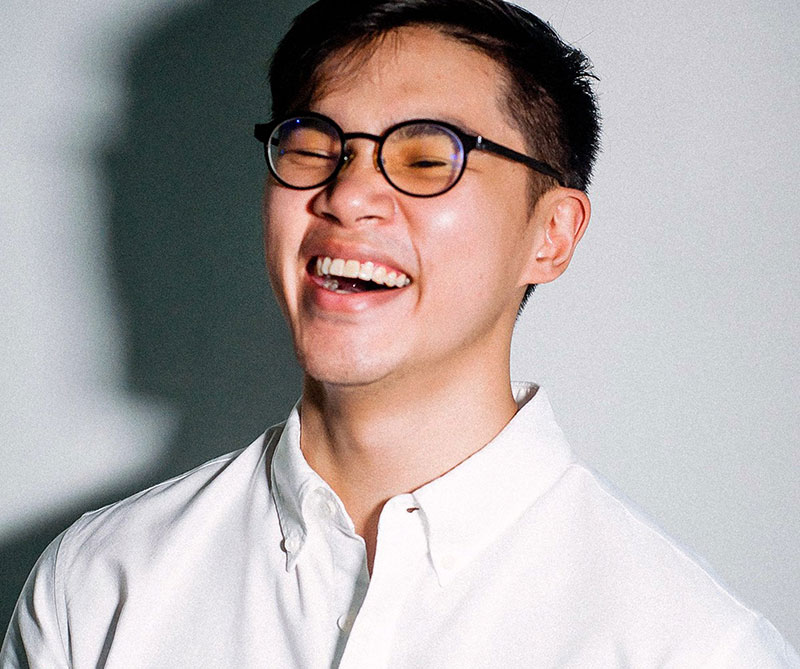 Miguel Santiago - Founder of 28 Derby
I think Filipinos manage to flourish, or at least survive in any given circumstance. Whether it's an oppressive government, a natural calamity, or even personal tragedies, Filipinos always find a ways to bounce back often with smiles on their faces.
I think there is still fortune to be had for young local entrepreneurs, but only if they start now. The road of an entrepreneur is difficult to say the very least, but it can be easier if you know your priorities, and if you use the time and resources given to you wisely.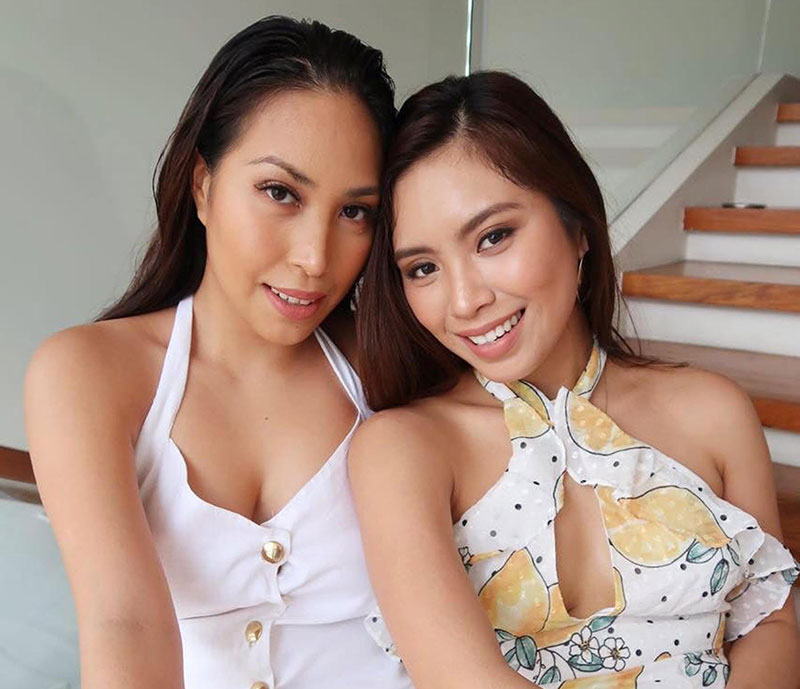 Karla and Kim Zulueta - Co-owners of Aperitif
Filipinos are definitely stepping up their game. We used to be underdogs when it comes to brand recognition, but thanks to innovative minds and social media, Filipinos are getting recognized worldwide. We have high hopes in today's youth. Aperitif's workforce is an all girl millennial team who are so passionate, driven and creative—and the team is all under 30. We believe so much in them and we're so proud of what they can do.
We hope for our country to continue to believe in innovation, creativity and for Filipinos to always have that burning passion to create something extraordinary. This is our motherland–—let's do everything we can to make it proud.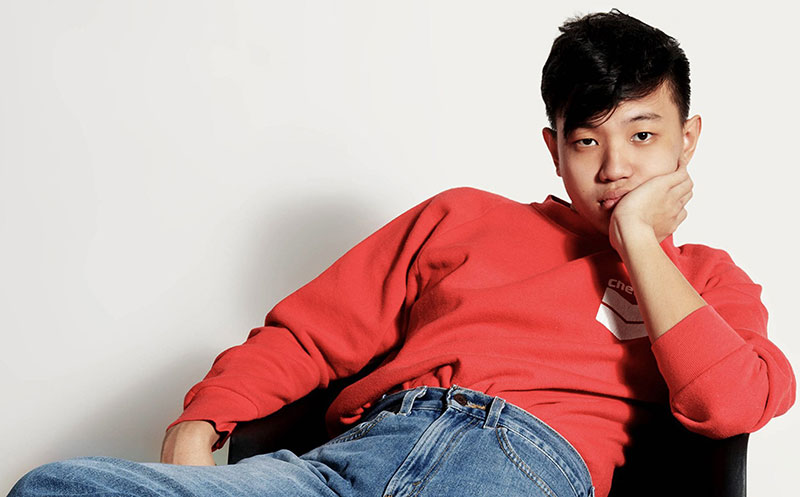 Fed Pua - Owner of Factory and It's Vintage
The Filipino youth today are free-thinkers. They are keen on learning and understanding their past in the hopes of shaping their futures, especially in our country which has a tradition being submissive to colonial powers, I think the youth today is breaking those barriers and calling the shots for the fates of their own lives. We're shifting to become more authentic versions of ourselves.
I definitely (want to see) more independent establishments be it clothing brands, food concepts, or art initiatives. Not to discredit international franchises here, but I think it's left a lot of people to believe that homegrown ideas have no competitive edge in the international scene when clearly that is wrong.