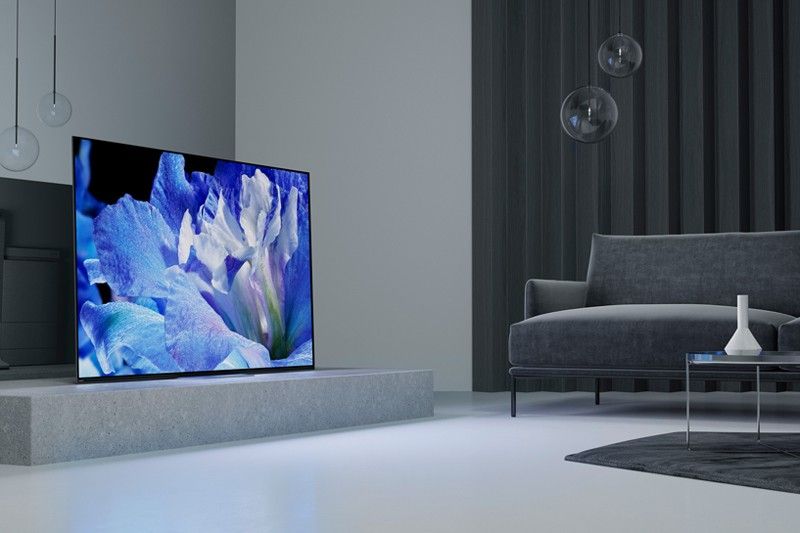 Check out what this high-end television has to offer, straight out of the 'gift' box.
Released
5 reasons why this Sony BRAVIA is the TV upgrade you need to get this Christmas
MANILA, Philippines — You've been good and hardworking all year so you definitely deserve an upgrade, especially at home where your refuge is. Your television is the one appliance you've been wishing to replace for the longest time. With the upcoming Christmas bonus, there's nothing holding you back.
Bring this TV home, so you and your family can finally experience viewing entertainment like never before. Sit in front of the television in cold December weather, beside loved ones and friends to share a wonderful time together, all in the comforts of home.
Now that's one Yuletide memory you'll surely cherish, and it's thanks to Sony's latest flagship, the BRAVIA A8F. Here's why this powerful OLED TV will unlock a whole new level of entertainment at home this holidays:
Check out what this high-end television has to offer, straight out of the box.
State-of-the-art resolution
What makes an OLED TV screen truly special? Well, eight million illuminating pixels make up the 3840 x 2160 resolution resulting to an indulgent, color-precise view.
This, coupled with the X1™ Xtreme 4K HDR Processor and Triluminous Display, buffs up the image and video processing. Now lag issues are a thing of the past.
When gaming, it lets you enjoy fluid gameplay and witness detailed cut scenes that add to the overall immersion. The technology also means you make the most out of your streaming subscriptions, with viewing experience that's accurate and almost life-like.
With the addition of the X-Motion Clarity embedded in all these features, there are no blurs even in fast-moving scenes with snappy editing.
Astounding sound, great soundstage
Also under the hood is the Dolby Vision and the 4k X-Reality Pro. This boosts viewing with perfect dynamic range and contrast—no need for separate speakers.
Equipped with Sony's superb Acoustic Surface audio technology, it produces sound straight from underneath the display in peak clarity, with a bombastic, uniform soundstage, almost akin to a movie theater sound system.
What's more is its secondary subwoofer that's automatically tuned for the best setting. A simple movie night is guaranteed to be an exciting affair.
Slim, elegant design
If you are serious about your entertainment, the Sony BRAVIA A8F has its ultra-thin 4K HDR panel poised to be the most welcome fixture, whether at home or elsewhere.
Its simple yet elegant construction is sure to sit flush against furniture and shelves of any home. It blends solidly in any living space with its Soft Minimalist design—perfect for anyone who has a specific taste for ergonomic shapes and frills.
Have it either mounted on your wall or on any level surface as it also comes with a stand for placement convenience.
A Smart TV worth its salt
With Sony BRAVIA A8F, superior technology does not end with the screen but continues through to its user experience. It features an enhanced, user-friendly UI that lets you navigate with ease.
A Smart TV running on Android 7.0 Nougat, it offers internet capabilities and a remote with useful shortcuts and built-in mic. The Sony BRAVIA A8F also has a string of customizations available at your fingertips. You can navigate through Netflix, Google Play, and other platforms with a voice command feature that's built with improved recognition.
With less cables to deal with, you can set up your choice of entertainment without it feeling like a chore. Binge-watching on YouTube or Netflix or streaming on your favorite gamers' Twitch channels will never be the same.
Gold standard gambit entertainment
Stunning viewing quality, superb audio system, a sleek and slim silhouette, and advanced Android features and customizations—what more can you ask for in a TV?
Given these specs, the Sony BRAVIA A8F is infinitely great both for personal downtime and having people over for parties, giving you a complete audio-visual fête, whether it's in the background or foreground. With Sony BRAVIA A8F, a new TV experience awakens.
Learn more about the Sony BRAVIA A8F and its full specifications by clicking on this link.