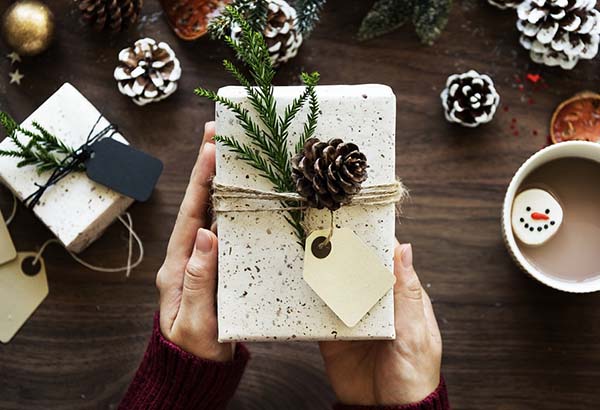 Giving gifts with advocacies behind them enables one to multiply the blessings.
LIST: 5 gifts that give back
(philstar.com) - December 13, 2017 - 5:08am
MANILA, Philippines — Christmas, as it has been said, is the "season of giving."
Giving gifts with advocacies behind them enables one to multiply the blessings — first, for the brand and its employees; second, to your gift's recipient; and third, to the beneficiaries of charities for every goods and services availed.
For those looking for exchange gift ideas, take cue from the following brands that spread good tidings and give back to the community.
Pro-poor and natural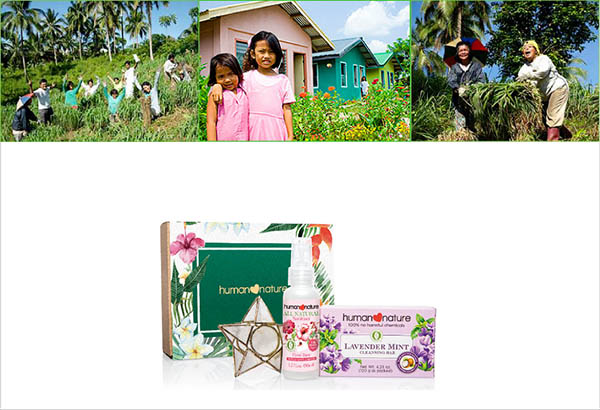 Part of the proceeds from Human Nature's products goes to Filipino farming communities.
This Christmas, proudly Filipino brand Human Nature offers gift sets containing products made of ingredients that can be grown in the Philippines and only include other ingredients if there are no local alternatives.
"We prioritize Filipino suppliers whenever possible to help make our local economy stronger. The Philippines is so rich in natural resources and talent... with a little more love of country from the business world, we can pave our way towards becoming a first-world nation," the company says in its website.
For every purchase of the gift set, a portion goes to the company's Filipino farmer sources as well as to its partner foundation, Gawad Kalinga, which envisions an end to poverty for five million Filipino families by year 2024 through its three-phase development model: social justice, social artistry and social transformation. As soon as GK farming villages are capable of producing Human Nature ingredients to the highest standards, they are equipped and empowered to grow more world-class ingredients to supply not only the community and the brand, but also the rest of the world.
The journal that gives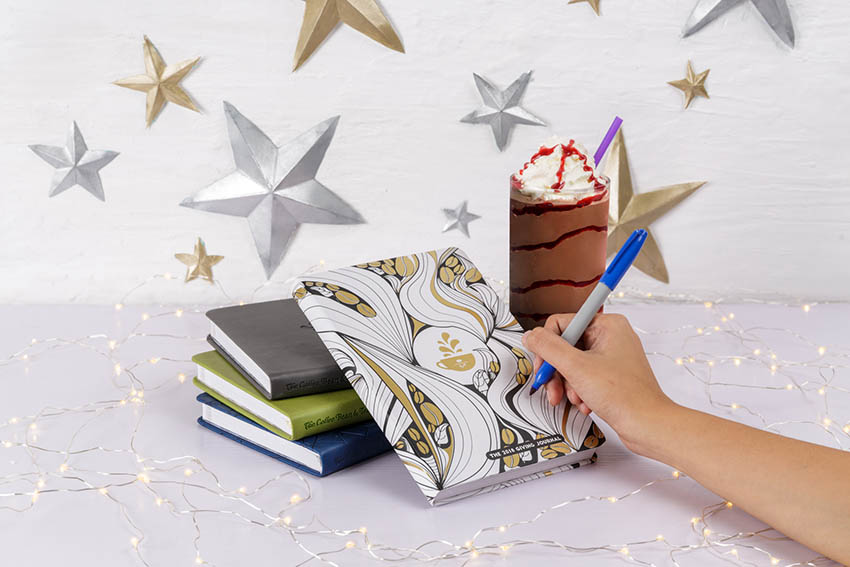 Enjoy CBTL's new Double Chocolate strawberry, blueberry, and raspberry drinks with the new Giving Journal for the benefit of Real LIFE student scholars.
As holiday cheer begins to fill the air and traditions come alive, so are hearts called upon by the true message of Christmas.
Now on its 10th year of the Giving Journal, The Coffee Bean & Tea Leaf celebrates its journey of giving through the years with a central theme: "Leave a legacy." The brand dedicates its 10th year to its purpose - to empower each individual to live excellently and purposefully by living a life of service to others.
They believe that each person has a responsibility to leave a legacy of profound good, impacting the lives of others, and that is why for 2018, the brand encourages its community to not only ask questions such as "What do I want to do?" Or "What are my goals?" but instead, to ask one's self "What are my roles?" and "What does the world need from me?" As we set our hearts on another year, the brand's hopeful mission is this: to enable its community to expand their vision by including others.
Every word in each page of the Giving Journal is thoughtfully written, meant to enable its readers to reflect on their life's purpose. As a socially-responsible company, the legacy CBTL hopes to leave behind is one that transforms lives and communities for the better. With a vision of multiplying its impact for its fellow Filipinos, it calls upon its own network of team members and customers to do the same. Every year, those who partake in the holiday tradition of the company by supporting their Giving Journal initiative is able to help live out the legacy of the Real LIFE Foundation, the direct beneficiary of the Giving Journal.
The Real LIFE Foundation exists to serve the poor in the Philippines by providing opportunities for educational assistance and holistic development. Since established, Real LIFE has not only allowed over 300 scholars from all over the country to earn a university degree, it has more importantly empowered these scholars to meaningfully impact the lives of others as productive change agents for good, much in the as way their own lives have been changed. Through the tremendous support we receive each year for our Giving Journal campaign, we have been able to directly support the Real LIFE Foundation, producing over 40 graduates- a number the company commits to growing through the years as it sustains its efforts in nation building.
Advancing agriculture among the youth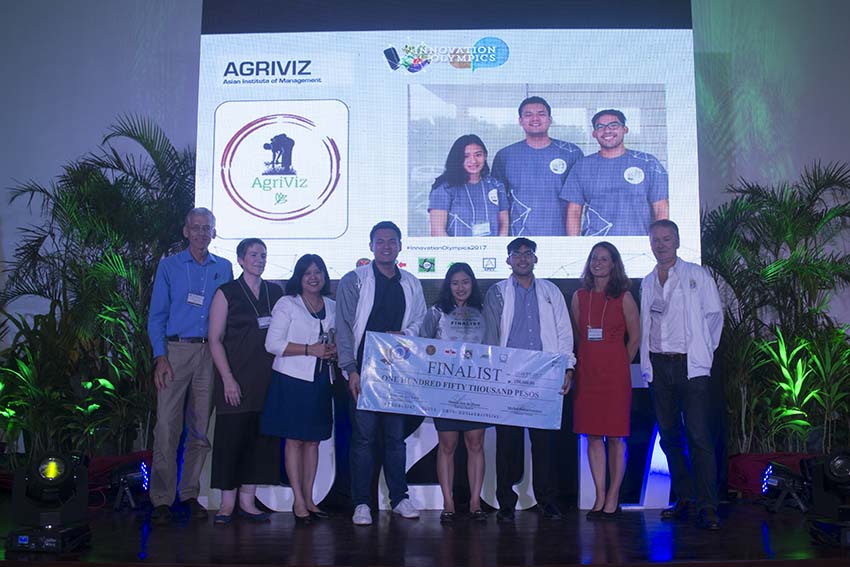 East-West Seed Innovation Olympics winners.
An online platform that hopes to transform smallholder farmers to agri-preneurs. A solar-powered multi-crop dryer for food processing that could provide vegetable farmers an additional income source and cut post-harvest loss. A technological contraption that utilizes different sensors and data to inform the farmer about the details of his vegetable farm through SMS or text messaging.
These were the top three innovative ideas that emerged as the big winners in yesterday's East-West Seed (EWS) Innovation Olympics. Dubbed as the "hackathon" of agriculture, the EWS Innovation Olympics is a competition that challenges the next generation of leaders to develop new technologies to increase productivity of vegetable farmers.
Team Agriviz of the the Asian Institute of Management (AIM) wants to create an agricultural e-commerce platform that aims to incorporate data analytics and disseminate information to improve the productivity and profitability of Filipino vegetable farmers. Their e-magsasaka business model converts farmers' mindset to being market-driven rather than production-driven.
Team i-Agri Ventures of UP Los Banos effectively defended their innovative idea of a "multi-crop dryer" that hopes to significantly increase farmers' revenue by increasing the market value of thee crop and reducing post-harvest losses.
Team Oppa, also of UP Los Banos, came out with a technology that could increase the yield of farmers by as high as 87.5 percent using the very popular text messaging. Their contraption makes use of the weather, predicting rain pattern and effectively informs the farmers farm information in 30 seconds which normally takes two to three hours.
Teams Agriviz, i-Agri Ventures and Oppa bested out seven other student groups who vied for the top 3 positions and the honor of implementing their innovative ideas with an initial seed money of P150,000. For 120 days, they will implement their project in their selected farming community.
In January 2018, the team with the project that exemplified entrepreneurial innovation and made the most significant impact in their adopted farming community will be declared as the EWS Innovation Olympics Grand Champion and receive PhP 250,000 cash prize.
East-West Seed, established in 1982 as the first integrated vegetable company here in the Philippines, celebrates its anniversary this year with the theme, "Growing Opportunities." "When my father, Dutch seedsman Simon Groot put up East-West Seed with Filipino seed trader, Benito Domingo, in 1982, in a humble 5-hectare lot in Lipa City, they had a common vision--to help smallholder farmers increase their income by providing high-quality seeds and training them on more productive and sustainable vegetable farming techniques," said Maaike Groot, Public Affairs Manager of East-West Seed.
To date, the company has trained and enabled 46,782 smallholder farmers on proper vegetable farming techniques.
"Farmers represent the 2nd poorest sector in our country and it is so sad that because of this, our young people shy away from pursuing a career in agriculture. What people do not know is that vegetable farming is a lucrative profession and could be a key for our people to get out of poverty. But we need to address several challenges which we, at East-West Seed, continue to help," adds Dr. Mary Ann Sayoc, Public Affairs Lead of the company.
The major challenge, Sayoc adds, is that farming practices in the country are outdated and majority of the farmers are yet to adopt modern techniques which makes farming labor intensive and unsustainable.
To help in addressing this, the company launched the Innovation Olympics this 2017 as part of their 35th anniversary celebration.
"Through the Innovation Olympics, we harness the minds of the youth to come up with their own innovative technological intervention. Students from different multiple backgrounds come up with sustainable solutions to improve productivity in vegetable farming, effectively addressing two major farming concerns: integration of technological innovations to improve vegetable production and to inspire the youth to consider farming as a professional goal and be ambassadors of modern day agriculture," said Martin Hinlo, Project Lead of Innovation Olympics.
Hinlo added that Innovation Olympics started out as an idea to create a project founded on "learning and innovation," which is one of the core values of East-West Seed.
That "idea" blossomed into a 4-day Innovation Week for the young innovators to perfect their technological ideas under the mentorship of experts and the eventual implementation of these bright ideas in select farming communities.
"At the end of the day, this all goes back to how East-West Seed as a company aim and work for the continuous development of vegetable farming in the Philippines, one seed, one farmer at a time," Hinlo said.
Teaching people how to fish

L'Oréal Foundation officials and scholars.
Seventy-five women from Barangay Sto. Nino in Marikina City will receive skills training in hairdressing from a team of hair professionals this year as part of L'Oreal Philippines' "Beauty for a Better Life" program developed to gift underprivileged communities with a free, international and high-quality training. The program will take trainees through three months of classes capped by an internship at a Metro Manila salon.
Led by the L'Oréal Foundation and implemented in different countries, "Beauty for a Better Life" is one of the foundation's key programs to help women in difficult situations regain their dignity, humanity, and femininity and help them reintegrate into society. Philippines becomes the 26th country in the worldwide line-up of the company's subsidiaries that implement the global program.
"Fulfilling our role as a great citizen, we believe that beauty has the power to change lives. Beauty contributes to feeling better and living better, and gives women that extra boost of confidence they need to truly feel their best. But in a deeper way, beauty can positively impact and improve lives through programs like 'Beauty for a Better Life' which, beyond uplifting spirits, accompanies women on the path to employment," explains Carmel Valencia, L'Oréal Philippines Corporate Communication Manager.
"Confidence can be like a light at the end of the tunnel for women who have encountered difficult situations in their lives. We believe that education provides the freedom to choose and build one's future. Conscious that a large segment of the local population in the Philippines live below the poverty level, the foundation and the brand have made it our mission to redefine how beauty can impact the quality of life in these areas, not just through the brands that we carry but also through new avenues that offer a better tomorrow."
A call for responsible traveling and surfing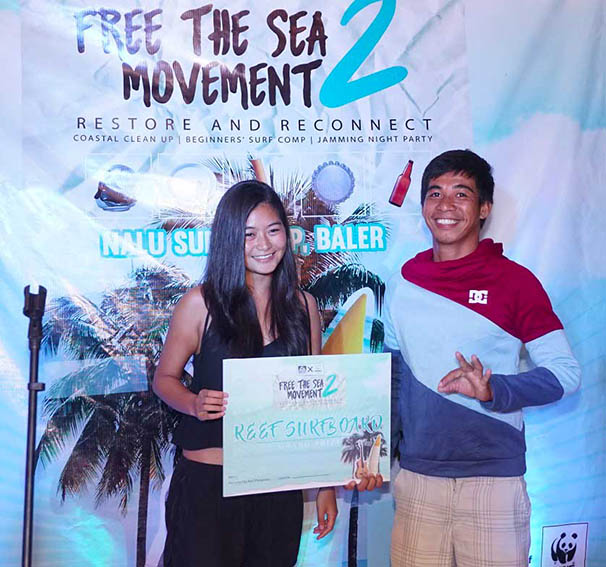 Winner of Reef's 'Free the Sea Movement' contest.
Reef, a surf and lifestyle brand known worldwide, continues to promote responsible travel and environmental conservation with a fun-filled weekend in Baler for the "Free the Sea Movement 2" last September 29 until October 1.
In partnership with WWF Philippines, Free the Sea Movement 2 was set in Baler, Aurora, one of the country's top hotspots for surfing. The three-day event treated guests to a slew of fun activities that had them experience the waves and beauty of Sabang Beach.
"Free the Sea Movement 2" opened with a coastal clean-up and talk from Ruel Barte of WWF Philippines on sustainable tourism, a cause near and dear to Reef's heart as it is in line with Reef's global humanitarian outreach campaign "We Heart."
"As travelers, we may be just passing through other beaches and cities but through our 'We Heart' campaign, we want to educate people on the importance of leaving a positive impact on the local communities we visit. With more and more travelers discovering the beauty of our islands and with the rise of local tourism, now is a good time for us to educate people on the environmental impact tourism has and how we all need to work together maintain our beaches so people can continue to enjoy them for years to come," Marnelli Gaerlan, Marketing Head for Reef, shared.
The company spearheaded the coastal clean-up together with WWF, Surfari Philippines and, volunteers to remove wastes and objects that were not naturally part of the beauty of Sabang Beach.
"Baler was the perfect setting for us to promote responsible travel and environmental conservation, while at the same time, giving everyone a taste of what they can enjoy if we remember to care of our beaches – which is delicious local food and music, white beaches, clear water and of course, gigantic waves and surfing like no other!" Gaerlan said.
— Deni Rose M. Afinidad-Bernardo