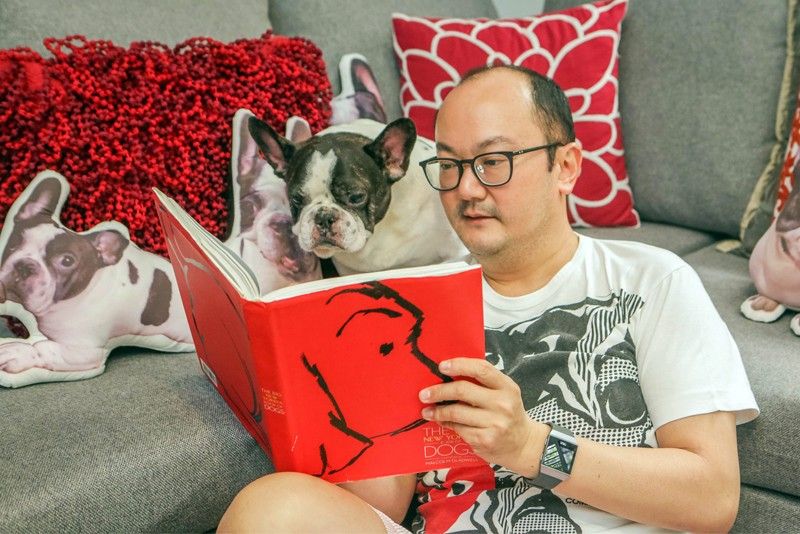 "Never would I have believed that a dog could love me for me than himself if I didn't have a dog. More than pets, they are companions. Having one brings so much joy but losing one brings so much pain." says author and dog-lover Pepper Teehankee.
Photos by Geremy Pintolo
Why I can't live without Pierre and Max
MANILA, Philippines — Humorist Josh Billings once said, "A dog is the only thing on earth that loves you more than he loves himself." Never would I have believed that if I didn't have a dog. More than pets, they are companions. Having one brings so much joy but losing one brings so much pain.
I never wanted to have another dog for a long time because of the hurt that comes with losing one. That all changed when my sister's friend, Gingerly Enage, offered us one of her French bulldog puppies. I saw the photo of the puppies and there was a black-and-white French bulldog then known as Oreo. Gingerly offered to give me one of the puppies, but I felt drawn to Oreo. She finally relented and gave me the puppy I wanted. I now call him Pierre.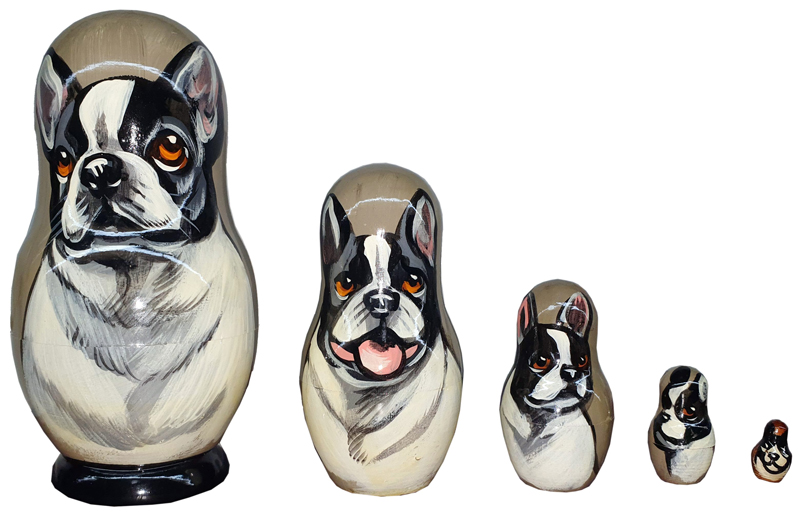 Matryoshka or Russian nesting dolls bearing a Pierre look alike given by my dear friend Margarita Locsin Chan from her recent trip to Russia
Pierre is the first to greet me whenever I get home. This dog gives me the feeling of being the most important person on earth. On the other hand, leaving the house is quite difficult, since Pierre always has this sad look on his face, but I have to realize that all French bulldogs, or "Frenchies," as they are fondly called, have that sad, doe-eyed look all the time.
A bundle of cuteness, Pierre is spoiled by everyone at home. So many people give him treats at different times that he now resembles a little pig. Just being with him or even just seeing him already makes me happy, and apparently he gives the same feeling to my friends who meet him, since they shower me with so many gifts with Frenchies on them. I have bags, pens, a shower curtain, bed linen, pillow covers, small carpets, magnets, notepads, and even a matryoshka (Russian nesting doll) with Pierre's resemblance on it! Some of my friends, in a Freudian way, call me Pierre, and call Pierre, Pepper!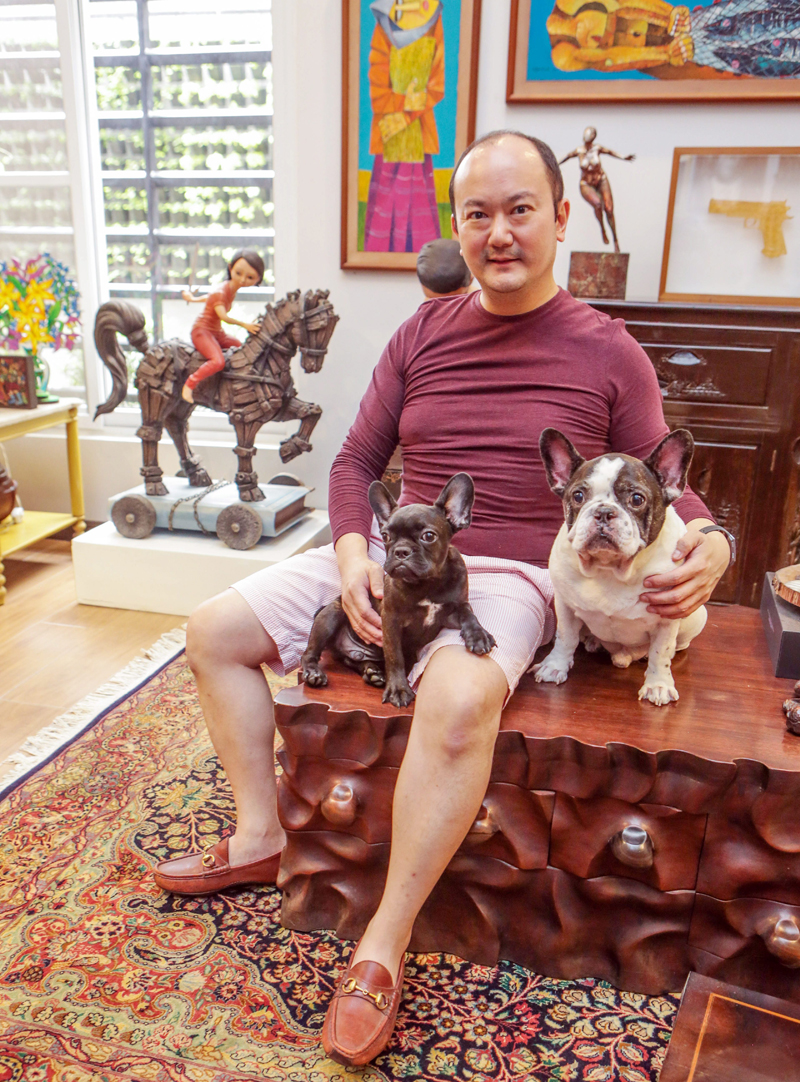 A house of pets: With Pepper are Max and Pierre. The horse sculpture is by Joy Mallari, the woman sculpture by Daniel dela Cruz. We are sitting on a table made by Filipino sculptor Benji Reyes.
Pierre is spoiled. He has a bed and water bowl in every room of the house. He also has quite an impressive collection of his portraits (they are actually based on him and not just a lookalike dog!) made by my local and foreign artists. Some were given, some were commissioned, but a visit to our house wouldn't be complete without seeing this collection, which now has reached 43 portraits.
I can't imagine life without Pierre. He sleeps with me and stays by me when I watch TV or work on the computer. He is constantly by my side, whether I'm happy or sad. When asleep, Pierre often checks if I'm there, and when he wakes up from his sleep and sees I'm around, he'll go straight back to sleep; otherwise he'll get up and look for me.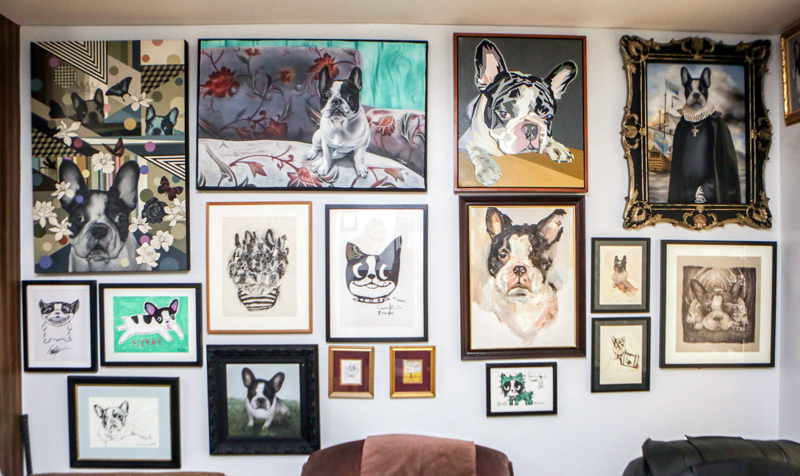 A wall that partially holds some of Pierre's commisioned portraits: Works by Filipino contemporary artists Martin Honasan, Mark Arcamo, Yeo Kaa, Arnica Acantillado, Johanna Helmuth, Lawrence Borsoto, Bree Jonson, Lui Gonzalez, Lui Manaig, and Sayid Cedicol. Also seen are works by American artist Ron English and Italian artist Simone Legno, who created the Tokidoki brand.
Recently, I decided to get another Frenchie so that Pierre would have a playmate. My good friend Cris Albert got me an adorable puppy I named Max. This new and very hyper little bundle of joy has taken an immediate liking to Pierre but sadly, Pierre isn't too fond of Max… yet! I guess Pierre will have to get used to not being the only dog anymore (though Pierre grew up with a Yorkshire terrier and a Chihuahua for six years but both have passed away).
I believe it will take time for Pierre to get used to having Max around. They do play together once in a while. Max is still small and one whom Pierre can bully (for now), but when they are the same size, I hope they will be playing together already. For now, I have to be there to supervise them while they play together, and make sure that Max not annoy Pierre and that Pierre will not try to sit on Max and crush him!
With Pierre and Max around, life is good!