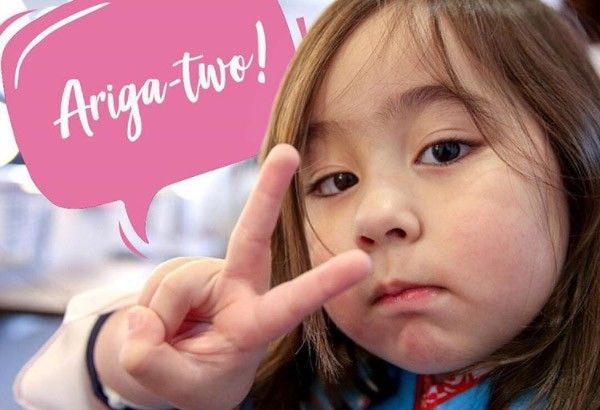 Instagram star Scarlet Snow Belo.
Screenshot from Instagram/Scarlet Snow Belo
Celebrities react to Scarlet Snow's crying over butchered lechon
MANILA, Philippines — Internet sensation Scarlet Snow Belo captured the hearts of netizens anew after her mother, celebrity cosmetic doctor Vicki Belo posted on Instagram a video of the child wonder crying over butchered "lechon."
In the 47-second video, Scarlet can be seen being carried by her nanny while complaining to her dad, cosmetic doctor Hayden Kho Jr., and mom Vicki about the "kuya" who is "hurting" the lechon.
"I'm gonna tell kuya not to… Oh he's hurting the pig again," Scarlet told her parents.
Then they went to the guy who was slicing the lechon. Afterwards, Scarlet began to cry wildly.
Vicki captioned the video "@scarletsnowbelo is so heart broken when she saw the lechon, #animallovers."
The video now has over 500,000 views and about 2,500 comments.
Netizens, including celebrities, cannot help but try to appease the distraught kid.
Kapuso actress Janine Gutierrez commented: "Wawa!!! So cuuuuute!!!!".
Meanwhile, "24 Oras" showbiz newscaster Iya Vilania commented: "Awww… poor darling!"
Some netizens can relate to the video as they claimed their kids also cry when a pig is being killed; the kids thought it was their favorite cartoon character, Peppa Pig.