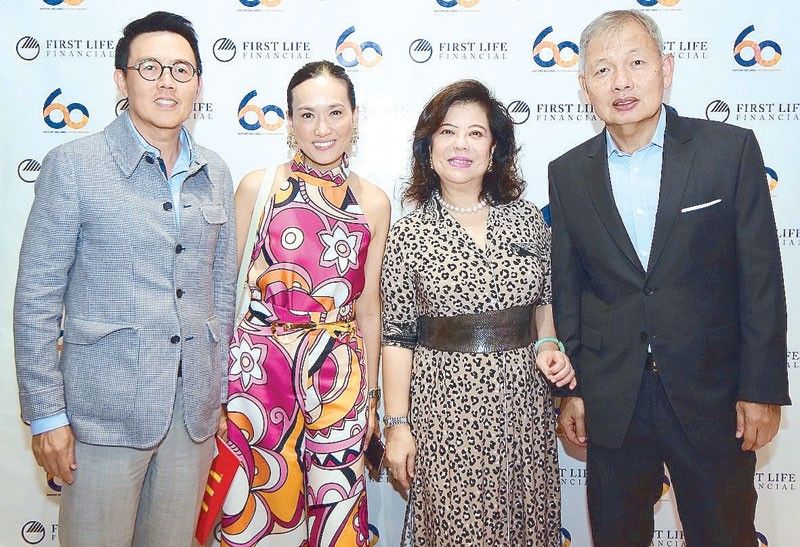 Golden Arches Development Corporation president and CEO Kenneth Yang and wife Cindy with First Life Financial Co., Inc. president and CEO Peter Coyiuto and wife Elena
STAR/ File
A collaboration between giants
First Life Financial Co., Inc. (First Life), led by its resilient president and CEO Peter Coyiuto, continues to provide the best financial advice to Filipino families and maintain a leading position among life insurers in the Philippines, even amid these trying financial times, giving clients a more secure future and our economy a much needed boost.
First Life, in collaboration with Golden Arches Development Corporation, held the "Love Ko 'To: A Journey from Tradition to Innovation" business forum at Casa Bella Showroom in Makati City, with Golden Arches Development Corporation president and CEO Kenneth Yang as special guest speaker.
McDonald's Philippines has been in business for almost 40 years and Kenneth Yang shared some nuggets of wisdom they have learned throughout the years.
"When people ask what's the secret or the formula for success, I just like to share that it's really about putting the customer at the center of everything you do," he shared.
He also said that they believe in the importance of being a positive force in the communities they operate in. The forum was a reminder that, indeed, when businesses are properly handled in challenging seasons, they can contribute significantly to our society.