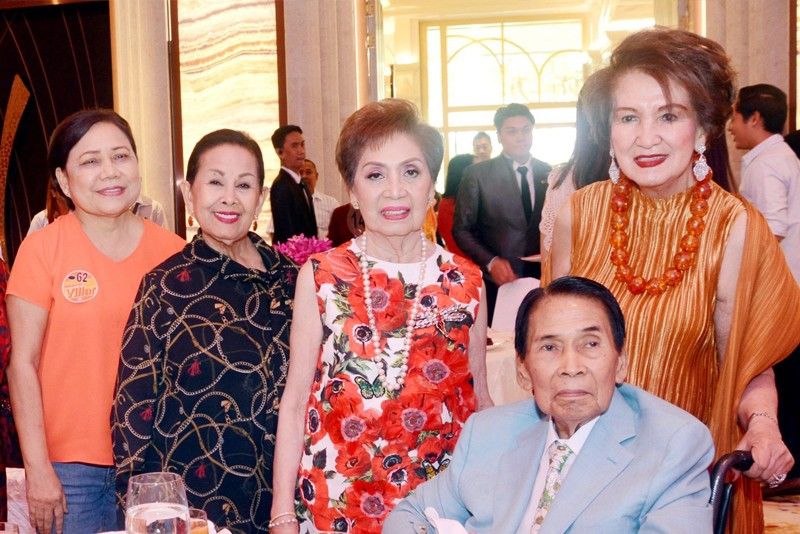 (Seated) Okada Manila chairman lawyer Manuel "Lolong" Lazaro with (standing) Senator Cynthia Villar, Dr. Elenita Binay, celebrator Rose Lazaro and Nene Leonor
OH YES, IT'S JOHNNY!
-
Johnny Litton
(The Philippine Star) - September 14, 2019 - 12:00am
The lovely and charming Rose Lazaro, recently celebrated her birthday at the Grand Ballroom of Okada Manila. Attended by her loving husband Okada Manila chairman lawyer Manuel "Lolong" Lazaro, their children and grandchildren, and countless of their lifelong friends from the diplomatic, government and business sectors, the event was a fitting celebration for the beloved wife and mother.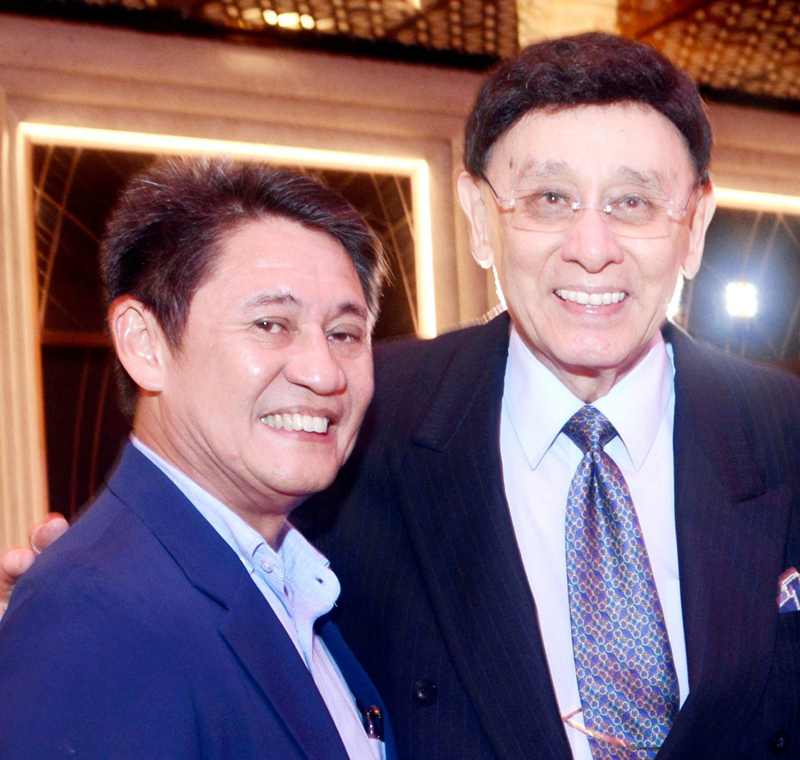 Chuck Lazaro with author Johnny Litton
The venue was adorned with thousands of roses in different shades of red and deep pink.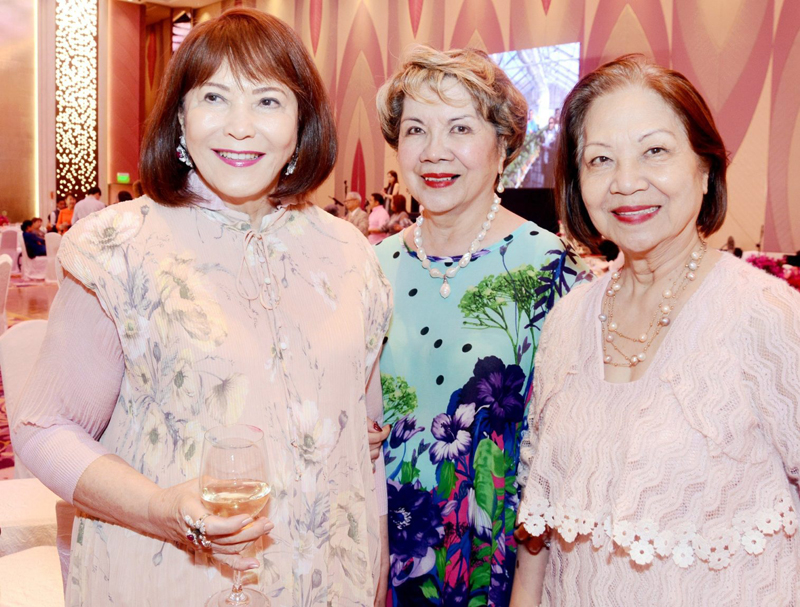 Consul of Guatemala Mellie Ablaza, Rosie Castro and Linda Venago
The celebrator, known for her openness, warmth, and passion for reaching out to those in need, also spoke about staying young despite the years – by letting good things flow from within and by radiating kindness, consideration, understanding and compassion towards others every day.
A Golden Gift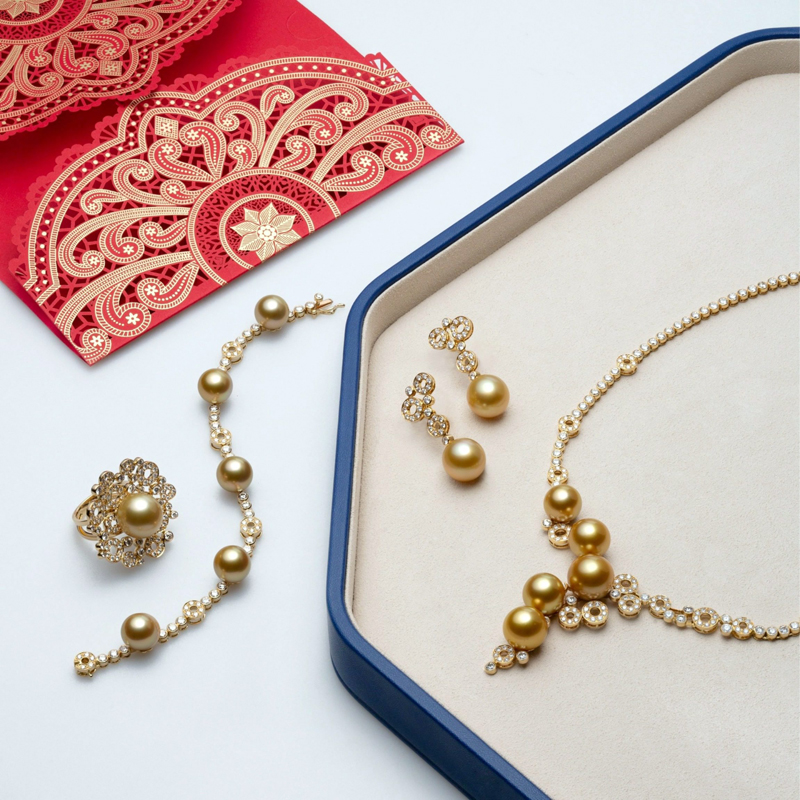 The Bollicine ring, bracelet, earrings and necklace
International luxury brand Jewelmer, under the remarkable leadership of notable businessmen group chairman Manuel Cojuangco and group president and CEO Jacques Branellec, continues to pay tribute to time-honored traditions. Ting Hun signifies the announcement of a couple's engagement and the formal meeting of their families. On this auspicious day of betrothal, Jewelmer's stunning pieces are ideal gifts that embody the energy of love, prosperity and happiness – pearl creations that herald good fortune as couples embark on their lifelong journey to love.
Frank Jun Evaristo shares with cancer patients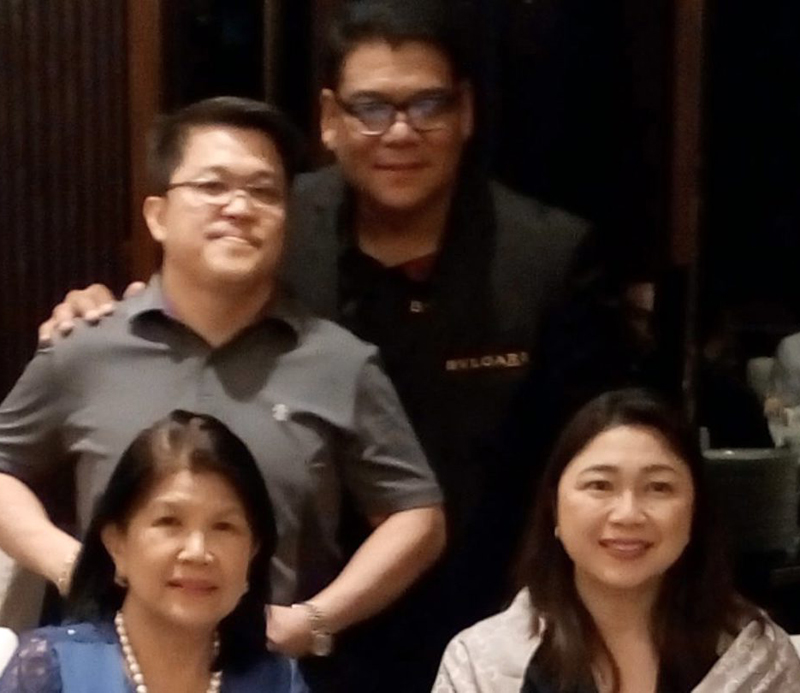 Development Bank of the Philippines' Maria Lourdes Arcenas with Taguig Rep. Lani Cayetano. Behind them are businessman Christian Avanceña and celebrant Frank Jun Evaristo.
Businessman Frank Jun Evaristo recently hosted a special thanksgiving birthday dinner for the benefit of young cancer patients at the Canton Restaurant in Shangri-La the Fort at BGC, Taguig.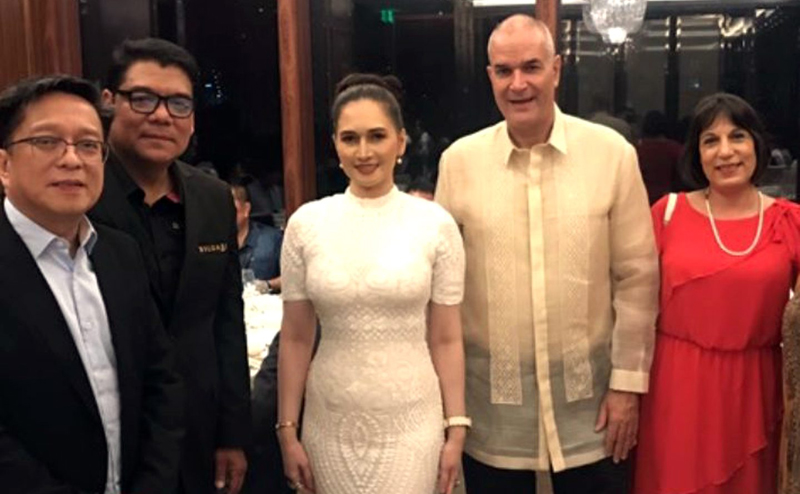 DBP's Manny Munoz, Evaristo, opera singer Kat Hipolito, Israel Ambassador to the Philippines Rafael Harpaz and Shulamit Harpaz.
Giving a brief message for the celebrant, Israel Ambassador to the Philippines Rafael Harpaz recounted that Evaristo was with President Rodrigo Duterte whom he met for the first time during the President's state visit to Israel in 2018.