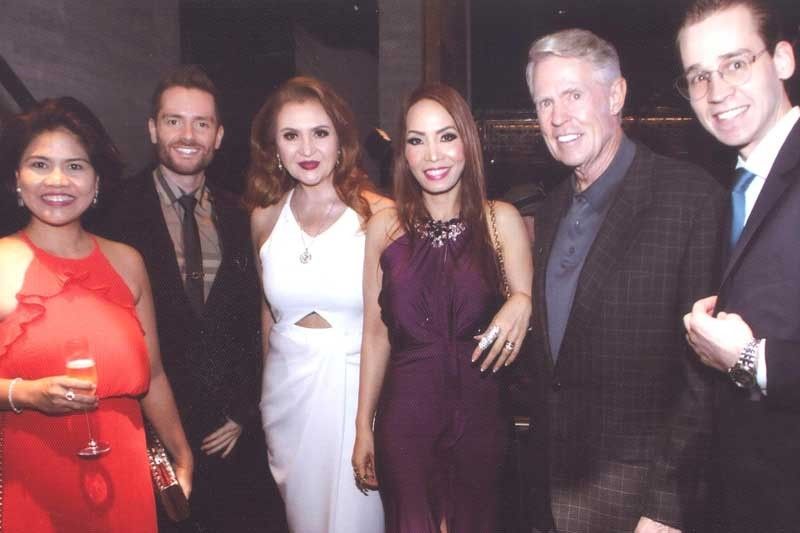 Dr. Hazel Zuellig, Thomas Gilbert, St. Peter Life Plan, Inc. chairman Dr. Mildred Vitangcol, celebrator Eimee Cragun and husband Bryant Cragun with Grand Hyatt Manila's The Peak manager Benjamin Schertzer
Eimee Reaches Greater Heights
Grand Hyatt Manila, the favorite venue for Manila's most stylish socialites and VIPs, was the destination of choice for the birthday celebration of former beauty queen Eimee Cragun. Held at The Peak, a sleek multi-level bar, music lounge and grill roof deck restaurant located on the 60th-62th floor of the five-star luxury hotel, the affair was attended by the statuesque celebrator's friends from the business and social sectors. Eimee and her guests enjoyed the evening's array of refreshing cocktails and the sumptuous cuisine as well as a fantastic selection of songs from the evening's live band.
Aficionado Grows in Taiwan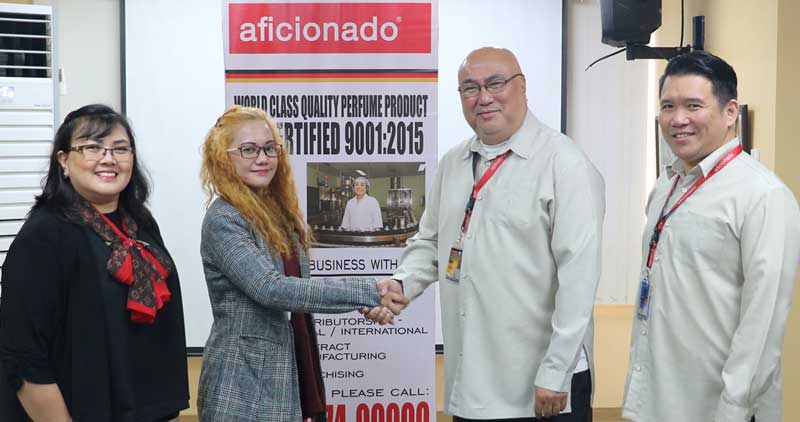 Aficionado Perfumes and Personal Care president and CEO Joel Cruz continues to lead his company towards growth as he recently renewed his partnership with Fil-Asiatico of Taiwan, Republic of China, as the exclusive distributor of Aficionado in the province. As it reaches the mainstream market, the brand keeps on growing its business in the international scene where there is a dense population of Filipinos. Seen in the photo are Aficionado Perfumes and Personal Care international sales manager Teresita Carandang, Fil-Asiatico managing director Maffie Dioquino, Aficionado Perfumes and Personal Care VP for operations Ernie Laurente and general manager Lambert Lopez. For information, visit www.aficionado.com.ph, like the Facebook page www.facebook.com/aficionadoPH or follow @aficionado_ph on Instagram.
A New Trustee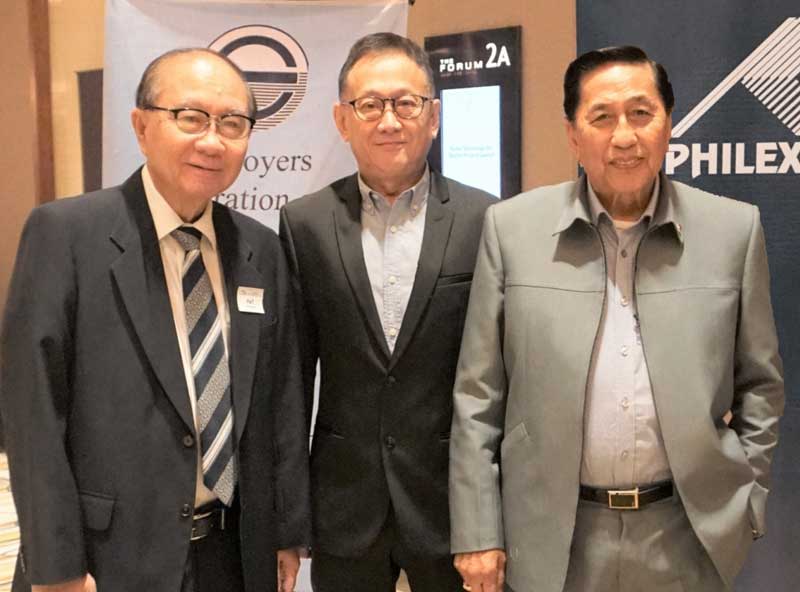 The Philippine Exporters Confederation Inc. (PHILEXPORT) appointed Robert Young as the new trustee for its textiles, yarns and fabric sector, which needs to be revived anAd redeveloped due to the increasing market demand. From the '70s to the '90s, the Philippine textile industry was one of the leaders in Asia Pacifc, with Litton Mills among others as one of the big players. Seen during the oath taking ceremony held at Solaire Resort & Casino were PHILEXPORT chairman Paterno Dizon, newly appointed trustee Robert Young and president Sergio Ortiz-Luis Jr.