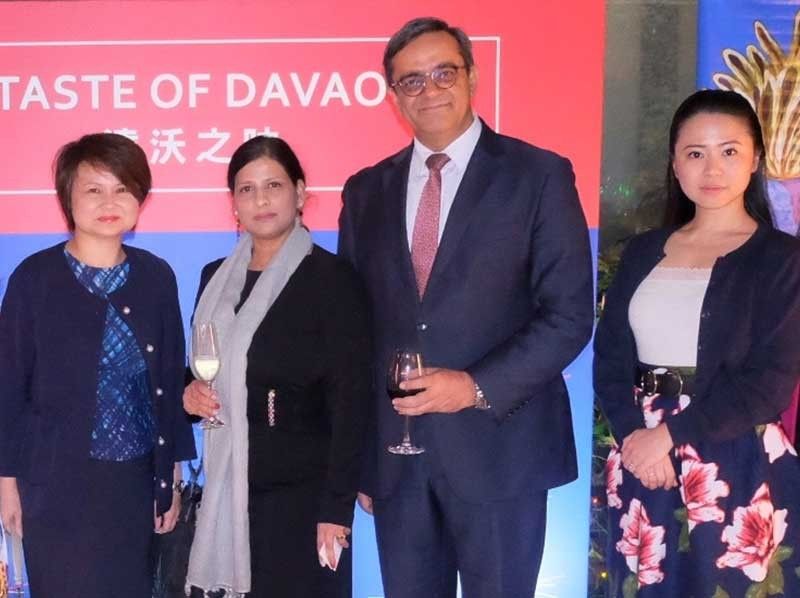 Singaporean Consul General in Hong Kong Foo Teow Lee, Hong Kong Tourism Board's Isabel Chan, Hong Kong General Chamber of Commerce Asia and Africa Committee chairman Behzad Mirzaei and Malaysian Consul General in Hong Kong Grace Teh
A taste of Davao in Hong Kong
Top-notch five-star hotel in the Crown Jewel of Mindanao Marco Polo Davao, in collaboration with Marco Polo Hongkong Hotels, Cathay Pacific and the Department of Tourism, staged "A Taste of Davao in Hong Kong."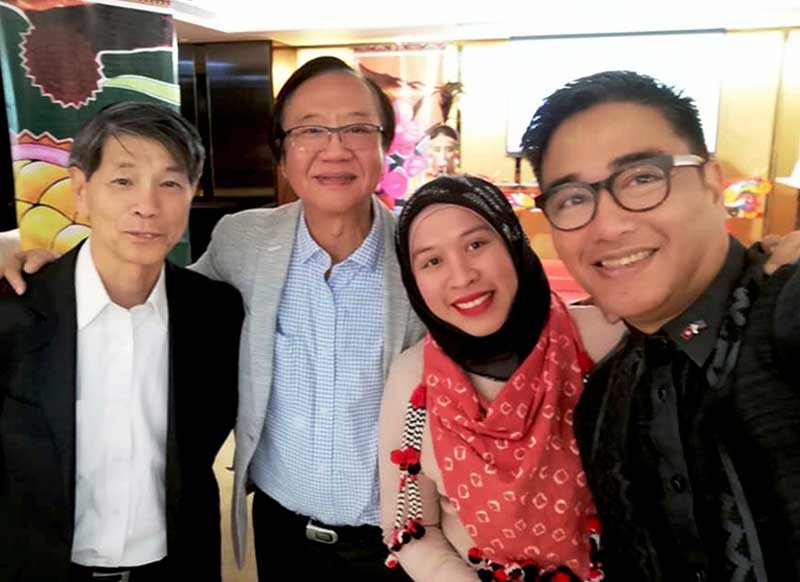 Holiday World Tours president Paul Leung, Gold Joy Travel chairman Freddy Yip, Zee Abas-Diamla and Deputy Consul General Roderico Atienz.
Spearheaded by Marco Polo Davao director of sales and marketingPearl Peralta-Maclang, the three-day culinary event showcased flavors from the eleven tribes of Davao as well as other iconic Filipino dishes at the Three on Canton restaurant within Marco Polo Gateway in Hong Kong.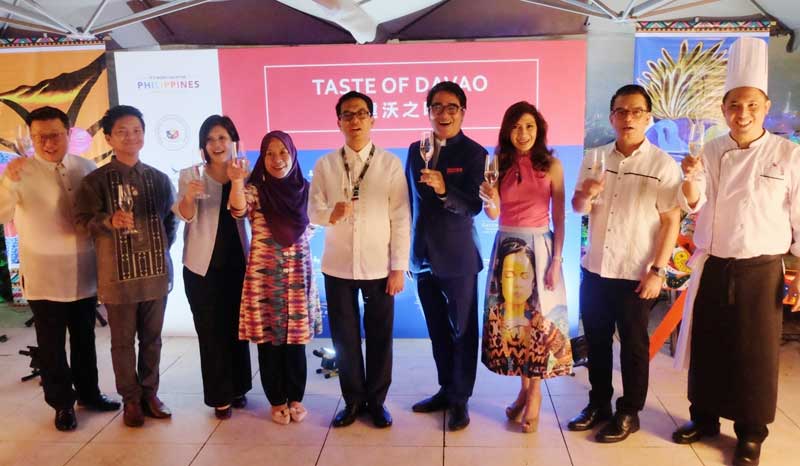 Marco Polo Hongkong general manager Dalip Singh, Philippine Tourism Development sector in-charge for Hong Kong market Ernie Teston, Cathay Pacific managing director Cindy Lee, Department of Tourism (DOT) officer-in-charge for Region 11 Zee Abas-Diamla and assistant secretary Robby Alabado, Philippine deputy consul general in Hong Kong Roderico Atienza, Marco Polo Davao director of sales and marketing Pearl Peralta-Maclang, Philippine tourism attaché Rene Reyes and Marco Polo Davao executive chef Alex Destriza.
The recipes and dishes curated by Marco Polo Davao executive chef Alex Destriza were thoroughly enjoyed by members of the consular corps, representatives from chambers of commerce and members of the media. In true Mindanaoan fashion, the event commenced with a vibrant cultural presentation by the Kalumon Performing Ensemble from Davao City.
A toast to Estela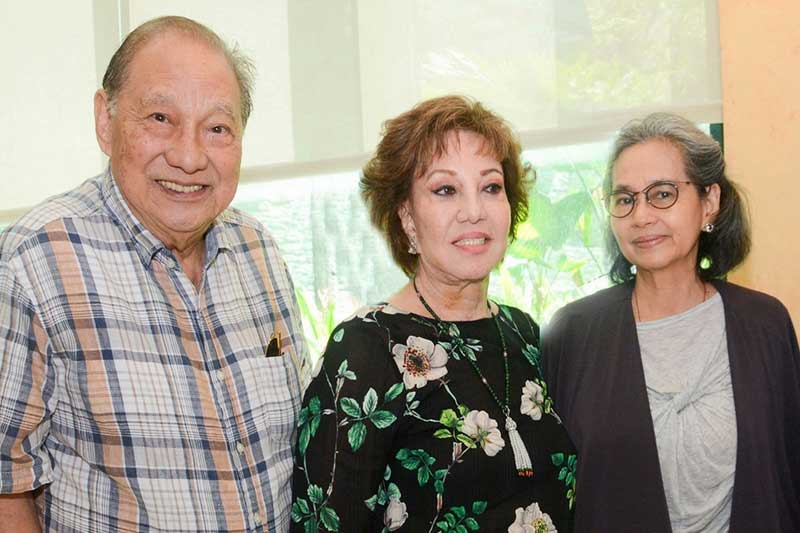 Dr. Chino and Connie Dizon with Jing Consunji Reyes.
The always generous and well-loved Estela Lopez celebrated her birthday at Chef Jessie in Rockwell, Makati City. Known for her warmth and affable spirit, the celebrator invited her former classmates from Assumption Convent, close friends, and relatives.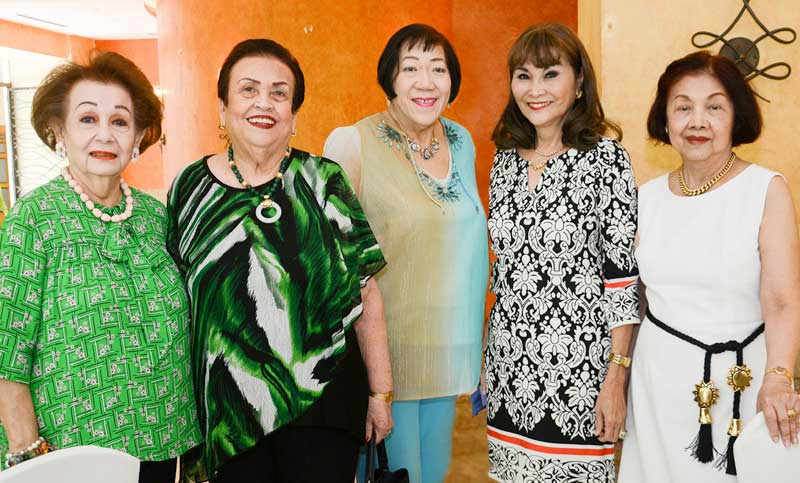 Nena Casimiro, Azun Zubiri, Celine Bautista, Annabelle Adriano and Tessie Kabigting.
The birthday girl and her guests enjoyed the afternoon's camaraderie, stimulating conversations and a sumptuous array of dishes chef Jessie Sincioco is known for.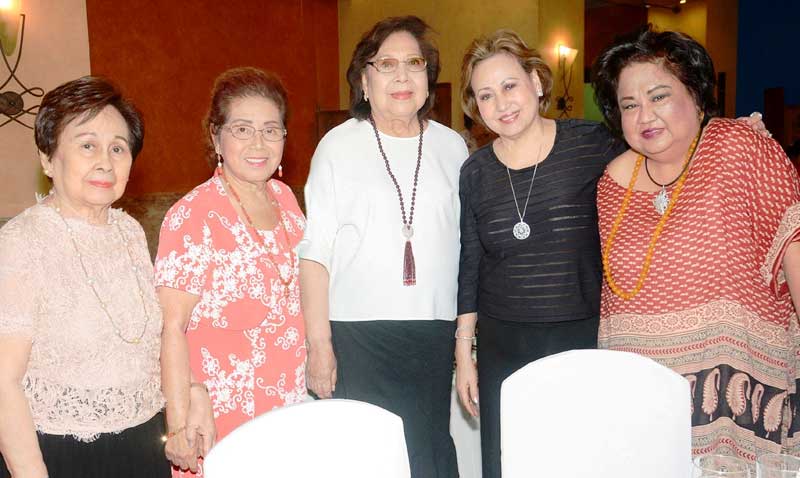 Belen Hidalgo, Nene Pe Lim, Tessie Briones, Tessie Amparo and Teody Buenaflor.