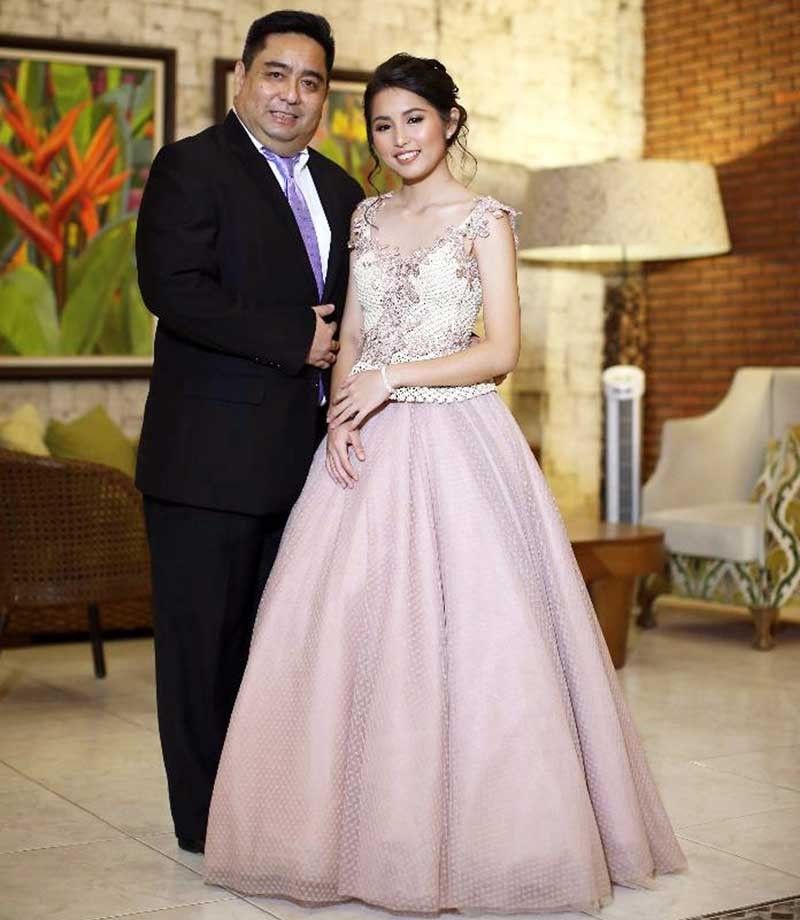 Jed Neri with lovely daughter Isabel
For an 18-year-old girl, a debut is nothing short of a fairytale come true. It is a celebration that marks her entry into maturity, signifies her first step to adulthood, and an indication that daddy's little girl is finally on the cusp of being a woman.
Isabel Neri, lovely in a dainty pink and beige tulle ballgown created by Jul Oliva, demurely made her appearance at the Glass House of Montebello Villa Hotel amid warm applause and spirited cheers by doting family, childhood friends and dear ones who all played special roles in her youth. Multi-talented that she is, Isabel immediately rendered a few popular piano pieces close to her heart that paved the way for an entertaining evening.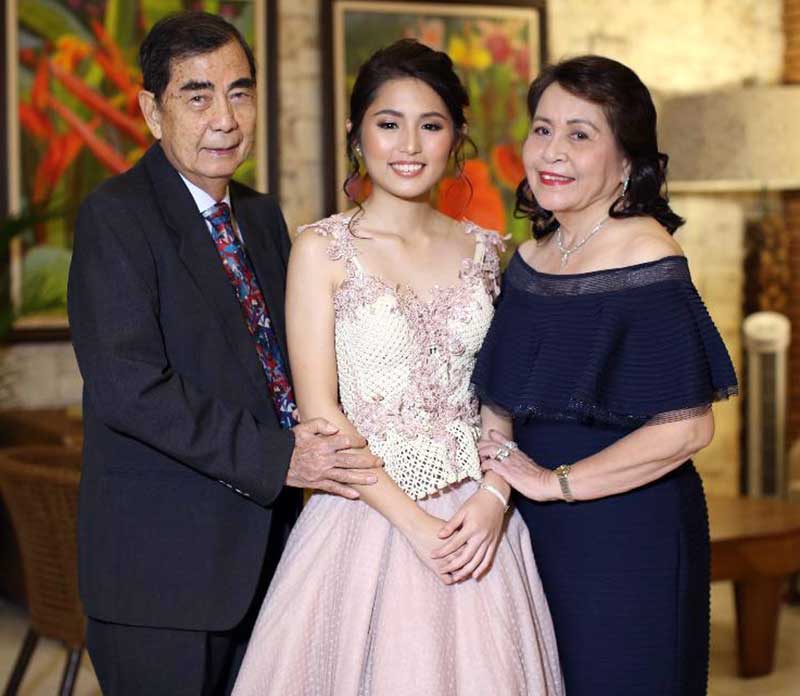 Isabel with grandparents Julius and Nelia Neri
Not too long ago dad Jed Neri played childhood games with Isabel, now the proud father in a dashing dark suit took her for a swirl for her first dance, the most loved tradition in any Filipino coming-of-age party.
Heartwarming speeches soon followed. Jed, a widower since Isabel was six and who made a conscious effort to be with her constantly, reminisced about how she has metamorphosed from a shy and fragile child to the beautiful and independent lady that she is today.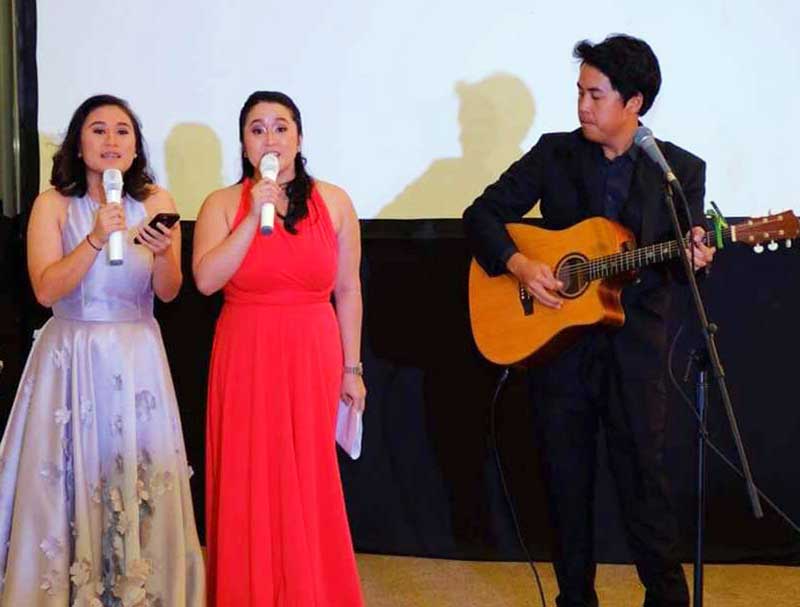 A musical number by Ines, Tiffany and Pio Neri
Dotting paternal grandma Nelia, elegant in a blue gown masterpiece by Tasashi Shoji, expressed her joy in seeing how Isabel touched so many lives with happiness that cannot be measured by any scale. Grandfather Julius beamed with approval and pride as well.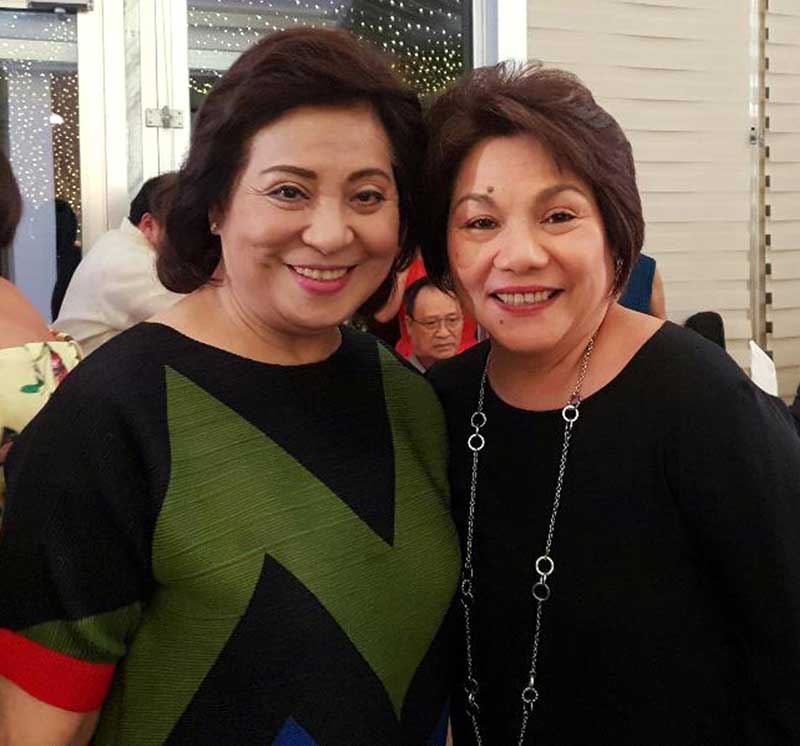 Aida Uy and Marget Villarica
Isabel's handpicked entourage of 18 close classmates and dependable friends each lighted a candle with a wish and shared brief not-so-known personal anecdotes of their experiences with the celebrant.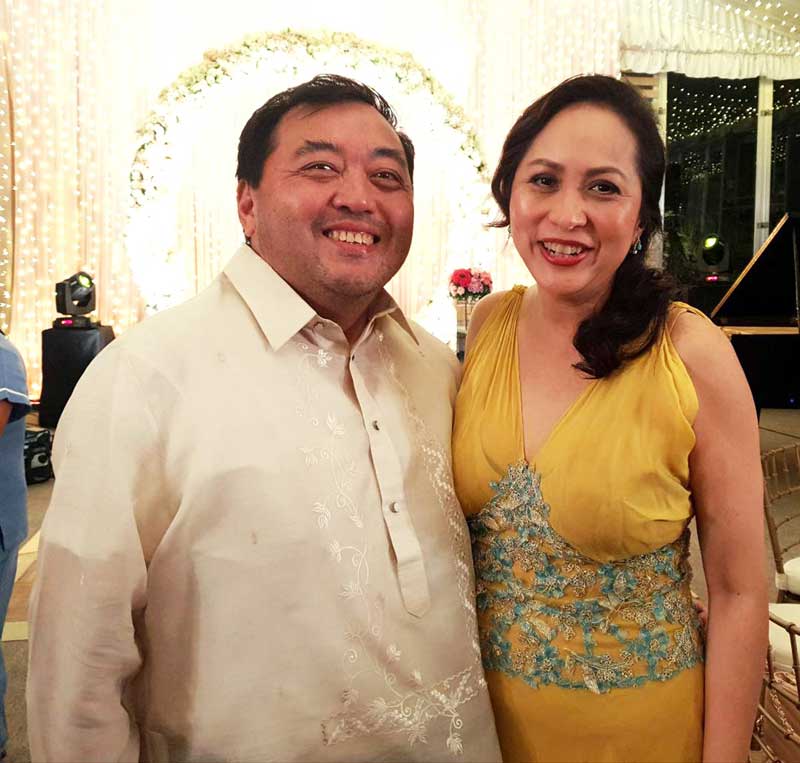 JJ and Marylou Neri
Surprise of surprises and unknown to many, most specially to Isabel, her godfather Vincent Gaton presented her with a couple of books that her loving mom, the late Ana, kept for her with the promise of surrendering them when she turned 18. This was a moving gesture that filled everyone's heart with fond memories of Ana.
To complete the customary practice, everyone joyfully sang the birthday song as Isabel blew out the three tiered fondant cake baked by Cheryl Go of Chocolate Leaf Patisserie.