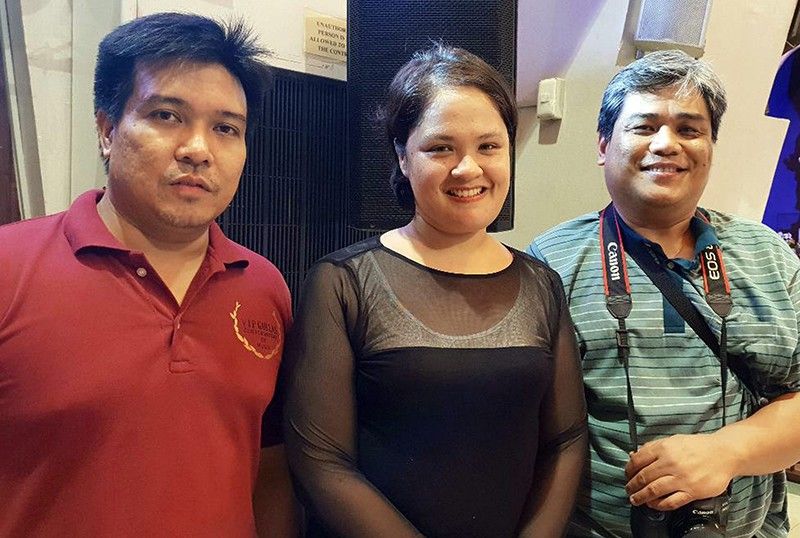 Lianne Sala, president and CEO of Sistemang Pilipino, with Aurelio Maria Rodriguez, community development director, and Jiovanni Tabada, program director
A night of music and harmony
There was no schedule for a liturgical celebration and yet there was a hush, a deafening silence that permeated at the Archdiocesan Shrine of the Most Sacred Heart of Jesus, recently.
The reason was the anticipation of a much-awaited Philippine Madrigal Singers concert billed as "Musical and Harmony with the Madz."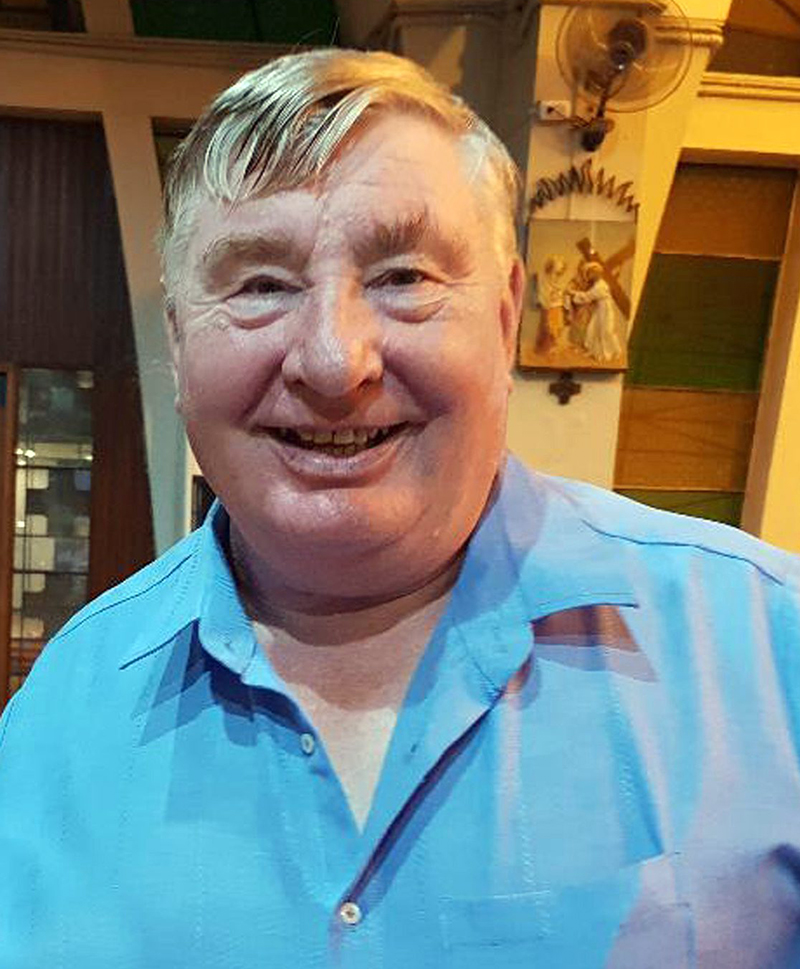 Mike Smith, supporter of Sistemang Pilipino
Inspired and nurtured by esteemed choirmaster Mark Anthony A. Carpio, the Madz, as they are known by genuine friends and loyal fans, is the country's most awarded choral group that continuously and constantly garner recognition and accolades in various prestigious competitions around the world.
The admirable Philippine ambassadors of goodwill have been declared as UNESCO's Artists for Peace for "putting their fame and influence to promote cultural diversity, intercultural dialogue and a culture of peace."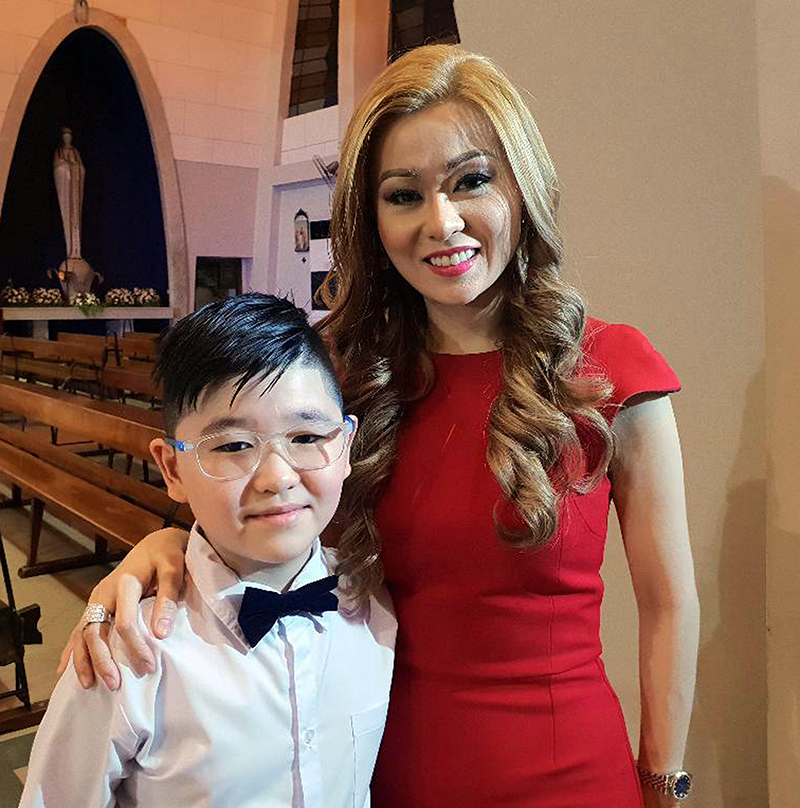 Nine-year-old pianist Matty Lim with his mom Michelle
The program showcased the virtuosity of the performers, usually arranged in their signature semi-circle set up in an excellently thought-out, mixed-bag repertoire that included the goosebump-inducing interpretation of the Prayer of Saint Francis, a compilation of romantic classics such as I'll Never Fall in Love Again and a sentimental selection of regional favorites in Tagalog, Bicolano, Cebuano and Maranao.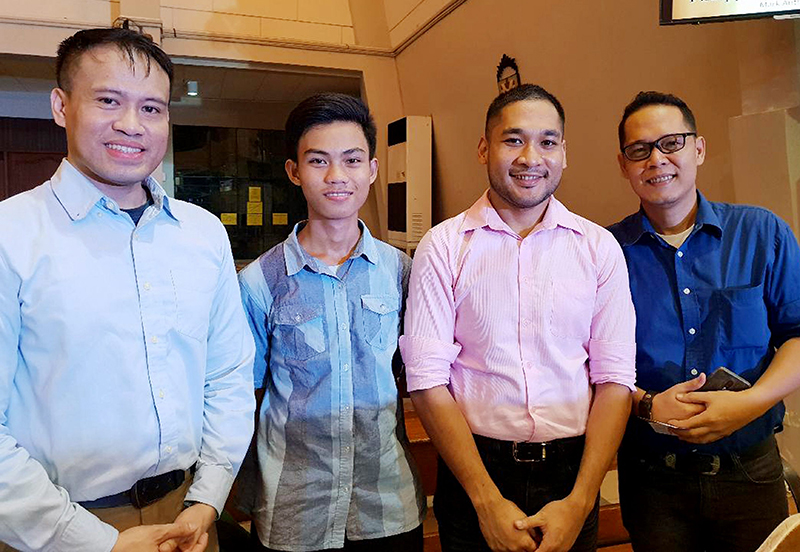 Schola Gregoriana of Cebu, Vincent Arong, Ronald Endoma, Alvin Yban?ez, Elmer Montejo
With not an empty space on every church pew, not to mention the additional chairs in the middle aisle, the well-applauded journey of musical talents likewise featured the multi-awarded Cebu Queen of Angels Choir, the Sistemang Pilipino Children's Choir and the nine-year-old piano prodigy Matty Lim, a homeschooled finalist at the Steinway and Sons Piano competition for young pianists ages 18 and under.
The beneficiary of the grand night for singing was the Sistemang Pilipino under the leadership of Lianne Sala, the organization's president and CEO.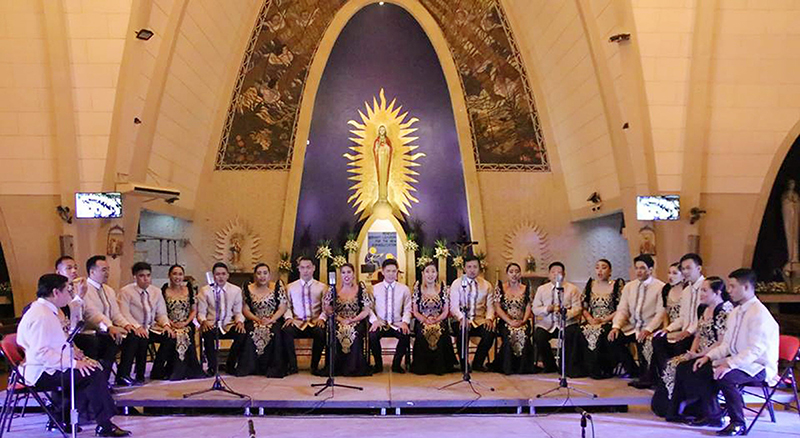 Philippine Madrigal Singers with choirmaster Mark Anthony Carpio
Sistemang Pilipino is a non-stock, non-profit organization dedicated to providing world-class music education and performance opportunities for Filipino children and youth, with a special focus on those from under-served communities. It is inspired by "El Sistema," the pioneering movement for social justice through music which begun in Venezuela in 1975 and is now present in over 40 countries around the word.