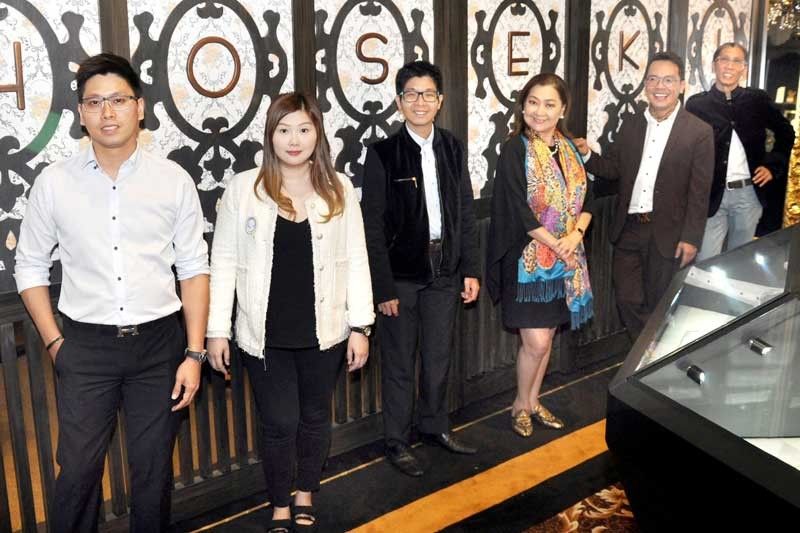 Hoseki COO Harold Co and wife CEO Grace Co, Stefan Co, Hoseki corporate affairs director Zabeth Co, partner and chief creative officer Knoi Esmane and founder Faico
High society's most glamorous jewelry enthusiasts came in droves for an afternoon of sips, snacks, and shopping as the country's premiere jewelry design authority, Hoseki, opened its new store in The Podium in Mandaluyong City. Under the leadership of visionary founder Faico, corporate affairs director Zabeth Co, partner and chief creative officer Knoi Esmane, CEO Grace Co and COO Harold Co, Hoseki has truly become the jewelry powerhouse it is today. The guests enjoyed perusing Hoseki's countless collections over the years, as well some of the more recent ones, proving that the jewelry salon will continue to evolve its impeccable craftsmanship and unique artistry. The new Hoseki store is located in the 4th level of The Podium in Ortigas Center, Mandaluyong City.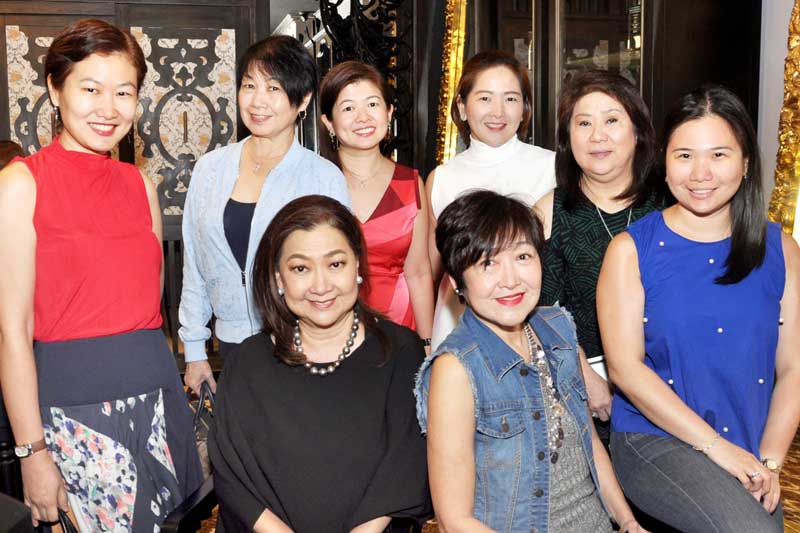 Zabeth Co, Irene Sy and Hazel Lee with (standing, from left) Jenny Dy, Diana Ang, Reena Chua, Jenn Tan Mendoza and Doris Lee
A celebration of women
Some of the most accomplished women in business and entrepreneurship came together for the Asia CEO Forum Davao held at the top-notch five-star hotel in the Crown Jewel of Mindanao, Marco Polo Davao. Led by general manager Dottie Würgler-Cronin and director of sales and marketing Pearl Peralta-Maclang, the notable ladies in attendance, including Cultural Center of the Philippines (CCP) chairman and Ballet Philippines president Margie Moran-Floirendo, Wit's Sweets and Savouries owner Wit Holganza, Gwion Solutions managing director Joanne Phillips and Asia CEO Events president Rebecca Bustamante, spoke about the lessons they have learned throughout their journey and how they got to where they are today.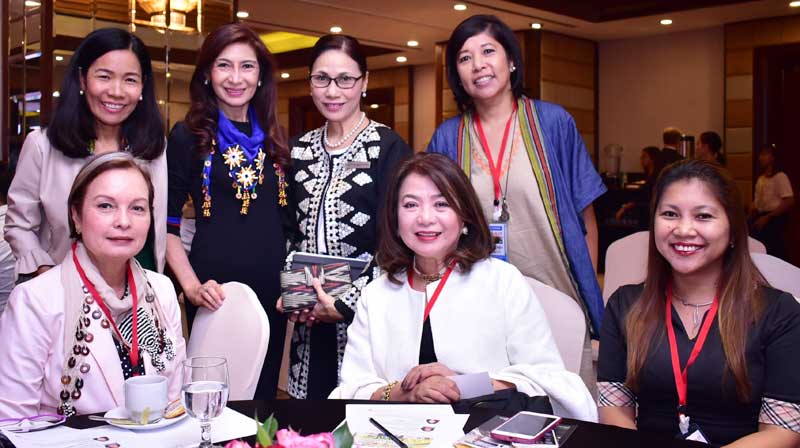 (Seated) Asia CEO Forum Davao speaker Cultural Center of the Philippines (CCP) chairman and Ballet Philippines president Margie Moran-Floirendo, Grace Decena and Asia CEO Forum Davao speaker Gwion Solutions managing director Joanne Phillips with (standing) Asia CEO Events president Rebecca Bustamante, Marco Polo Davao director of sales and marketing Pearl Peralta-Maclang and general manager Dottie Würgler-Cronin with Asia CEO Forum Davao speaker Wit's Sweets and Savouries owner Wit Holganza