Why I love the Toyota Avanza
(The Philippine Star) - August 13, 2016 - 12:00am
MANILA, Philippines - Because it is reliable, of course.
When Toyota introduced its all-new Toyota Avanza I made sure to take a trip to a dealer to check it out. This new Avanza, which is the best-selling Compact Multi- Purpose Vehicle (Compact MPV) has been remodeled with a variety of improvements in style and capabilities.
Since it was first introduced in 2006, the ever-reliable Avanza has sold over 50,000 units nationwide proving it to be the preferred choice in its segment.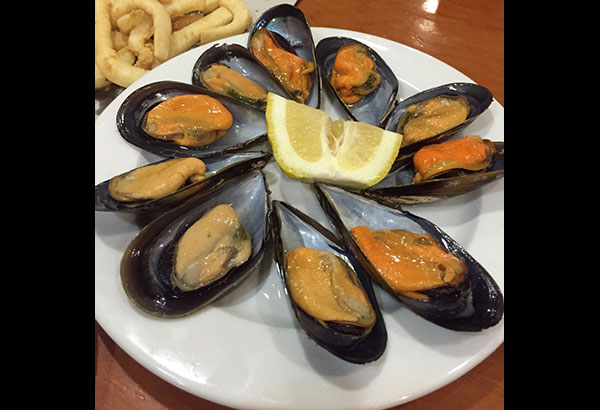 Driver's seat: The interiors of the Avanza
"In the spirit of 'Always Better Cars,' we are committed in constantly moving forward by improving and bringing changes to delight our customers. That is we bring you the remodeled and refreshed version of Toyota's compact MPV, the new Avanza," said Michinobu Sugata, former president of Toyota Motor Philippines at the launch of the Avanza at the end of 2015.
New Means Better
The Avanza is now equipped with a new engine that offers improved fuel efficiency and an enhanced level of suppressing Noise, Vibration, Harshness (NVH) for a more comfortable ride. It comes in two models — 1.5 or 1.3 liter dual VVT-I, four cylinder in-line 16-valve DOHC engine that provides a maximum output of 103hp/6,000rpm, and maximum torque of 136Nm/1600-4,200rpm.
All this means is that the Avanza not only has a more modern look, but it is better equipped to handle the driving conditions of the traffic-laden and drivers-swerving-in-and-out of their lanes in Metro Manila.
I recently got to test drive the 1.5 L model of the Avanza, and as expected, I was not disappointed. Since it was a busy workweek, as we were celebrating the 30th anniversary of The STAR, there were no out of town trips for me — just everyday driving down the uber-traffic EDSA and on to our Port Area office.
The Avanza was my BFF during the anniv week and we became oh sooo close. I was amazed at how well the Avanza performed on open stretches (although few and far between) and close call tight traffic spots on EDSA and Roxas Boulevard. For that week that I had the test unit, I was a happy camper.
For, not only did the 1.5 L engine keep me safe while maneuvering through some tight spots — the size, which is not too small, yet handy enough for me to make it through tight spaces that a bigger vehicle would have had difficulty with.
Of course, I have to add that I did fall in love with the oh-so modern look of the Avanza. Kinda reminds me of Batman. It dressed up with redesigned headlamps, grille and bumper, which have given the Avanza a more upscale appearance.
I also appreciated that the all-new Avanza has a wider stance, making it more refined but still as multi-faceted and as multi-functional. For any athlete, a wider stance means a steadier grip on the ground.
Modern Inside
As I drove the Avanza I could not help but be amazed at the upgrade of the interiors, too. With darker and more sophisticated shades of brown and gray, the Avanza certainly made me feel more comfortable inside the car.
Its meter gauge has also been elevated with an eco-indicator to help guide the driver for optimum fuel efficiency. For utmost convenience, the vehicle is now equipped with a navi-ready touchscreen display audio. As the Avanza is designed also for utility purposes, the vehicle's third row seats can be now customized through its 50-50 split tumble functionality. This allows versatility by offering more cargo space for its passengers.
Add to all these, the safety features like the anti-lock braking system with electronic brake. And, compared to its previous model, it now carries a Child Restraint System.
It was more than fun to be at the cockpit of the Avanza during the milestone celebration of The STAR. More so when we had our party at the Manila Hotel. Although, I had arrived early for the event, parking was already a problem. But, because the Avanza is a compact MPV it was easy for me to get a good parking in spite of the small space that the hotel's security guard had offered me.
I easily slid into the space. It was that easy.
The Avanza holds a very special place in my driver's heart. After all, it was the vehicle that got me to the anniv party — where I received my 15-year of service trophy and award — an achievement I am proud of. And, I will never forget that I was in the cockpit of the Avanza on the very special day.
It was indeed an awesome day for an award — and the Avanza got me there.