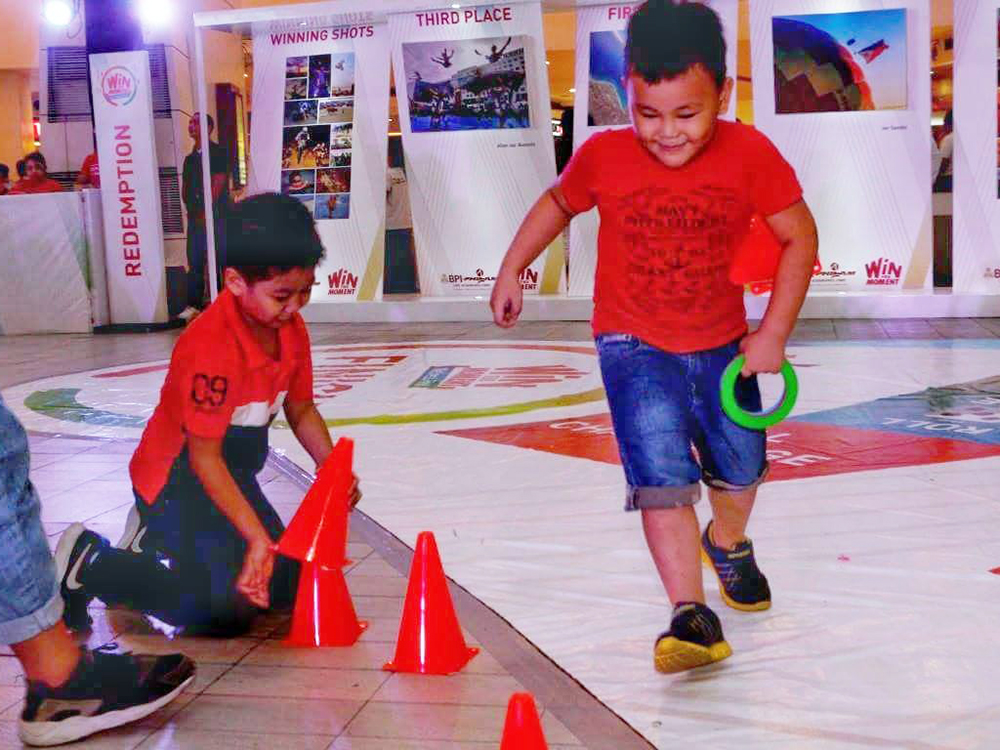 Kids join and enjoy the festivities at BPI-Philam's Win the Moment Wellness Fest. Participants are encouraged to play in a life-sized board game for cool prizes. Released
BPI-Philam offers total wellness with Win the Moment Fest
(Philstar.com) - June 29, 2017 - 6:54am
MANILA, Philippines — BPI-Philam celebrated a first as it brought to light the real meaning of wellness for Filipinos.
"We believe that total wellness is holistic and not just all physical," said Surendra Menon, CEO of BPI-Philam.
"Filipinos often forget about financial stability when it comes to wellness because the focus is just on working out and getting fit. The truth is you also need good financial health if you want to keep enjoying the life you're enjoying now. For us at the AIA Group, total wellness encompasses all aspects – physical, social, emotional, mental, and financial. It is enjoying the life that you want right now and for more years to come through a healthy lifestyle and peace of mind," Menon added.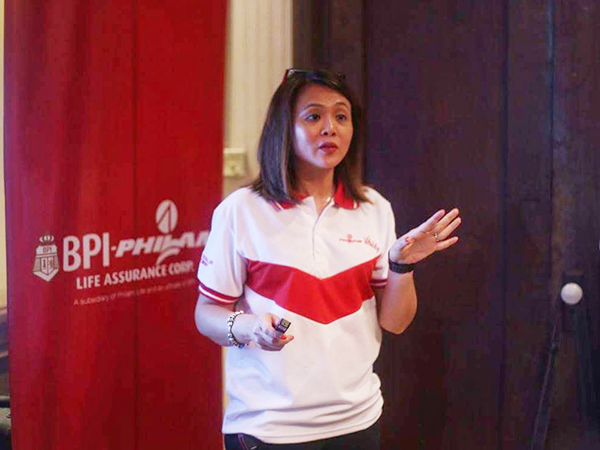 Driving home their advocacy to help their customers live well, BPI-Philam Head of Marketing, Melanie Gaite-Lopez, introduces the crowd to the PhilamVitality Active app. Released
To celebrate and promote total wellness, BPI-Philam held the Win the Moment Wellness Fest last June 24 at the Trinoma Activity Center.
The event aimed to encourage attendees to jumpstart a path to total wellness through interactive booths from partner merchants, a life-sized board game with different challenges and various talks from experts.
The first of its kind, the festival also offered free dance lessons by G-Force, a Mixxedfit class and talk about fitness by Gold's Gym, and a lot of prizes given out every hour for people who downloaded the Philam Vitality Active app.
Philam Vitality Active is a smartphone application that promotes an active lifestyle by providing rewards from partners like Globe, Grab, Agoda, Enchanted Kingdom and more simply by hitting weekly fitness goals. It is BPI-Philam's attempt to jumpstart BPI clients towards an active lifestyle.
The festival was jam-packed with discounts from brand partners: Gold's Gym, Enchanted Kingdom, Seda Hotels, Mega Sardines, Chef Tony's and Garmin.
It also celebrated the winners of the BPI-Philam photo contest earlier this year, where participants were asked to share their winning moments in life; these moments were showcased in a photo wall in the Activity Center.
To further the campaign for holistic wellness, guest speakers Dr. Didoy Lubaton and Sha Nacino shared tips on having a winning mindset and basics on financial planning, respectively.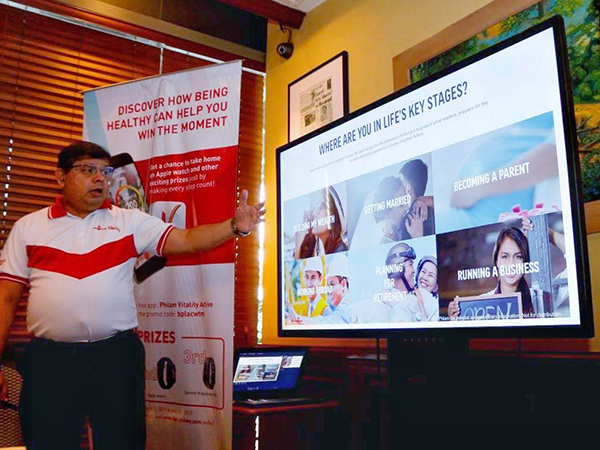 BPI-Philam CEO Surendra Menon enumerates six key moments in life where they want everyone to win. Released
The celebration was punctuated by performances of powerhouse artists KZ Tandingan and Quest, ending the fest with a moving performance of the iconic song, "Win the Moment."
Quest, who penned the now theme song of BPI-Philam, said, "This song is a dreamer's anthem. I want to empower people to fight for their right to win."
"The Win the Moment Wellness Fest is a way of BPI-Philam to encourage Filipinos to take better care of themselves and be life confident in winning their moment. When they choose to take care of themselves and take that first step to total wellness, our commitment is to help them strengthen their financial health to get them closer to achieving their dreams," concluded Menon.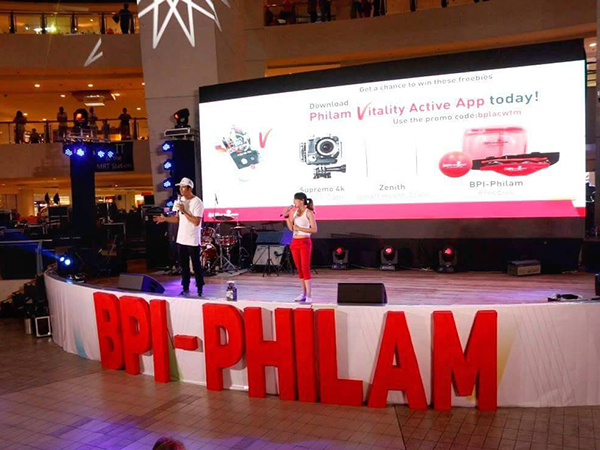 Hosts show the crowd what freebies and goodies they'll be giving away to participants who download the Vitality app during last June 24's Win the Moment Wellness Festival. Released
Get active and get rewarded today by downloading the Philam Vitality Active app. Simply search for "Philam Vitality Active" on the Apple Store or Google Play Store and use the promo code 'bplacwtm' to get a chance to win a trip to Hong Kong, an Apple Watch, a Garmin accessory and many other prizes.