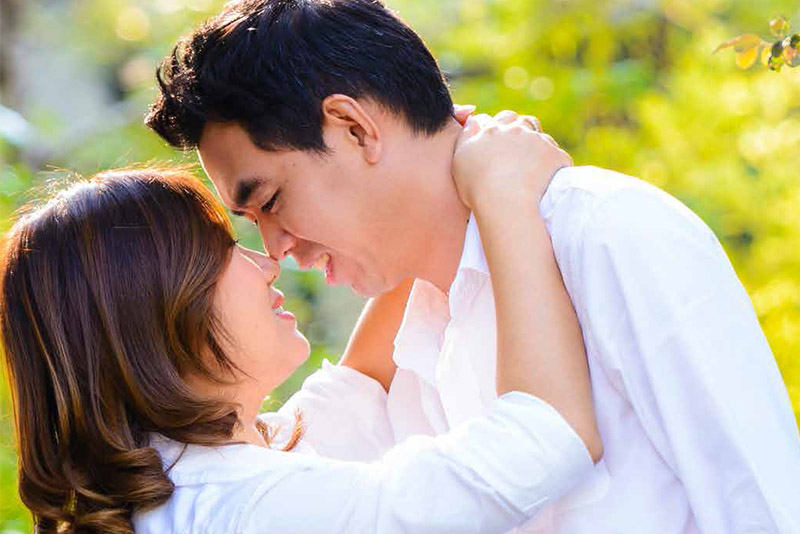 A recent study on relationships in Asia suggests that Filipinos are the most expressive than their counterparts in the region.
Study: Filipino couples are the most intimate in Asia
MANILA, Philippines — It seems that for many Filipinos, it will not be a "cold" Christmas, after all.
Filipinos are most likely in Asia to share intimate moments with their partners, suggests findings of a recent relationship index survey recently released by financial firm Pru Life UK.
Conducted by research company Ipsos, the study involved interviews with 5,000 respondents in China, Cambodia, Indonesia, Hong Kong, Malaysia, Singapore, Thailand, South Korea, Vietnam, and the Philippines.
Five hundred Metro Manila residents with household incomes of at least P20,000 per month, representing approximately the top two-thirds of household incomes in Manila, reportedly took part in the online survey.
The study, which targets to gauge the state of personal relationships in Asia, further breaks down the highs and lows of Filipinos' relationship with their loved ones, with the hope of making it better.
Filipinos are the most expressive in Asia
The relationship index indicates that Filipinos show their love for each other more than anybody else in the region. Around 87 percent say "I love you" to their partners every week, while 68 percent reportedly do so every day.
About 87 percent of Filipinos have also been presumed by the study to engage in intimate relations with their better half, which has been found to be the highest in Asia.
Similarly, Filipino married couples are "likely to be closely involved with each other's finances," with over three-quarters or 76 percent of the couples saying that they plan their finances together, while 84 percent talk about their future.
Even in the US, latest reports show that relationships seem to be getting stronger as divorce rates are at their all-time low (16.9 divorces in 1,000 married women) in nearly 40 years, while marriages have been steadily increasing after years of decline. These are in spite of the shocking Angelina Jolie and Brad Pitt's split.
In his new apostolic exhortation, "Amoris Laetitia" or On Love in the Family, Pope Francis advises couples that "The marital union is thus evoked not only in its sexual and corporal dimension, but also in its voluntary self-giving in love."
Filipinos have the best relationship with children among Asians
The index claims that Filipino parents have the highest relationship score with children (59/100) than any other country in the continent.
About 90 percent of the parents declared that they give advice to their children at least once a week. Filipino parents got the highest rate (43 percent) in Asia when it comes to giving importance on listening to their advice.
Seventy-five percent said bonding with their children is also valuable. Eighty-seven percent said they help their children in their homeworks every week.
Filipinos are the 'best' friends in Asia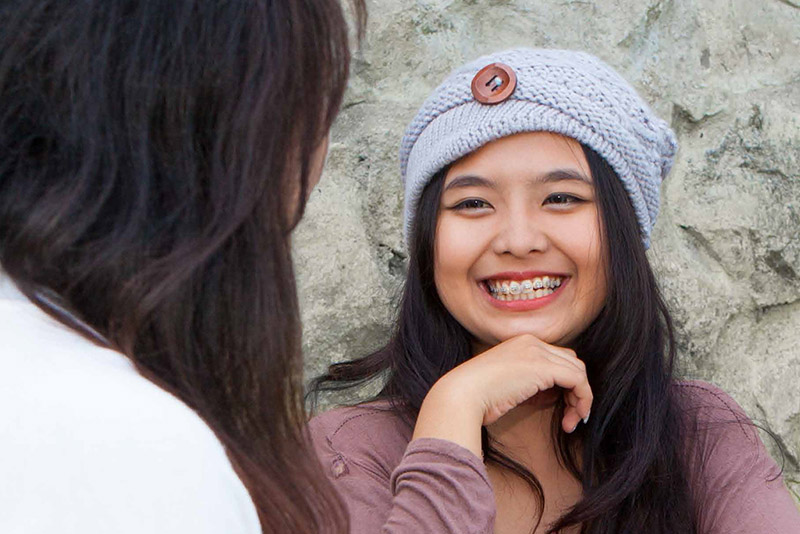 Filipinos love their BFFS more than other Asians do
It's not only more fun—it's also more friendly—in the Philippines, says the survey. Filipino respondents gave their friends a score of 50/100, the highest in the region.
Filipinos are said to be most likely in the region to enjoy the company of their BFFs and to do things together with them.
Filipinos are good providers
Filipino adults are highly likely to support one another, and almost all adults provide financial support to at least another loved one.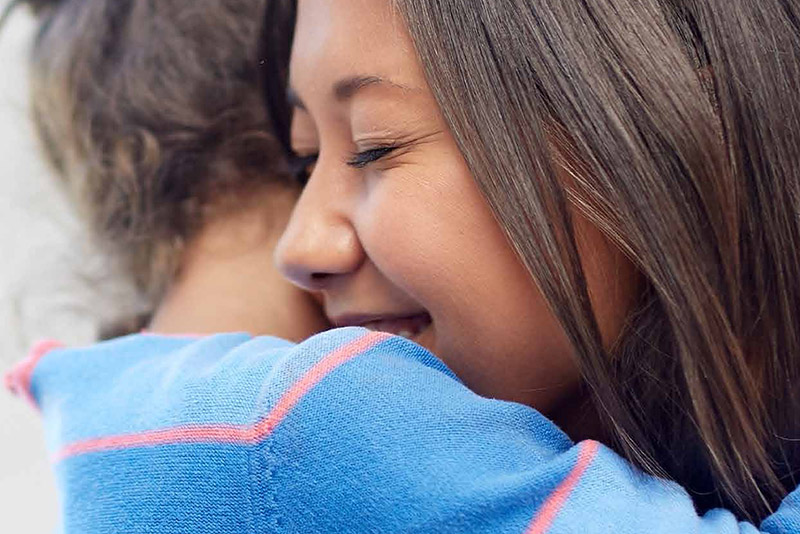 Children mean the world to Filipinos.
Eighty percent of Filipinos, meanwhile, still believe their parents will bail them out in case of emergency, while 67 percent think their other family members would come to their rescue.
Cariño brutal
While Filipino couples kiss, laugh, and make love often, 35 percent of them, the highest in Asia, admitted that they argue with their partners at least once a week.
"Money is the most likely source of arguments, with 46 percent of couples saying they argue about this. Among others, couples argue about who makes financial decisions and who controls everyday spending. Almost half (48 percent) of married men say they make most of the big financial decisions, but only 13 percent of married women agree with them. As for the day-to-day spending, 57 percent of women say that they themselves control day-to-day spending for the couple, but only 34 percent of men agree," a statement on the survey explains further.
Next to money, technology is another cause of Filipinos' LQs or "lovers' quarrels." The study found that 41 percent clash because their partners do not give them enough attention, while 37 percent complained that their partners spend too much time on the computer or the phone. In fact, 24 percent think their partners are sometimes more interested in their phones than spending time with them.
The study adds that vices such as drinking or smoking are another means of misunderstanding among couples.
#RelationshipGoals
Overall, the index gave the Philippines a score of 79 percent, making the country rank second to Vietnam (83 percent) in terms of relationship satisfaction. Across all surveyed Asian countries, the average satisfaction rate is 68 percent.
While Filipinos should celebrate this feat, this also means there is a 21 percent "relationship gap" that they should fill in, according to the survey's conclusions.
The top five keys to a successful relationship among couples in the Philippines, says the survey, are:
Enjoying things together,
Respecting each other's individuality,
Being honest,
Making each other laugh and smile, and
Being easy to get along with.
The study also recommends preventing the digital divide by not letting smart devices intrude one's personal spaces and not be distracted by technology, to the point of failing to be present in the company of families and friends, especially this Yuletide season when it matters most.
In "Amoris Laetitia," Pope Francis reminds to not think "along the lines of social networks, that love can be connected or disconnected at the whim of the consumer, and the relationship quickly 'blocked'."
As he puts it: "Against this backdrop of love so central to the Christian experience of marriage and the family, another virtue stands out, one often over-looked in our world of frenetic and superficial relationships. It is tenderness."