Win in games and in life with the ultra-fast Infinix NOTE 30 5G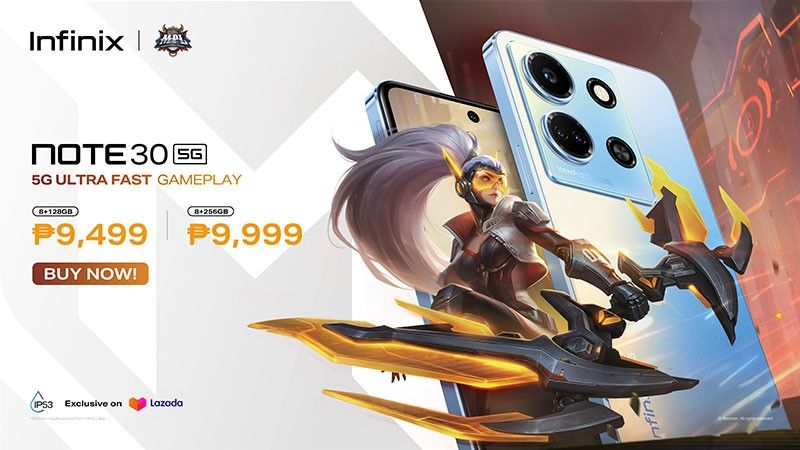 MANILA, Philippines — Life can often feel like a video game. You need to get through a series of tasks to accomplish your "quests" for the day. Sometimes you also receive rewards for your work.
Whether you're dealing with the daily grind or actually playing mobile games, you'll need a fast and reliable device that can handle your real-life quests.
Look no further as Infinix recently launched their NOTE Series, which includes the ultra-fast Infinix NOTE 30 5G. The device is geared towards users looking for a sensational gaming experience for an affordable price, but it can also suit your fast-paced lifestyle.
Here's how you can get things done with the Infinix NOTE 30 5G:
1. Smooth browsing and gaming performance
Powered by the 5G Dimensity 6080 5G Processor with Android and up to 16GB extended RAM 8+8, accessing apps and browsing social media will be a breeze. You don't have to worry about the Infinix NOTE 30 5G slowing down when multiple apps are open. This powerful processor also ensures that mobile games run smoothly, no matter how intense matches can be.
Also equipped with a massive 256GB storage, the device can handle big files for media and game updates, so you won't have to worry about space for your favorite apps. This comes in handy when you have to take photos and videos with the phone's 108MP Master Triple Camera.
2. Fast-charging for longer use
Avid gamers require battery power to focus on their matches for longer hours, and the Infinix NOTE 30 Series delivers with its 5,000mAh battery. The NOTE 30 5G features a 45W Thunder Charge that rapidly charges the device. This feature is also great if you need to answer calls and emails from your phone the whole day.
Additionally, the Infinix NOTE 30 5G's Battery Bypass mode ensures that the phone maintains its average temperature while charging. This keeps the phone cool while you're playing games or browsing online while plugged in.
3. Immersive mobile entertainment
If you're spending hours looking at your phone screen, the Infinix NOTE 30 5G has a 6.78" FHD+Eye-care Display that delivers smooth visuals without straining your eyes. Its 120Hz refresh rate ensures you won't experience lag on any app, especially mobile games. The device is also built with dual speakers with sound by JBL and Hi-Res, so you can fully immerse yourself while streaming videos and playing.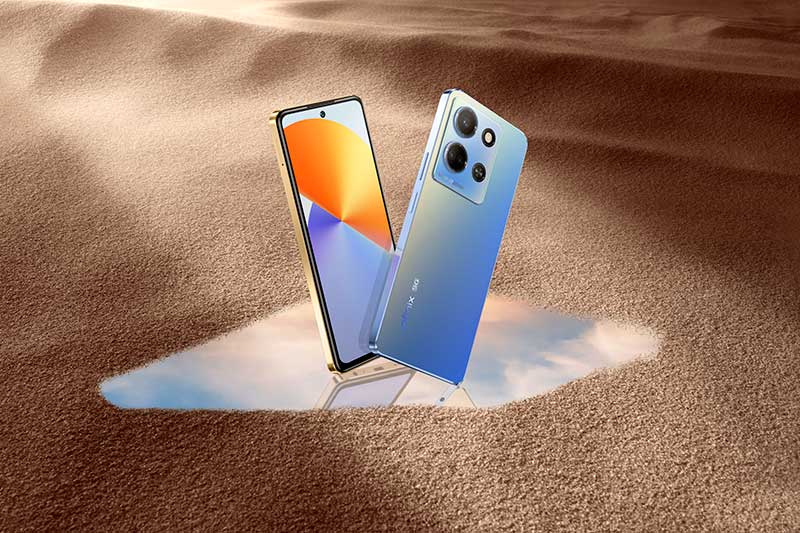 Get your hands on the NOTE 30 Series
With these ultra-fast specs and features, the Infinix NOTE 30 Series will surely help you win, both in games and in life. It will be exclusively launched on May 31 at Lazada, where buyers can get special first sale freebies, like the W1 Smart Watch, Air 1 Pro Earphones, and a Mobile Legends: Bang Bang skin.
Infinix NOTE 30 5G
Infinix NOTE 30 (4G version)
Learn more about the Infinix NOTE 30 Series via the official Infinix website and Facebook page.