Automated Fare Collection System app launched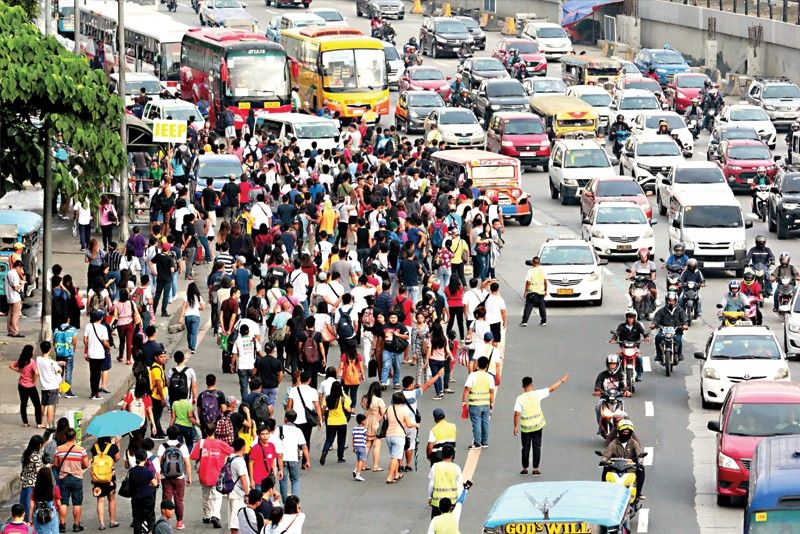 MANILA, Philippines — The Department of Transportation recently launched Automated Fare Collection System (AFCS), which provides a contactless payment option for public vehicle commuters.
DyipPay, a cashless and cardless predictive mobile app that also uses AFCS, caters to various public utility transport groups and to Filipino commuters. The goal of the brand is to further optimize the country's PUV fare collection system and to help every commuter have a safe and convenient trip.
"We wanted to elevate the iconic but underrated major modes of transportation in the country – our jeepneys and tricycles. There's no better time than now, especially because we want to support the government's Public Utility Vehicle Modernization Program (PUVMP). We also see this app as a way to give Filipinos a safer experience amid the ongoing pandemic," shared Eric Tan, CEO and founder of DyipPay.
The brand streamlines the process of commuting for both PUVs and commuters. The app provides a dashboard for transport operators, which shows the different vehicle routes for each day and a holistic view of the fleet's earnings. Meanwhile, PUV drivers can use their mobile phones to check which passengers have paid, and to know where each passenger has to be dropped off.
Similar to transport operators, commuters are also able to see the different routes of the jeepneys near them, helping them get on the right one as soon as possible. Commuters also get a better alternative to manual fare collection. Instead of the usual "paki-abot po" method of paying, they can simply pay for their ride and even signal drivers where they need to get off using their phones. This eliminates any type of contact, and commuters won't have to bring a card of any kind with them either.
At the moment, the app is the only mobile app that caters to PUVs, transport operators, and commuters in a unified platform, providing both an e-wallet and a predictive experience at virtually zero cost. The app comes at a crucial time, especially with the Philippines slowly easing COVID-19 restrictions. It proves the importance of adapting to the times and optimizing transport processes, even ones that have been in place for decades.
"A lot of today's everyday tasks can be done using mobile apps, be it shopping, food orders, or parcel deliveries. The rise of ride-hailing apps such as Grab and Angkas are testaments to the digitization of transportation, but the sad thing is no one has thought of doing the same for our jeepneys and tricycles," shared Eric. "This is the beginning of revolutionizing and unifying the fare collection system for all PUVs."
The app has been deployed to select transport cooperatives in Region 3, mainly in Pampanga province, and it's clear that this is only the beginning for DyipPay. The company is looking to expand to other areas of the Philippines this 2022, namely Palawan, Puerto Princesa, Cebu.