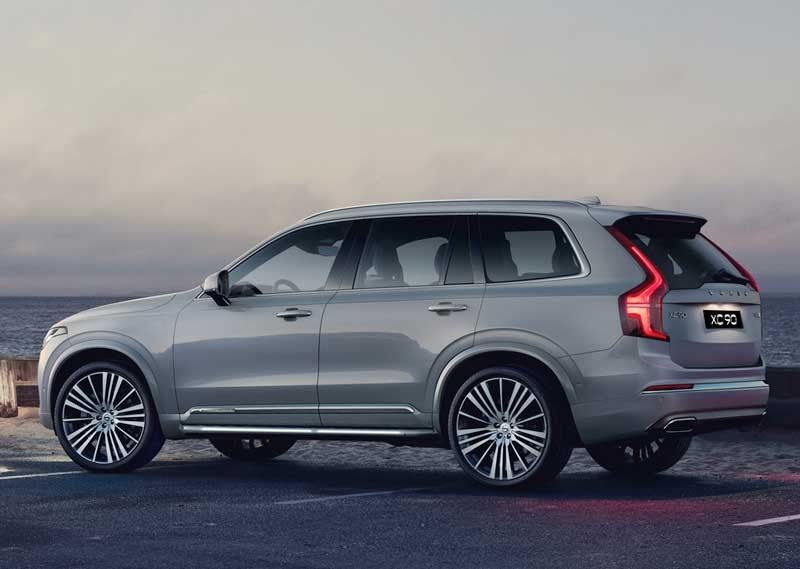 A thing of beauty: The Volvo XC90
Reflections in the Volvo XC90
There is not much that I don't like about any Volvo. I might say that driving in a Volvo like the XC90 in the Philippines may be hazardous to your driving skills because it is a wide car and kind of long. So for a smaller driver like me, there is a need to be aware of motorcycles and buses on EDSA that cut in front of you whenever they please.
But the XC 90 is a beauty to drive with its tough body making me feel wrapped in the comforts of a vehicle that knows how to protect its drivers — so cutters stay away. I liked that the XC90 is a premium seven-seat SUV designed to deliver a luxurious user experience, while retaining its smooth ride, space and practicality that typifies this segment.
Did you know that the XC90 is the first car to be built on the new Scalable Product Architecture (SPA), Volvo's advanced modular product platform that underpins all new Volvo cars in the 90 and 60 Series? Like its siblings S90 and V90, the XC90 carries the proud and confident face of Volvo's new design language, along with classic Volvo styling cues. Key features include the iconic "Thor's Hammer" LED headlight design, the new grille and Volvo Iron Mark, and the expressive use of the word ''Volvo'' on the rear, framed by the signature sweeping lines of the rear lights.
It's Inviting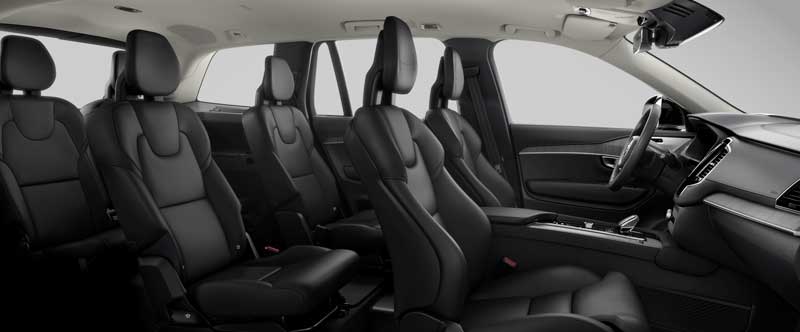 Seven heaven: The leather seats and spacious interiors.
The interiors of the XC90 provide a calm and balanced environment with a blend of high-end materials such as wood, crystal and metal in a sophisticated design.
A brand new seat design delivers on Volvo's heritage of making some of the most comfortable and ingeniously safe seats in the car industry, using the latest technology — an aspect that kept me wrapt with attention as I sat in the cockpit.
All new Volvos are now connected, because of Volvo's connectivity offering called Sensus. It delivers an intuitive touch-screen interface that combines car functions, navigation, connected services and in-car entertainment applications such as Spotify, among others. The portrait-oriented touch screen enables easy and fast access to a host of functions and features.
It was a joy for me to be locked in the Volvo XC 90 because the experience was sheer bliss for the tech-lover in me. The day was young and the outside was calling so I opted for a drive to nowhere in particular — just because.
As I started the Volvo running and headed out of my village I was in awe of the smooth ride. After all, Volvo's XC90 T8 Twin Engine is one of the most efficient and powerful 7-seater premium SUVs on the market today.
As I drove, I read a bit about Volvo's leadership in the field of automotive safety, as confirmed in the XC90. Volvo's City Safety Technology, standard on all Volvo models, combines automatic braking functionality and collision-avoidance systems to cover a range of potential accident scenarios and help keep you safe.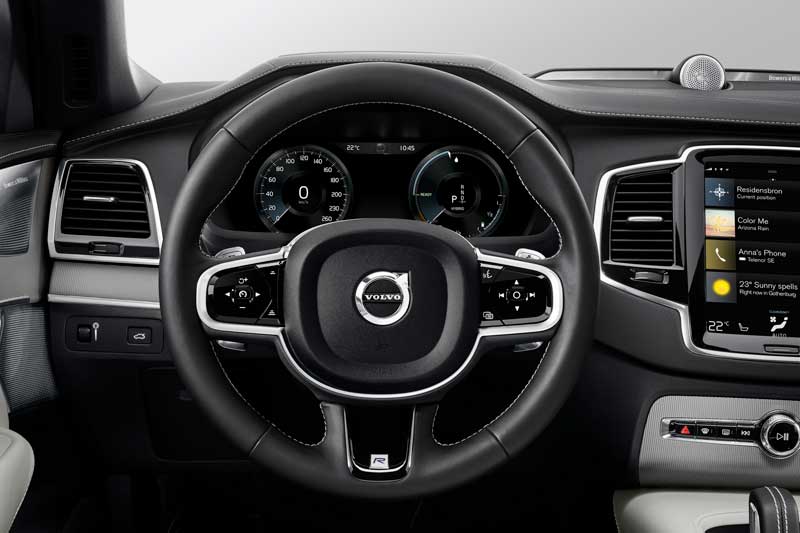 Tech-lovers welcome: My view from the cockpit.
I was on the NLEX before I fully realized where my spirit was taking me that morning. My thoughts were on a spartan breakfast in San Fernando and then a drive back to Manila.
It was a hot, hot day outside, but in the Volvo XC90 I was cool and locked in my thoughts about the many turns my life has taken.
It is strange how when one is locked in a safe drive like the Volvo XC90, just how far our thoughts can take us.
I reached San Fernando in about two hours and I looked for a place that was selling cold drinks and some San Nicolas cookies — perhaps I needed the guidance of a saint on this journey.
Full and satisfied, I headed back to Manila.
Volvo's overall safety offering, called IntelliSafe, encompasses both active and passive safety systems and forms the groundwork for Volvo's leadership in the field of autonomous drive. The XC90 already offers semi-autonomous drive with Pilot Assist, which, from 2016, works up to 130 km/h on clearly marked roads. Pilot Assist is another step towards Volvo's Vision 2020, which states that no one should be killed or seriously injured in a new Volvo by 2020.
Before I got back into the driver's seat, I gave the cockpit a once over.
I knew that it would be a relaxing drive back to the metro where life has been dealing with lots of twists and turns.
The safety of the Volvo XC 90 had me locked in — let life take its many turns — for this drive there was nothing getting between me and the lovely drive of the new Volvo.
Every drive in the Volvo XC90 is a happy experience that I won't soon forget.