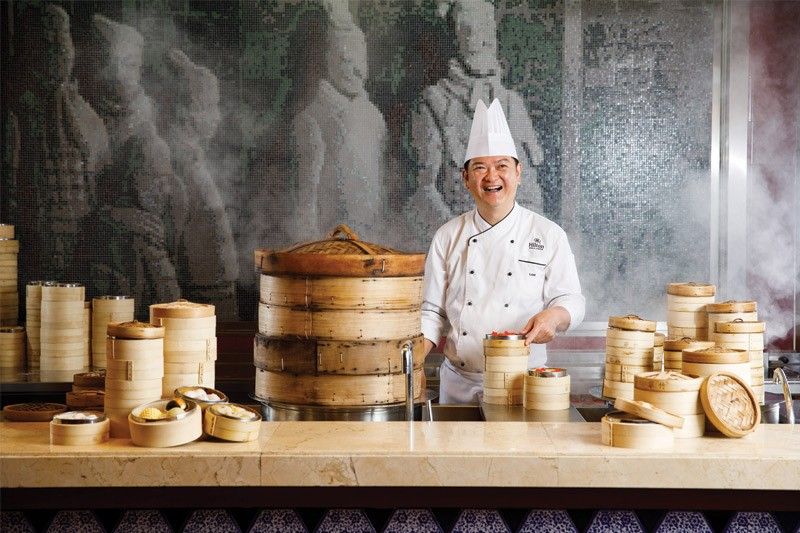 A famed and award-winning master chef, Lam Hock Hin brings to Manila a wealth of culinary experiences developed in the "woks" of Hilton Hotels for over 15 years
Photo Release
Hua Yuan spotlights award-winning chef from Hilton Kuala Lumpur
(Philstar.com) - June 5, 2019 - 10:00am
MANILA, Philippines — In celebration of Hilton Hotel's 100th year, Hilton Manila recently welcomed Chef Lam Hock Hin of Hilton Kuala Lumpur as the guest chef in its Chinese restaurant, Hua Yuan-Brasserie Chinoise.
In his first Hilton Manila outing, he exclusively collaborates with resident Chinese Sous Chef Kevin Xu.
A famed and award-winning master chef, Lam brings to Manila a wealth of culinary experiences developed in the woks of Hilton Hotels for over 15 years (Seremban, Beijing, and Kuala Lumpur).
The Malaysian-born chef is at the helm of Hilton Kuala Lumpur's highly-acclaimed restaurant, "Chynna," which has reaped multiple awards in the Malaysia International Gourmet Festival. He is a well-known personality in the Asian fine dining scene with high profile clientele ranging from royalty to top businessmen, and with a loyal following from the hotel's regular guests.
Internationally recognized for his expertise in authentic Chinese cuisine inspired by the finest local ingredients, Lam's signature creations represent old traditional Cantonese cuisine prepared using modern cooking techniques for added flair and depth of flavors.
Four Hands Culinary Series
The "Four Hands Culinary Series" features an indulgent eight-course menu that combines authentic Shanghainese and Cantonese dishes. Each chef will be showcasing their signature dishes.
The menu highlights Lam's well-loved dishes in Hilton Kuala Lumpur, namely: Mix Salad with Kaori Bako, Golden Scallops and Anchovies, Double-boiled Black and White Garlic Soup with Sea Cucumber and Spare Ribs.
In addition to the main course, Butter Milk Prawn with Egg Flakes and Scented Curry Leaves and Smoky Grilled Slice Pork with Leeks are also served.
To complement Lam's dishes, Xu features Hua Yuan's Shanghainese favorites in the main course: Hua Yuan's Fragrant Tea-Smoked Duck and Deep Fried Grouper Sweet and Sour Style with Pine Nuts complemented with Fried Rice with X.O. Sauce.
To end dinner on a sweet note, savor Coconut Cream Jelly with Taro Balls and Peach Gum.
Available until June 8, the eight-course Exquisite Collaborative Dinner Menu is priced at P2,888 net per person (minimum of six diners).
Hilton Manila is located at 1 Newport Boulevard, Newport City, Pasay City. For bookings and inquiries, call +632 239 7788 or send an email to mnlph_f&binquiry@hilton.com.