Intoxicating Alsace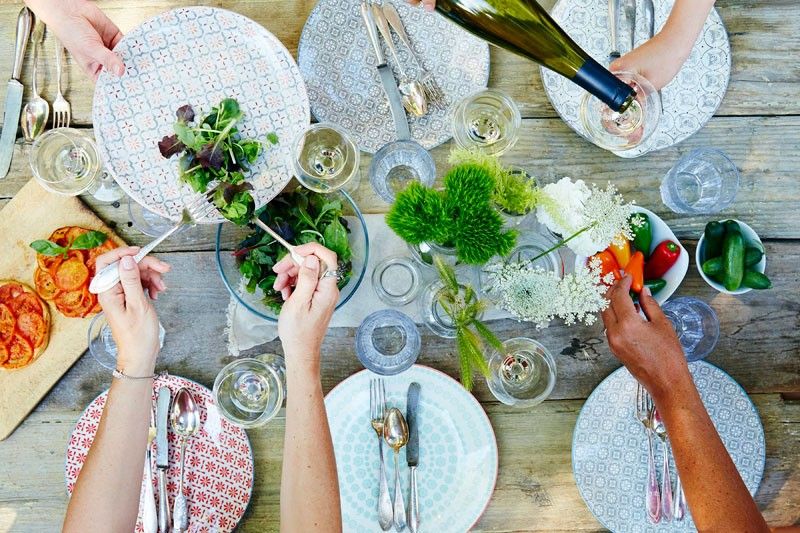 A taste of decadent food and delicious wine in a historic region.
I distinctly remember a zebra-print couch. Everything was a little kitsch, just the right amount of dingy and gauche. We were on the dance floor as we all cheered when the distinct melody of Next's '90s hit came on: "Baby, when we're grinding, I get so excited, ooh, how I try, I try but I can't fight it…" We were young, carefree, and having the time of our lives.
Much like the few blurry photos I have left, there isn't much I can remember about that weekend in Strasbourg. It's snapshots of crazy moments, highly intoxicated, with no flow or timeline, just vivid crumbs of an amazing time. My birthday twin, Aaron and I, had decided to go celebrate our birthdays with our good friends. We stayed in a budget hotel that cost all of 25 euros a night, but indulged ourselves in amazing food and wine.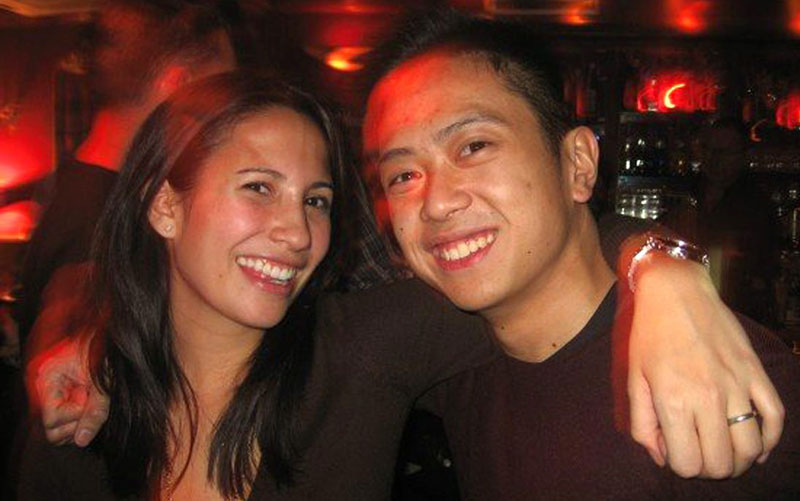 Aaron Isip and the author Stephanie Zubiri-Crespi celebrate their birthday in front of the Strasbourg Cathedral.
I'll never forget the first time I tried a proper flammekeuche. It was cold and a bit rainy, one of those early-November, unkind and dank autumn days. More wet than crisp, more gray than golden. We had just some from the train station and settled into our Spartan digs. The place was not particularly chic, but it was cozy. Wooden tables, checked napkins. Simple. The smell was the first thing that hit you. The scent of toasted, freshly baked dough and smoky lardons — big chunks of smoked bacon, heady and inviting. A bed of crème fraîche, sliced onions and some Gruyère, charred from a wood-fire oven… the tarte flambée was the antidote to the desolation of that wet autumn day. I wanted to bury myself in that delightful tumble of heavenly ingredients, wrapped like a warm embrace. I remember we greedily ate more than we should have, washed with pints of beer. Oh, them good old days when carbs and dairy were still our friends.
I'm not entirely sure what we saw during the day, as we were most likely nursing hangovers, but the following night's dinner was truly special and unforgettable. We had booked at the famed Buerehiesel. We pretended to be civilized and for a brief moment, in this temple of Alsatian cuisine, we were. I'll never forget those frog's legs. Lined up so provocatively on the plate, their little cuisses (thighs) making cross patterns, glistening, basted with browned butter, dotted with chervil, inviting you to use your hands and take one.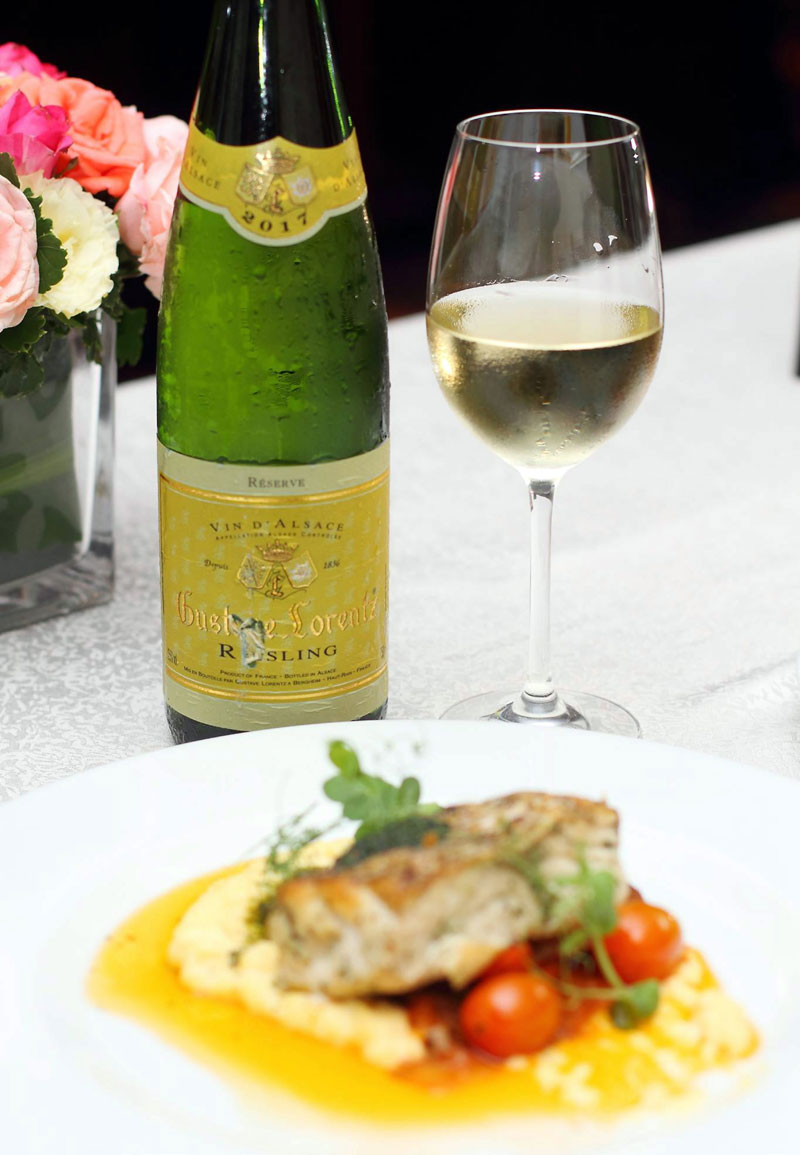 A sumptuous lunch prepared at the Fairmont paired with Gustav Lorenz Alsatian wines
Alongside it were divine raviolis of caramelized onions, also tossed in butter. The sensual yield of firm but tender flesh, the spring of pasta dough and sweetness of the onion, the powerful savoriness of all that beautiful butter. Washed down with a beautiful Riesling, I was intoxicated. Immediately transported to a place, where, much like when Winnie the Pooh dreams of swimming in honey, I dreamt of being in a golden ocean of butter and wine. Floating, weightless, suspended in time for that very moment of pure culinary perfection.
Youth inevitably crept back into us after a few bottles of wine, and we were back to being our rowdy selves. Rather than sneer, as most fancy Parisian dining establishments would have done, the staff let us linger. Laughing and joking with us (perhaps at us?), but I do remember the warmth. The welcome. The amusement on their faces at what this motley crew of young Filipinos and Frenchies were doing here. We stumbled out of there and ambled around. Crossing canals and watermills, narrow streets and crooked homes before ending at that red, neon-lit bar with the zebra sofa. Dancing the night away making vows to come back to such a wonderful place.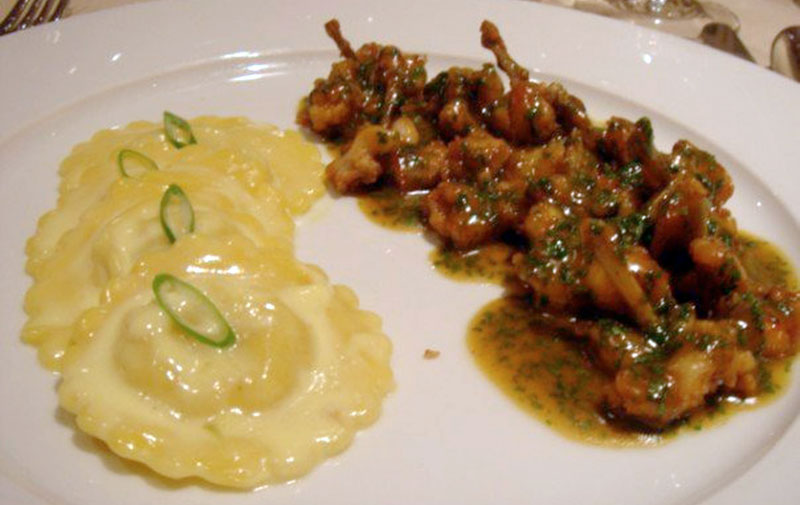 Buereheisel frog's legs and schneiderspaetle
Sadly, I never did… until recently, through a lovely press lunch for the launch of Heart of Alsace Travel. My ticket was some wonderful wine, which for a brief moment transported me back to that blurry moment in time.
The Eastern France Tourism Agency, in collaboration with PGI Holding, Inc. launched "Heart of Alsace," bringing one of the most beautiful destinations in France, the Alsace region, closer to the Philippines. Olivier Midiere, the Manila-based multi-entrepreneur and CEO of PGI Holding, Inc., best explained, "Welcome to the Heart of Alsace — 10,463-km distance from Colmar to Manila — a distance, which my team and I have decided to shorten. Drawn by my passion for Alsatian wine and for this unique region, the Heart of Alsace's mission is to promote the region through rich and innovative experiences here in the Philippines."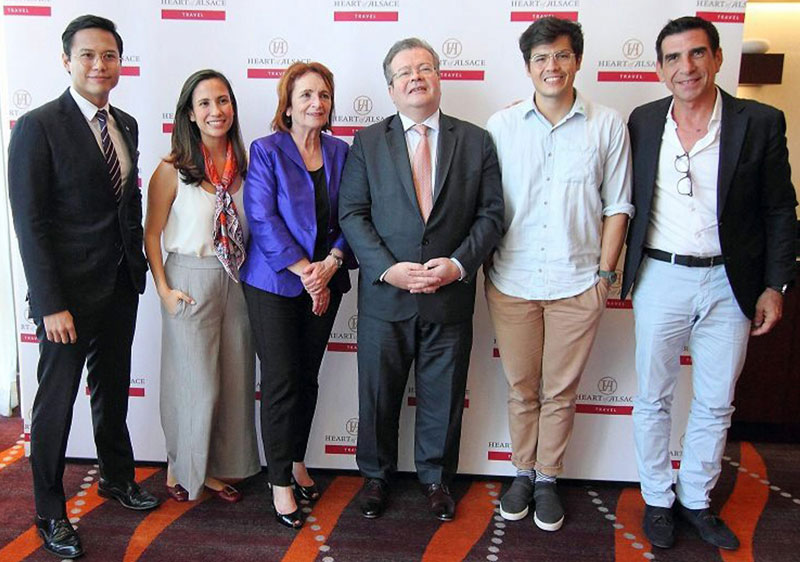 With World Ambassador Travels CEO Kevin Lapeña, president of Eastern France Tourism Agency Marie-Reine Fischer, French Ambassador to the Philippines Nicolas Galey, food blogger Erwan Heussaff, and CEO of PGI Holding Inc. Olivier Midière with the author.
Known for its beautiful wine route and welcoming, family-owned restaurants and hotels, Alsace is, without a doubt, a place to add to your travel bucket list. Heart of Alsace Travel hopes to facilitate the travel through customized packaged tours around all the things the region has to offer, from a rich cultural and architectural heritage to wonderful cuisine and wine, all set in a stunning environment.
Aside from this dream travel, watch out for the other Heart of Alsace brand concepts, which include a wide range of products and services to be launched this year. These concepts are based on tourism, gastronomy and Alsatian wines, urging more people to have a taste of the unique Alsatian experience.
I, for one, will definitely be a taker. Perhaps I'll finally make good on my youthful promises to return. This time, hopefully, the inebriation will be more tender and gentle, forgoing dingy nightclubs for sprawling vineyards and calming spas, soaking up all the beauty and making more vivid memories, and, of course, a few great — not blurry — photos for the 'gram.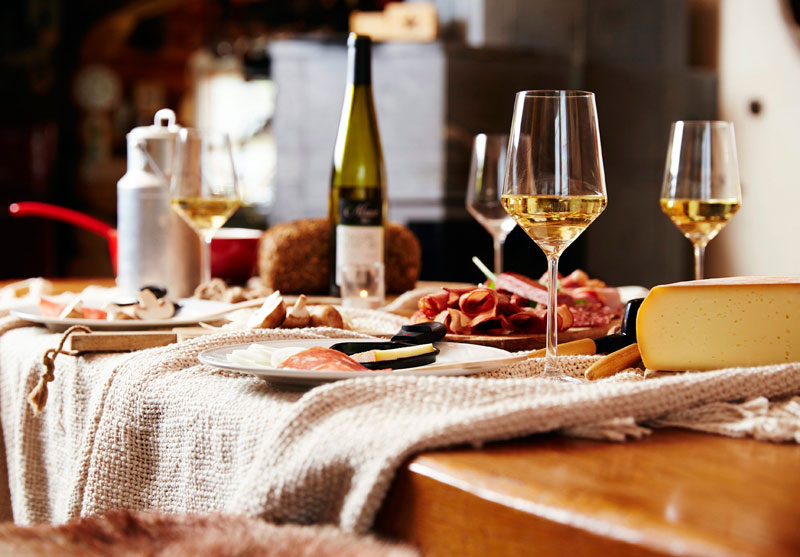 A table of wine and charcuterie
* * *
For more information, visit www.heartofalsace.com/travel.