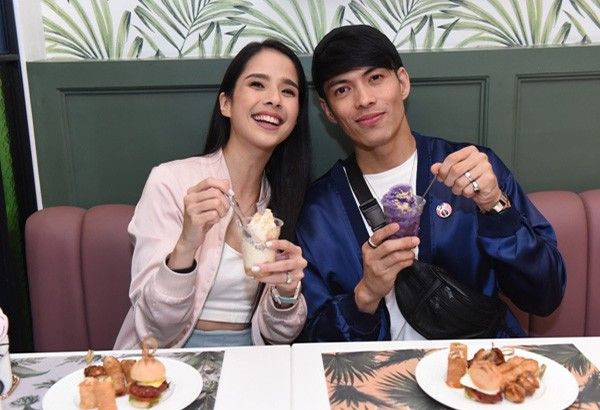 Maxene and Robby Mananquil at the new Bench Cafe in Greenbelt 3
Photo release
LIST: New summer dining delights
MANILA, Philippines — As food lovers, Filipinos believe food is not seasonal.
One can treat oneself to a cone of ice cream in the middle of a rainy weather, or sip coffee even under scorching heat — because for Filipinos, food is life.
Indulge in the following new delicacies to try while enjoying the fine weather of summer with your loved ones.
Summer party for everyone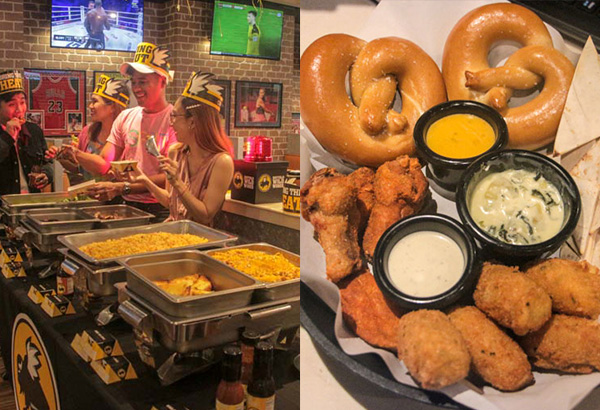 From left: Bloggers trying the diner's new party package; wings and bread platter. Philstar.com/EC Toledo IV
From a sports bar, Buffalo Wild Wings aims to position itself as a family-friendly place by recently introducing its new kids and adult party packages ideal for functions ranging from birthday parties to team building workshops for 30 to 100 people.
These packages, said Marketing Officer Mickaela Roldan, can be tailored-fit to one's liking using the diner's unique features such as 30 TV screens, beer pong tables, beer fountains, and gaming wall with free access to X-Box games. Additional requirements like personalized cake, roving photographers and magicians, party hosts and live disk jockeys could also be arraged.
Likewise, from fried chicken wings, the restaurant chain with branches in S Maison, Glorietta 1, Vista Mall Sta. Rosa, Uptown Mall BGC and Estancia Mall, is now localizing its menu through the addition of all-time Filipino favorites like Liempo and Crispy Pata.
Sisig ramen and Makirritos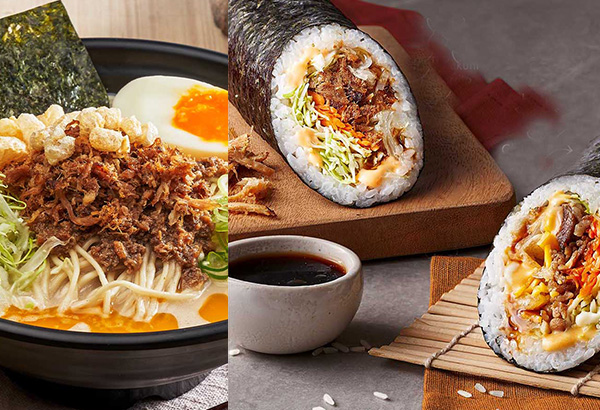 From left: Spicy Sisig Ramen and Makirritos
Japanese-themed restaurant Tokyo Tokyo aims to continue to innovate in its menu without sacrificing affordability. Among the restaurant chain's latest innovations are the Japanese classic "with a Filipino twist" sisig ramen and Makirritos.
"We continuously aim to provide our consumers with unique and innovative products. Since 2013, we have consistently launched new ramen variants every year," said Dustin Ngo, Marketing Director of Tokyo Tokyo Philippines.
"We are very excited about our latest ramen innovation, the sisig ramen. It's the first time we are doing a culinary ramen fusion of a classic Japanese dish and a Filipino all-time favorite," he added.
Infused with shredded pork, crispy chicken chicharon and egg, with noodles made fresh daily and a 24-hour cooked rich tonkotsu broth, the ramen aims to captivate the evolving taste of Filipinos.
By themselves, maki and burritos are two amazing food creations. But together as one, the unique Makirritos have been created with refined foodies who are always on-the-go in mind. These are packed with the same convenience of a grab-and-go snack but using quality ingredients and come in two new variants: Pork Kakuni and Cheesy Beef.
Those who are on the adventurous side can opt for the Pork Kakuni, with pork cooked Kakuni style, a traditional Japanese braised pork belly dish. The tender pulled pork is covered with a special Unagi sauce, and combined with Japanese mayo and shredded vegetables, then wrapped in Japanese sushi rice and nori.
Meanwhile, those craving for a cheese fix could try the Cheesy Beef, which has beef Misono, drizzled with a spicy cheese sauce, and partnered with cheese slices, Japanese mayo and shredded vegetables.
Unleash the carnivore in you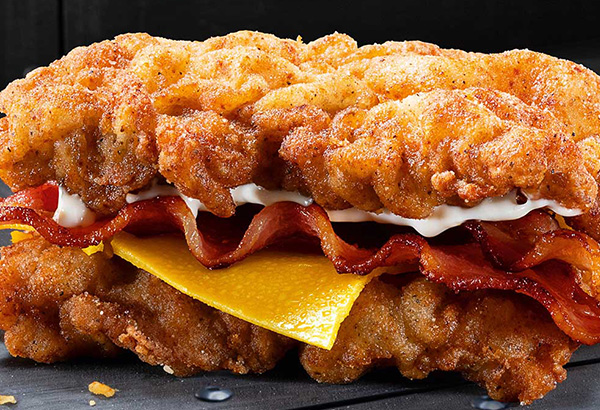 Double Down
For meat lovers, there is the new KFC Double Down, a meat overload with two strips of bacon, slice of cheese, and rich mayo dressing, all sandwiched between two slabs of Original Recipe chicken fillets.
Double Down was first launched in 2010, when it became an instant hit. The fast food chain has been known for coming up with food combinations such as Original Double Down, Zinger Double Down and the quirky Double Down Dog.
"There has been a consistent public demand over the years to bring Double Down back," said Martha dela Cruz, KFC Category Manager. "It's not just for chicken lovers. Consumers love it also for its ingenuity."
The fast food chain owes its history to Harland David Sanders, its founder who is fondly referred to as "The Colonel." Upon perfection of the Original Recipe that makes use of 11 secret herbs and spices, Colonel Sanders has brought the ultimate delight of chicken lovers to the world.
From retail to restaurant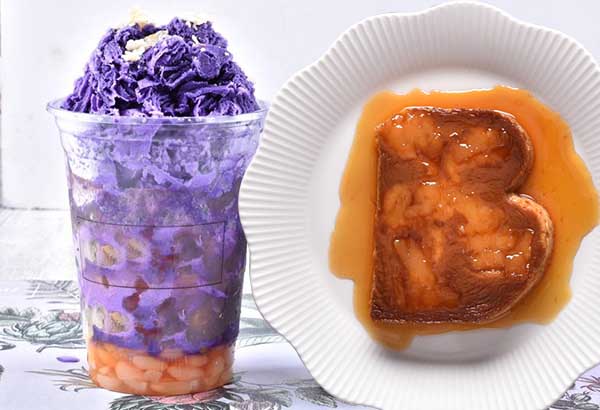 From left: Ube Halo-Halo and Flan B
Local clothing line Bench inaugurates Bench Café's newest branch in Greenbelt 3. A partnership between Foodee Global Concepts, one of Manila's largest multi-brand food groups run by father and son tandem Rikki and Eric Dee, and Suyen Corporation, headed by chairman Ben Chan, president Virgilio Lim and Vice-President for business development Bryan Lim, Bench Café is now turning into a full-fledged restaurant with the opening of its second branch.
"Bench Café brings traditions from all over the islands to create flavors that are distinctively Filipino, in a style that is uniquely Bench, and that is casual but sophisticated, simple but substantial, local but global — all at good price points. We are proud and happy to continue to partner with Suyen Corporation in Bench Café's expansion and bringing its unique flavors to more Filipinos as we open our second restaurant in Greenbelt 3," Chief Operating Officer of Foodee Global Concepts Eric Dee said.
On the menu are Filipino favorites with elements of traditional and modern Pinoy cooking, and fusion meals that adopts culinary traditions from different cultures.
The restaurant's menu includes the Sisig Lettuce Cups with Calamansi Foam, the Crispy Lumpia Cones with Tinapa Mousse and Salsa, the Tsoknut Ice Cream Sandwich (toasted ensaymada filled with tsoknut ice cream), and the Flan B (leche flan with macapuno).
The menu also features Bench/To, which is inspired by bento meals of Japan but reimagined to fit the Filipino tradition of family dining. Combos include the B6 (Dancing Fish, Kaldereta, Crispy Dilis, Bench Salsa, plain rice), the B8 (Lechon Kawali, Laing, Atsara, Bench Salsa, plain rice), and the B12 (Pork BBQ, Gising-Gising, Green Mango Salad, Bench Salsa, plain rice). The café also features other Pinoy dining table staples such as street food, rice, silog, merienda, halo- halo, and kapeng barako.
Korean healthy drink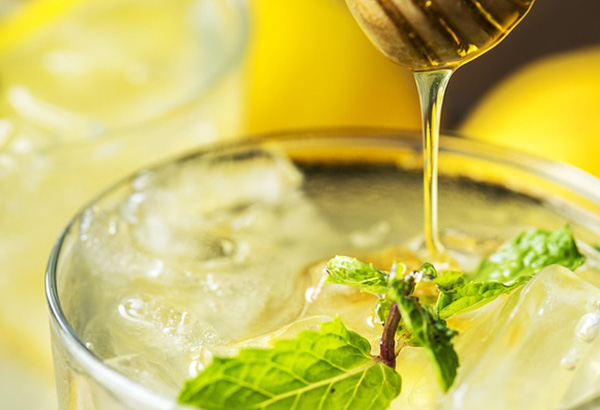 Honey Lemon
Korean drink Honey Lemon is now officially in the Philippines. Ideal for this summer as a thirst quencher, this Dong-A refreshing drink has been touted to be the first and only ready-to-drink honey drink in the Philippines as it is reportedly made from 100 percent real honey sourced from Chiak Mountain in South Korea.
Reportedly made with no caffeine or preservatives, the drink has been designed for young people who love to live and experience life to the fullest.
Dubbed as "healing elixir," the honey and lemon tonic has been widely regarded for its potential health advantages: aid in weight loss, boost immune system, improve digestive health, reduce joint/ muscle pains and maintain the body's pH balance, among many other wonderful benefits.
Return of an iconic bar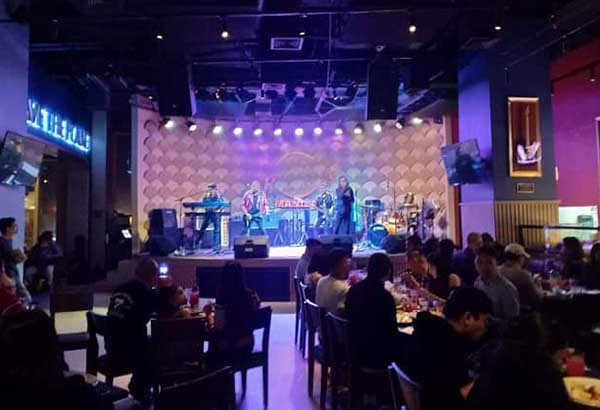 The newly re-opened diner in Pasay. Philstar.com/Jan Milo Severo
Hard Rock Café makes a comeback in the Philippines, recently giving Filipinos a new place to unwind and dine.
Under the partnership of The Bistro Group, Hard Rock International brought back the iconic theme restaurant at Conrad S Maison in Pasay City.
The 223-seater café is expected to be Manila's go-to destination for great food, much-sought-after merchandise and live entertainment for which the brand is known all over the world for.
The restaurant's menu includes signature items like Original Legendary Burger, Hickory Smoked ribs and even Asian-inspired dishes. The extensive drinks selection ranges from margaritas, to favorites and Alternative Rock (alcohol-free) beverages, all available in collectible glassware.
Apart from the food and the ambiance, the diner showcases various live musical performances, for which the brand has been known for.
Go on a food showdown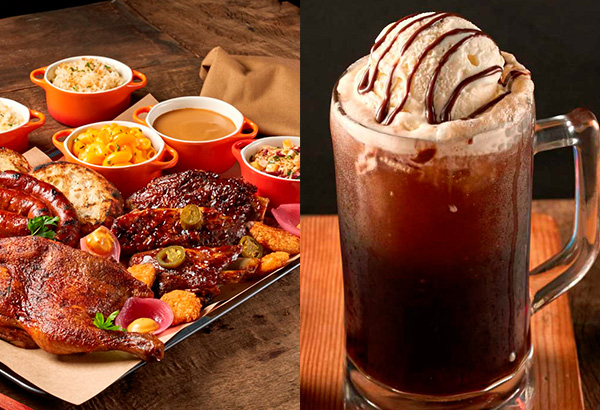 From left: Southern Platter and Sarsaparilla Float.
For those who love sharing food with family and friends, TGI Fridays offers its new Southern Showdown selection, which includes Southern Platter (Cajun chicken, country ribs, grilled Andouille and sides of mac & cheese, mango chipotle coleslaw, smashed potatoes, garlic rice and buttered baguette) and BBQ Pork Shank (pork, a main component of Southern cuisine; Texan BBQ sauce, mac n cheese and mango chipotle coleslaw).
For those who "sea" food with hungry eyes, the Nola Steamed Mussels is a choice for those who want to relax with a glass of white wine or fresh hand-pressed juice. The steamed mussels come with Andouille, tomatoes, Cajun and buttered baguette. One can also continue the Southern journey with a serving of Roasted Cod with cannellini, edamame, sausage and panko crust.
Finish off the food showdown with a unique take on the S'mores Brownie made with Kahlua cream sauce, torched marshmallows, fudge brownie and chocolate ganache, or for adults and kids alike, the Sarsaparilla Float.
Restaurant milestones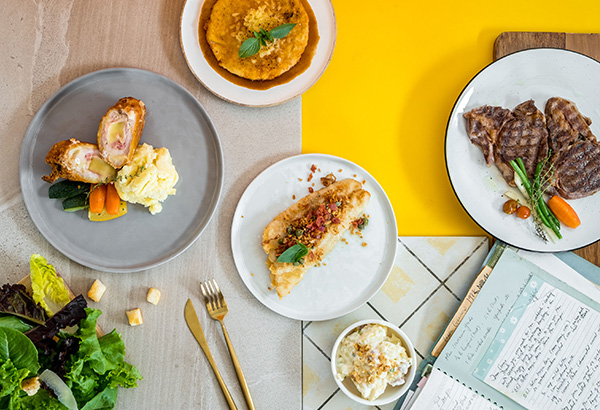 The restaurant's 30th anniversary spread
From its humble beginning as a neighborhood eatery to becoming Katipunan's enduring family restaurant known for its home-style heirloom dishes, salad-all-you-can station, and indulgent cakes, Cravings has since become a favored spot for every kind of "happy" celebration and cherished life milestones.
From grand get-togethers like birthdays, anniversaries, graduations, to weekend family bonding moments, the restaurant's personal touch has aimed to provide guests with genuine dining experiences.
For its 30th year, the restaurant invites one to celebrate with its special anniversary offerings, discount promos, and upcoming "family-inspired" menu offerings.
Know your pork and how to cook it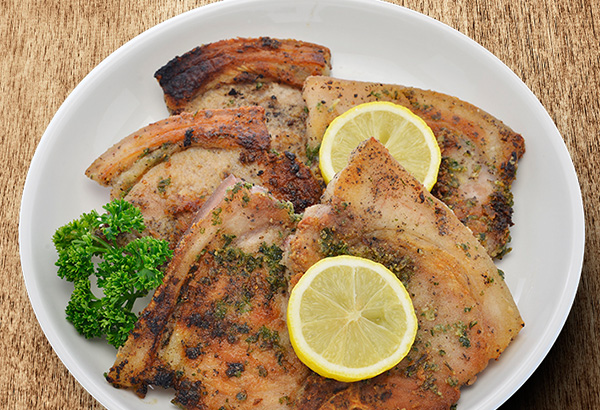 Get creative with your pork dish.
When you are preparing a pork dish, it is important to choose the right cut of meat to go with it. Robina Farms Premium Fresh Meat, available at Robinsons Supermarket, offers a variety of meat cuts to. To help you choose the right cut of meat for your recipe, here is a handy guide with a few suggestions to get creative with your pork dish.
One of the most common and versatile cuts of pork, kasim has layers of fat and litid, making it ideal for slow cooking and suited for most pork dishes like adobo, menudo, and sinigang.
Get creative with your pork shoulder by roasting it whole on low heat for an extended period of time. With layers of fat keeping it moist, cooking it low and slow allows the flavors to seep in, resulting in the perfect roast for pulled pork.
From the same area as the pork loin, the tenderloin is the most tender of all cuts of pork meat. It also has the mildest flavor because of how lean it is, and benefits from lots of seasoning. It's best cooked and treated like steak—grilled or pan-fried.
Make an alternative to chicken fingers by breading and frying tenderloin strips and pairing it with honey mustard dip, or use it as a substitute for beef in a garlicy salpicao.
The row of bones surrounding the loin, the ribs are located closer to the belly while those closer to the backbone are the more tender baby back ribs. Ribs are very flavorful on their own, and are best enhanced by charred flavors when they are barbecued.
Put a unique spin on barbecued ribs by adding coffee grounds into the dry rub.
A definite crowd-pleaser, the liempo or pork belly is the fattiest and most flavorful cut with alternating layers of meat and fat. It can be used interchangeably with kasim for a more flavorful and fatty pork dish.
Level up the classic liempo by rolling a whole pork belly into a log and filling with aromatics to make the Italian roast pork dish porchetta. This distributes the flavors more evenly throughout the meat, and creates a juicy roast with uniform layers of fat and a crispy skin.
The pigue is the second most versatile pork cut. It can be used in any of the same dishes as its leaner brother, kasim, and is also best for slow cooking. The pigue is where we get the ham.
Put a spin on your basic adobo by adding gata and allowing it to cook down to a thick sauce.
The underrated pata can be used for a wide variety of dishes that otherwise require general-purpose cuts. While it is not fatty, it gets tons of flavor from the layers of skin and "litid" surrounding it. It is commonly used for crispy pata, and the braised pata tim.
Pata slices can easily substitute cubed meat in pork nilaga or sinigang. When it is deboned and chopped, it can also replace the hard-to-find maskara for sisig.
Vitamin-rich oil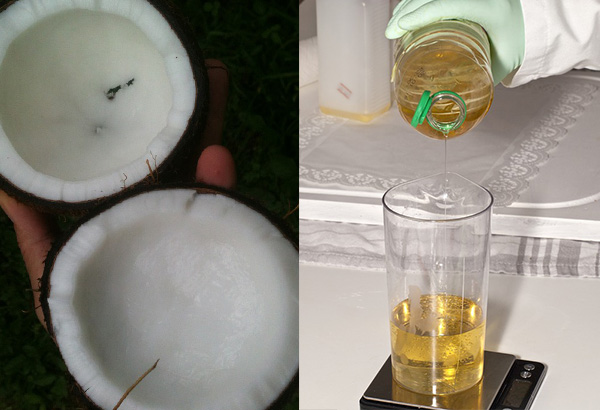 Oil extracted from coconuts
A well-stocked pantry of kitchen essentials will not only encourage you to cook exciting and relevant dishes; it is also a winner to your wallet.
Buy products in a bundle or in bulk, especially products that are non-perishable and can be stocked in the pantry like cooking oil. Available at all major groceries and supermarkets nationwide, Jolly Claro Palm Oil is a healthier alternative because it is reportedly cholesterol-free, rich in vitamin A, and reportedly does not solidify as fast as other palm oils in the market and resists oxidation, which causes the "pag-anta" or rancid after taste.
Choco overload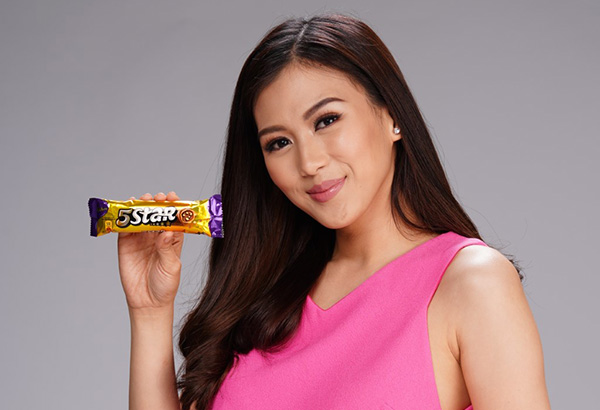 Alex Gonzaga
Almost three years after its introduction to the Philippine market, Cadbury's 5Star chocolate has captured the sweet tooth of Filipinos. With its crunchy, chewy, chololatey taste, the chocolate bar contains the well-loved formula of Cadbury Dairy Milk Chocolate.
This year, actress and social media sensation Alex Gonzaga is the new face of the candy bar. Known for her gregarious personality and hilarious viral videos, Alex embodies the choco bar's modern appeal.
The last straw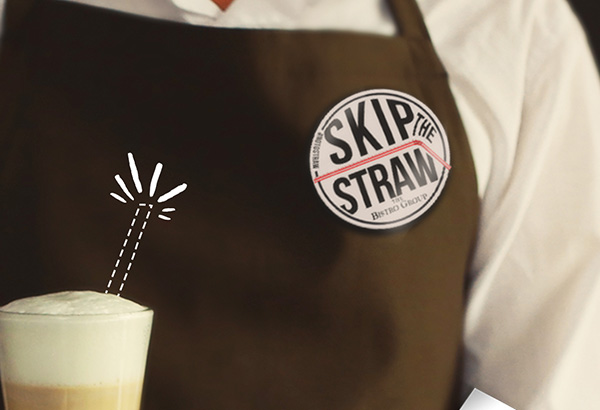 The restaurant chain aims to encourage diners to choose a more sustainable lifestyle by going straw-less.
About eight million tons of plastic trash flow every year into our world's oceans, a big fraction of which are plastic debris. Not surprisingly, the slim drinking straw is a focus in the growing global campaign to help save the environment.
Cognizant of these environmental dangers, The Bistro Group calls a "time out" on the use of wasteful plastic drinking straws and join the worldwide movement as it launches "Skip the Straw," its own initiative to stop the use of straws in all its stores.
The group operates casual dining restaurants such as TGIFridays, Italiannis, Texas Roadhouse, Denny's, Buffalo Wild Wings, Fish & Co., Bulgogi Brothers, Watami, Village Tavern, Krazy Garlik, and Modern Shanghai, among others.
Health benefits of prunes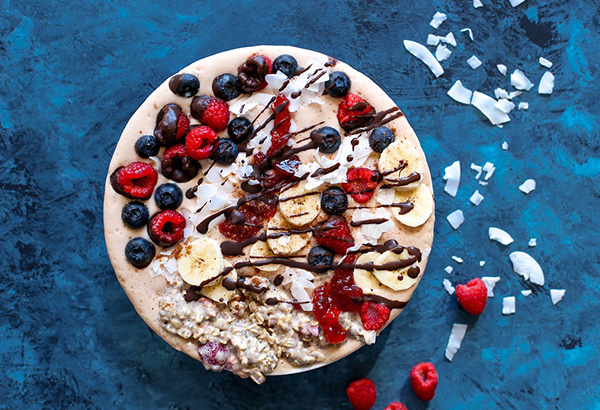 Prunes are rich in antioxidants and fiber.
When should you drink prune juice? If you are having a problem with regular bowel movements, experts say, prune juice may be the solution you are looking for. Start your day with a glass of Jolly Fresh 100 percent Prune Juice that is made from dried plums or prunes from California because it contains essential nutrients, antioxidants and fiber. Jolly Fresh Pitted Prunes can be added to one's breakfast oatmeal, baked goods, or create a healthy snack by mixing them with dark chocolates, dried fruits, and nuts.
Doctors recommend drinking prune juice or munching on dried prunes to your daily diet. Here are some reasons why:
1. Prunes are rich in fiber that aids digestion and regulates bowel movement. Whether you are drinking the juice of snacking on dried prunes, you get the benefit as fiber acts as a natural laxative that prevents constipation.
2. Prunes help control the bladder. Adding fiber to your diet can help control your sudden urge to pee! How? Regular bowel movement decreases pressure in your tummy, and so you feel less bloated too. We recommend drinking a glass of prune juice every morning.
3. Prunes are high in potassium, an electrolyte that helps the body function. Potassium is a mineral that helps with important body functions such as digestion, heart rhythm, as well as blood pressure.
4. Prunes are high in vitamins, packed with iron, and contain high levels of antioxidants. Both the juice and the whole fruit prevent a multitude of deficiencies and pose positive effects on the body - from stronger bones and muscles, lower blood pressure, and healthy respiratory system.
5. On a diet? Prunes help stave off cravings. Manage your weight by consuming fiber-rich prune juice and prunes that keep you feeling satiated for a longer time.
Make your own Mango Graham Mug Cake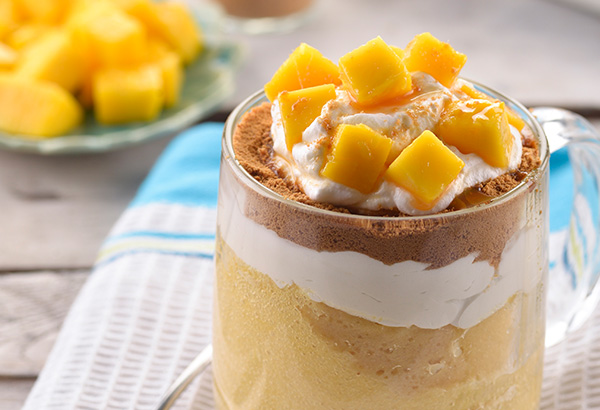 Mango Graham desserts are all the rage these days.
Preparing delicious desserts can be a daunting task especially if you are a novice in the kitchen. With the help of Maya, parents can now prepare desserts for their children.
Skip the long lines in different malls and create your own Mango Graham Mug Cake at home. Simply combine a pack of Maya Happy Mug Caramel Mug Cake Mix with mango juice in a mug, put it in the microwave for one minute and 30 seconds, then top with chopped fresh mangoes, graham crackers, and whipped cream.
If your children want chocolate and cheesecake, then this No Bake Chocolate Hotcake Cheesecake might be ideal.
Prepare cream cheese filling by beating cream cheese with sugar in a bowl. Place a cooked chocolate hotcake in a pan and pour enough cream cheese filling on top. Repeat this step to make layers, ending with a hotcake as the topmost layer. Leave it in the fridge for a few hours to set and finish up by coating the entire cheesecake with dark chocolate ganache.
Graduation treats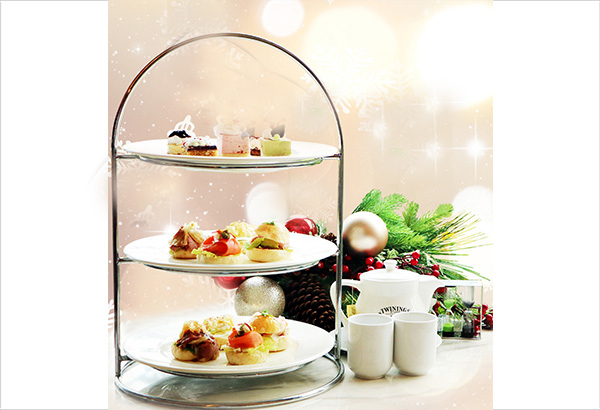 Afternoon tea
Graduation day is coming. Stressing out for months due to sleepless nights in making projects, beating the deadlines and reviewing for exams deserves a celebration.
Toscana Dining in Midori Clark, Pampanga treats graduates of 2019 get to eat for free as it launches the Treats 4 the Graduates offering, wherein graduates can eat for free. On Friday, Saturday and Sunday, graduates can feast at the Weekend Buffet with its array of international dishes and unlimited drinks.
On Monday to Thursday, the Dim Sum All You Can offering is available for lunch and dinner. Another option is to relish in an enticing freshly grilled barbecue offerings in unlimited Poolside barbecue.
Bubble bursts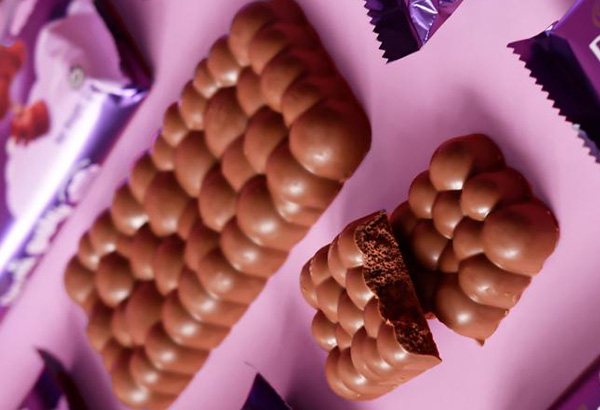 Bubbly chocolate designed for "bubbly" Filipinos
Snacking is on the rise globally. The lines between meals and snacks are blurring. Cadbury Dairy Milk's maker, Mondelez Philippines, aims to create growth in the snacks segment with brands and innovations such as the new Milk Bubbly.
"With Filipinos' naturally bubbly nature, we believe that the Milk Bubbly will be perfect for every Pinoy looking for an exciting taste and gastronomic experience," Arlene Amante, Chocolates Brand Manager of Mondelez Philippines, exclaimed. "We are also one of the first in all of Southeast Asia to welcome and taste this product – another first for us!"
Putting luxe into lunchbox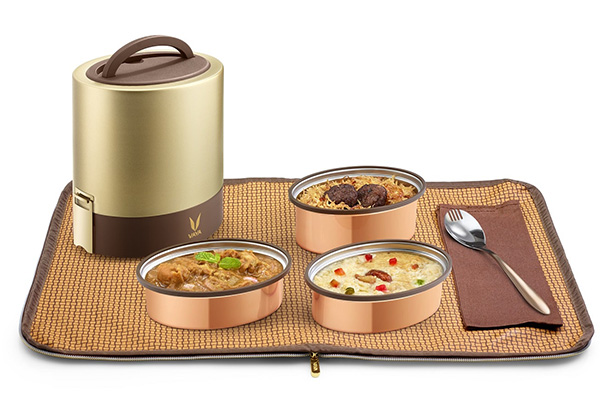 A lunchbox that allows one to prepare multi-course meals.
In the Philippines, the lunchbox brings up memories of childhood and meals that end up cold and runny; edible, but not quite as satisfying as it could be. At its worst, the food inside can spoil before consumption.
The practice of carrying a lunchbox often continues into adulthood, with many taking a packed lunch to work in order to enjoy a healthier and fresher meal. Yet, despite the efforts at re-heating food, lunches never taste as fresh as it should be.
Now available in the Philippines via Vayalife.com, the Vaya Tyffyn was designed by a team of highly seasoned professionals all across the globe. It seeks to improve the way people take food on the go with a product that is stylish, durable and travel-friendly. The design offers consumers with the option to pack a multi-course meal every day instead of the typical combination of rice and a main dish while keeping food fresh and warm.
Cebu lechon by the bay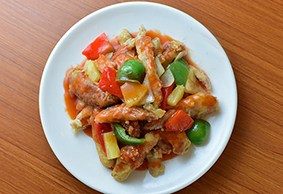 Lechon Fingers with Sweet & Sour Sauce
Here is another addition to the dazzling bay area along Seaside Avenue. Rico's Lechon is bringing Cebu's best lechon right in the heart of Manila as it opens its fifth store at SM Mall of Asia Complex, Level 1, South Wing, Seaside Avenue in Pasay.
Following the opening of the diner's Fort Entertainment Complex opening in Bonifacio Global City, Top of the Glo at Glorietta, Tiendesitas in Ortigas, and U.P. Town Center in Quezon City, this new branch takes advantage of its location to offer an ample 200-seating capacity space with al fresco dining so diners can enjoy their mealtime with a view and cool sea breeze.
Besides its popular lechon, the restaurant offers a number of all-new specialty dishes to please every palate such as the sinigang boneless bangus, sizzling chicken steak, tortang talong with lechon, fried chicken coated with homestyle sauce, and the lechon fingers with sweet and sour sauce. More shake flavors have been added as well, like mocha, cookies and cream, fruity strawberry, bloody watermelon, and sago at gulaman.
For those looking for an afternoon fill, the restaurant now offers a merienda selection of senior pit lechon mami, lechon arrozcaldo, lechsilog (lechon, sinangag and egg), diniguan and puto, and a set of dinuguan, puto and plain rice.
Meat-free Lenten option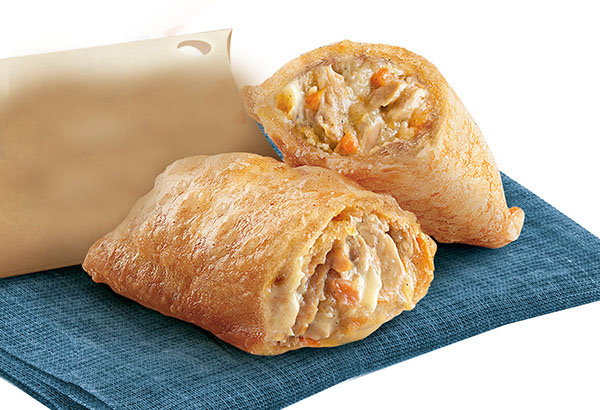 tuna pie
There are those days when cravings strike in between meals, meetings, and just about any activity in busy days, but a simple nibble cannot cut it. The new Jollibee Tuna Pie is a combination of textures and flavors from tuna flakes, peppery sauce, cheese and vegetables.
World Macaron Day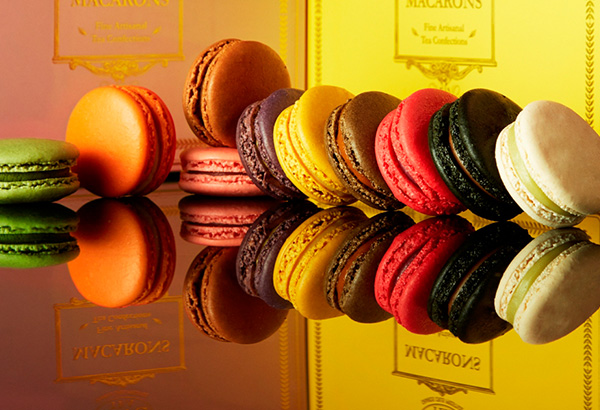 Macarons
In light of World Macaron Day, TWG Tea Salons & Boutiques presents its customers with a complimentary box of macarons, with purchase. Handmade from natural ingredients, the free tea-infused macarons can be enjoyed from March 16 to 19.
Available from March 9 to April 28, the Lenten menu features a selection of new seafood dishes infused with harvest teas and tea blends, offering delectable options for guests who are looking for something hearty to enjoy. Apart from tea gastronomy, a new range of tea-infused mocktails also takes center stage.