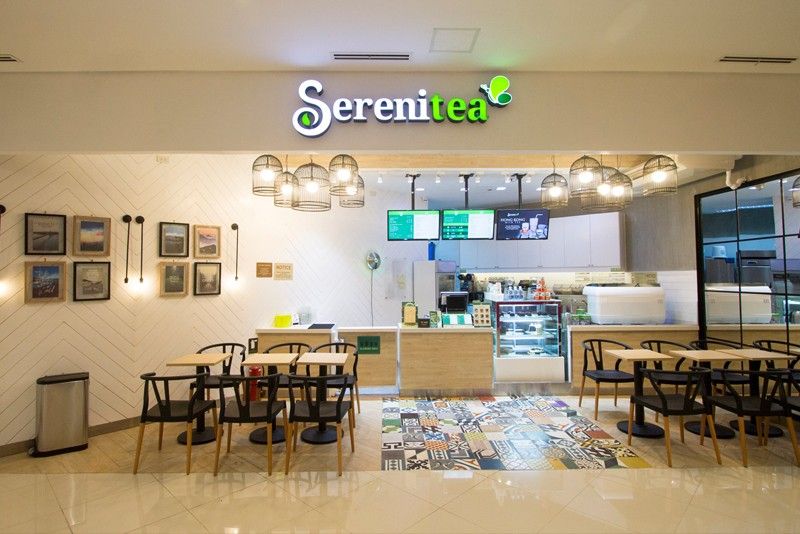 Serenitea at Ayala Malls The 30th
Photos by Michael Varcas
Serenitea's summer sweet tooth bliss
MANILA, Philippines — There's nothing like a cool, refreshing drink when it's hot and humid outside.
Serenitea, a homegrown milk tea brand, offers brewed teas, milk teas, ice ice cream drinks, tasty snacks and classic teas perfect for the hot days ahead.
"When we introduced the milk tea concept back in 2008, most people were predominantly into coffee. And some people thought that tea was about tea bags dipped in hot water. We wanted to change that perception so we made sure that the taste of our milk tea suits the Filipino palate. Our milk teas can be customized, the sweetness can be adjusted and you can add sinkers such as pearls, chocolate, nata de coco, Yakult and others," shares Serenitea owner Juliet Chen.
Now in its 10th year, Serenitea now has 52 branches nationwide.
Reimagining favorite summer coolers
Signature ice cream flavor: Carmen's Best Okinawa Milktea and Hokkaido Milk tea ice cream
Serenitea's bestsellers include Hokkaido Milk Tea, a unique combination of toffee and caramel that blends well with this creamy milk tea; and the Okinawa Milk Tea, another creamy milk tea sweetened by brown sugar.
This month, Serenitea introduces two new variants: Carmen's Best Okinawa Milk Tea Ice Cream and Hokkaido Milk Tea Ice Cream. These two new products combine the trademark milk tea taste of Serenitea's Hokkaido and Okinawa with the creamy, rich and whole-bodied milky-sweet flavor of freshly made ice cream. Both were co-created with Carmen's Best Ice Cream, a boutique ice cream company known for crafting the best flavors out of the freshest natural ingredients.
"This is the first time we're doing something this big — milk tea-inspired ice cream flavor — in time for our 10th anniversary," Chen enthuses. "We want our customers to have the best and come back to the best. That's one of our secrets in giving quality products. This is where Serenitea and Carmen's Best are known for, offering quality and innovative products because our customers deserve only the best in quality."
With budget-friendly prices so that every Juan can have a taste of pure sweet-tooth bliss, the Okinawa Milk Tea Ice Cream and Hokkaido Milk Tea Ice Cream are refreshing and exciting additions to Serenitea's delicious line of summer coolers.
* * *
For information, visit www.iloveserenitea.com., like and follow on Facebook, Twitter and Instagram @iloveserenitea.