Marriott Manila executive chef Meik Brammer.
JOEY VIDUYA
Marriott Manila brings Christmas to your table
Marriott Manila executive chef Meik Brammer stands beside the smoked bone-in ham carving station and rattles off seven more dishes that come with it — including two incredible pies (pumpkin and apple), and asks, "Guess how much this would cost you if you ordered this for your noche buena for 10 people?"
The guesses range from P10,00 to P15,000. He laughs and says, "No, it's P4,999. It was more expensive last year but this year we wanted more families to experience a Marriott Manila Christmas."
It's proof that Christmas — or at least planning it — does start early in the Philippines.
But before the Marriott Christmas packages, there's Halloween treats created by pastry chef Felino Afable and his team. They've made scary so cute with chocolate gravestones, mummy chocolate lollipops, bat cupcakes and — okay, this one is actually kind of scary — pastry in the shape of severed and bloody fingers. It's sure to make treat or treating a whole lot of fun this weekend.
And before you know it, Christmas is here. So, Marriott Manila offers noche buena packages and hampers to share this season.
The smoked bone-in ham (P4,999) comes with a kilo of herb roasted baby potatoes, creamy potato salad, rosemary glazed carrots, buttered mixed vegetables like young corn, green bean, mushrooms and cauliflower; and sauce options of mushroom gravy or pineapple. For dessert, there's pumpkin and apple pies (the pumpkin pie wins, hands down!).
Another package has a whole roasted turkey (P5,999) with mushroom or cranberry sauce and includes a kilo of garlic mushroom potatoes, rosemary glazed carrots, brussel sprouts and pancetta, and creamy potato salad. It also has pumpkin and pecan pie (this time the pecan pie beats the pumpkin for me).
The packages are good for pick-up starting from 10 a.m. at Marriott Manila on Christmas Eve (or Christmas Day) and chef Brammer says anytime from then is good to keep the noche buena fresh.
For gift hampers, Marriott Manila offers them in either a leather box or a classic hamper. The mini hamper in leather box includes two dozens of holiday cookies, two huge gingerbread man, chocolate Santas in sleigh, stollen bread and a spiced apple gourmet jam for P2,000. The classic hamper is filled to the brim with pumpkin seed bread, dark fruit cake, a gourmet jam, can of Malagos chocolates, milk chocolate almond Christmas tree, six pieces of oversized cookies, milk and white chocolate angel, gingerbread man and a bottle of Benchmark cabernet sauvignon red wine for P3,999.
For the whole season to enjoy, nothing beats counting down Christmas Day while enjoying Christmas treats. Marriott offers stollen bread (P500), dark fruitcake (P500), and pan de coco (P200/six pieces). Kids will definitely love waking up to a holiday cookie box (P340), gingerbread man (P65) or a gingerbread chalet (P780) macaron box of 24 (P1,000), chocolate Christmas tree (P330), big-belly chocolate Santa (P500), chocolate angel (P320), and chocolate St. Nicholas (P500). For adorable gift sets, there is a choice of three Santa chocolates (P800) or two Santa chocolates and Malagos chocolates from Davao (P750).
How was it to work with two chocolates from two different countries (Switzerland and the Philippines) to create such treats? Chef Brammer says the award-winning chocolate from Davao, which is dark and bitter, worked really well with the milky Swiss chocolate.
Brammer, who goes by the nickname the Big Chef, should know — he can fill up your sleigh or your Christmas tree with yummy goodies for the family.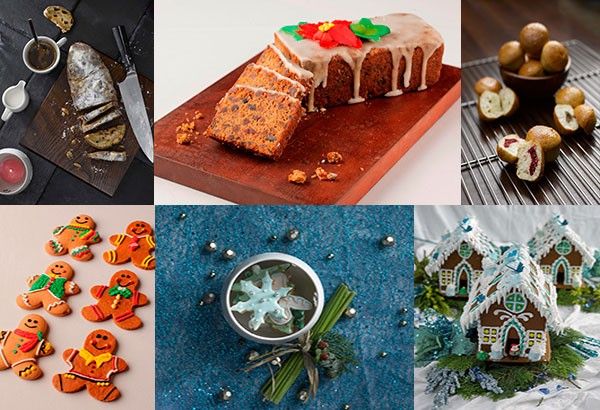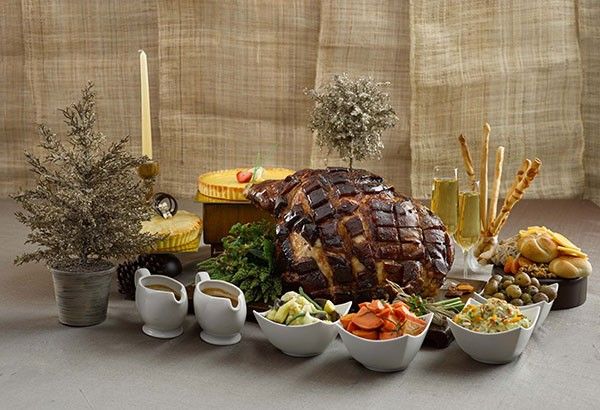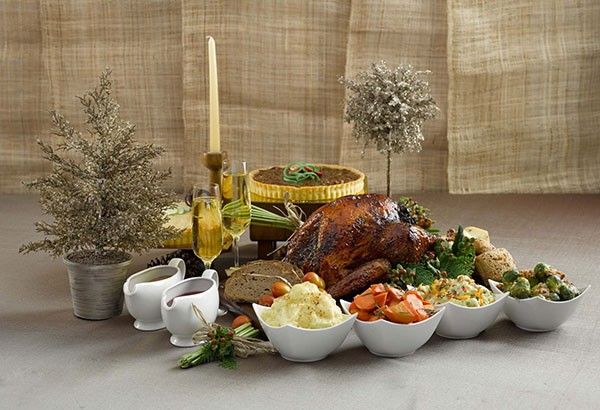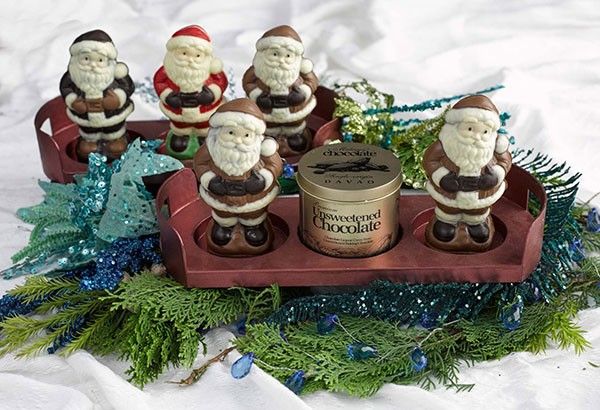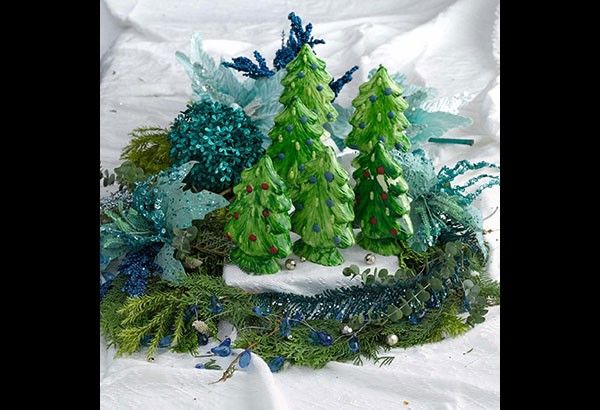 <
>
* * *
Follow the author on Instagram and Twitter @iamtanyalara. Check out her travel blog at www.findingmyway.net.
For more information on Marriott's Christmas offers call 988-9999 or visit www.manilamarriott.com. To join ongoing conversations, like Facebook.com/MarriottHotelManila, follow @marriottmanila on Twitter and @manilamarriott on Instagram.