National organization honors 2021 model mom queens
November 20, 2021 | 9:34am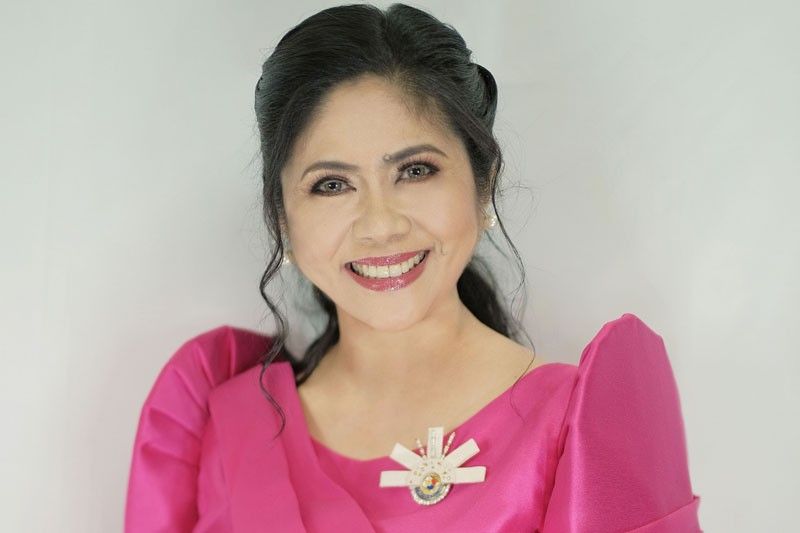 MANILA, Philippines — The Model Mom Philippines organization, in cooperation with Best Magazine, honored five outstanding moms in simple rites at the Teatrino in Greenhills' Promenade Complex.
Chosen for their integrity and a heart for helping others, all five queens have been actively pursuing their respective causes and concerns, even before appointed to wear their crowns.
ACT-CIS Party-list Rep. Niña Taduran is Model Mom Earth 2021. A public servant for 21 years doing radio program with Raffy Tulfo, the solon has championed the welfare of women, media persons and the labor force, especially overseas Filipino workers. As the House of Representatives' assistant majority leader, she is the co-author of the Anti-Crime and Terrorism Bill.
Entrepreneur Mariel Ardiente is Model Mom Globe 2021. She made a business out of her passion for scents and created an entire range of products under the label "Pasithea". She wants to help her community especially in this time of crisis. So she thought of giving income opportunities to youngsters in school without shelling out any capital outlay. They earn by selling her perfume line through sheer industry and the willingness to generate revenue.
Model Mom World 2021 Marietta Clenista-Nacional is a staunch advocate of the Apat Dapat national organization's initiatives for agriculture, livelihood, housing and the discovery of Filipino talent. Her mission is to help uplift the plight of the homeless urban poor.
US-based health professional Jane Knof is Model Mom Universe 2021. A nurse, medical technologist and cellulite therapist by profession, she counts education and the search for knowledge her lifelong mission. As such, she is the perennial benefactor to the Badiang Elementary School in Maasin, Southern Leyte where her mother used to teach.
Jane Jarencio is Model Mom Tourism 2021 and as her title dictates, is immersed in efforts to the betterment of tourism policies in the country. She is working closely with the Department of Tourism in the implementation of the agency's manifold agenda, from the perspective of the private sector.
Best Magazine is also the organizing body to the perennial award programs such as the Philippine Faces of Success and the Philippine Empowered Men & Women of the Year. Now on its fifth year, it has decided to honor accomplished mothers who have dreams of pursuing pageantry with underlying advocacies.
This year's initial batch of honorees has kickstarted what will eventually become an annual search for outstanding mothers who will be role models for accomplished women, both in the home front and globally.
The search for Filipino mothers here and in Filipino overseas communities is on! This is the pageant system for all married, legally separated, widowed and/or single mothers. Unlike other pageants of its kind, this one has no registration fees.
Interested parties may join the forthcoming national search and grab the chance to compete for the Model Mom Philippines 2022 title and proudly represent the country in next year's international virtual competition.
If you are 31-60 years old and wants to be an inspiration to others and create a difference by being a role model to Pinay mothers everywhere, then this noble calling is for you.
Part of the pageant challenges are the Introduction, Advocacy, Glam Shoot, and Q&A that will all be submitted in video using the Landscape format, with a 1920x1089 pixel resolution and must not exceed three minutes long.
Each of the challenge will be using specific background music. Entrants can procure all needed forms and audio requirements from the Model Mom Philippines secretariat through mobile phone numbers +639261660195 and/or +639176185544.