Lilianna Manahan brings on the funk
August 18, 2021 | 12:00am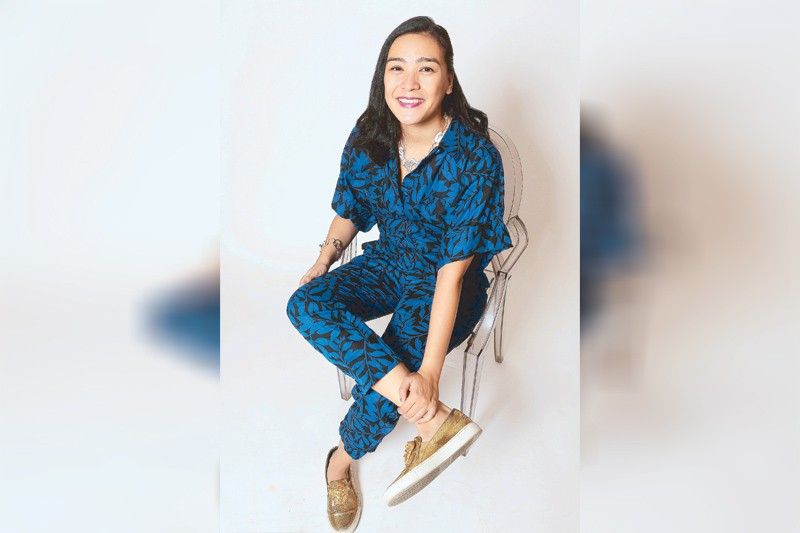 It was a series of dance parties on Instagram Live that would set Lilianna Manahan on a trajectory of creating jewelry that she hoped would bring joy to people at home. The DJ was D-Nice, spreading good vibes by spinning his funk, R&B, hip-hop and soul favorites from his Los Angeles flat for up to nine straight hours at a time — all done in isolation — just like Lilianna, who was at home in Manila with sketchpad and some materials that would take her through the following months of quarantine.
The Filipino artist was connected by the DJ's music to a worldwide community of 150,000 viewers that included the likes of Joe Biden, Michelle Obama, Rihanna and Mark Zuckerberg, getting into a groove of inspired creativity with the resolve to turn the dark days of the pandemic into something positive. The result was "Funk in Flux," her jewelry line that will be launched on her new website tomorrow, Aug. 19.
The lockdown has actually been ideal for the artist, who completed her last exhibit, "Unlimited," also in quarantine. Thriving at a slower pace, she was able to sketch more and observe all the little things that she took for granted. She also discovered the materials that she bought in 2019 after completing a wax-carving course at Central Saint Martins in London, where she finished her foundation course in art and design in 2004.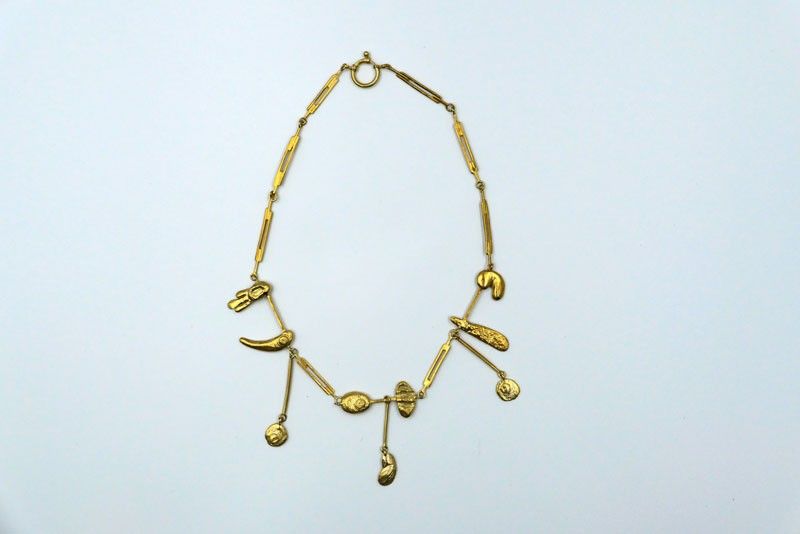 Although this new collection is an extension of her thoughts and explorations in metal, "Funk" has more detail. She also had more control, hand-carving the wax herself before having it cast and made in sterling silver plated with 24k gold.
The forms arise from her continuing fascination with the story of creation, that split moment between darkness and when God calls light into the world. From seminal shapes and cellular grids to biomorphs and parts of hybrid creatures, these "origin of life" pieces have a rhythm and complexity, much like the melodies that inspire her: "I was drawn to funk because of the different layers in the music, the way it makes you want to dance, and the mood it puts you in. I also love the whole era with the fashion, the sparkle and intricacies of the sounds that each instrument in funk bands make."
Hence her pieces were baptized with names like "Celebration" and "Drop the Beat" as a tribute to favorite songs and artists. They are mementos to celebrate the nuances of everyday life, whether they are awkward, uncomfortable, funny or serious. It's a state of flux where things will not be the same as before but for Lilianna, "this brings a sense of hope despite an unfinished state." There are possibilities of life "that are forming into something beyond what you can imagine."
Although she was always intrigued by the big jewelry that rappers wore in videos and Versace in the '90s, she found this collection a chance to make her own versions. She recalls childhood memories of borrowing some of her grandmother Elvira's and her mother Tats' jewelry for special occasions and playing with them, together with her sister, Juana: "The interesting pieces my Mom has are from Lalaounis. I don't remember specific pieces from my grandmother but I do remember them as being collectively sparkly."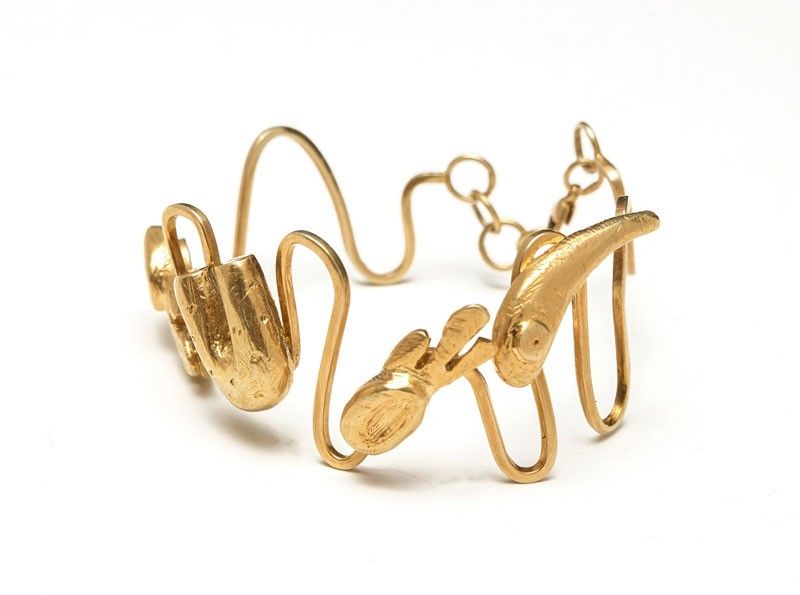 Gold was Lilianna's favorite metal and she was drawn to "sculptural pieces or something made in a different way." Her taste in the arts — from classic Greek and Roman sculptures and Rodin to Secessionist works by Klimt and contemporary artists like Olafur Eliasson and Tokujin Yoshioka; and the culinary world's Jordi Roca and Ferran Adrià — also come into play.
This multidisciplinary approach to design can be gleaned from her new website. Aside from showing her creative growth in jewelry, furniture and product design, it will showcase art and design at its best, "featuring every aspect of creativity and how it can uplift the soul, and how art can explain things we sometimes can't put into words." This is why she produced two videos to accompany the launch of her jewelry, together with other artist friends who she knew loved what they did: Rob Leung, Undiscovered Freedom, Jether Guadalupe, Paolo Garcia and Paolo Pineda. Although she had a brief, she left it to them to interpret the pieces in their respective disciplines.
The animation is particularly engaging. Just like in quest stories like Lord of the Rings or The Odyssey where a character is forged through different trials, the video portrays a particular component on its way to find its purpose. "I've always wanted to make cartoons," she says. "I felt the videos add a different layer to experiencing the pieces."
Her website, in fact, invites you to "jumpstart your imagination" and promises to "contribute to your daily visual experience by providing you with little pockets of delight by engaging all your senses." She calls on us to be her partners in a journey of "digging deeper into what the imagination is." Just like with her jewelry, what she provides is "the beginning." The eventual owners of the pieces participate in finishing the story depending on how they use it: "I hope people find their different expressions of wearing it like in layers, gold on gold on gold, and most of all enjoy the pieces."
But is jewelry relevant at this time? "I think it's always relevant!" the artist declares. "Right now, if it's to make people feel some semblance of dressing up like we used to, then it has served its purpose. But more than that, jewelry is always a reminder of a certain time, person or place and I think that's what makes it so special: they hold memories."
* * *
Funk in Flux will be launched on Aug. 19 at www.liliannamanahan.com . Follow the artist on Instagram @liliannamanahan. Follow the authors on Instagram @rickytchitov; Twitter @RickyToledo23; Facebook - Ricky Toledo Chito Vijandre.