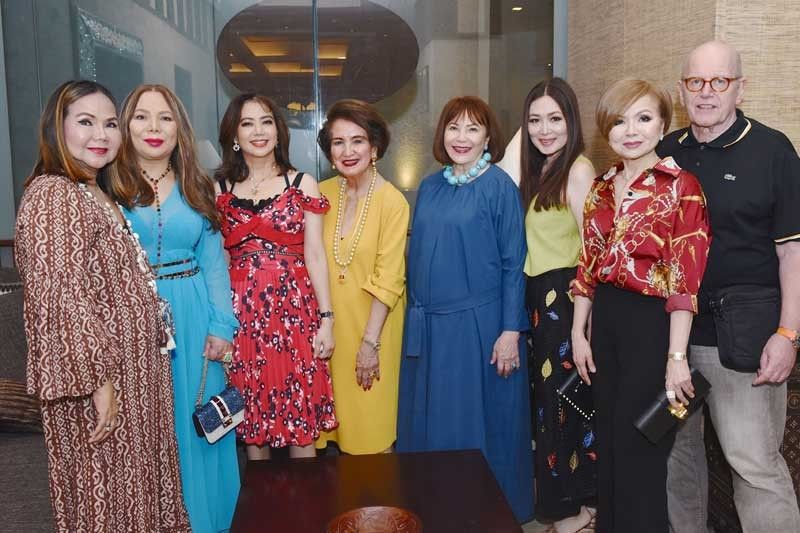 Hostesses with the mostest: Marissa Fenton, Tina Cuevas, Agile Zamora, Nene Leonor, Mellie Ablaza, Linda Ley, Duday Tucson with the celebrant Alex Van Hagen.
Photos By Alex Van Hagen For Power Mac Center
Despite the horrendous and nerve-wracking traffic and heavy downpour in the metro, an intimate get-together to celebrate the birthday of photographer Alex Van Hagen unfolded at Balesin Islander Restaurant in the scenic Alphaland City Club in Makati.
Alex, who calls the Philippines home, is the country's leading society photographer, a contributor to the Philippine STAR and the Philippine Tatler, and also your palangga's favorite lensman.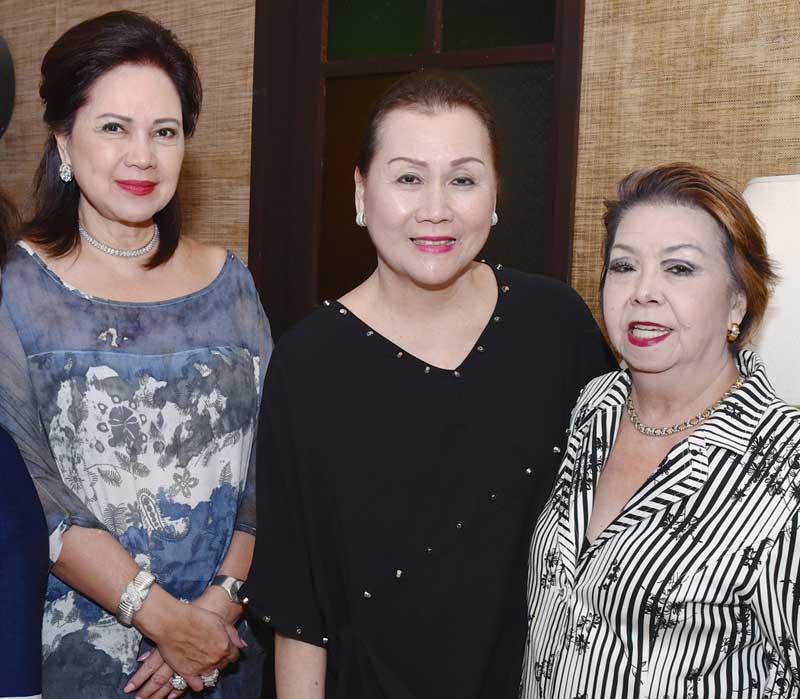 Nini Licaros, Odette Ong, Baby de Jesus.
The elegant Filipino restaurant, known for its delicious native dishes, was decked out for the occasion, palanggas, with white floral centerpieces.
Hosted by some of Manille's society ladies headed by Nene Leonor, woman for all seasons Nini Licaros, the trés popular Agile Zamora, everyone's favorite Consul Mellie Ablaza, the elegant Linda Ley, Duday Tuason, Marissa Fenton, Merci Poblador Padolina, Nikki Tang, entrepreneur Tina Cuevas, Gov. Baby Ortiz, Rosalind Wee and Connie Haw, guests were treated to a special merienda cena of native Filipino dishes like pancit palabok, puto and dinuguan, arroz caldo and mais con hielo as they bonded together to show their love for a special friend.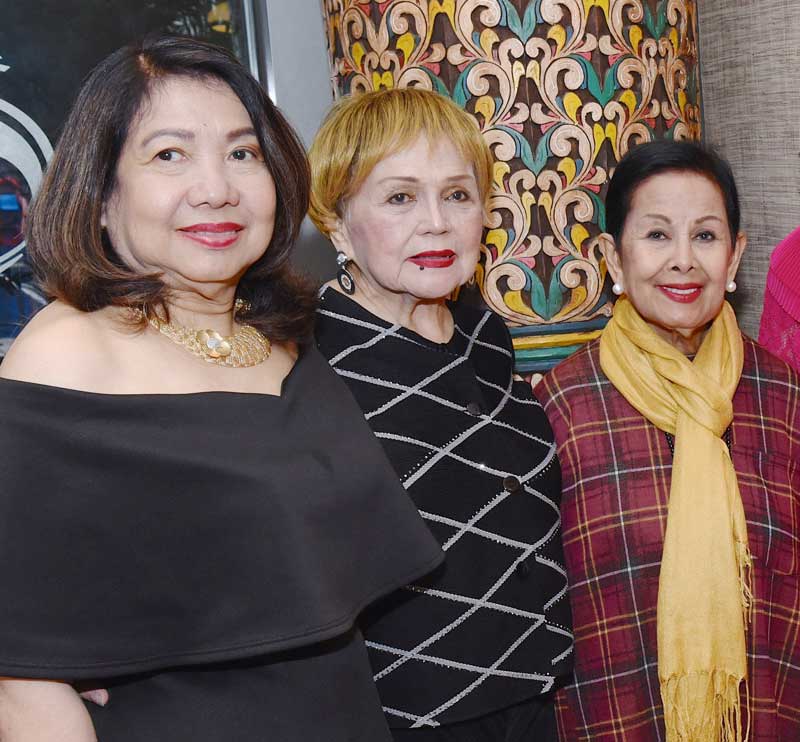 Florence Tan Defensor, Baby Luat, Dr. Elenita Binay.
Among the well-wishers were former Makati Mayor Dr. Elenita Binay, Baby Cruz and husband Danny Vazquez, dancing queen Becky Garcia and her partner Dr. George Sarakinis, former CHED chairperson Dr. Nona Ricafort, Baby Luat, Chuchi Serrano Villar, Florence Tan Defensor, vivacious Nini Layug, Tess Pamintuan, best-dressed Malou Martinez, cultural and heritage advocate Dr. Mila How and Rotarian Frank Evaristo.
After singing the birthday song, a loud cheer was given to the honoree, while guests lingered on way past 7:30 p.m., dahlings.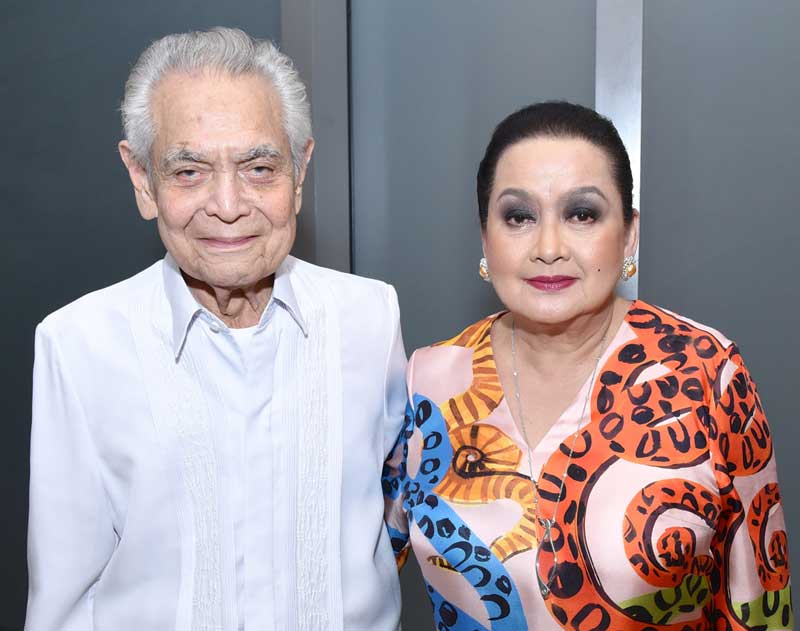 Danny and Baby Cruz Vazquez.
* * *
Happy, happy 33rd anniversary to the Philippine STAR and to everyone — from the president to the messenger — who made the STAR what it is today: a star!