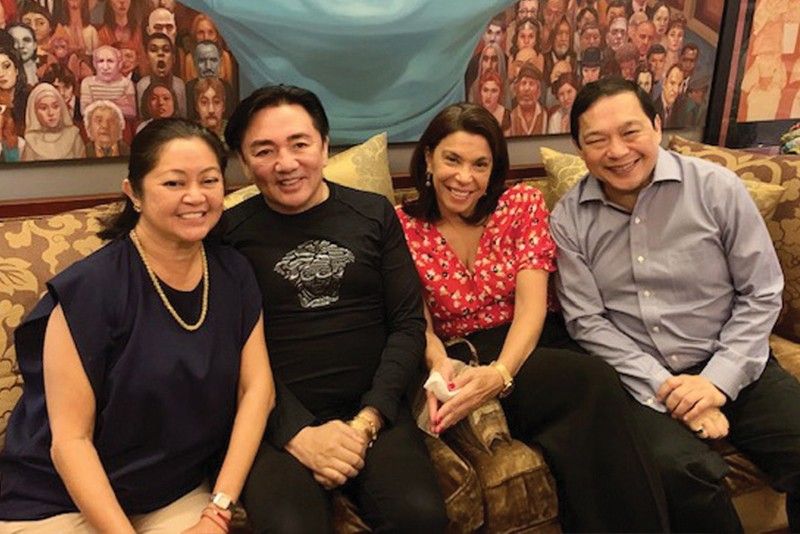 Ambassador Manuel A.J. "Dondi" Teehankee (right) with (from left) Atty. Lisa Cacho Araneta Marcos, interior designer Anton Mendoza, Cara Wilson
Photos by Alex Van Hagen Powered by MAC Center
A Filipino feast for Ambassador Dondi Teehankee
Interior designer Anton Mendoza tendered a birthday salubong for one of his best buddies, lawyer and diplomat Ambassador Manuel A.J. Teehankee, fondly called "Dondi" by his closest pals, dahlings, who celebrated his 61st birthday with a blowout at his fabulous gallery-like residence a week ago. Dondi was in Manille to attend an international conference as resource speaker from his Geneva post as Ambassador of the Philippines to the World Trade Organization. He is also the chairman of WTO's important trade committees.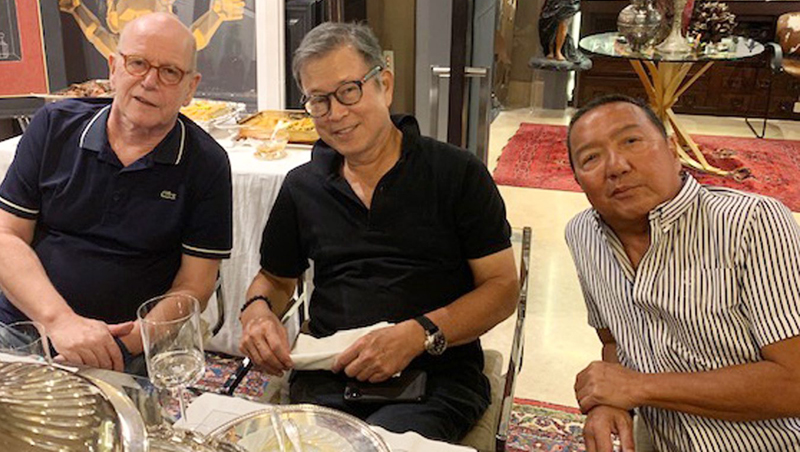 Ace photographer Alex Van Hagen, Johnny Velasquez, Raul Teehankee
Popping in right before the stroke of midnight was well-respected lawyer Atty. Lisa Cacho Araneta Marcos to greet Dondi. Both are New York-accredited lawyers having worked and lived in the Big Apple for some years. Other guests included Cara Wilson, Filip Jörbrand of Finland; Lars Tobias Almerdahl of Sweden; Martin Lopez from Germany; our favorite couple Maripi Muscat and Johnny Velasquez; Linda Coscolluela; my palangga Alex Van Hagen; dear Pepper Teehankee; and Dondi's bro Raul T; and stylist Ian Giron.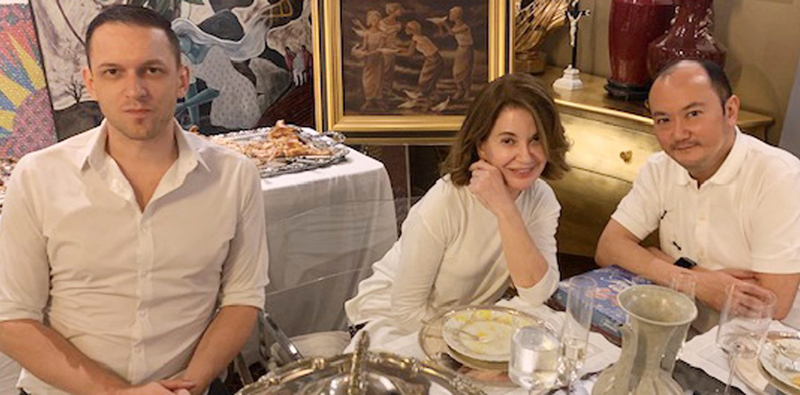 Martin Lopez, Maripi Muscat, Pepper Teehankee
Everybody enjoyed the delicious dishes like kare-kare, laing and lechon from Pimbrera ng Barasoain in San Antonio Forbes Park, and chicken pork adobo and daing na bangus from the kitchen of Anton Mendoza.
Tony Boy Dela Rea celebrates with the beauties and the best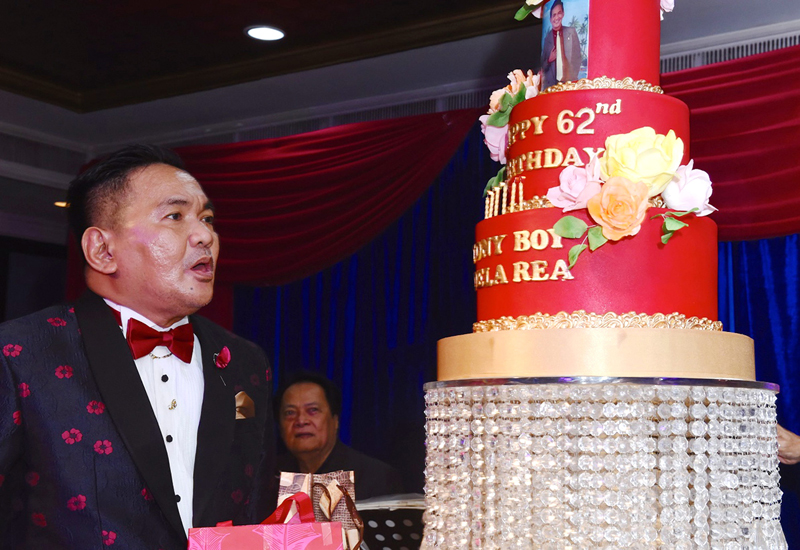 Tony Boy Dela Rea blows his birthday cake.
Tony Boy Dela Rea, CEO and president of Multi-Farm, celebrated his 62nd birthday at Chantara Thai Restaurant, in the world-class hotel Dusit Thani Manila, no less, dahlings.
Guest of honor was newly elected town Mayor Corie Poblete from Tony's hometown Silang, Cavite. Other guests included 1975 Mutya ng Pilipinas Azenith Briones, film director Elwood Perez, singer Lance Raymundo, his sister, former PRC Commissioner Nette Dela Rea, 1976 Miss RP Joy Conde, the New Capitol Estates 1 officers and a hundred more VIPs.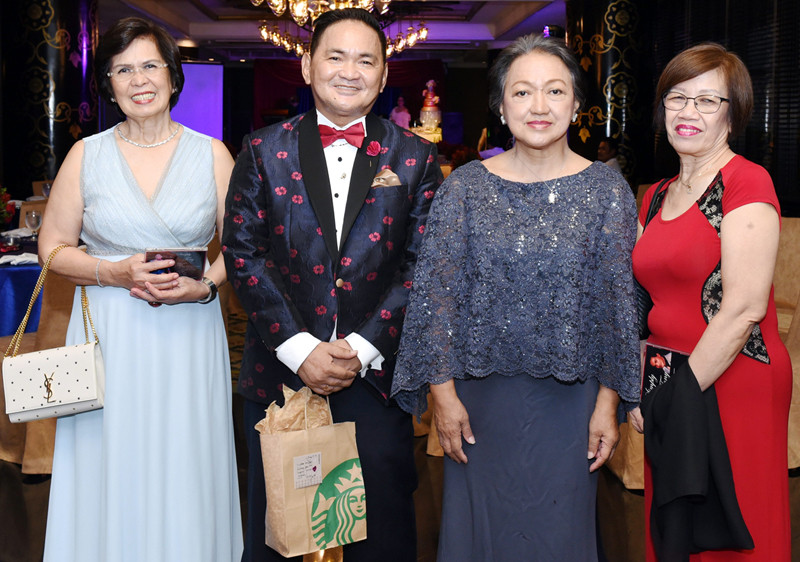 Del Vitangcol, Tony Boy Dela Rea, his sister Nette Dela Rea, Celly Saballa
Tony Boy wore Randy Ortiz and hair styled by Henri Calayag. Archie Crane hosted the event, ace photographer Alex Van Hagen took the photos, Nonoy Lopez and his band provided dance music, Savannah moon dance instructors danced all night with the guests, Mark De Guzman did the video, Jan Visuals did the lights. Lance and Tony Boy rendered song numbers.