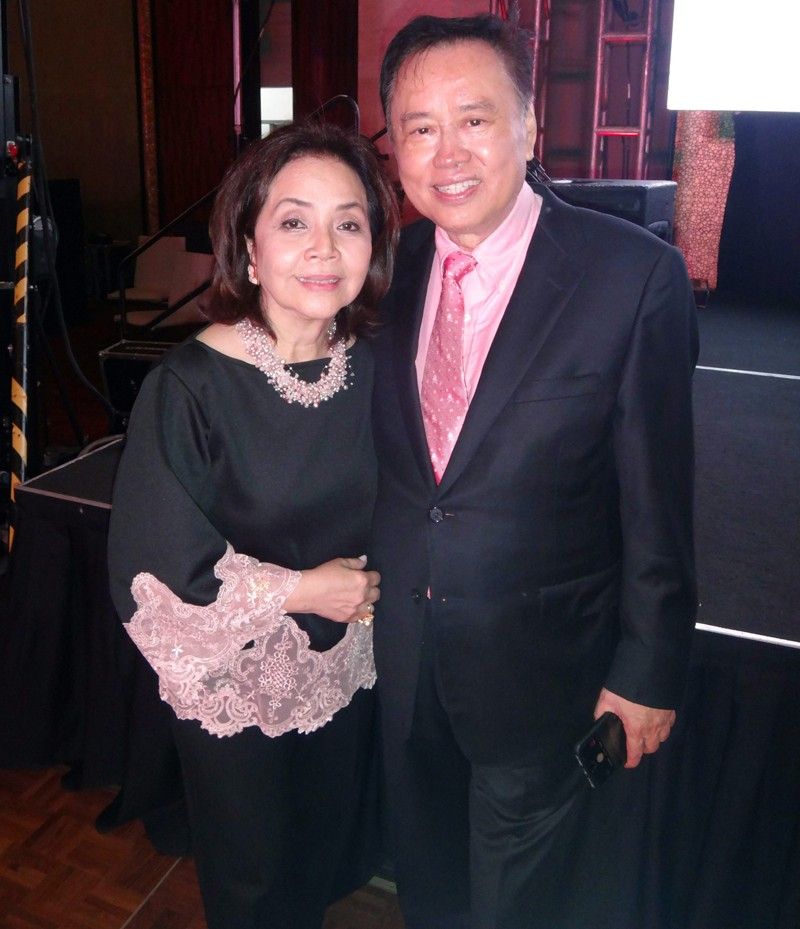 Dr. Norman San Agustin of the Asian Breast Center with wife Biba
Photos by Frannie Jacinto
Dr. Norman San Agustin raises funds for Mammo on Wheels
With the Celebreast fundraising dinner awash with ladies and gents wearing pink, guests clearly showed their overwhelming support for Dr. Norman San Agustin's advocacy: to cure breast cancer through early detection.
A successful oncologist and breast cancer surgeon in New Jersey, which he called home for over 40 years with his supportive wife Biba Apacible, Dr. Norman felt it was time to come home since the Philippines has the highest breast cancer incidence in Asia.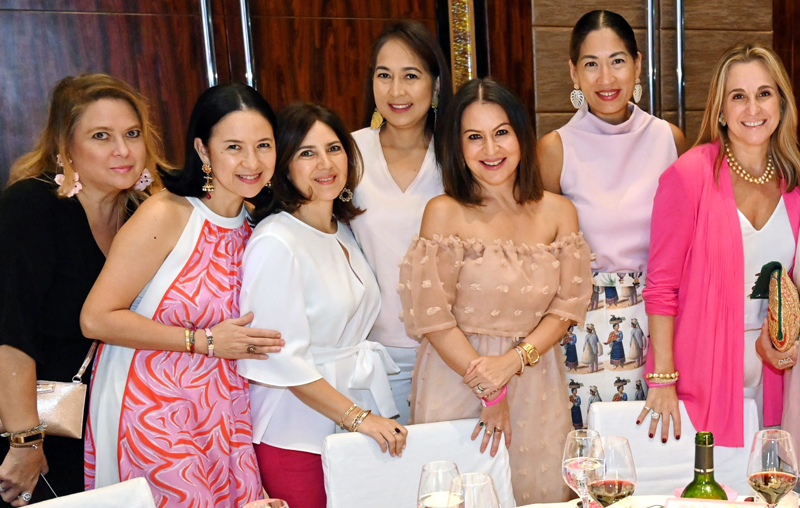 Junie Pen?a, Mia Borromeo, Ann Preysler, Mayet German, Marilou Batchelor, Techie Hagedorn, Sofia Elizalde
He set up the Asian Breast Center at the Centuria Medical, complete with state-of-the-art equipment and medical technology to fulfill his vision that it would be a "profit for charity" facility to help women in need of medical aid, who cannot afford to undergo expensive tests or procedure.
"Women succumb to the number one killer of females due to lack of education about the disease and resources. They lose their breasts, their hope for a normal life, when all that is needed is to have a mammogram test for early detection," he explained.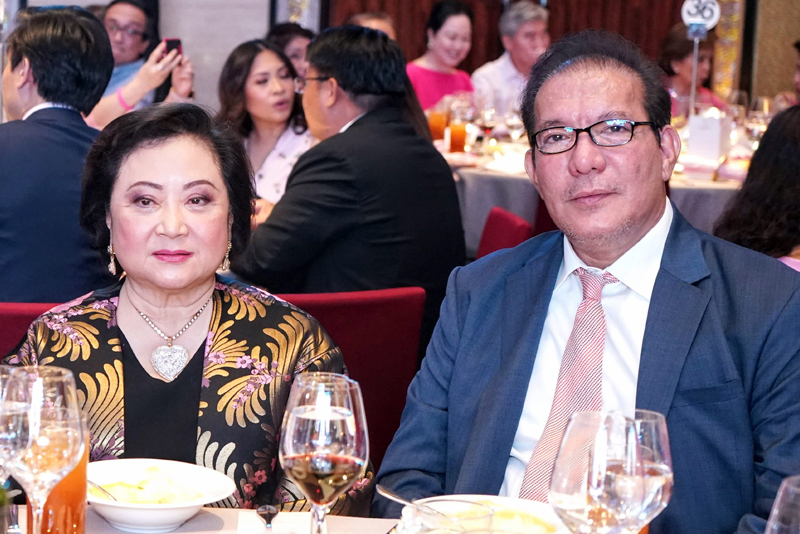 Nedy Tantoco and Patrick Jacinto Celebreast organizers
During the sold-out affair at the Ballroom of Grand Hyatt Manila, celebrity artists Pinky Marquez, Joe Mari Chan and RJ Jacinto gladly performed gratis for the crowd of over 800 enthusiastically dancing supporters. Ageless beauty queens Gloria Diaz and Margie Moran Floirendo lent their presence, serving as guest bartenders to further raise funds for a truly worthy cause.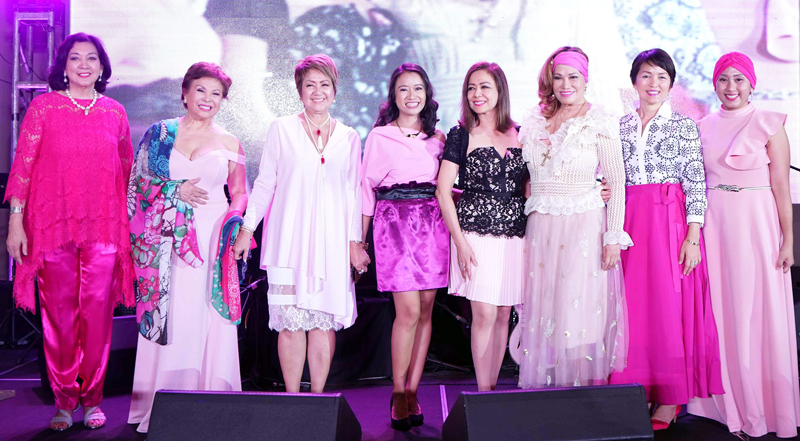 Celebreast organizers Jojo Zabarte, Maricris Tabora, Toni Palenzuela, Joyce Tayag, Mayenne Carmona, Rose Basa, Emily Bais, Faye Perez
Very soon, a Mammo on Wheels will be rolled out in barangays of Cavite, in partnership with the De La Salle Medical Center, to provide indigent women with free mammogram tests. Eventually the mammography van will be able to move around various parts of the country to provide medical tests for women in need.
The Asian Breast Center invites individuals, organizations and companies to rally behind the breast cancer crusade.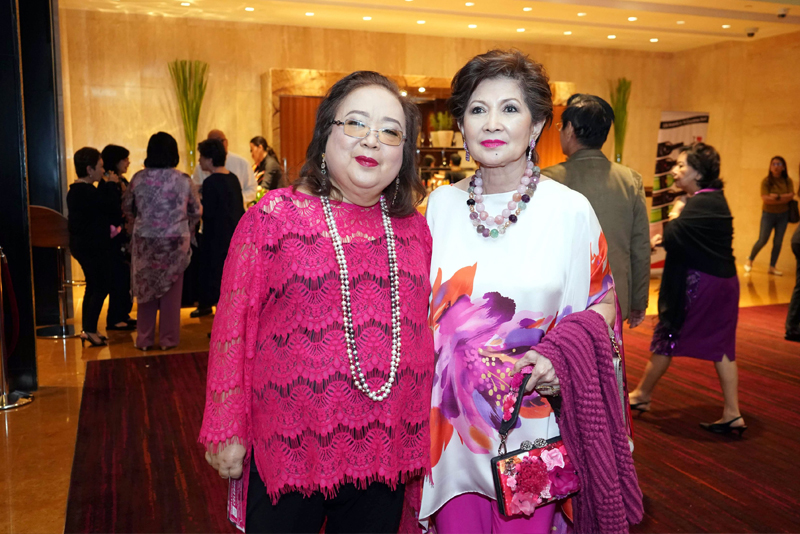 Marilen Tantoco, Criselda Lontok
* * *
For comments and ideas, please email: jacinto.fa@gmail.com.