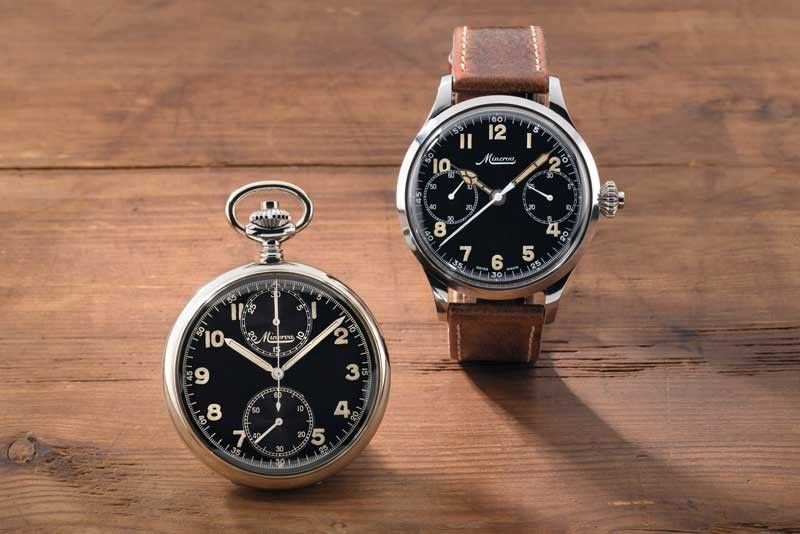 Mountain song: The Montblanc 1858 collection captures the "Spirit of Mountain Exploration."
How a watch embodies the spirit of mountain exploration
The most sought-after timepieces are timepieces that are not merely, uh, timepieces.
You're wearing a piece of history around your wrist. You virtually walk among legends. Any of today's gadgets can tell time — smartphones, tablets, computers, etc. But a vintage watch tells a story. It transcends its original timekeeping mandate, its raison d'être. Take the case of the Montblanc 1858 collection, which "captures the spirit of mountain exploration."
Inspired by the legendary professional Minerva watches from the 1920s and '30s that were meant for military use and mountain exploration, the 1858 collection pays tribute to 160 years of the Minerva Manufacture and its extraordinary heritage. Those watches were highly accurate, legible and robust for use in extreme conditions, and are the inspiration behind this new collection which is being enriched with new vintage exploration-inspired timepieces, featuring distinctive aesthetics, innovative complications, a mix of materials and a choice of different case sizes.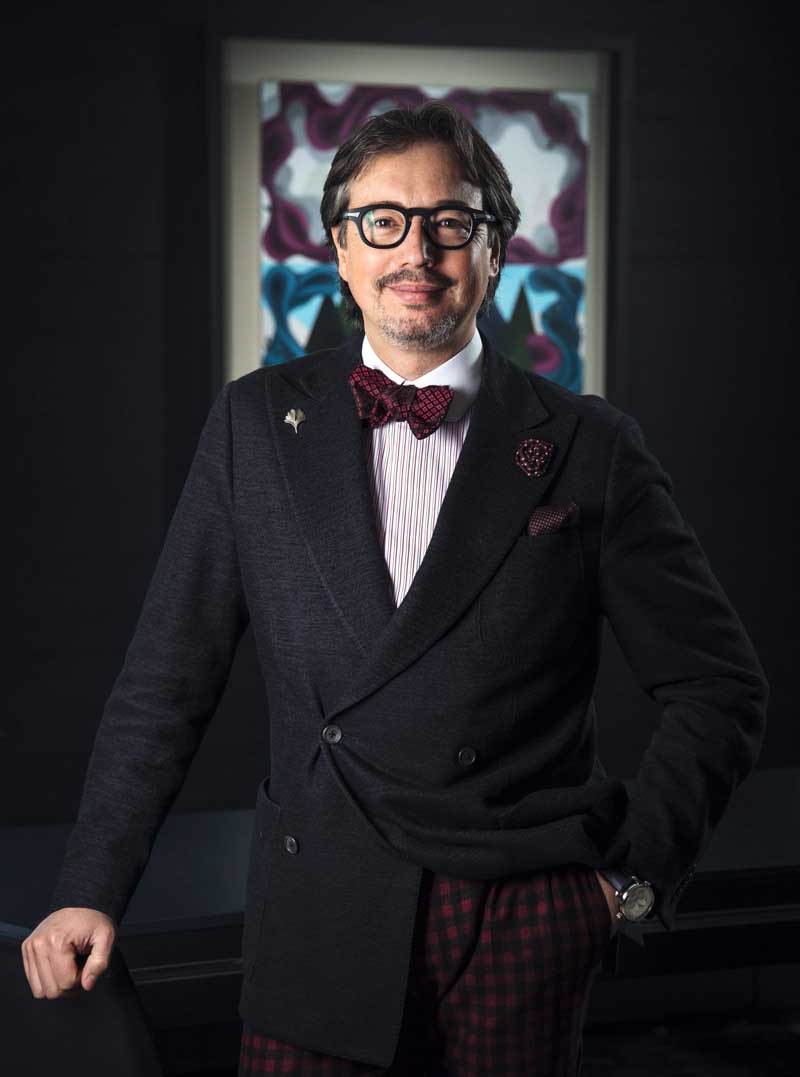 Davide Cerrato, managing director of Montblanc's watch division, explains: "We produce, design and develop Montblanc watches in Switzerland in two integrated manufactures and with dedicated teams of watchmaking experts under my responsibility to provide timepieces at the cutting-edge. Montblanc writing instruments are produced in a dedicated manufacture in Hamburg with the same specialized approach as our leather products produced in Florence. Our 1858 collection exudes a timeless style going back to the roots of classical watchmaking."
The collection is composed of five different designs: 40 mm automatic watches and 42 mm chronographs, a 42 mm Manufacture Worldtime Geosphere, a slender 40 mm wristwatch with a 13-line monopusher chronograph movement, and a new multiple-purpose pocket watch with a 24-hour indication and equipped with a 16-line monopusher chronograph movement.
"Montblanc is the maison of luxury business style," shares Davide Cerrato. Cerrato is the managing director of Montblanc's watch division.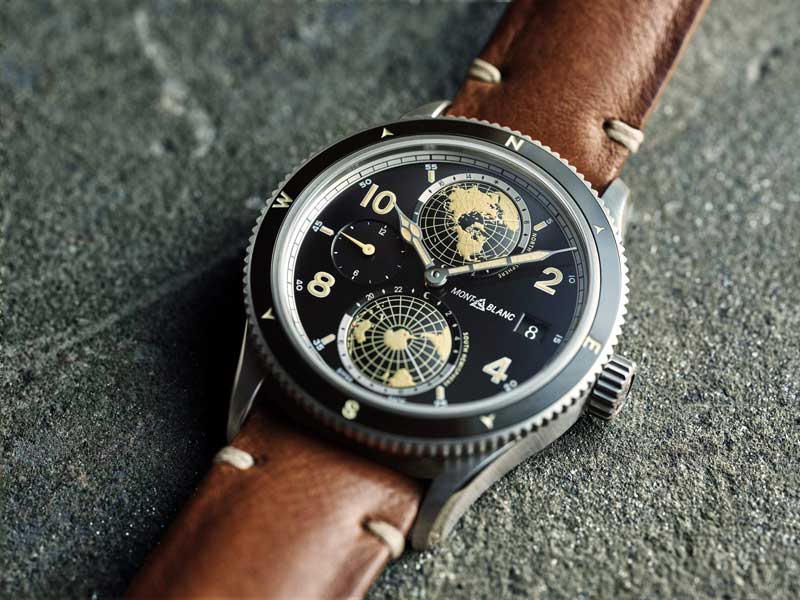 The limited-edition 1858 Geosphere timepiece
"The Minerva watches have this unique, vintage and rugged design," he explains. They feature unique technical complications, materials such as bronze, as well as clever straps — such as bund straps and 'NATO' straps produced with traditional weaving machines from the 18th century." The brand boasts very unique timepieces as the Worldtime Geosphere, the Chronograph Monopusher, and the Exploration Pocket Watches with compass included in the hunter cap.
Reinterpreting the Minerva pocket watches and chronographs from the 1920s and 1930s, the new Montblanc 1858 timepieces capture the spirit of the past in a modern way, expressing the trend of going back to nature and courting adventure.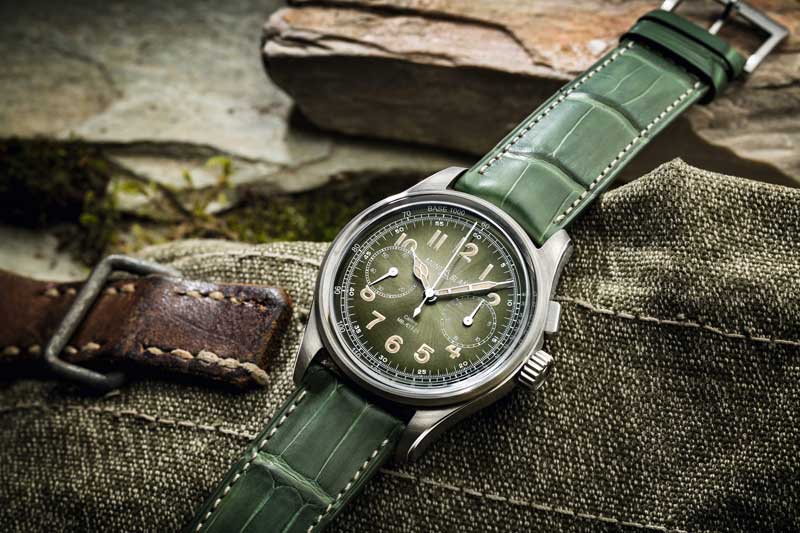 Montblanc Automatic Chronograph
"These timepieces are designed for the modern-day explorer who likes to set his own challenges. He is someone who likes to express his own personal style, lives an authentic way of life, loves adventure, and finds harmony with nature that allows him to reach new heights."
The satin-finished cases have been slightly reworked with horns that have been slimmed down — thanks to polished, beveled edges that underline their shape. Other details include fluted crowns that recall those on period timepieces and domed sapphire crystal glass boxes, increasing the robustness and the look of each watch.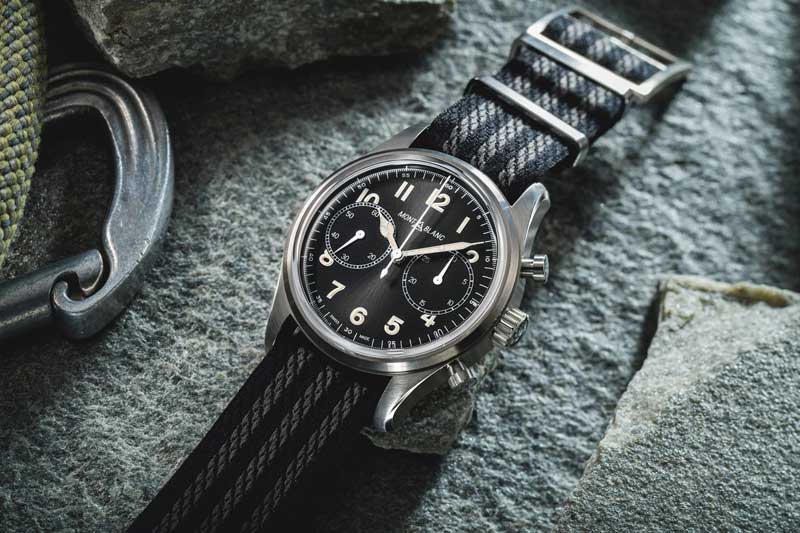 Montblanc Automatic Chronograph
Speaking of robustness, it is amazing how the brand puts its watches to the test. In order to guarantee the performance of the product line, all the Montblanc 1858 models undergo over 500 hours of simulated wear, with specific testing and controls under extreme conditions. The Automatic, Chronographs and Geosphere models are also water-resistant to 100 meters, ensuring performance in all types of environments.
Why do vintage watches hold such a fascination and source of wonderment for connoisseurs?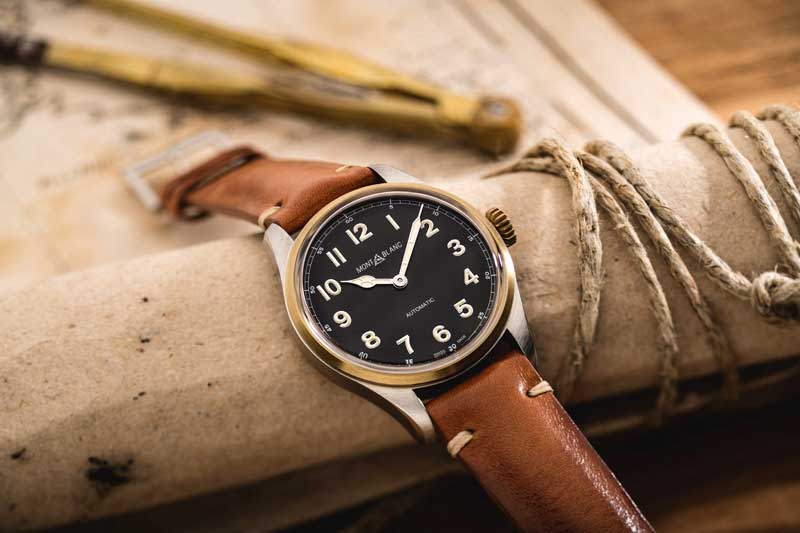 Montblanc 1858 Automatic
"Chronographs, for one, are the pinnacles of technical craftsmanship," the Montblanc man answers. "They are running, live machines that are animated by the flow of Time. I believe this dimension of capturing time with such precision is seminal to understand the fascination watch connoisseurs have for this complication. If we add the aesthetics — centered upon rich dials animated by sub-dials and hands moving — it becomes even more magical."
Cerrato concludes, "Our 'Spirit of Mountain Exploration' theme is a metaphor for reconnection with nature." And ultimately, it comes down to a reconnection with a deeper self.
* * *
Montblanc is available at Rustan's Makati, Rustan's Shangri-La, City of Dreams, Greenbelt, Resorts World and Rustan's Cebu. For information, visit Rustans.com.ph.