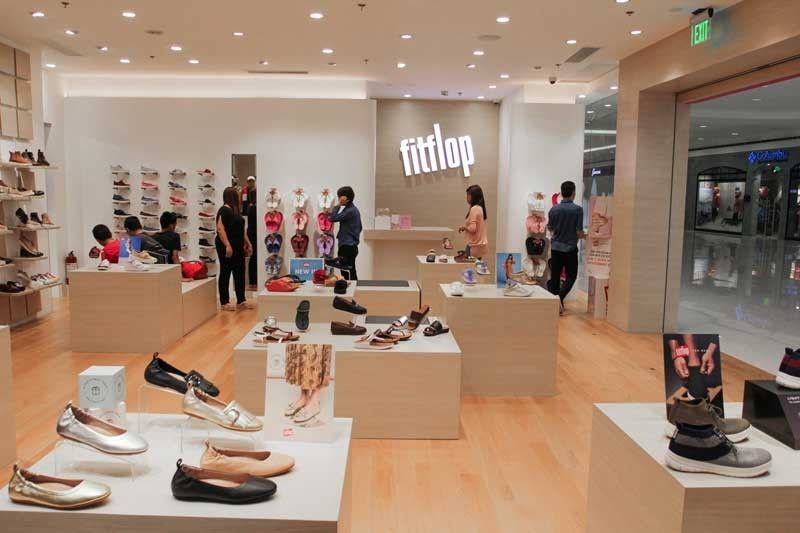 FitFlop Galleon at SM Mall of Asia is FitFlop's biggest store in the world.
Fitflop opens flagship store in SM Mall of Asia
MANILA, Philippines — Comfy platform slides aren't the only reasons to enter a FitFlop store — the new 125-square-meter flagship store in the North Wing of SM Mall of Asia carries all new designs, including the Allegro Ballet Flat, FitFlop's first truly flat shoe.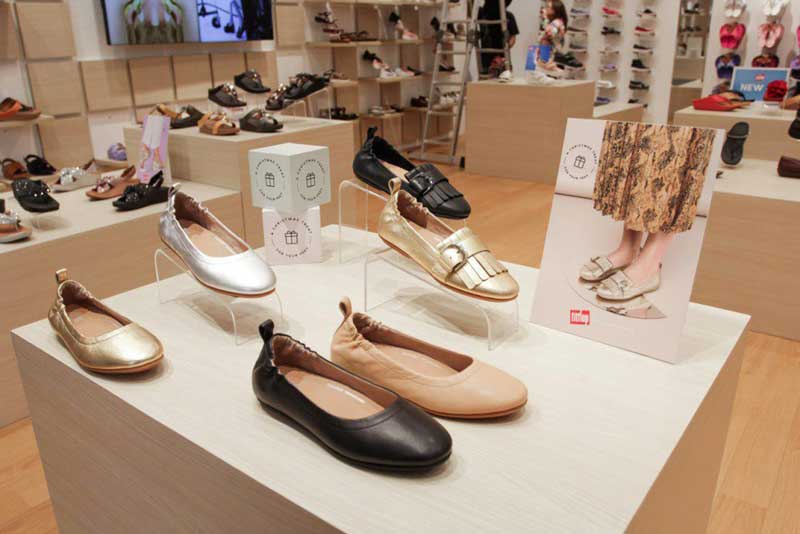 The Allegro Ballet Flat is available in four colors.
Founded in 2007, FitFlop quickly became extremely popular in the Philippines because, one, we like to walk and, two, we love our flipflops. FitFlop's marriage of casual and comfy, along with its growing range of styles, made it a staple among Filipino women, and now men, too. The new store, aptly called FitFlop Galleon, is the biggest FitFlop store in the world to date. It will be carrying a complete range of products, from classics and signature styles, to the brand's latest releases.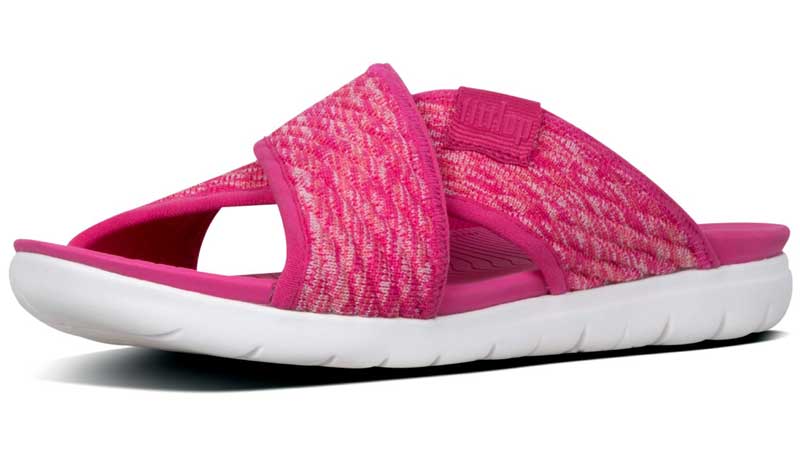 Artknit Cross Slide
The spring/summer 2019 line is inspired by exotic destinations and off-the-beaten-track adventures. It features unique styles with an artisan twist, and pieces embellished with tassels and frinegs.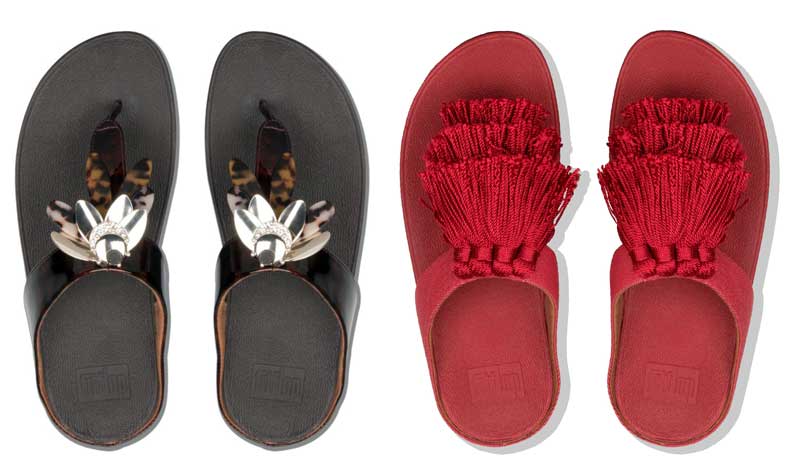 From the spring/summer 2019 collection, the Bamba Tassel in Adrenaline Red, and the Conga Dragonfly in Chocolate Brown, available at FitFlop.
Athlesiure fashion is still going strong, as FitFlop expands its collection of versatile and flexible footwear that feature its Anatomicush sole.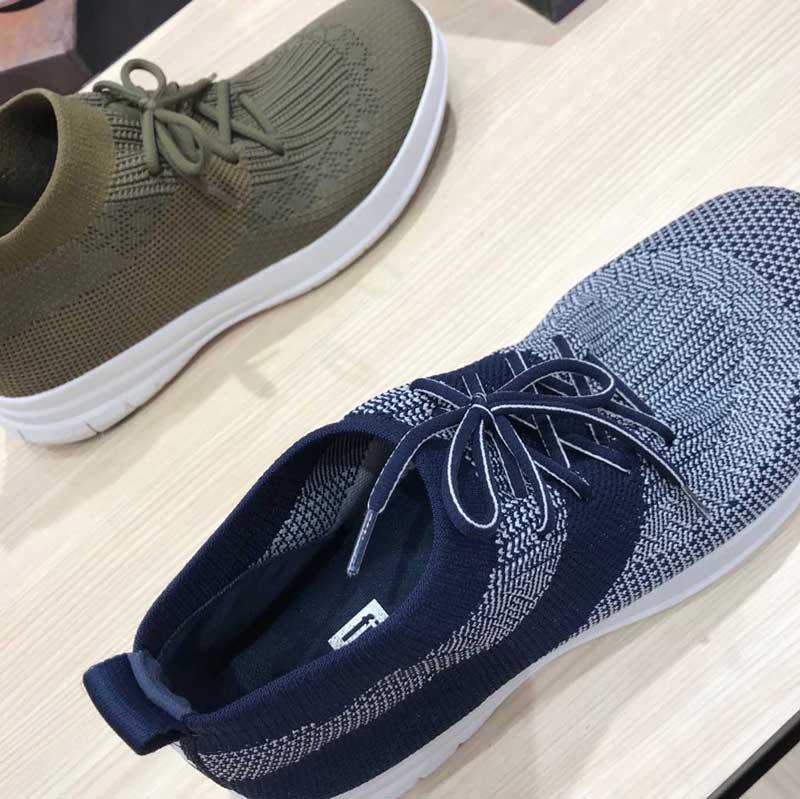 FitFlop Uber Knit with Anatomicush sole for men.
FitFlop's new flagship store is on the 2nd level of the North Wing Entertainment Mall in SM Mall of Asia.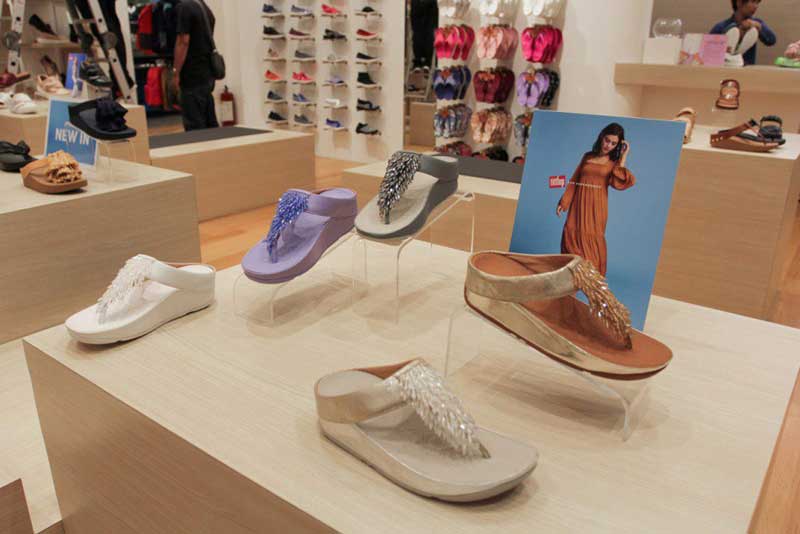 The new flagship store will carry a complete range of products, from classic designs to the latest styles.
For information, follow FitFlop on Facebook @FitFlopPhilippines and @fitflopph on Instagram. The Primer Group of Companies is the exclusive distributor of FitFlop in the Philippines.